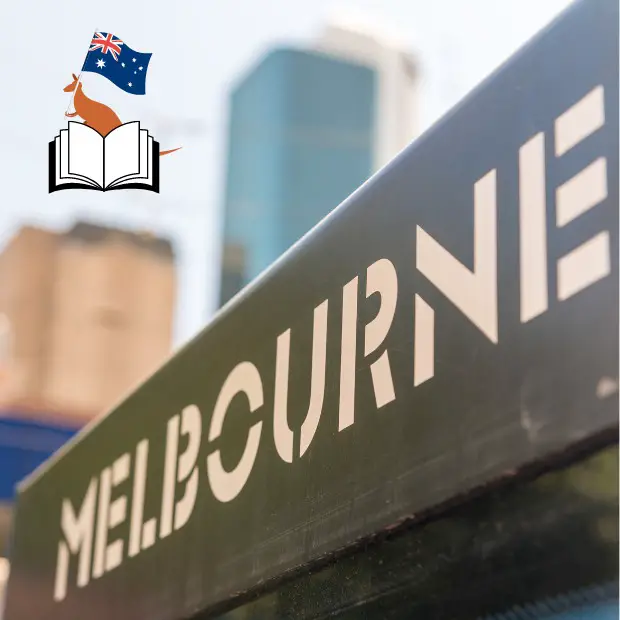 Are you looking for an independent Australian publishing house that will bring your manuscript to life? Or just curious about the literary scene of Melbourne?
As one of only 42 cities in the world named a UNESCO City of Literature, the home to the State Library Victoria, and host of many literary festivals, Melby is fertile soil for budding and strongly-rooted authors. Let's explore some of the best publishing companies in Melbourne and their contributions to Australia's rich literary landscape.
Here are the top publishing companies in Melbourne: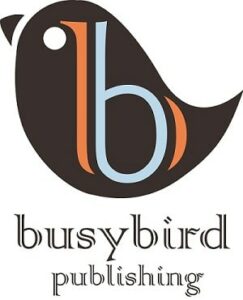 Busybird Publishing, located in the heart of Melbourne, has been an indispensable ally to writers for over a decade. They've worked with more than 600 authors, turning their manuscripts into tangible books. A dynamic publishing house with a keen eye for nurturing talent, Busybird provides comprehensive services to writers at all stages of their careers, including workshops, mentoring, and writing retreats. Their unique imprint, Pinion Press, focuses on altruistic outcomes, with a portion of proceeds often directed toward charitable organizations such as the Indigenous Literacy Foundation. The collaborative spirit at Busybird extends beyond the traditional writer-publisher relationship, facilitating a rewarding, educational, and pleasurable journey for their authors. Their offerings extend to various genres, including poetry, children's books, memoir, biography, fiction, and non-fiction. By providing fee-for-service publishing and handling the management of book publishing, Busybird ensures that first-time authors retain control over their work while enjoying a global distribution reach. Submission guidelines.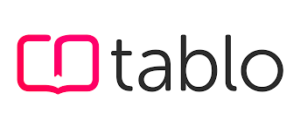 Tablo Publishing is revolutionizing the way authors bring their books to life, offering an innovative online platform that's already embraced by over 100,000 writers, ranging from debut novelists to New York Times bestsellers. With Tablo, authors can create, print, and publish their books to a staggering network of more than 40,000 retailers globally, all for a competitive monthly fee. Designed to simplify the complex world of publishing, the company's platform streamlines everything from writing and proofing to assigning ISBNs. Authors can start a new book from scratch or upload a finished manuscript, using Tablo's professionally typeset templates to create publish-ready works. Offering the flexibility to print both paperback and hardcover editions, Tablo not only democratizes publishing but also provides authors with essential tools to track sales and royalties. Submission guidelines.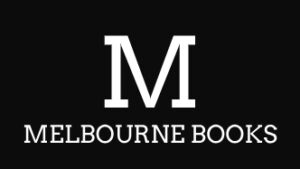 Melbourne Books is a publishing house that upholds a unique house style as well as its diverse catalog encompassing an array of genres. Catering to a wide readership, Melbourne Books offers everything from general nonfiction-fiction works to more specialized categories such as Art and design, Biography, cookbooks, History, Memoirs, Music, Nature & Conservation, Portraits of Victoria, and Sports. With a clear and efficient submission process, Melbourne Books invites authors to submit manuscripts in line with their guidelines, downloadable from their website. Though they receive many submissions, they strive to respond promptly to those manuscripts considered viable by the editorial board. Some of their notable titles include "Chalet Monet: Inside the Home of Dame Joan Sutherland and Richard" and "Techno Shuffle: Rave Culture and The Melbourne Underground." Submission guidelines.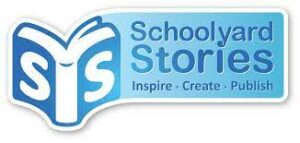 Schoolyard Stories Publishing offers a unique and empowering platform that enables every student to become a published author or illustrator. Through the creation of compilation storybooks, they give students the chance to showcase their talent, whether it be in short stories, poems, essays, or artwork. The process fosters a sense of community and pride, as children, families, and educators collaborate towards a shared creative goal. Their accessible approach to publishing includes an easy online tool, allowing anyone to take part in the publishing process. For those more comfortable with their programs, Schoolyard Stories offers guidance on technical aspects such as cover design, bleed, spine size, and more, ensuring a smooth journey to print. They manage to simplify what could be a complex process, providing quality production and celebrating the unique voices of young authors and artists. Submission guidelines.

Penguin Books Australia, part of the globally recognized Penguin Random House, stands as a paragon of literary excellence, catering to readers of all ages and tastes. Their extensive catalog spans various genres including fiction, non-fiction, children's literature, and more. From action-packed thrillers to insightful memoirs, from provocative political analysis to enchanting romance novels, they have something for every reader. With specific submission guidelines for adult and children's manuscripts, they offer emerging authors clear pathways to become part of their renowned roster of writers. Penguin Books Australia not only fosters local talent but also enriches the literary scene with regular events and gatherings. Whether it's an intimate evening with a bestselling author or a creative exploration at "A House of One's Own: Creativity in Residence," they nurture a community where words come to life, and stories resonate, reflecting the social histories of Australia. Submission guidelines.

Affirm Press is among the Australian book publishers that foster local creativity and big ideas. With an expansive range of non-fiction books, selective fiction titles, and an emerging list for younger readers, their commitment to nurturing Australian writers is at the forefront of their mission. Affirm Press isn't just about publishing books; it's about building lasting relationships and crafting creative pathways to connect readers with engaging authors. The ethos of Affirm Press is embedded in its values: championing local creators, giving voice to the underrepresented, and maintaining ethical principles. In 2023, they marked a significant milestone by launching a national sales team, a first in Australian publishing in two decades. Through strategic partnerships, rights sales, and dedicated in-house teams, they transcend traditional boundaries. Above all, their optimistic approach resonates in their love for books that "influence by delight," weaving together culture, creativity, and community in a way that resonates with readers and retailers alike. Submission guidelines.

Melbourne University Press (MUP), founded in 1922, stands as Australia's first university press and a revered pillar in Australian publishing. With a vision to be the most authoritative scholarly press within Australia and the Asian-Pacific region, MUP's dedication to academic excellence is unmatched. They publish works that align with the University's academic strengths and offer insight and engagement to both scholarly and non-scholarly audiences. MUP's Editorial Advisory Board, composed of distinguished scholars, ensures a rigorous selection process for academic works, maintaining the high quality and integrity of the publishing program. The richness of MUP's catalog is further showcased through its special imprints. The Miegunyah Press imprint is known for its lavishly illustrated landmark books, documenting the national story with award-winning art, photography, historical, science, and biographical titles. Additionally, the prestigious and editorially independent literary journal Meanjin falls under the MUP umbrella, adding to the Press's diverse and influential voice. Submission guidelines.

The Text Publishing Company is an independent, Melbourne-based publisher that has been awarded the ABIA Small Publisher of the Year three times. Emphasizing the transformative power of reading, they publish a diverse range of fiction and non-fiction for adults and young adults. The company is committed to providing quality services to authors, producing beautiful books, and good stories, and working diligently to promote and market their titles. They also take pride in licensing international editions, earning more revenue for their writers globally. Text Publishing's philosophy revolves around making a difference in readers' lives and offering an immersive reading experience. They are open to exploring various genres and themes, often leading them into fascinating and award-winning territories. Through initiatives such as the GIFKINS PRIZE, TEXT PRIZE, and BOUNDLESS mentorship, they demonstrate a commitment to nurturing new talent and honoring established voices. Submission guidelines.

John Wiley & Sons Australia is part of a global network focused on research, education, and professional development. Their philosophy revolves around the importance of curiosity as a driving force for innovation, creativity, and progress. Through various campaigns, articles, eBooks, music, and videos, they strive to inspire individuals to embrace curiosity, ask bold questions, and challenge traditional ways of thinking. Offering an extensive range of resources for research libraries and publishing services, Wiley Australia encourages a seeker's journey toward knowledge and discovery. Their "Embrace Your Curiosity" campaign illustrates how curiosity can lead to significant cultural shifts, contribute to inventive teaching, and prepare tomorrow's workforce. They provide tools and insights to help people explore their potential and make a positive impact in their communities. Submission guidelines.

Iinspire Media is a boutique company specializing in helping authors write, publish, and market their books. Managed by Julie Postance, a seasoned book publishing and marketing consultant, the company is lauded for its personalized approach and commitment to helping authors shine. Services range from writing accountability, planning, and structuring book proposals, to cover design, book layout, and various publishing formats such as paperback, hardback, eBook, and audiobook. They even extend to implementing book marketing strategies and managing Amazon ad marketing. Iinspire Media's goal is to assist authors in achieving various milestones, whether it's reaching #1 on Amazon in a specific category, becoming an authority in their field, leaving a legacy, or growing their business. Clients who partner with Iinspire Media can expect a comprehensive and supportive experience. They aim to make authors successful by focusing on both the creative and promotional aspects of book publishing. Submission guidelines.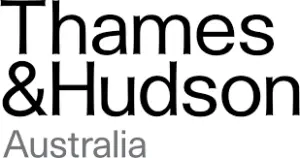 Thames & Hudson Australia, based in Melbourne since 1970, is part of the global Thames & Hudson brand that was founded in 1949 with the mission to create a "museum without walls." Acknowledging and respecting the Traditional Owners of the land, the company has quickly grown to become one of the region's leading publishers of illustrated visual arts books. With a focus on subjects such as art, architecture, design, photography, and children's books, they publish nearly 30 original Australian titles annually and distribute around 2000 new international books in Australia and New Zealand from brands like Abrams, TASCHEN, and Flammarion. Internationally recognized and still an independent, family-owned company, Thames & Hudson has a presence in London, New York, Hong Kong, and Paris. Named the 2018 ABIA Small Publisher of the Year, they are committed to publishing books that resonate with Australian content in areas like arts, history, architecture, science, and fashion. For aspiring authors, submissions are welcome via email if they align with the company's focus, including illustrated books, children's books, literary and commercial fiction, and narrative nonfiction. Submission guidelines.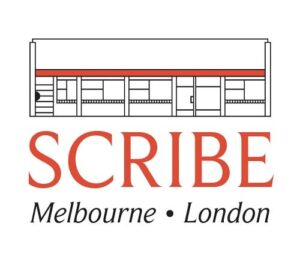 Scribe Publications, founded in 1976 by independent publisher Henry Rosenbloom, has grown from a one-man operation into a multi-award-winning publishing house with over 40 years of history. Operating out of Melbourne, Australia, and London, England, with a presence in New York and other parts of the US, Scribe is committed to publishing "serious nonfiction" and literary fiction. They publish over 65 titles annually in Australia, around 60 in the United Kingdom, and about 30 titles in the US as of 2017. With acquiring editors working in Melbourne and London across two locations, Scribe's team is dedicated to sifting through submissions from around the globe, commissioning and editing local titles in an unwavering pursuit of quality. Scribe has specific criteria for eligible submissions, focusing on literary fiction and serious non-fiction, while currently not accepting poetry, plays, young adult fiction, individual short stories, or children's picture books. Submission guidelines.
Final Thoughts
Catering to a broad array of interests, these publishing companies in Melbourne offer literary works ranging from compelling stories and insightful biographies to engaging content in every imaginable subject matter such as healthcare, politics, art, architecture, education, culinary arts, and many others. Supported by a culture that celebrates literary festivals and fosters education, these publishing houses contribute significantly to Melbourne's cultural fabric. Whether you're an author seeking to make your mark or a reader in search of your next great read, the city's publishing scene is sure to provide something unique and inspiring.
Rafal Reyzer
Hey there, welcome to my blog! I'm a full-time blogger, educator, digital marketer, freelance writer, editor and content manager with 10+ years of experience. I started RafalReyzer.com to provide you with great tools and strategies you can use to achieve freedom from 9 to 5 through online creativity. My site is a one-stop-shop for freelance writers, bloggers, publishers, content enthusiasts who want to be independent, earn more money and create beautiful things. Feel free to
learn more about me here.