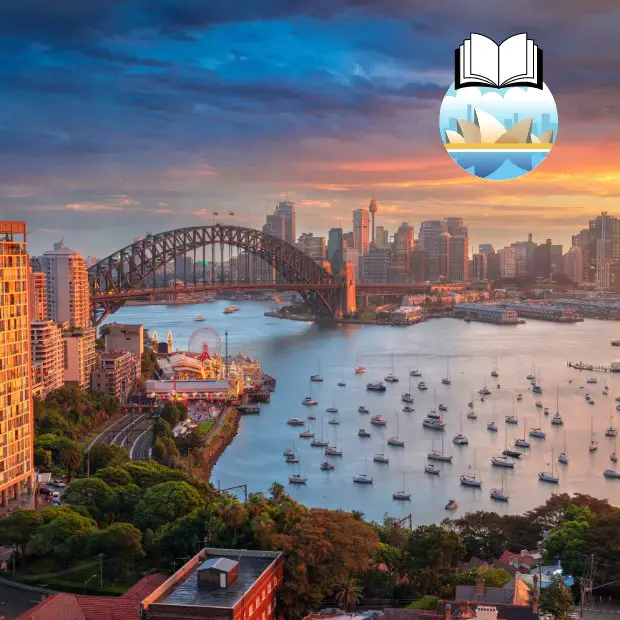 Are you looking for the most distinguished publishing companies in Sydney? You've just found the most updated list of such entities!
If you're a new author looking to spread your work far and wide, it's easier now than ever. There are amazing opportunities available by working with traditional publishers and small independent publishing houses that offer comprehensive self-publishing packages. Let's explore the possibilities in one of the most global cities in the world!
Here are the top publishing companies in Sydney, Australia: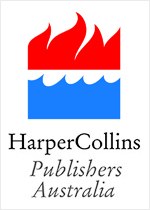 HarperCollins Publishers Australia is one of the country's leading publishing houses, with a focus on both literary fiction and commercial fiction. Renowned for an impressive catalog of bestsellers, they have been the force behind acclaimed titles such as "Working Class Man" by Jimmy Barnes. Another standout is "All the Light We Cannot See" by Anthony Doerr, a Pulitzer Prize-winning novel celebrated for its beautiful and ambitious storytelling. They also own Harlequin Australia, which is a respected imprint in its own right. For aspiring authors, Harper Collins Australia is open for manuscript submissions, with a preference for complete works of at least 70,000 words. The submission process is straightforward and requires sending an email including a synopsis of no more than 500 words that highlights the great story, main characters, themes, and plot, along with the manuscript in Word format. Submission guidelines.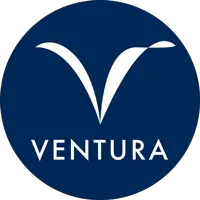 Ventura Press has been a prominent independent publisher in Sydney since 2002, synonymous with high-quality titles and a wide range of engaging fiction and non-fiction, including children's books. The company's mission is to bring innovative publishing solutions to Australia and the global stage. Under the guidance of Jane Curry, with over 30 years in the publishing industry, Ventura Press rebranded in 2015 and entered a new phase through a partnership with Simon & Schuster Australia. Jane's extensive experience and leadership, coupled with the launch of her boutique consulting firm in 2021, reflect her commitment to enhancing the lives of readers and authors alike. Submission guidelines.

Hachette Australia is one of the country's largest publishers, that's all about discovering new and emerging voices and publishing diverse and inclusive works. Their belief in the transformative power of books has led them to establish initiatives like The Richell Prize for Emerging Writers, a partnership that honors their former CEO, Matt Richell, and offers unpublished writers of adult fiction and non-fiction a $10,000 prize and a year-long mentorship. They welcome unsolicited manuscripts from non-fiction and children's book writers who are residents of Australia or New Zealand. However, it's important to note that they are currently not accepting fiction submissions and specific genres such as science fiction, fantasy, and horror. Whether you're among Australian writers of children's and YA fiction, non-fiction, picture books, poetry, or adult non-fiction, Hachette Australia's detailed submission portals guide the whole process, ensuring clarity and transparency. Submission guidelines.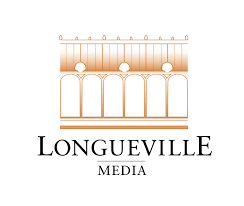 Longueville Media, founded by Managing Director David Longfield in 2002, is driven by a passion to write and publish books that impact the world and make a difference in people's lives. With a literature degree and a rich 29-year career in publishing that started at Oxford University Press, Longfield's journey took him from academic commissioning editor to managing corporate magazines for significant organizations like The National Trust, Fujitsu, and Microsoft. As a self-publisher, Longueville Media has provided services to hundreds of businesses, organizations commemorating landmarks, and independent authors working on passion projects. Longfield's hands-on approach to manuscript development and writing ensures that each work reflects the unique voice and vision of the author. Submission guidelines.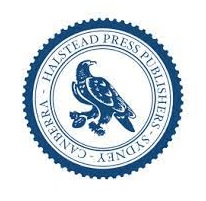 Halstead Press, a specialist in history and heritage books, literature, current affairs, scholarly works, and general illustrated books, maintains a legacy as one of Australia's longest-established independent book publishers. With offices in Sydney and Canberra, Halstead Press manages all stages of book production, including concept development, research commissioning, writing, editing, design, typesetting, and marketing promotion. Established in 1929 by George Robertson of Angus and Robertson, Halstead became Australia's leading book printer for 40 years before transitioning into a publishing imprint following a corporate takeover in the 1970s. The current company, established in 1991, continues the tradition under Australian ownership. Halstead Press sets itself apart by being open to new ideas and innovative writers. They accept unsolicited manuscripts, providing a platform for authors with a vision. Prospective authors are invited to submit their works, along with a synopsis, estimated word length, completion date, and other relevant details. Halstead books are distributed through Woodslane and can be found in all good bookstores, reflecting a commitment to quality and accessibility in the Australian literary and commercial fiction landscape. Submission guidelines.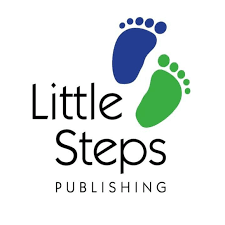 Little Steps Publishing is a refreshing force in the world of publishing, offering a unique hybrid publishing model that merges the benefits of a larger publishing house with the creative freedom of self-publishing. As a small publisher specializing in children's picture books, young adult fiction, adult memoirs, and fiction, they have created a platform where authors can retain full creative control over their work while receiving expert guidance to ensure industry standards are met. In their Partnership Publishing model, the author invests in the financial costs associated with the production of their book. This innovative approach empowers authors to receive the majority of royalties and maintain influence over book proposals at every step of the publishing process. Submission guidelines.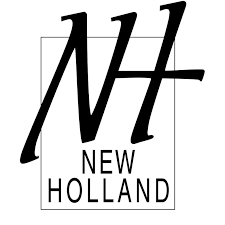 New Holland Publishers is recognized for its commitment to creating high-quality, non-fiction books that span categories like cooking, natural history, children's literature, true crime, and more. With a unique blend of editorial integrity and visual innovation, they specialize in true stories and short story collections, setting a benchmark for books of distinction. Though not the largest publisher, they certainly punch above their weight, striving for excellence in the design, creativity, and presentation of physical books. Welcoming all manuscript submissions, primarily in non-fiction genres, New Holland offers a platform for authors to bring their stories to life. Their strong customer focus, along with exploring avenues to maximize sales, ensures that they deliver competitively priced, outstanding books. Submission guidelines.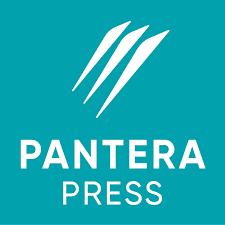 Pantera Press was founded in 2008 and is situated in north Sydney. It is a globally recognized social purpose publisher that emphasizes great storytelling and publishes books that matter, particularly focusing on Australian voices. Their mission, driven by the slogan "Good Books Doing Good Things™," goes beyond conventional publishing to spark imagination, conversation, and change. Actively investing in the next generation of writers, they have contributed over $2.47 million towards literacy and socio-economic programs, such as building new Let's Read Centres and partnering with the Story Factory. In 2016, they launched a new imprint, Lost the Plot, aimed at inspiring the millennial generation with beautiful and entertaining content, including self-help genres. With a unique approach to the "slush pile" of unsolicited manuscripts, Pantera Press actively encourages submissions, considering this an underexplored diamond mine. They are fully independent and devoted to discovering, launching, and nurturing talented Australian authors who write quality fiction or non-fiction for a popular audience, including great stories in the self-help category. Submission guidelines.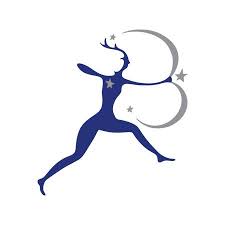 Bloomsbury Publishing Australia, part of Bloomsbury Publishing Plc, is a leading independent publisher known for high-quality content, including the bestselling Harry Potter series. Established in 1986, Bloomsbury has a rich legacy of publishing authors who have won Nobel, Pulitzer, and Booker Prizes. With offices globally, the company operates under several divisions. The Academic division specializes in a wide array of subjects ranging from African Studies to Theology, and UN Sustainable Development Goals, committed to lifelong learning and intellectual curiosity. Their Adult Special Interest and Adult Trade divisions were recognized and shortlisted for the British Book Awards' Publisher of the Year in 2018, showcasing various imprints like Bloomsbury Sport, Bloomsbury Circus, and Raven Books. The Children's Division, shortlisted for Children's Publisher of the Year in 2018, includes renowned authors like J.K. Rowling and Neil Gaiman. Submission guidelines.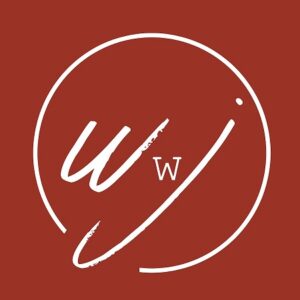 Write With Jane is an initiative for aspiring authors, especially entrepreneurs, industry leaders, and those with a legacy to share. Led by Jane, an author of four books including "Mindset for Authors: How to Overcome Procrastination, Perfectionism and Self-doubt" and "Mindset For Business: The Art and Science of Sound Decisions", the company guides individuals through the writing and publishing process to position them as authorities in their field. Jane's mission is more than simply assisting clients in becoming published authors. She aims to inspire and support them in building their profile exponentially. Her offerings include the Power Writing Program, which is designed to fast-track clients to published author status, and the Power Publicity Program, which helps leverage their new status to gain free publicity. As a much-loved author coach, publishing strategist, gifted speaker, and sought-after business consultant, Jane has also ghostwritten over 20 books. Her comprehensive approach provides clients with a clear pathway from concept to publication, ensuring they leave a lasting impact with their words. Submission guidelines.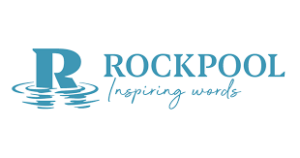 Rockpool Publishing is among Australian-owned book publishers specializing in spiritual and wellness books, oracle cards, gifts, and journals. Led by Lisa Hanrahan and Paul Dennett, Rockpool focuses on publishing products that make a difference, resonate with society, and promote thoughtfulness and well-being. Their imprints, Love & Write Publishing and Gelding Street Press, help further these objectives, and they have established distribution with partners like Simon & Schuster and Red Wheel Weiser in various international markets. Often working with local authors, Rockpool fosters a philosophy of calmness and serenity, symbolized by its name. They offer opportunities for authors in areas like Mind, Body, Spirit; Health and Wellness; and Self-help, and they take pride in creating beautiful and meaningful products. Their approach combines niche marketing with long-term relationships with authors, customers, and suppliers, reflecting a commitment to values that extend beyond traditional business considerations. Submission guidelines.

Cilento Publishing is a supportive independent publishing company that is particularly attuned to the needs of both new and experienced authors. Owned and operated by authors and designers, they specialize in offering professional services that transform manuscripts into polished, high-quality books and e-books. With a focus on delivering beautiful cover designs and well-formatted text, Cilento ensures that authors stay in control, maintain their copyrights, and end up with a product they can be proud of. Recognizing that every book is unique, Cilento Publishing provides customized services to meet the specific needs of each author. They offer great value packages that make professional cover design, text formatting, and mentorship through the production and publishing process accessible and affordable. Submission guidelines.

Universal Media Co, based in Sydney, Australia, is a prominent media company known for its diverse content in areas like home, health, sports, hobbies, and more. They create high-performing content across print, digital, and social platforms, reaching over 50 million consumers. Their extensive portfolio includes licensed and branded calendars, diaries, and planners, and they have expanded to provide new digital services and B2B publishing through WF-Media. Westwick-Farrow Media, an associate company, focuses on B2B media within niches such as industrial, technology, and healthcare sectors. Together with Universal Media Co, they form a dynamic duo in the media landscape, blending quality, innovation, and engagement across various markets. Submission guidelines.

Are Media stands as Australia's leading content company specifically targeting women, with a reach encompassing 6 out of 10 Australian women. Since its inception in the 1930s with the launch of The Australian Women's Weekly, it has expanded into various forms of media including digital, video, social, e-commerce, podcasts, and events. The company's evolution has seen various mergers and acquisitions, starting from Sydney Newspapers Ltd in 1932, leading to Australian Consolidated Press, and then becoming Are Media under Mercury Capital. Their diversified portfolio now spans lifestyle, entertainment, fashion, beauty, homes, and food, maintaining a forward-looking approach and unparalleled opportunities to connect with more women across Australia and New Zealand. Submission guidelines.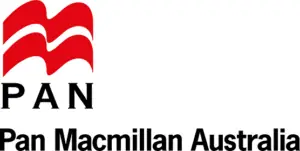 Pan Macmillan Australia is a renowned publisher offering a wide array of bestselling, award-winning, and high-quality titles across various genres. They are known for publishing commercial and literary fiction, children's and young adult fiction, autobiography, history, true crime, sport, cooking, lifestyle, and more. Committed to investing in Australian authors and stories, they publish under the imprints Macmillan, Pan, Picador, Plum, and Macquarie Dictionary Publishers. As part of one of the largest international publishing houses, Macmillan Publishers, Pan Macmillan Australia also represents many of Macmillan Group's international imprints in the region and handles sales for Guinness World Records within Australia and New Zealand. The submission process is open to most genres, with guidelines provided for interested authors, signifying their willingness to discover new voices and foster literary talent. Submission guidelines.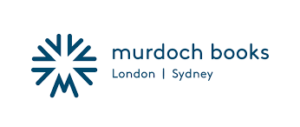 Allen & Unwin, Australia's largest independent publisher, has an imprint in Crows Nest called Murdoch Books. The company is known for its innovative lifestyle publishing. Established in the 1990s, it's now a global force with offices in Sydney, London, and Auckland. The company's mission is to publish visually stunning books that resonate with freshness and bravery across four main pillars: Food, Home, Gift, and Life. Beyond Australian shores, Murdoch Books has an extensive network of international publishing partners and represents renowned groups such as Quarto Publishing and Welbeck Publishing. With an approachable submissions system known as The Friday Pitch, Murdoch Books demonstrates a commitment to discovering new voices and cultivating unique perspectives, aligning with its parent company's values. Submission guidelines.
Wrap Up
With this remarkable lineup of book publishing companies in Sydney, Australia, it's clear that the city is a thriving hub for new authors and literary creativity. With many publishers actively accepting manuscripts, they provide invaluable platforms for new writers to make their mark. From fiction to nonfiction, children's books to academic works, these companies cater to different genres, ensuring a diverse and vibrant literary scene.
Rafal Reyzer
Hey there, welcome to my blog! I'm a full-time blogger, educator, digital marketer, freelance writer, editor and content manager with 10+ years of experience. I started RafalReyzer.com to provide you with great tools and strategies you can use to achieve freedom from 9 to 5 through online creativity. My site is a one-stop-shop for freelance writers, bloggers, publishers, content enthusiasts who want to be independent, earn more money and create beautiful things. Feel free to
learn more about me here.