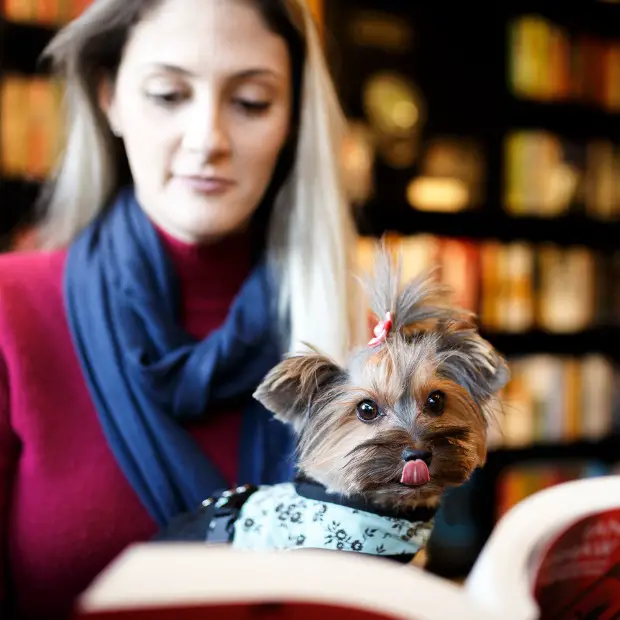 If you are a writer without an established audience, you might bypass traditional "Big Five" publishers and work with indie publishers that accept unsolicited manuscripts.
These companies are interested in anything from literary fiction to poetry, short story collections, children's books, and political nonfiction. They want to release bold creative works that might be considered too risky for mainstream publishers. So, if you want to publish transformative literature without the need for a literary agent, please explore this database containing links to submission guidelines. Please note that the submission window closes from time to time so you may need to come back another time. After absorbing the information presented below, delve into my vast database of 3,000 publishing companies.
Here's a list of the most notable indie publishers: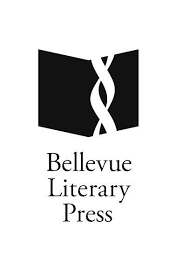 Bellevue Literary Press is a New York-based publisher specializing in literary fiction and nonfiction that bridges the gap between the arts and sciences. Established in 2007 and originally a part of the New York University School of Medicine, it became an independent entity in 2018. The press is unique in its focus on works that explore the complexities of the human condition through an interdisciplinary lens, striving to enhance science literacy among general readers while promoting the humanities in scientific communities. Distributed nationwide, its prize-winning publications are supported by educational and community outreach initiatives aimed at sparking meaningful discourse beyond the written page. Submission guidelines.

Graywolf Press is a nonprofit, leading independent publisher of literary fiction that focuses on producing cutting-edge works in poetry, fiction, nonfiction, and translations. Committed to discovering and supporting diverse, underrepresented voices, the Press champions writers at every stage of their careers. With a mission to nourish the reader's spirit and enrich culture, Graywolf takes a holistic approach to publishing, emphasizing attentive editing, compelling design, and creative promotion. While they publish around 30 titles annually across various genres, the press is selective and not always open to unsolicited submissions. Their editors actively scout for high-quality literary works, keeping an eye out for distinct voices and visions in magazines, writing conferences, and other venues. Submission guidelines.

Kensington Publishing Corp. is a family-owned independent publisher based in New York City, founded in 1974 and recognized for its diverse portfolio. With over 300 releases a year across popular genres like thrillers, romance, historical fiction, and cozy mysteries, the company has become a home for New York Times bestselling authors such as Fern Michaels and Lisa Jackson. The publisher operates under multiple imprints, including Kensington Books, Dafina, and Zebra, among others. For submissions, the company has a strict one-editor policy, accepting only email queries without manuscript attachments; editors will reach out if they are interested in seeing more. Authors are advised to select the editor whose interests align with their work, as a rejection from one editor is considered a pass from the entire publishing house. Submission guidelines.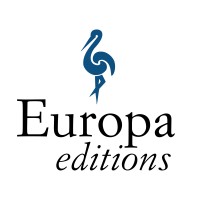 Europa Editions, founded in 2005 by Sandro Ferri and Sandra Ozzola Ferri, aims to bring fresh international voices to American and British readers. Leveraging the European roots of their Italian press, Edizioni E/O, Europa is dedicated to high editorial standards and distinctive design. Its eclectic catalog shows the founders' belief in cross-cultural dialogue facilitated by literature that not only entertains but informs and enlightens. Winner of the 2013 New Atlantic Independent Booksellers Association's Paperback Publication of the Year, Europa is headquartered in New York under Editor-in-chief Michael Reynolds and distributed in North America by Publishers Group West. Submission guidelines.

Haymarket Books, founded in 2001, is a radically independent publisher with a mission to publish fiction that contributes to social and economic justice. Inspired by the Haymarket Martyrs who fought for the eight-hour workday, the Chicago-based publisher focuses on works that fuel progressive and radical activism, as well as academic discourse. With a roster of notable authors like Angela Y. Davis, Naomi Klein, and Noam Chomsky, the company has released over 900 titles that challenge the status quo. In addition to books, they run a community organizing space, a live event series, and an annual Socialism Conference. Though they are not currently accepting fiction, poetry, or memoirs, they welcome submissions that align with their mission and are accessible to both activists and academics. Submission guidelines.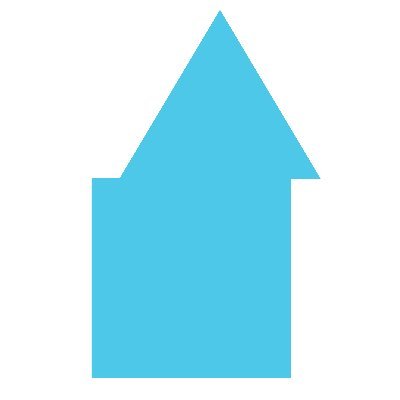 Melville House, founded in 2001 in Brooklyn by Valerie Merians and Dennis Johnson, initially published poetry and gained prominence with the anthology "Poetry After 9/11," a collection inspired by the outpouring of poems following the attacks on the World Trade Center. The independent publisher has since diversified its offerings to include literary fiction, political nonfiction, cookbooks, and a classics series called "The Art of the Novella." With a commitment to debut authors and diversity, the publishing house boasts an impressive roster of authors that includes two Nobel Prize winners—Imre Kertész and Heinrich Böll—and multiple New York Times bestsellers. The company also expanded its reach with a UK branch headquartered in London in 2012. Submission guidelines.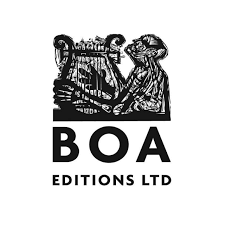 Founded in 1976 by the late poet A. Poulin, Jr., BOA Editions, Ltd. is a not-for-profit publisher focused on poetry and literary works. With a mission to elevate both emerging and established literary talents, BOA has published more than 300 books in the genres of American poetry, poetry-in-translation, and short fiction. The publisher gained initial recognition with "The Fuhrer Bunker" by W.D. Snodgrass and went on to publish the Pulitzer Prize-winning "Yin" by Carolyn Kizer and multiple works by influential poet Lucille Clifton, among others. Supported by grants, sales, and donations, BOA has earned prestigious accolades including the 2001 New York State Governor's Arts Award. It also publishes literary fiction and maintains a selective approach to manuscripts, focusing on artistic excellence rather than commercial appeal. Submission guidelines.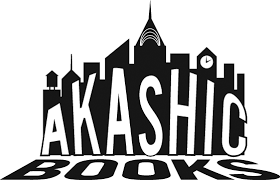 Based in Brooklyn, New York, Akashic Books is an independent publishing company focused on publishing urban literary fiction and political nonfiction. Operating under the motto "Reverse-Gentrification of the Literary World," Akashic seeks to amplify voices often overlooked or shunned by mainstream publishers. With a diverse catalog that includes genres such as noir, music and pop culture, LGBTQIA+ interest, and Caribbean literature, the company aims to challenge the consolidation of major corporate publishers by offering a platform to authors who offer unique perspectives. Submission guidelines.

Dalkey Archive Press, founded in Chicago in 1984, specializes in publishing lesser-known, often avant-garde works of fiction, poetry, and literary criticism. Originally an extension of the literary magazine Review of Contemporary Fiction, the press focuses on modernist and postmodernist literature, aiming to publish and keep in print works that are deemed culturally and educationally significant. Now headquartered in Illinois, Dublin, and London, the Dalkey moved to the University of Illinois in Champaign-Urbana in 2006. Influenced by publishers like Grove Press and New Directions, the press places a strong emphasis on experimental fiction publishing exceptional contemporary poetry in the tradition of writers such as Joyce, Beckett, and Flann O'Brien. Submission guidelines.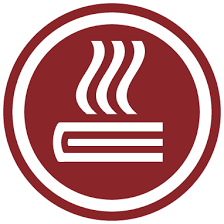 Coffee House Press, founded in 1972 as a small letterpress operation, has evolved into an internationally recognized nonprofit publisher specializing in literary fiction, essays, poetry, and works that defy easy genre categorization. Known for its Books in Action program, the press serves as both an interdisciplinary collaborator and an incubator for innovative work and new audience experiences. Originating in the small press movement and headquartered in the United States, the company has a vision of acting as a catalyst and connector in the literary world, and it encourages adventurous readers, art enthusiasts, and risk-takers to join its community. It has specific open reading periods for manuscript submissions and emphasizes the importance of aligning submissions with its existing catalog. Submission guidelines.

Tin House is a multifaceted literary organization headquartered in Portland, Oregon, known for publishing award-winning literary fiction, nonfiction, and poetry. Founded in 1999 as a literary magazine, it has evolved to include book publishing, educational workshops, seminars, and a notable podcast called "Between the Covers." Committed to showcasing artful, dynamic, and original writing, the company supports both established and emerging authors, focusing on voices from historically underrepresented communities. Its offerings have garnered national and international acclaim, including various prestigious literary awards. The organization has unique submission windows and is open to un-agented, unpublished writers, aiming to expand the boundaries of what great literature can be. Submission guidelines.

The Feminist Press, founded in 1970, is a nonprofit publisher focused on igniting social transformation by lifting insurgent and marginalized voices from around the world. Based on an intersectional feminist perspective, the press publishes 12 to 15 books a year across a variety of genres including cutting-edge fiction, activist nonfiction, literature in translation, and children's books. Notable initiatives include the Louise Meriwether First Book Prize for debut works by women and nonbinary writers of color, and Amethyst Editions, a queer imprint. Although the press has its roots in second-wave feminism, it continues to evolve, emphasizing contemporary issues like environmental justice, immigration, and gender identity, while avoiding genres like poetry and literary criticism. Submission guidelines.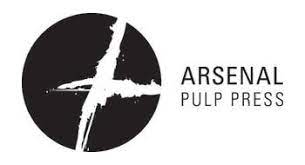 Arsenal Pulp Press is a Vancouver-based independent publisher with a focus on diverse and socially engaged literature. Known for publishing between 15 and 20 new titles per year in areas such as literary fiction, nonfiction, poetry, BIPOC and LGBTQ2S+ literature, graphic novels, and regional history, the press has received multiple awards including the Jim Douglas Publisher of the Year Award. Financially supported by Canadian government programs, Arsenal Pulp Press also acknowledges its presence on unceded Indigenous territories. Its submission guidelines emphasize works by BIPOC and LGBTQ2S+ authors, cultural and political studies, and books that promote diversity, particularly for children and young adults. Submission guidelines.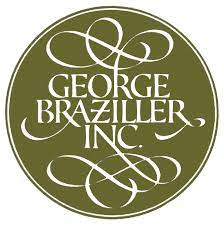 Founded in 1955 by George and Marsha Braziller, the company is a New York-based independent publisher renowned for its focus on art books, literary works, and works of art history, architecture, and criticism. Initially starting with book clubs, the company later branched into publishing its books and gained fame for works on artists like Pablo Picasso and Henri Matisse, as well as literary figures like Jean-Paul Sartre and Langston Hughes. Now under the leadership of George Braziller's sons, Michael and Joel, the company continues its tradition of publishing quality work, including contemporary Australian poetry and the first English translations of Mexican writer Juan Villoro, while also reissuing classics from its backlist. Submission guidelines.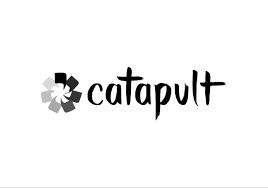 Launched in Fall 2015, Catapult is a multifaceted independent publisher known for producing award-winning fiction and nonfiction of exceptional literary quality. The company's titles have garnered numerous prestigious awards and critical acclaim from major outlets like The New York Times and The New Yorker. Beyond publishing, Catapult offers writing classes led by esteemed writers and runs an award-winning online magazine featuring narrative nonfiction, fiction, and poetry. The company is committed to nurturing emerging talent by improving their craft and supporting established authors through revenue-sharing from classes and paid online publishing opportunities, aiming to set a sustainable business model for the future of independent publishing. Submission guidelines.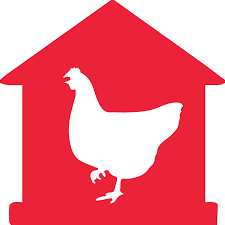 Founded in 1994 by Dr. Kate Gale and Mark E. Cull, Red Hen Press is an independent, nonprofit publisher committed to literary excellence, diversity, and fostering literacy in local schools. Operating from Los Angeles on land traditionally belonging to the Tongva, Gabrielino, and Kizh peoples, the press publishes roughly 25 books a year across genres like poetry, fiction, and creative nonfiction. Red Hen also hosts nearly thirty annual literary events, runs the Writing in the Schools education program for underserved students, publishes the online literary journal The Los Angeles Review, and offers five annual literary awards for emerging writers, making it a multifaceted force for literary advocacy and community impact. Submission guidelines.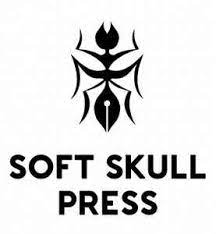 Founded in 1992 by Sander Hicks, Soft Skull Press has evolved from its humble beginnings at Kinko's into a renowned publisher of works that challenge mainstream culture and thinking. Based in New York, the press has published award-winning works by notable authors like Eileen Myles, Maggie Nelson, and Noam Chomsky. With accolades including the Lambda Literary Awards, the Quill Award, and the Arthur C. Clarke Award for Science Fiction, as well as Pulitzer Prize nominations, the company is committed to publishing books that offer an alternative perspective, embodying the dual mantras "at war with the obvious" and "do the obvious." The press encourages purchases from local independent bookstores and maintains an active online presence to engage its audience. Submission guidelines.

Based in sunny Miami, Florida, Mango Publishing is an innovative independent publisher that's among the fastest-growing in the U.S. Specializing primarily in nonfiction, Mango aims to create high-quality books that foster global conversations, challenge cultural norms, and feature short stories from some of the most distinctive emerging voices today. The publisher places a strong emphasis on building robust relationships with its authors and was a finalist for Publisher of the Year at Digital Book World 2019. With a focus on thought-provoking, unusual, and captivating titles, Mango Publishing accepts unsolicited manuscripts and maintains a commitment to sustainability, preferring digital submissions. Submission guidelines.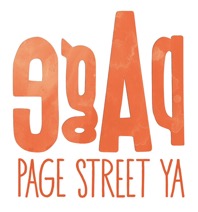 Page Street Publishing is an independent publisher committed to producing high-quality, non-fiction, and young adult fiction books across a range of genres, from cooking and crafts to sports and science. Known for its editorial rigor, premium production values, and visually stunning content, the company is all about diversifying its staff and author base, reflecting a broad spectrum of voices and perspectives. The company has been publishing nearly 150 titles per year, and benefiting from robust online backlist sales. Distributed by Macmillan, they enjoy top-of-the-market reach, including outlets like Target and specialty retailers such as West Elm and Crate & Barrel. Their dedication to high-quality work culminates in the pride of holding a freshly printed book, poised to captivate and inspire young readers. Submission guidelines.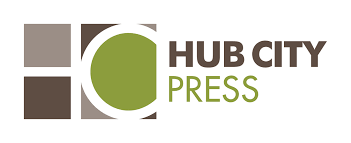 The Hub City Writers Project is a nonprofit literary organization based in Spartanburg, South Carolina, with the mission of cultivating readers and nurturing writers in the Southern United States. Established in 1995, it has grown into a multifaceted independent literary publisher and arts hub, offering a range of services that include publishing 8-10 titles annually with a focus on Southern writers and debut authors. They're also running an independent bookshop, and organizing an array of educational and outreach programs like writers' conferences, summer camps, workshops, and scholarships. In a bid to promote inclusive literary arts culture, Hub City has distinguished itself as an active and ambitious independent publisher and community-builder, contributing to elevating Southern voices in literature. Submission guidelines.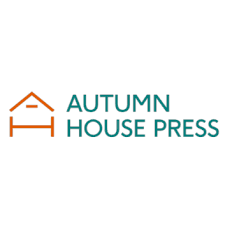 Autumn House Press is a Pittsburgh-based nonprofit publisher committed to promoting both emerging and established writers in poetry, fiction, and nonfiction. The press has garnered recognition for publishing debut works by notable authors like Ada Limón and Michael X. Wang, and its titles have won various prestigious awards including the Whiting Award and the Oregon Book Award. Committed to editorial excellence and comprehensive author support, the company not only produces beautifully crafted books but also actively nominates them for significant literary prizes and ensures broad distribution and review. The press accepts manuscripts through annual prizes and open-call reading periods, aiming to foster a rich and diverse literary tradition. Submission guidelines.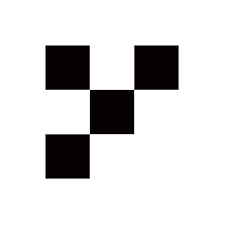 Founded in 1993 by four writers, Four Way Books is a New York-based nonprofit literary press committed to publishing and promoting works of merit, with a focus on poetry and short fiction. Operating with the conviction that writing brings positive contributions like understanding and wisdom to the world, the press publishes 16-18 aesthetically diverse titles each year. In addition to its literary press, Four Way Books also runs a podcast, a prize program, and an electronic literary journal called Four Way Review. The organization offers multiple submission pathways, including an open reading period and the Four Way Books Levis Prize in Poetry, underscoring its mission to connect writers with readers and bring pioneering work to public attention. Submission guidelines.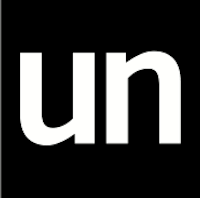 Founded in 2014 and based in Los Angeles, The Unnamed Press is an independent publisher specializing in both fiction and non-fiction that challenges conventional viewpoints while appealing to a wide audience. The press is committed to amplifying diverse voices, offering a platform for emerging talents as well as established authors, and has received notable acclaim from major media outlets including the New York Times and NPR. With many award-winning authors in its catalog, including Man-Booker and Pulitzer Prize winners, The Unnamed Press is distributed by Publishers Group West and welcomes submissions in various forms, including long-form articles, essays, and creative non-fiction, primarily from North American writers. Submission guidelines.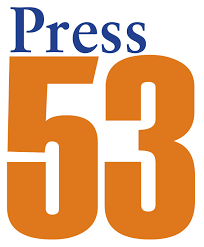 Based in Winston-Salem, North Carolina, Press 53 has been publishing remarkable voices in short fiction and poetry since 2005. With a catalog boasting authors from 36 U.S. states and over 250 award-winning titles, the press primarily focuses on U.S.-based authors and does not publish contemporary novels or non-fiction. Besides publishing four to five short fiction collections and ten to twelve poetry collections annually, they also reissue one or two out-of-print classics by North Carolina authors. Their selection process includes several awards and contests, and they actively seek authors who are well-published and involved in the literary community. Press 53 places special emphasis on finding authors through their online quarterly journal, Prime Number Magazine, as well as other online literary magazines, journals, and recommendations within the writing community. Submission guidelines.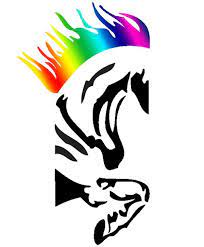 Founded in 2003 by industry veterans Fred Ramey and Greg Michalson, Unbridled Books is a Colorado-based independent publisher committed to delivering works of rich literary quality that appeal to a broad audience. The company has garnered various prestigious awards and has published bestsellers like Susan Vreeland's "Girl in Hyacinth Blue." The publisher values long-standing relationships with authors and booksellers, maintaining an energetic and independent approach to publishing. Specializing in fiction, the company has submission guidelines that require an initial email query and accepts only invited manuscripts for consideration. Submission guidelines.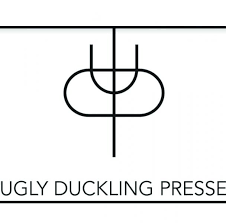 Ugly Duckling Presse (UDP) is a Brooklyn-based nonprofit publisher specializing in poetry, translations, experimental nonfiction, and performance texts. Operating out of The Old American Can Factory since 2006, the volunteer-driven UDP has evolved from a 1990s zine into a respected small press, publishing over 400 titles that often feature handmade elements. The press is devoted to promoting emerging, international, and overlooked writers while also focusing on the craft of bookmaking. UDP offers an array of community programs including workshops, readings, and apprenticeships, and is committed to keeping its works accessible through an online archive and digital proofs program. Submission guidelines.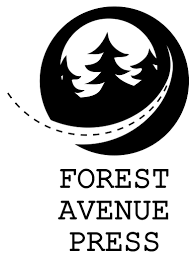 Forest Avenue Press, based in Portland, Oregon, specializes in publishing literary fiction that incorporates elements of hope, whimsy, and joy. Founded in 2012, the press has received accolades such as being named a best independent press by Reedsy in 2022 and earning two publishing fellowships from Literary Arts. Prioritizing BIPOC, queer, and neurodivergent voices, Forest Avenue is known for its beautifully crafted novels that often blend genres in innovative ways. The press offers advances, royalties, and in-house publicity, and primarily distributes its titles through independent bookstores and libraries via Publishers Group West. Unagented submissions are welcomed annually. Submission guidelines.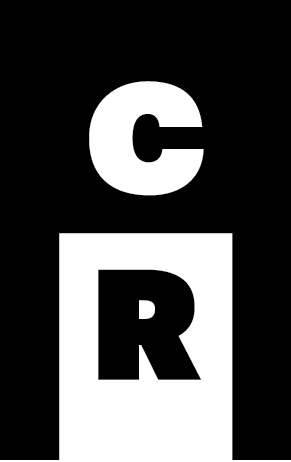 C&R Press, originally founded as a non-profit in 2006, was revitalized in 2015 to bring diverse and independent literature to a wider audience. The press publishes an average of eight to ten books per year across various genres, including novels, memoirs, poetry, and experimental works. With a business model geared towards long-term sustainability, the press hosts annual awards in poetry, fiction, and nonfiction, offering cash prizes and publication opportunities. It has two major reading periods for open submissions and focuses on works that offer social impact, emotional connection, and innovative storytelling. C&R Press aims to keep literature alive and relevant, nurturing authors while fostering a love for quality writing. Submission guidelines.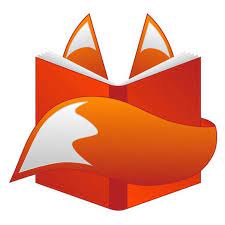 Tiny Fox Press is a boutique publisher focused on discovering talented writers and offering readers engaging stories across a range of preferred genres, including Sci-Fi, Fantasy, and Young Adult. With a particular interest in series potential, the press welcomes full-length novels that fall within their genre guidelines, which also extend to magical realism and historical fiction on rare occasions. While humorously noting that they're also on the lookout for Doc Noss's lost gold mine, Tiny Fox Press maintains that its primary treasure is great storytelling. Submissions are welcomed via email, with a strong preference for well-pitched manuscripts accompanied by the first 10 pages of the text. Submission guidelines.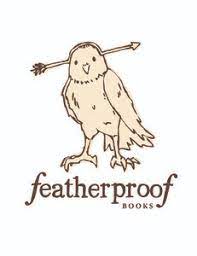 Featherproof Books is an independent publisher that champions strange and beautiful works in fiction, nonfiction, and various inter-genre formats. With a core philosophy that values artistic integrity over commercial considerations, the publisher is usually open for submissions in the later part of the year. Submissions should be full, book-length manuscripts without fees, and the press operates on a 50/50 profit split model with its authors. While they're not interested in resumes or cover letters, the quality of the manuscript reigns supreme. They particularly encourage submissions from underrepresented groups like BIPOC and LGBTQIA+ writers. Be prepared for a potentially short submission window and make sure your work is in its best possible shape for consideration. Submission guidelines.

Big Lucks is a poetry collective, journal, and press founded in 2009 that operates under a rotating, non-hierarchical nine-editor system. Their mission is to publish avant-garde work that challenges aesthetic norms and power structures, including capitalism and patriarchy. They seek to foster intimate relationships with both contributors and readers, aiming for work that is conscious of its immediate context and prioritizes accessibility. The collective actively solicits work from marginalized communities such as LGBTQIA+, nonbinary, Black, Indigenous, writers of color, and more. Big Lucks uses print-on-demand for most of its titles and offers a range of books and chapbooks that often disrupt traditional genre boundaries. Submission guidelines.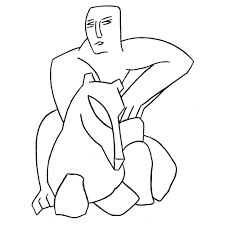 Founded in 1936 by James Laughlin, New Directions is an iconic independent publisher with a storied history rooted in the literary avant-garde. Taking the advice of Ezra Pound to do "something useful" after finding his poems "hopeless," Laughlin set out to champion groundbreaking works that defy conventional genres and expectations. The publisher's catalog boasts an eclectic range of titles, from fiction and literature to poetry, theater, and even specialized series like Christine Burgin and Pamphlets. New Directions has a strong focus on discovering and promoting new literary voices as well as maintaining a venerable backlist that includes luminaries such as Jorge Luis Borges and Tennessee Williams. Notable for its tasteful cover art, the independent publishing house's publications span topics as diverse as the complexities of human emotion in "The Life of Tu Fu" to existential contemplations in "The World Goes On." Submission guidelines.

Alternating Current is an independent press founded in 1993 that specializes in eclectic and thought-provoking literature across genres. It offers a diverse range of publications, including chapbooks, paperbacks, zines, and online resources. The press is also known for organizing spoken word events, poetry readings, and national book tours. Among its notable projects are Footnote: A Literary Journal of History, and a range of awards like The Luminaire Award for Best Poetry and Best Prose. It has recently opened submissions for anthologies focusing on tributes to Stephen Sondheim and the experiences of LGBTQ+ individuals in rural and Deep South settings. With a holistic approach to the literary world, Alternating Current aims to be a beacon for challenging, timeless, and diverse voices. Submission guidelines.
Conclusion
I hope that by perusing this list, you were able to find the right independent book publishing company for your upcoming literary work. You must remain patient when submitting your manuscript because some independent publishers can take a few weeks or even months to respond. They get so many requests that it's hard to keep up. Sometimes, this is the price you have to pay if you're not using the help of a literary agent who has closer connections to publishers. However, if you carefully follow the guidelines and your work matches the theme of a given publisher, you'll probably hear back from them sooner. Good luck! Next up, you may want to explore a guide on digital publishing companies.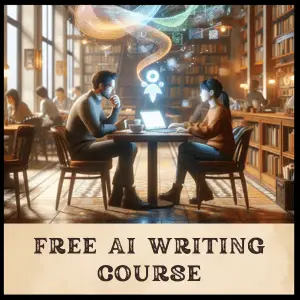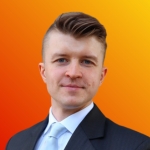 Rafal Reyzer
Hey there, welcome to my blog! I'm a full-time blogger, educator, digital marketer, freelance writer, editor, and content manager with 10+ years of experience. I started RafalReyzer.com to provide you with great tools and strategies you can use to become a proficient writer and achieve freedom through online creativity. My site is a one-stop shop for freelance writers, bloggers, publishers, and content enthusiasts who want to be independent, earn more money, and create beautiful things. Dive into my journey here, and don't miss out on my free 60-minute AI writing online course.