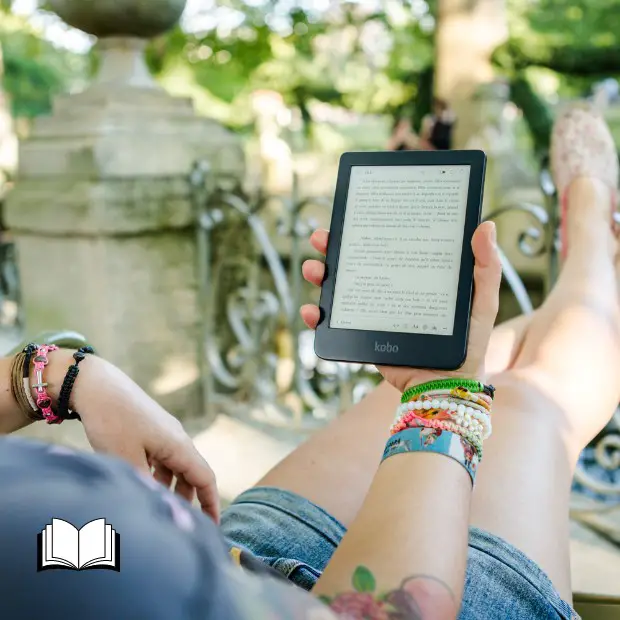 In the fast-paced world of modern media, digital publishing companies play an increasingly significant role in the literary landscape.
Many writers switch from traditional publishing to digital to hasten the release of their novels, memoirs, poetry collections, and non-fiction works to the reading public. Modern-day publishing companies have adapted to the shifting dynamics of the sector and redefined the art of storytelling with the use of digital media. Now let's find the right digital publishing platform for your needs.
Here are the top digital publishing companies and their platforms: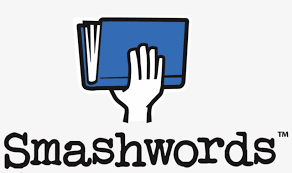 Smashwords is an ebook publishing and distribution platform that allows authors and independent publishers to unfurl and distribute their literary creations in digital formats. Founded in 2008 by Mark Coker, the platform has become one of the pioneers in the self-publishing industry. It empowers authors to publish and disseminate their ebooks to an array of online retailers and libraries on a global scale without the need for traditional publishing arrangements. One of the key features of Smashwords is its user-friendly ebook conversion and formatting tools. Authors can upload their manuscripts in various formats (such as Microsoft Word documents), and Smashwords' proprietary technology converts these files into ebook formats compatible with different e-readers and devices. Submission guidelines.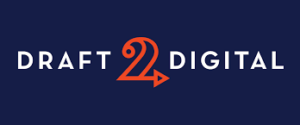 Draft2Digital is a digital publishing platform, offering authors and publishing entities the seamless capability to publish and distribute their books. Founded as an alternative to traditional publishing, Draft2Digital extends a process that is both streamlined and user-centric, spanning the domains of formatting, publication, and distribution of ebooks. Authors can upload their manuscripts, and the service starts the process of conversion and formatting, fashioning the content into ebook formats that are compatible with different e-readers and devices. This eradicates the technical obstacles that authors might face when trying to format their ebooks themselves. Submission guidelines.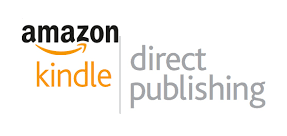 Amazon Kindle Direct Publishing (KDP) is a self-publishing digital platform that allows authors, publishers, and content creators to publish their ebooks and paperbacks and make them available to a global audience through Amazon's Kindle Store. KDP has become a leading platform for independent authors to publish and distribute their written works in digital and print formats. KDP supports various file formats such as ePub, Microsoft Word, and PDF. The platform's user-friendly interface helps authors through the process of creating professional-looking ebooks, complete with customizable book covers. Submission guidelines.

Lulu is one of the most well-known digital publishing companies. It provides authors, creators, and independent publishers with the tools and resources to publish and distribute their written works in both digital and print formats. Founded in 2002 by Bob Young, Lulu offers a comprehensive platform that empowers individuals to bring their creative projects to life outside the norms of traditional publishing. You can upload your manuscripts and transform them into professionally formatted ebooks or print-on-demand paperbacks through their user-friendly platform. It offers a range of formatting and customization options for creating visually appealing books with customizable covers and layouts. Submission guidelines.

Condé Nast is a renowned American media company that specializes in creating and publishing interactive content and print publications.  It distributes high-quality content across various platforms, including digital magazines, websites, digital media, and events. Founded in 1909 by Condé Montrose Nast, the company has established itself as a leader in the fields of fashion, lifestyle, entertainment, and culture. Condé Nast is known for producing a wide range of iconic and influential titles, some of which include Vogue, Vanity Fair, The New Yorker, GQ, Glamour, and Wired, among others. These digital publications cover topics such as fashion, beauty, entertainment, politics, technology, and lifestyle. Submission guidelines.
Maglr is a dynamic content creation platform that empowers individuals and organizations to design and publish interactive and visually engaging content. This digital magazine publishing platform has SEO tools and other digital publishing tools that let you adjust the title and descriptions to help articles and social media platform posts rank higher in search engine results. Maglr enables users to design content with a focus on interactivity, animation, and multimedia integration. The platform provides a range of templates and customizable components that users can drag and drop into their projects. They create digital magazines and other visually appealing and interactive content, such as presentations, infographics, online magazines, and more. Submission guidelines.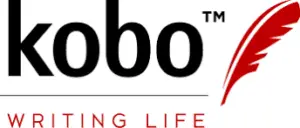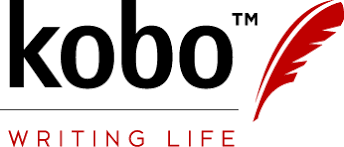 Kobo Writing Life is an online publishing platform with a mission to effortlessly propel your creations to a worldwide readership. They publish eBooks and audiobooks, reach libraries via OverDrive, and expand your global footprint. KWL supplies automated tools that allow individuals and businesses to produce, publish, and distribute digital content. Their compact yet visionary team fosters a nurturing environment, empowering authors to thrive. Join Kobo Writing Life and transform your narratives into captivating, border-defying stories that resonate with readers around the globe. Submission guidelines.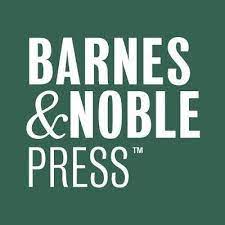 Barnes & Noble Press is a self-publishing platform that provides authors and independent publishers with the tools and resources to publish and distribute their ebooks and print books through Barnes & Noble's bookstore chain. Created by Barnes & Noble, one of the largest booksellers in the United States, the press offers a user-friendly platform for authors to bring their literary works to a wide audience. They have an easy user interface that allows authors to upload their manuscripts in multiple formats, such as ePub or PDF files, and guides them through the process of formatting their ebooks or print books. Submission guidelines.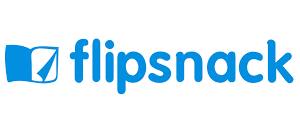 Flipsnack is a digital publishing platform that allows users to create, publish, and share interactive digital publications such as magazines, catalogs, brochures, and presentations. Founded in 2011, this digital publishing company in San Francisco, CA aims to provide individuals, businesses, and organizations with a versatile tool to design visually appealing and engaging online content. The company enables users to transform their static documents into interactive and flipbook-style publications that can be easily viewed on various mobile devices, including desktop computers, tablets, and smartphones. The platform offers a user-friendly interface with drag-and-drop functionality, allowing users to upload their digital content and enhance it with multimedia elements like images, videos, audio files, and links. Submission guidelines.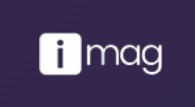 iMag is a digital publishing software that enables users to produce immersive and interactive digital magazines. Founded in 2013, iMAG provides a platform for creating and distributing rich multimedia content that engages readers in a visually dynamic way. With iMAG, digital magazines come to life with interactive features such as clickable links, embedded videos, and animations. This creates a more engaging and immersive reading experience compared to a traditional static digital publication. The platform often finds utility in industries such as marketing, publishing, education, and more. Submission guidelines.

MagLoft was created by co-founders Nick Martin and Toby Strebitzer who met in Bali, Indonesia in 2013, when they were managing a startup community on the island, which is popular with digital nomads. Their shared vision was to meet the digital publishing needs of indie publishers, and it progressively transformed into one of the best digital publishing platforms in the industry. The company partners with professional publishers and enterprise marketing tools and teams to deliver fully managed and bespoke builds of digital publishing solutions. They enable clients to grow and scale their business with well-designed digital asset management systems. Submission guidelines.

Founded in October 2010, Kitaboo stands as a pioneering force in digital publishing technology located in Mumbai, Chennai, and Pune, India. The company specializes in creating, publishing, and securely distributing immersive eBook experiences. Their innovative approach and cutting-edge solutions have garnered multiple awards, reflecting a consistent trajectory of growth, profitability, and excellence. Kitaboo's commitment to constant reinvention ensures that its digital publishing solution aligns with ever-evolving user needs, transforming content consumption into a seamless digital-first experience. Kitaboo allows publishers to enhance physical books with interactive elements and multimedia-enriched content. Submission guidelines.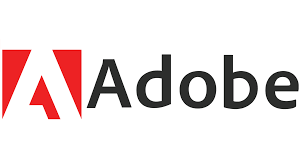 Adobe Experience Manager (AEM) is a Content Management System (CMS) platform, designed for high-quality digital publishing. It is best for businesses aiming to create an interactive publication for their audiences through multiple channels. Adobe Experience Manager provides publishing options through a variety of apps, such as 3D composition. AEM uses machine learning to scale efforts and produce, handle, deliver, and optimize your content. With Adobe Experience Manager, digital publishers can bring their content management systems and digital asset management together and integrate them into the Adobe Creative Cloud. Submission guidelines.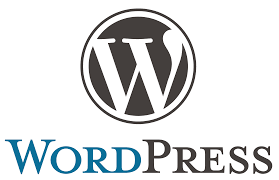 WordPress is a versatile and widely used content management system (CMS) that enables individuals, businesses, and organizations to create and manage websites, blogs, and online platforms with ease. Launched in 2003, WordPress has grown into a powerhouse within the web development and blogging communities that include freelance writers and editors At its core, the digital publisher offers a user-friendly interface that empowers users to publish content online with varying technical expertise to build and customize their websites without extensive coding knowledge. Users can choose from a vast array of themes and templates, allowing them to create visually appealing and functional websites tailored to their specific needs. Submission guidelines.

G/O Media is a digital publishing platform known for its portfolio of brands characterized by independent, impactful journalism. With a diverse range of brands spanning lifestyle, popular culture, current affairs, and niche interests, G/O Media attracts a devoted following of trendsetters who are recognized opinion leaders and influencers within their social circles. The company's synchronized content ecosystem caters to both broad and hyper-targeted market segments, providing partners with the tools to capture significant market share. G/O Media's website boasts impressive engagement metrics, cultivating unwavering brand loyalty and delivering a contemporary consumer experience that stands unmatched in the competitive landscape. Submission guidelines.
Final Thoughts
These digital publishing companies have harnessed the power of technology to reshape traditional content into captivating digital editions. Through interactive publications and an interactive digital experience, these companies have propelled information dissemination into the digital realm, transforming static PDF files into engaging interactive articles and interactive ebooks.
This transition to digital form has not only amplified audience engagement but also enabled precise performance tracking, essential for multi-channel publishing success. In a world dominated by digital screens, these pioneers exemplify the future of web content creation and online publishing.
Rafal Reyzer
Hey there, welcome to my blog! I'm a full-time blogger, educator, digital marketer, freelance writer, editor and content manager with 10+ years of experience. I started RafalReyzer.com to provide you with great tools and strategies you can use to achieve freedom from 9 to 5 through online creativity. My site is a one-stop-shop for freelance writers, bloggers, publishers, content enthusiasts who want to be independent, earn more money and create beautiful things. Feel free to
learn more about me here.