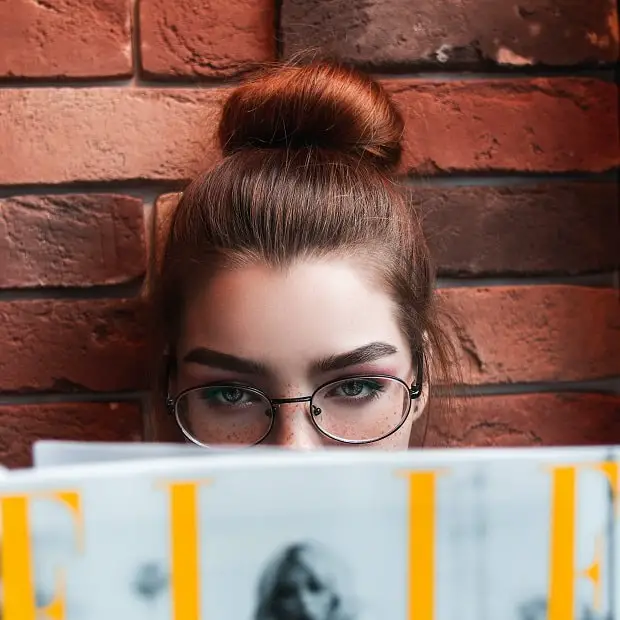 Writers who can describe and market fashion products to customers are in high demand.
If you have a passion for stylish clothes, shoes, and accessories and want a more flexible job, then freelance fashion writing could be for you.
So, how to become a freelance fashion writer?
The job entails more than just writing product descriptions or simple social media posts. You must be well-versed and up to date with the latest fashion trends and styles.
The good news is that you can start making money in the fashion industry right away.
Let's explore the possibilities, shall we?
Duties of a Fashion Writer
Before applying for a role as a freelance fashion writer, you must be familiar with the responsibilities.
As a freelance fashion writer, an employer may ask you to explain, promote, and interpret fashion concepts and products through writing.
You could work for a magazine, newspaper, trade journal, website, public relations firm, television show, manufacturer, or a fashion designer as an in-house writer.
You might sell content to various print or online publications. This would involve pitching these articles to editors and producers at relevant fashion media outlets.
You might also be required to interview designers, models, magazine editors, and other fashion industry experts.
You may also collaborate with a photographer or filmmaker to create feature pieces.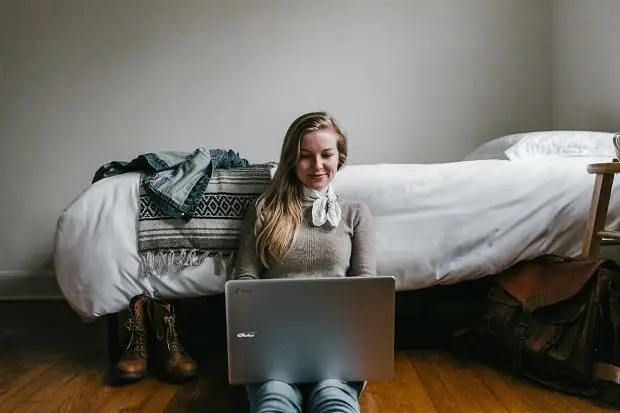 The Skills and Qualities You Need:
Just like in any other profession, there are basic skills and qualities you need to have or develop to succeed as a freelance fashion writer, such as:
Excellent writing and research abilities.
An impressive portfolio that highlights your work experience and samples of your writing.
A college degree can help you stand out from the crowd, but most companies value your experience and ability to write in their preferred style and tone.
The ability to customize your writing to diverse audiences.
The know-how in applying multiple style guidelines for digital and print content, and the ability to edit and modify content based on the client's needs.
The willingness to start with small projects to gain expertise before progressing to larger tasks.
How to Become a Freelance Fashion Writer (5 Easy Steps)
Let's get to the point and see the five essential steps to becoming a freelance fashion writer.
1. Decide to Pursue a Career as a Freelance Fashion Writer
Deciding to become a freelance fashion writer is the first step.
Your commitment to the craft will set the tone for your development and make the subsequent steps easier to accomplish.
Setting yourself on a definite career course and putting in the effort to attain your goals will help you go a long way in the fashion industry.
You must walk the walk and talk the talk to belong in this industry. Work on your sense of style not only in your writing but also in your personality. Even your posting on your Instagram or Facebook account should reflect your knowledge of modern fashion.
2. Create An Outstanding Portfolio
The next step is to put together an excellent portfolio.
Many people believe that getting a journalism degree is required to work as a freelance fashion writer. Well, it helps. But having a solid writing portfolio bears more weight in helping you become a freelance fashion writer.
Suppose you've never published an article before since you are still at the onset of your career or starting from scratch.
In that case, you must begin creating articles to establish a writing portfolio. It is the only way your work will get noticed and be considered for publishing by fashion blogs, websites, and magazines.
An even better idea is to build an online portfolio in the form of a fashion blog. It will not only showcase the articles you've written but will also build your online presence and reputation as a fashion writer. Who knows, you might even earn passive income from that blog in the long run.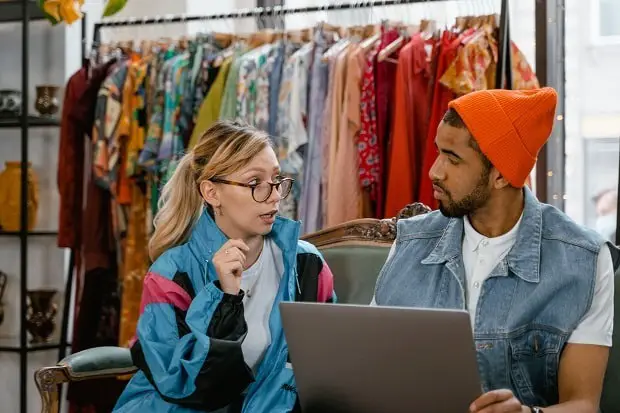 3. Find Your Niche
The third rung of the ladder is to decide what you'll write about.
It would help if you first determined your niche. Do you want to specialize in men's clothing and accessories? Or are you leaning more towards women's wear? Perhaps you would rather write about sportswear and sporting gear? How about formal attires like gowns and tuxedos?
Finding your niche is important since it enables you to focus on your market. It would even establish you as an expert in that fashion sector. Say, people got to know you as an authority in bridal fashion, then those who are about to get married will seek your column or blog.
"Each man is capable of doing one thing well. If he attempts several, he will fail to achieve distinction in any."- Plato.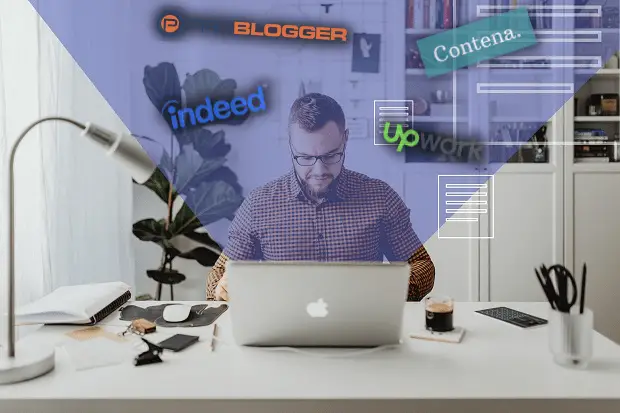 4. Search for Clients
The fourth step is finding clients. Whatever you have to offer will be worthless if no one buys it.
Luckily, there are a lot of job portals for finding clients. Below are a few places to start your search.
Upwork is a freelance marketplace where you can find employers and remote workers in various fields. The site can assist you in finding work, communicating with clients, and getting paid as a freelance fashion writer.
If you're a new freelancer, this site is one of the best places to acquire valuable work experience without cold pitching to clients all the time. Sometimes, the employers find you, instead of the other way around.
As the world's largest online professional network, LinkedIn is also a great place to start. It can help you locate the ideal job or internship, learn the skills you need to advance in your career, and build a network.
LinkedIn will be a helpful job resource for freelance fashion writers, whether they are just starting or already in the growing phase of their writing business. Here is how to find freelance writing clients on LinkedIn.
As a well-known global job search engine, Indeed provides a great platform for hunting jobs, posting resumes, and studying companies for free.
The site presents a lot of opportunities for freelance fashion writers, or any other professional wordsmiths, for that matter.
Problogger is a blog that usually posts open writer positions in various niches.
It's a fantastic online location to look for work. But keep in mind that most employers here are picky and want proof of your abilities!
While All Freelance Writing offer paid services, most of the materials they post are available for free.
You may search for freelance writing jobs depending on dates and wage ranges on the website. You can also access a directory of paying freelance writer's markets.
If you're looking for something specific, you can search the writer's marketplaces or browse by category. All the markets listed in this directory are paying markets.
Working on Contena is one of the most effective ways to earn money through remote writing.
You'll find the best remote and location-independent writing gigs on this platform and a variety of topics for which people will pay you to write. It is a paid membership though, so your access to these opportunities is predicated on your active membership status.
Other member benefits will be available to you, such as a comprehensive training program on how to establish a freelance writing business and access to sophisticated tools for discovering the best job prospects for you.
There are many other online job boards you could try to offer your services and get responses. Have a resume and an interesting cover letter ready. One that would present you as a dynamic and proactive individual who wants to work.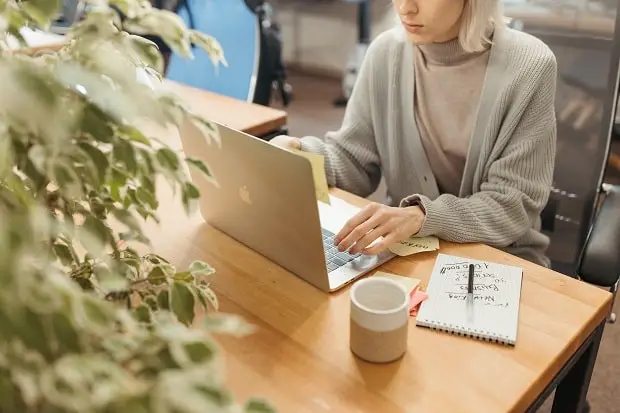 5. Cold-Email and Pitch to Potential Clients
Pitching/cold emailing fashion publications is one of the best strategies for finding work as a freelance writer.
Combing through job boards is never enough. If you want to get into the mainstream of fashion writing, you need to find and pitch to established fashion publishers.
It doesn't matter if you write excellent articles, they won't be published if you don't pitch them properly.
Pitch to fashion magazines, your local newspapers, websites for fashion stores, and blogs for fashion designers. This will significantly improve your chances.
Here are some steps to finding freelance writing clients with cold-pitching.
A Few Friendly Reminders…
When you finally get a client to write for, double-check every detail of the contract/proposal. Know how many words or pages you need to write, as well as the restrictions, deadlines, or other factors that may affect your work.
Ownership rights are also something you need to consider. Do you use your real name and get your due credit when you write, or are you going to be a ghostwriter? Do you retain ownership of your content during the transaction, or does it change hands? Double-check these details!
Final Thoughts On Becoming a Fashion Writer
A fashion writer's work can be an effective marketing tool, depending on their writing perspective and who is reading.
There's no doubt that fashion writing is a great occupation, especially if you will put in the work needed to get to the top of your game.
It's a demanding but enjoyable job that creative and enthusiastic individuals who love fashion and everything that it entails can do.
Now, start writing your sample articles for fashion websites. If you work hard enough, a publisher might take you in soon. Let your imagination run wild! Get moving! If you don't try, you won't get hired!
This is it! With this knowledge, you're ready to begin your career in the fashion industry. Best wishes!
Rafal Reyzer
Hey there, welcome to my blog! I'm a full-time blogger, educator, digital marketer, freelance writer, editor and content manager with 10+ years of experience. I started RafalReyzer.com to provide you with great tools and strategies you can use to achieve freedom from 9 to 5 through online creativity. My site is a one-stop-shop for freelance writers, bloggers, publishers, content enthusiasts who want to be independent, earn more money and create beautiful things. Feel free to
learn more about me here.