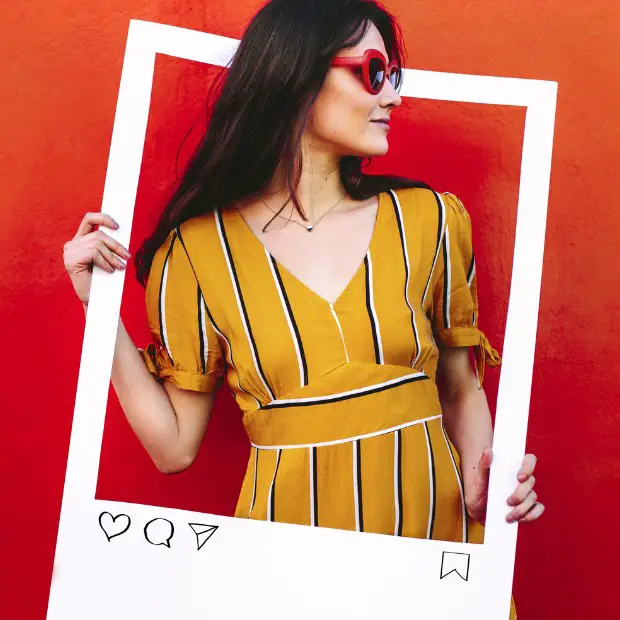 Are you passionate about fashion and writing?
While platforms like Instagram and YouTube offer vast reach, there's a world beyond – fashion blogging. Over the past decade, this realm has skyrocketed in popularity, with bloggers covering everything from celebrity styles to the latest prom dresses for 2024. Many turn to these blogs to stay updated on seasonal trends. If you're aiming to establish your brand (and earn), guest posting is your ticket. Dive into our curated list of fashion blogs open to remote contributions. Distance isn't a barrier; these platforms seek your writing prowess and fashion insight. Explore and reach out!
20 Fashion Blogs That Hire Remote Writers:
IMBB- Indian Makeup and Beauty Blog is India's most famous fashion and beauty blog that has garnered international followers in the last decade. Starting in 2009, the blog has over 700 writers contributing the best blogs on fashion for women. Go through their website to join them as a fashion blogger and start your dream journey.
Independent Fashion Bloggers is a community for aspiring fashion bloggers. It allows writers to share their articles, reviews, experiences, and everything related to fashion blogging. 20 stories or posts get picked each week and sent for publishing. There are ample opportunities as well for branded promotions, meetups, and events to promote yourself. If you are a passionate fashion writer, collaborate with them as soon as possible.
Beauty & Fashion Blog has a dedicated team of writers providing useful blogs in a variety of niches. Here you can find tips on health and wellness, and on fashion and beauty, too. Write about anything from the risks of tummy tucking to the latest hairstyles making a comeback or the best party dresses to add to your wardrobe. And the best part? It's one of the fashion blogs that hire remote writers. You can be a fashion guest blogger by clicking the 'Write For Us' option on the blog.
Tashiara is an Indian fashion blog dedicated to the best of fashion trends, collaborating with premium brands like L'Oréal Paris, Mochi, Myntra, Clovia, JW Marriott, Garnier, etc. Here you find excellent beauty hacks, makeup tutorials, daily fashion advice, to the best bridal looks to consider. Check out everything from the trendiest necklines this year to the most fashionable celeb styles. Join the expert team as a guest blogger and start educating people about fashion trends.
Pop Sugar is one of the best-known fashion blogs for women worldwide. The blog aims to spread optimism for women through positive and inspiring content. It tries to inspire confidence in each woman to bring out their best self. Find the most enthusiastic content here on fashion, beauty, culture, and well-being. You can also contribute your passionate voice to Pop Sugar by joining their team of guest bloggers.
Girlicious Beauty is a fashion portal for women, promoting the best of beauty and fashion tips. While you can find helpful content on health and wellness, the blog aims to boost confidence in women by helping them look beautiful. From the best blouse necklines to the trendiest nail art that makes you look stunning; you'll find all the answers here. Contribute to the blog to make fellow women feel beautiful with your valuable posts.
Beauty Glitch is a blog that brings the latest beauty and fashion trends for women while promoting health and well-being. Read valuable posts on everyday health and fitness to encourage beautiful living inside out. Check out the fashion and lifestyle section for absolutely engaging content ranging from bridal looks to jumpsuits. Contribute to the world of beauty and fashion by writing for Beauty Glitch as a blogger.
Offbeat Bride is a fashion blog for brides who love to experiment and break conventions. Every bride planning to walk down the aisle can check out the most important aspects of bridal fashion and the tiniest of bridal accessories. Here, you can get wedding fashion ideas, themes, and valuable tips to rock your D-day. Offbeat Bride prefers posts from fashion bloggers and enthusiasts who have an experimental take on weddings and can provide inspiring content on wedding planning. Submit a guest post if you fit the requirements.
Fashion For Royals is a fashion blog headed by an Indian blogger, Archana Dhankar, that provides interesting content on fashion, beauty, lifestyle, and styling services. From exclusive guides to swimsuits and party dresses to advice on how to style up this festive season, Fashion For Royals is full of amazing fashion blog posts. Follow the guidelines to submit guest posts that match the other content available on the blog.
Women Partner is a fashion blog, that welcomes guest posts from bloggers around the world. There is varied content on the blog related to fashion, beauty, and women's wellness. Go through the posts to learn about everything from weight loss to clothing and accessorizing. Guest posts on anything related to fashion, shopping, jewelry, and accessories are most welcome here.
As the name suggests, Only Women Stuff is a fashion blog. It's owned by Munira Saleh and dedicated only to women and their fashion needs and queries. The blog aims to create awareness and uphold the experiences of womanhood while exploring beauty, fashion, and wellness. It is a platform where you get fashion tips about choosing the right accessories or know about the top trends doing the rounds. Only Women Stuff accepts guest posts from bloggers who would like to add and enrich the content.
Fashionbl is a style, fashion, and lifestyle blog and a part of the Amazon Associates advertising program. You can find the best fashion advice and links to purchase everything in trend. The blog provides readers with a short but comprehensive guide to simple, everyday fashion problems and queries. Read the posts to become more fashionably knowledgeable or click the links to buy what catches your eye. Fashionbl encourages guest posting in fashion, beauty, and shopping niches to expand the reach and create a community of fashion bloggers.
College Fashion is a fashion and beauty blog made by college students who understand the style needs of those pursuing an academic degree. Writers put forward their takes on the latest fashion and beauty tips to make college life more stylish for young people. College-attending women can find all their fashion queries getting solved here. The blog also allows remote posts regarding shopping, fashion, and lifestyle to widen the reach.
Etashee is a wonderful fashion blogging platform providing the best tips to solve your daily fashion dilemmas. With fascinating hacks and advice up their sleeve, Etashee has all the answers for glamorous girls. It also provides a fantastic opportunity for fashion enthusiasts to join the blogging network. Writers interested in fashion and unique ideas can get their articles and blogs posted to reach a wide audience.
Wow, Fashion Life is a unique blog that approaches health, fashion, and beauty with a fresh perspective. It aims to discover how these three domains are ultimately interconnected to promote inner beauty and boost women's confidence. Readers can learn the secret to a healthy, glowing personality while developing high-fashion swag. If you feel you can contribute to this vision and promote fashion and wellness, join the community, and present your relevant guest blogs.
The Fashion Info is a fashion and lifestyle blog that makes women fashion-aware. It brings together several topics on fashion, beauty, haircare, skincare, health, and lifestyle in one space to cater to all the needs of women. It's the ultimate area where women can know everything from hair dyeing to nail art and the top designers of the year and their collections. The start-up blog welcomes guest blogs from fashion writers to generate more quality content for readers and widen their reach.
As the name implies, Get Fashion Idea is a blog dedicated to fashion ideas regarding clothing, jewelry, and accessories. Readers can look for the trendiest and most innovative fashion ideas to make a fashion statement every day. Check out celebrity transformations to tons of design ideas for various attires. If you have valuable insights to share regarding fashion and beauty, contribute guest posts after going through the instructions.
Dazzling Point is an Indian fashion blog dedicated to all fashion lovers. This destination introduces you to the best of fashionable outfits, styling ideas and guides, and the brands to choose from. Learn more about the streetwear brands to select or how to style up according to seasons and events to look glam. Dazzling Point always looks for contributors with quality content to add to the blog. If you have original and interesting ideas to share, mail them after following the guidelines.
The self-explanatory name of the blog depicts what it is all about catering to all fashion interests, from celebrity styles to men's and women's outfits, footwear, tattoos, and hairstyles. If you are a writer with fashion interests and can contribute to the fashion blogging industry, Fashionterest welcomes you as a remote blogger.
Her Style Code is an online women's fashion magazine that caters to a plethora of exciting niches. This American women's fashion blog covers everything from classy to quirky. Check out the hottest hairstyles, nail art, tattoo art, and outfit inspiration from popular television shows. Also, if you are looking for a chance to publish your unique fashion blogs, check out the guest blogging section.
Wrap up
So, now that you have a whole list of fashion blogs that hire remote writers, you may start typing and creating articles that will be read by thousands of users. Start your dream career in fashion blogging now! You may also want to check the list of top photography and art publishers to gain more inspiration.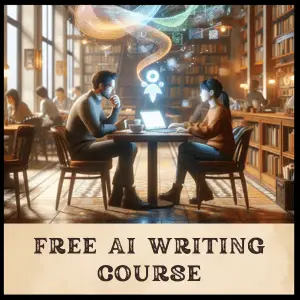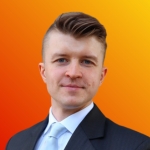 Rafal Reyzer
Hey there, welcome to my blog! I'm a full-time blogger, educator, digital marketer, freelance writer, editor, and content manager with 10+ years of experience. I started RafalReyzer.com to provide you with great tools and strategies you can use to become a proficient writer and achieve freedom through online creativity. My site is a one-stop shop for freelance writers, bloggers, publishers, and content enthusiasts who want to be independent, earn more money, and create beautiful things. Dive into my journey here, and don't miss out on my free 60-minute AI writing online course.