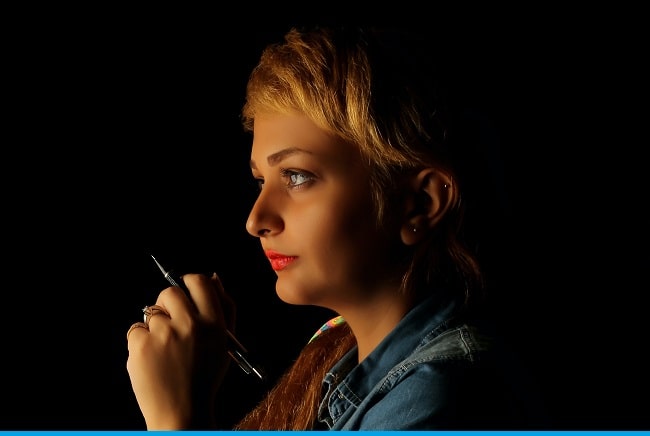 In today's world, the gatekeepers (i.e. big publishing houses) have lost much of their power.
If creative juices are stirring within you, you can become an author by entering the world of self-publishing and letting readers decide if your work is valuable.
While platforms like YouTube, SoundCloud, and Spotify have shown that creative engagement in the audio-visual arena is thriving, the world of literature is slowly but surely seeing development as well.
The word on the street is that the days of working only with traditional publishing houses are long behind. The sphere of self-publishing has been evolving to accommodate the wide-ranging needs and interests of writers and storytellers around the world.
If you're wondering how to get started in the self-publishing industry, then I have news for you. Self-publishing has become more doable for the new generation of writers.
Let's take a look at how to achieve the author status more smoothly, than ever before.
Why Self-Publish?
Self-publishing is not a newly formulated concept. From famous writers such as Virginia Woolf who started her own press to contemporary legends like Stephen King who digitally published his work The Plant, writers have always sought alternative ways to put forward their most cherished work.
Self-publishing is available in various types from which you can choose to reach your specific goals.
Behind each self-publishing endeavor, there's quite straightforward logic: it presents a possibility of higher accessibility to publishing and allows adequate space for the writer to be thoroughly involved in all stages of the publishing process.
In case you're wondering how to publish your own book online, this post will answer all your questions! Read on.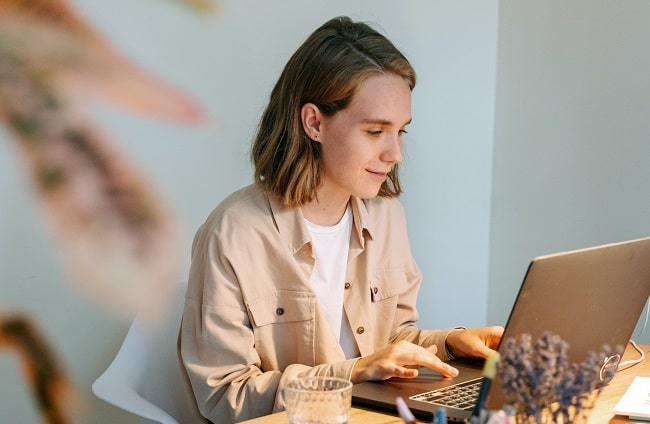 Things to Pay Attention To From Manuscript to Publication
As a writer, you will be deeply engaged with taming the manuscript and finalizing all aspects of publishing, so there are certain things that you need to properly see through. These can easily be divided into the following three segments:
1. Editing
When you think you're done with your manuscript that the actual work on it begins.
The first and most important part of this work is editing. To proofread the manuscript, you can revisit it yourself and even turn to friends and family for a fresh pair of eyes. Furthermore, you can use free services and online editing tools like Hemingway Editor and Grammarly.
Understanding whether your manuscript works as a gripping read, however, is a more complex task to accomplish. For this, you can consult a selected set of acquaintances or perhaps a freelance editor to understand how your work looks from a reader's perspective.
For that, you may even turn to beta readers who (usually for a small fee), will read through your manuscript and give you feedback.
2. Designing
Here's the part where you make the transition from tinkering with the mere manuscript to working on your forthcoming book.
Designing, while primarily related to the cover and format of the book, also includes the finishing of other equally important aspects such as the title, blurb, keywords, fonts, and pricing – all the features that play a significant role in intriguing and attracting readers to your book.
To design your book, you can get help from easy online tools like Canva or even set up an account on a self-publishing platform like Pencil. To help finalize the end product, you can consult and get the opinions of acquaintances or even professionals if you're taking the route of reasonably funded self-publishing.
3. Publishing
The final act of publishing requires the assistance of a credible and reliable platform.
Self-publishing platforms like Pencil, Kindle Direct Publishing (KDP), and Barnes & Noble Press have long since been opted by writers to publish their books.
Smaller, bur rapidly growing platforms like Pencil not only offer their writers the services of no-cost self-publishing and unlimited royalties but also provide easy-to-use tools that help you thoroughly edit and design your book.
Building a Reliable Readership Base
Though successful self-publishing means that your book is now out there in the world, it must garner the attention of busy readers.
There are two factors to keep in mind that affect whether your book is visible to readers or not; these are availability across markets and the quality of your work.
Publishers like KDP or Barnes & Noble Press make published works available on their websites and mobile apps. Though these are established platforms, the availability of published works exclusively on their online outlets may limit the amount of traffic that your book can attain. This can marginally cut down on its visibility.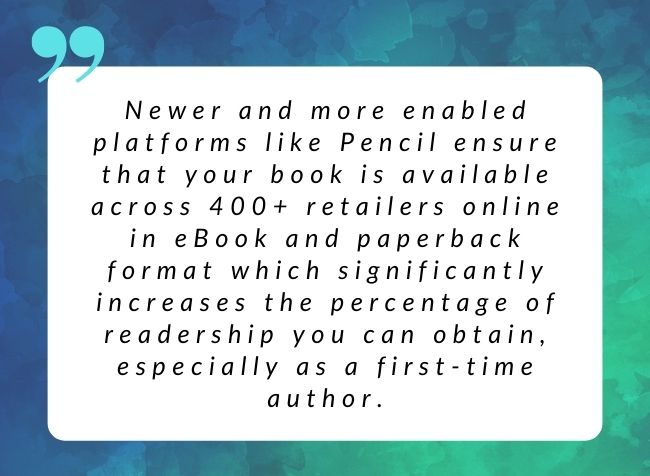 Even when you publish the best possible version of your book, there is always room for improvement.
Of course, after publishing your first title, you will have a valuable learning experience under your belt. But, Pencil Publishing offers its writers a more unique way of improving upon their published book.
Furnished with tools that allow dynamic editing, Pencil allows authors to monitor and track the impact of their publication by providing them with reader statistics and analyses. Using these as a reference, writers can then choose to create new versions of their book that will then be available across markets.
Making sure that these factors are well taken care of not only ensures that your book acquires and establishes a strong readership in the first place but also that this readership is maintained and expanded.
Monetizing Your Creativity
Getting paid for your creativity is your right, so don't neglect this part of the process.
Making it as an author should mean that you are monetarily compensated for your creativity. This is why it is important that you also take note of the royalties that you receive out of self-publishing your work.
Self-publishing platforms each take a cut off the royalty that they offer their writers. As someone ensuring the publishing of their book via their efforts, you have to take into account which platform you choose for publication by way of assessing the royalty benefits offered.
KDP offers its authors 35% – 70% royalty depending upon the book's reach and reader engagement on their Kindle platform.
This is a good avenue to be able to receive monetization while self-publishing for free. However, KDP also places a certain margin at which your books need to be bought and read by readers, and only upon touching and surpassing this margin will you receive your royalty.
In an age of more accessible publishing, a platform like Pencil democratizes this initiative and takes it steps further.
On top of the generous royalty scheme, they provide monthly sales reports to give you access to transparent data so you can start receiving royalty from the first month you're on board.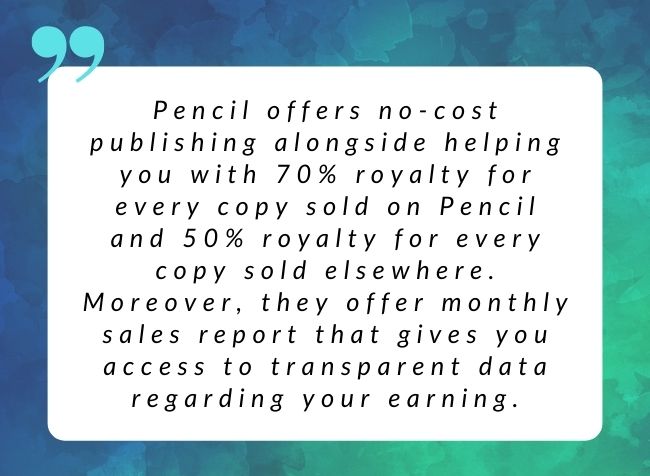 When you're an author, Pencil provides you your royalty for every copy of your book that is sold. Paying attention to the benefit of royalty is yet another aspect that will help you establish a stronghold when self-publishing your book.
Bottom Line
When done thoroughly, self-publishing your book will prove to be the most liberating and learning experience in your pursuit as an author. Of course, there's no right or wrong way to go about it.
However, noting the procedures mentioned above will help ensure that your experience with self-publishing is also smooth and profitable.
It takes one click to give your story access to millions of readers. Start your journey today!
This is a guest post written by the Pencil team:
Pencil is the world's first free self-publishing platform that helps writers become authors by providing a one-step creation and distribution tool. With Pencil, you can write, publish, and distribute your book worldwide for free in eBook and paperback format on 400+ retailers, including Amazon, Barnes & Noble, Google Play Books, and others.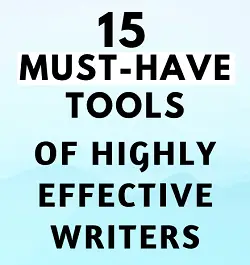 Free resource: Download your free PDF and learn about the top tools used by freelance writers.
Download here
Rafal Reyzer
Hey there, welcome to my blog! I'm a full-time blogger, educator, digital marketer, freelance writer, editor and content manager with 10+ years of experience. I started RafalReyzer.com to provide you with great tools and strategies you can use to achieve freedom from 9 to 5 through online creativity. My site is a one-stop-shop for freelance writers, bloggers, publishers, content enthusiasts who want to be independent, earn more money and create beautiful things. Feel free to
learn more about me here.