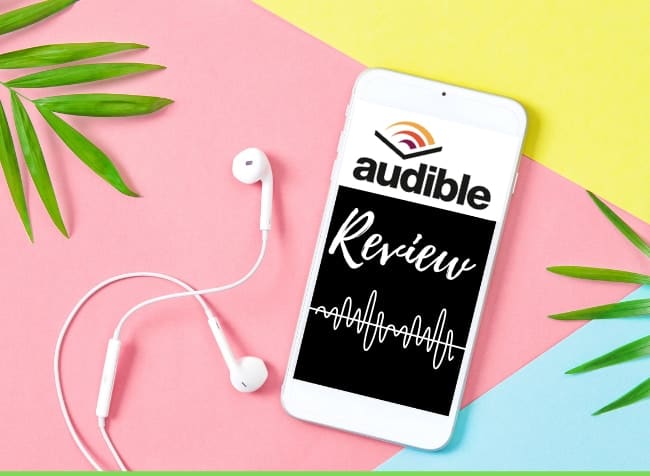 It was a long and rainy night. I plunged into a melancholy mood, in a desperate need for novelty, arcane knowledge, and literary inspiration.
In short, I was craving a good audiobook. I had enough of that poorly narrated stuff you can find on YouTube, podcasts, and other dark corners of the web. I hence invested in Audible and never looked back. Listening to high-quality audio programs almost effortlessly improves your knowledge and skills. In 8 hours, you can absorb information that took the author 10 years to learn and compile. In this Audible review, I will show you how the app works and why you should at least get the 30-day free trial to grab any single audiobook you want, for free. There, I said it.
Audible app review – pricing, how it works, and what exactly do you get
What exactly is Audible?
It's an Amazon-owned mobile audiobook listening platform and app with over 200,000+ titles. It's available both on iOS and Android. I've been using it for well over a year, and I'm super pumped every time I get to download a new audiobook. I mostly listen to nonfiction titles, but that's just me. The vast majority of Audible books are in English, but you can also find titles in foreign languages (around 50,000 of them).
Some languages are better covered than others, but here's what's available:
French
German
Italian
Japanese
Spanish
Chinese
Portuguese
If you are a big fan of audiobooks, I suggest you also read: 10 Best Scribd Alternatives to Check Out.
You can also pick from several audiobook categories: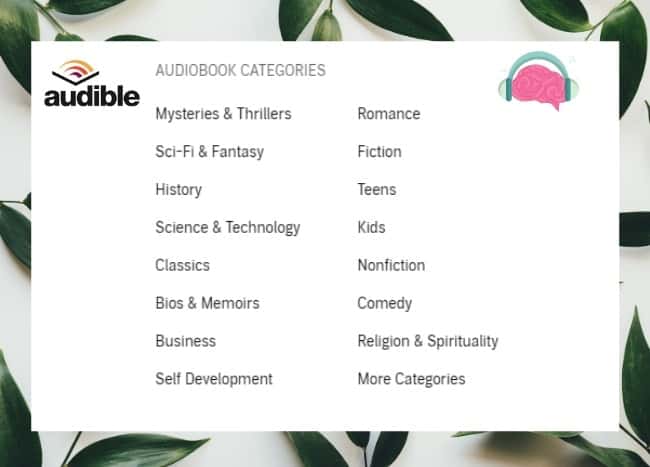 Quick audiobook statistic: According to Forbes in 2019, more than 50% of Americans have listened to an audiobook in their lifetime.
So how does the Audible app work?
It's an audiobook service where you can pick from several membership plans. These allow you to listen to fiction and non-fiction books on your mobile device, desktop, or laptop computer, as well as Alexa, Kindle, Google Home, etc. Of course, for this privilege, you would need to pay a monthly membership fee (more on that below). I found this to be a fantastic way to gain new knowledge or engage with literature. I already listened to 17 different titles, and I'm always pumped to get a new one. A Graham Greene novel narrated by Colin Firth? Simply unforgettable. To get audiobooks you have to pay with Audible credits (1 credit = 1 audiobook). But you can also buy audiobooks separately.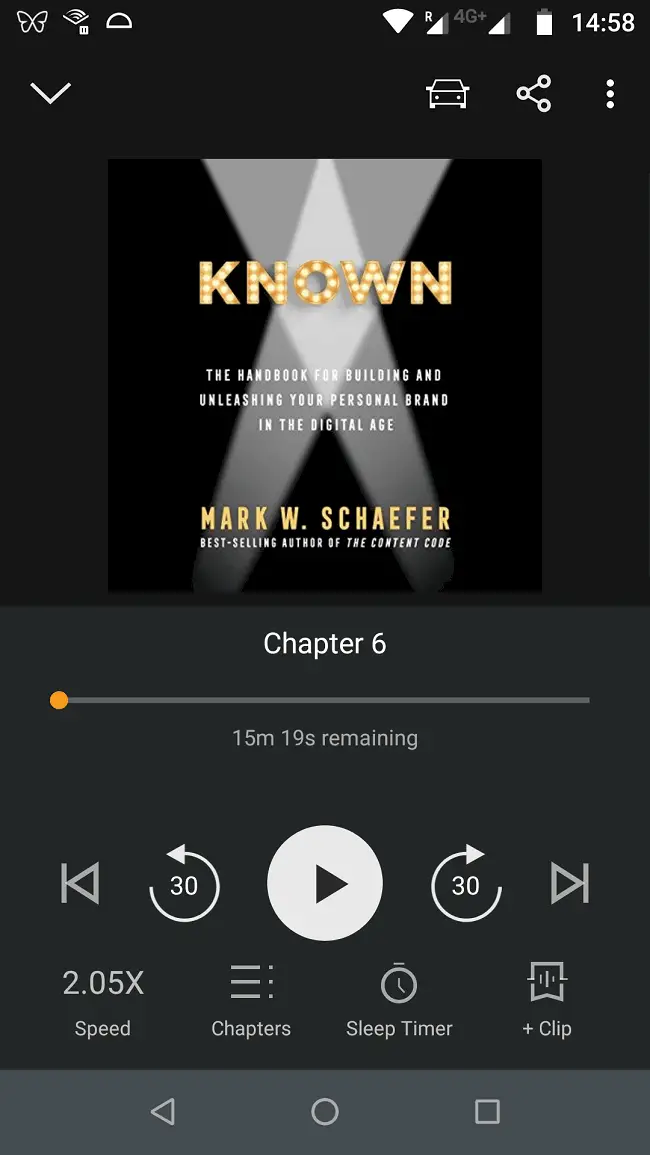 The accepted payment methods are debit or credit card:
Visa
MasterCard
American Express
Discover
Here's an overview of the Audible subscription plans:
With a Gold Monthly subscription, you'll get 1 Audible credit per month. ($14.95/month) – That's the one I've been using so far, but I'll soon move to "Gold Annual" because it allows you to save $30 a year. More on that later!
With Gold Annual, you'll get 12 credits per year. ($149.50/year)
With Platinum Monthly, you'll get 2 credits per month. ($22.95/month)
With Platinum Annual, you'll get 24 credits per year ($229.50/year)
To try it out, you can start with an Audible Free Trial. It's the best way to immerse yourself in the platform because you'll get a free membership for 30 days. Included are 1 audiobook and 2 Audible Originals. It's a great way to check out the platform. If you like it, you can choose your favorite plan after one month. If not, you can cancel and keep your free audiobook.
Quick audiobook statistic: In the last 12 months, 18% of Americans have listened to an audiobook.
Besides your Audible credits, the membership also includes:
Member discount of 30% – if you're on the Audible subscription plan, you can buy all titles separately with a 30% discount. Let's imagine that you already spent your credit, but you see one more title you would like to listen to this month. Instead of paying, let's say $20, you only pay $14 as a member.
Ability to return titles you didn't like (even after finishing them) up to 365 days from purchase. I haven't used that one yet, but overall the return policy is quite liberal.
2 Free "Audible Originals" per month (more on "Originals" below).
Sometimes, Audible runs a 2-for-1 promo where you can grab two audiobooks with only 1 credit.
You can keep your monthly or annual credits for up to 12 months.
You can also get free audio news from WSJ, NYT, or the Washington Post.
You may also get free "meditation and fitness" programs from Audible. There are around 15 of them, 6h-15h each.
You can access Audible channels – a series of podcasts, and short stories you can listen to on the go.
Pro tip: There's also an "Audible Escape" plan ($6.95 per month more than your Audible membership). It allows you to binge-listen on thousands of romances and short love stories.
To get the most out of the platform, use this money-saving Audible spending strategy:
Use credits for bigger and newer audiobooks that cost $30+ separately.
Use direct purchases, for smaller audiobooks that cost $5-$12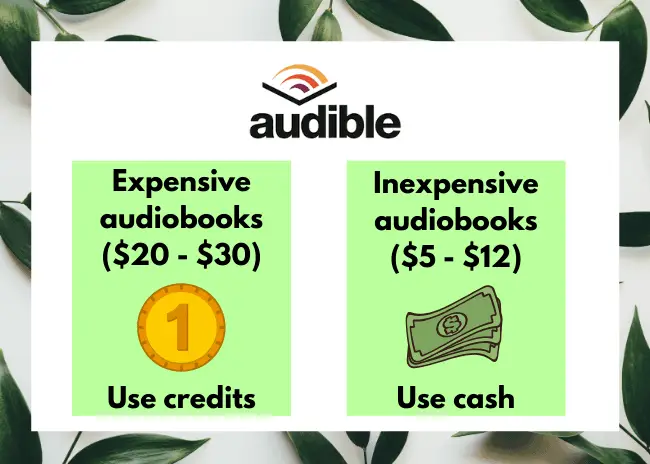 Also, if you decide to go with the annual plan, you can save some money compared to the monthly plan:
Gold Monthly – $14.95 x 12 = $179,4 = 12 credits
Gold Annual – $149.50 = 12 credits
With annual, you save $30.
Platinum Monthly – $22.95 x 12 = $275,4 = 24 credits
Platinum Annual = $229.50 = 24 credits
With annual, you save $45,90.
Some people say that Audible is expensive, but it isn't once you count the costs of production, marketing, and yes, authors getting paid. I find this app to be a great deal, especially because you also get other benefits in the package. Once you have your credits, you can start browsing for your favorite audiobook.
You can search for new titles directly from the app's home screen:
What are Audible Originals? Should you care?
As a bonus to your membership, you're eligible to download two Audible Originals per month. Every month you will be able to pick from a list of six curated titles, available for free download. These originals contain exclusive content you can only find on the Audible platform. Examples may include meditation guides, prequels to detective stories, audio adaptations of Broadway plays, or historical documentaries. You can pick two out of six titles, and next month you can select another two. They are usually short, but high-quality.
Here's an example of the six monthly originals that became available recently:
The Sisters – a prequel to "The Ruin" a detective story by Dervla McTiernan (3h,8m)
The Mystwick School of Musicraft (8h,18m)
The Home Front – a World War II documentary narrated by Martin Sheen (8h, 13m)
Press Pause by Kathryn Singer – a collection of six guided meditations for kids (2h, 3m)
Body of Proof – a true-crime detective story (5h,8m)
The Absolute Brightness of Leonard Pelkey – an audio adaptation by an off-Broadway play, performed by James Lecesne (1h, 2m)
I haven't been so much into originals so far, but that's only because I'm super busy. But recently I listened to Carmilla, an adaptation of a classic gothic vampire novel. It was mesmerizing. Except for these short originals, you may also indulge in some book summaries that will save you time. They usually cost around $6 a pop. Pro tip: If you forget to download the current month's selection, these Originals will be gone. So make sure you grab them each month while they are available!
Favorite features that come with an Audible membership
Now that you know how everything works, let me show you some of my favorite features of the platform. "This is Audible," and "Audible hopes you've enjoyed this program." It's funny to say that, but it's truly one of my favorite things and I wanted to include it in this Audible review. At the beginning of each audio program, you will hear (in an old-school lo-fi quality broadcasting voice) "This is Audible". And at the end of each title, you'll hear "Audible hopes you've enjoyed this program." This is the voice of Rick Lewis who was one of the first employees and narrators working for Audible. This beginning and ending come with every single title you download. When I hear "This is Audible," I know I am about to embark on the next adventure. And when I hear "Audible hopes you've enjoyed this program," I feel a surge of dopamine erupting in my brain. It might sound strange to you, but you'll see what I mean once you sign up.
Quick audiobook statistic: According to the Audiobook Publishers Association and Edison Research, audiobook listeners read or listened to an average of 15 books in the last year, and 57% of listeners agreed or strongly agreed that audiobooks help you finish more books.
Adjusting the speed of narration – a huge time-saver
The app lets you change the speed of narration so you can finish audiobooks much faster without losing any of the quality. I usually listen to Audible audiobooks at a 1.5x speed. I find that this faster tempo keeps my mind more engaged and lets me pay attention to the narrator's voice. If I'm listening to a business-related title, I might even go as high as 2x the speed. However, you wouldn't want to listen at such high speed when engaging with a novel. A good novel has to be relished, after all.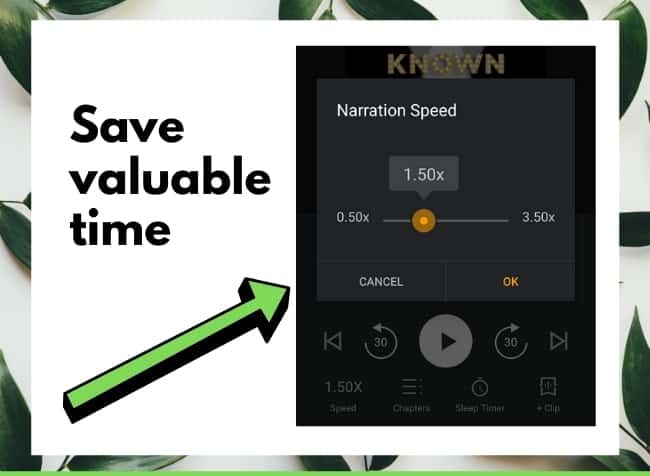 Badges – your nerdy point of bookish pride
To keep you longer on the platform and add some gamification to it, the Audible store came up with stats and badges. You can be a newbie, a novice, a pro, a scholar, or a master. I'm currently at the Pro level, but I still have 100 hours to go before I reach "Scholar." Damn! But the true magic starts with badges. To get them, you need to achieve certain bookish objectives. For example, to get the Night Owl badge, you need to listen to Audible for at least eight hours at night. Then if you want to get the Mount Everest badge, you need to complete a title that is longer than 20 hours. These badges are silly, but they always keep me motivated to get that next audiobook finished.
Audible recommendations lists
The algorithm is excellent at predicting what kind of books on Audible you would like to grab. It bases its recommendations on the previous titles you picked or recently browsed through. Moreover, you can jump between different categories, where you always find something new and exciting.
Clips and bookmarks – so you can go back to your favorite parts
Audible has an easy way for you to bookmark your favorite parts and come back to them later on. Now, if you find a fascinating passage when using the audiobook app, you can also bookmark it and even add a note.
Audible Wishlist – your treasure trove of bookish desires
I like this feature because adding stuff to the wishlist always ignites my imagination. Even if I don't have credits on my account, I can always add a title or two and have something to grab when new Audible credit arrives. Then it's like grabbing a Christmas present as a kid.
Audible + Prime = free audiobooks available for you
It's not like the whole Audible is free with Prime membership. But if you already have an Amazon Prime account, you can still grab loads of audiobooks for free. As a Prime member, you can access a selection of free audiobooks each month along with Prime-eligible Kindle books. More often than not, you first have to download the e-book and only then you will be able to get an audiobook. Just in case here's a list of books with Audible Narration for Prime Members.
Audible + Alexa = your mobile audiobook enunciator
Audible is super compatible with all Amazon devices, especially Alexa, which will be happy to read for you out loud. You can say "Alexa what's free from Audible?" to learn about the new free listens. You can say, "Alexa, read XYZ" to start listening to your new favorite book. You can also tell Alexa to read faster, set a sleep timer, and use a host of other useful voice commands. The same thing works for Echo Dot, so you're fully covered. Pro tip: you can easily access Audible through the Alexa app by selecting the "Play" tab.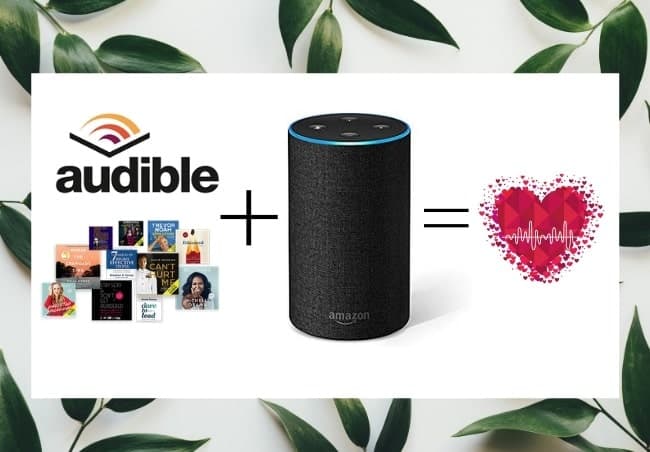 What should they improve about Audible memberships?
After listening to over a dozen audiobooks on this platform, I attest to its awesomeness. But there is always room for improvement. This Audible review wouldn't be complete without mentioning some of the minor flaws.
A few "account management" features aren't available on a mobile device
For example, you need to log in on a desktop Audible site to cancel your subscription service, download a PDF that comes with the book, or replace an audiobook you didn't like. You won't need these features very often, but still, it should be possible to do these things on mobile.
You won't always get a proper list of chapters
This can be a bit annoying because instead of selecting a chapter with a proper name you can choose only "chapter 1", "chapter 2" etc. This makes grasping the outline of the book more difficult. I hope they will soon provide chapters for all the titles in the Audible library.
Sometimes I have a better experience reading the book than listening to it
This is true, especially for fiction titles where you want to imagine characters and locations. I find that when listening, I don't have time to do that. Also, before purchasing a book always read reviews about the quality of the narration. If it's weak (which is rare but possible), your experience will be spoiled. Quick audiobook statistic: The vast majority of audiobook listeners are under the age of 45.
The 17 audiobooks I've listened to so far
I've been a "Gold Monthly" subscriber for 17 months now, and I'm super happy with my experience. I've learned so much from the audiobooks I've listened to.
Here's a quick list of unabridged titles I devoured so far (maybe you can add them to your wish list):
Ray Dalio – Principles
Daymond John – Rise and Grind
Matthew Walker – Why We Sleep
Michael Pollan – How To Change Your Mind
Max Lugavere – Genius Foods
George Gilder – Life After Google
Rand Fishkin – Lost and Founder
Jason McDonald – SEO Fitness Workbook, 2018 Edition
Dave Asprey – Game Changers
Jimmy Moore, Christine Moore – Real Food Keto
David Goggins – Can't Hurt Me
Ronen Bergman – Rise and Kill First
Jim Sterne – Artificial Intelligence For Marketing – Practical Applications
Yongey Mingyur Rinpoche – In Love With The World
Daniel Wagner, Keith Furst – AI Supremacy
Brandon Turner – The Book on a Rental Property Investing
Mark Moffett – The Human Swarm
As you can see, I'm an aficionado of nonfiction titles related to personal improvement, business, health, technology, and spirituality. I'm sure that your list will be completely different, but I hope that the above can serve as an inspiration.
How to find the best titles to add to your library?
There's a good quote by Haruki Murakami: "If you only read the books that everyone else is reading, you can only think what everyone else is thinking."
The Audible recommendation algorithms are helpful, but they tend to keep you in the same intellectual lane (the architecture of choice, my friend). That's why except for checking bestsellers and new release lists on the app, I go on my independent search for the hidden literary gems. I may go on Goodreads and peruse their endless lists of recommended titles. I may also go on Amazon and check for different books available in print. Once I have a few favorite books, I go on Audible and see if they're available in an audio format. I found this to be a great way to find unique titles while maintaining my intellectual independence.
Why listening to audiobooks is worth your time and effort?
I found audiobooks to be extremely beneficial for my personal development. I stare at a computer screen for nine hours a day and in the evening, I don't want to look at words anymore. That's where audiobooks come in handy. By listening for 45 min to 1 hour a day I'm able to finish a book in a week, and absorb info about trends in health, business, technology, and productivity, or just immerse myself in a beautiful story. By getting ideas from audiobooks, I was able to improve my life in many different ways. Quick audiobook statistic: In 2017 alone, the audiobook market was worth $2.8 billion in the US.
Audible Audiobooks vs. Podcasts vs. Reading – a crucial difference
Audiobooks vs. Podcasts
Audiobooks are of much higher quality than podcasts. It often takes authors months or years to prepare the material you can then absorb within 8 or 10 hours. This is usually not the case with podcasts, where guests offer off-the-cuff comments about current events and trends. That's certainly not the case with all podcasts, but more often than not spending time listening to a high-quality book is better.
Audiobooks vs. Reading
Here the difference is more significant. I found that when it comes to fiction titles, I always prefer to get them in a print format. I want to take my time to feel the story, and the characters and build the world as a part of my conceptual framework. Another thing is that with audiobooks, info recall is slightly lower than with print. If you want to absorb the information fully, you will need to listen to an audiobook twice or thrice. It also depends on how much attention you are paying during your listening experience. If you're all over the place, it will be hard for you to remember anything that you've learned.
Audible vs. Kindle Unlimited – which is better?
Here everything depends on your preferred format. If you like ebooks you can go with Kindle Unlimited for $9.99 a month. But if you wish to add audio to the mix, you can invest in Audible. It's as simple as that. Both apps offer an Audible free trial, so you can check which one works better for you. Here's a comparison table with the features of both platforms:
When is the best time to listen to your Audible audiobooks?
It's always a good time to listen to audiobooks! But I found that some periods and spaces are better for that than others. When listening, you don't want to be doing too much at the same time. Do your best to be still, when using Audible. You need to pay close attention. If your mind is scattered between 10 different tasks, you won't get much out of your listening experience.
The best times to tune in:
When you're driving. There's nothing like immersing yourself in the beautiful story during your daily commute or while traveling. When you're on the plane. Audible allows you to download audiobooks to your device so you can listen in airplane mode. I found that it makes my flights seem much shorter and more enjoyable. When doing cardio workouts. When on a stationary bike, treadmill, city jog, or elliptical, you can plunge into your favorite audiobook and forget about everything else (except the sweat and increased heart rate). This is so much more manageable than trying to read a physical book. But when doing complicated workouts, like weightlifting or CrossFit, it's better to stick to music because you won't be able to pay attention to your audiobook anyway. When going on a long walk. Going to a park and listening to a new book is one of my favorite pastimes. You get the fresh air, you enjoy the nature around you, and at the same time, you can listen to amazing stories and helpful non-fiction titles. When commuting. Sitting in the tube or on a bus gives you a perfect opportunity to tune in without any distractions. When in the shower or bath. There is nothing better than chilling out with your favorite book, hands-free in hot water.
What are good alternatives to Audible?
According to my experience, Audible is one of the best audiobook platforms out there. However, not everyone is fond of paying $14.95 every month to get a new audiobook. There are nice alternatives you can use to have a good listening experience without spending too much money.
OverDrive
It allows you to borrow e-books and audiobooks from your local library and listen for free on any device. Over 30,000 libraries support it. All you need is a library card and a connected Libby app that will allow you to download audiobooks.
Audiobooks Now
It has over 85,000 titles in this library. It operates as an app available on both iOS and Android. And the best part is that it's only $4.99 per month. You will see that some books are available on both Audiobooks Now, and Audible, but the price of the former platform is $5 – $10 lower.
Librivox
It's a public domain service that offers free audiobooks for anyone around the world. Of course, the library is not as vast, and the quality of narration is not as high. But at least it's for free, so there's nothing to complain about. It's useful for finding classics of literature you want to listen to in an audio form.
Nook Audiobooks
It's an audiobook platform from Barnes and Noble. It has a collection of over 60,000 titles, but there is no subscription plan. You usually need to pay around $15-$20 per title, which is often more expensive than an Audible membership plan.
Scribd
This platform has a massive collection of over 150,000 titles (many of which are audiobooks). You need to pay $8.99 per month, and for that, you would get 3 ebook credits and 1 audiobook credit.
Audible Review FAQ – All the small questions begging for an answer
On how many devices can you use the app?
Audible lets you have up to three devices activated on the same account. If you already installed it on three devices and want to add another one, you would need to uninstall it on one of your previous devices.
Do you get any free Audible books if you have an Amazon Prime account?
Yes, you can! If you have a Prime Membership, you can choose from a rotating group of more than 50 free audiobooks. You'll also have access to several podcasts and newscasts. You can find out how exactly to get these free audiobooks here.
It's the other way around. First, you can download an e-book on Kindle and then add an audio companion to it. Then you can switch between reading and listening on your Kindle app or tablet. Here's more info on how to do it.
Are any of the Audible books completely free?
The Audible Originals, newscasts from WSJ, NYT, and WP, as well as 15+ health and wellness programs are free.
In which countries is the platform available?
There are a few Audible Marketplaces:
Audible.com (the US and all other countries not listed)
Audible.ca (Canada)
Audible.co.uk (UK and Ireland)
Audible.com.au (Australia and New Zealand)
Audible.fr (France, Belgium, Switzerland)
Audible.de (Germany, Austria, Switzerland)
Audible.co.jp (Japan)
Audible. it (Italy)
Pick the relevant region for specific titles, tailored customer support, pricing in the correct currency, and regional promotions. Note: Some titles will be geographically restricted based on your location.
Will Audible work on Kindle? Which Kindle?
Yes, it will! It works on the vast majority of Kindle models. You can find which ones exactly here. Also, you can listen to specific titles you have on Kindle Unlimited with the Whispersync for Voice feature. Once you have the Whispersync for Voice, you can easily switch between listening through your Kindle reader and the Audible app. This gives you more flexibility.
Does Audible work on Google Home? How about the Apple Watch? How about Alexa?
Google Home: You can listen through Google Home both on Android and iOS. You just need to pair Google Home with your mobile device via Bluetooth. And voila!
Apple Watch: Since Apple Watch 5, you can listen to audiobooks without your iPhone. You need to sync the title you want through Bluetooth before you leave home. Of course, if you are syncing a large novel, it's going to take a while. But still, it's a cool feature.
Alexa: Of course, you can since Alexa is an Amazon device. Just open your Alexa app, go to "Music & the Books" and you'll see a list of your available titles.
Where can you find your credits?
You will see them in the upper right corner of the menu on the desktop site and in the upper right corner of the mobile screen. Here's how it looks: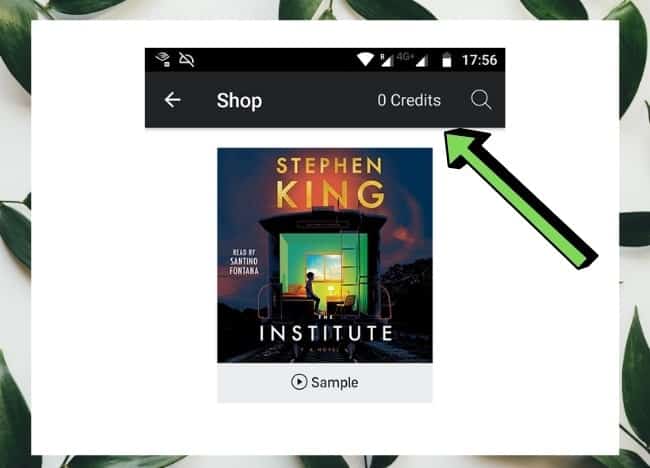 Can you play your regular MP3s on the Audible app?
Not really. The app is built for you to listen to stuff from the Audible platform.
Where can you find the PDF that comes along with the audiobook?
You need to log into the desktop site (it's not available on mobile). If the audiobook comes with a PDF, you'll see "View PDF" in the "Other Actions" column. Once you download it, you can read it on your desktop or send it to your mobile device.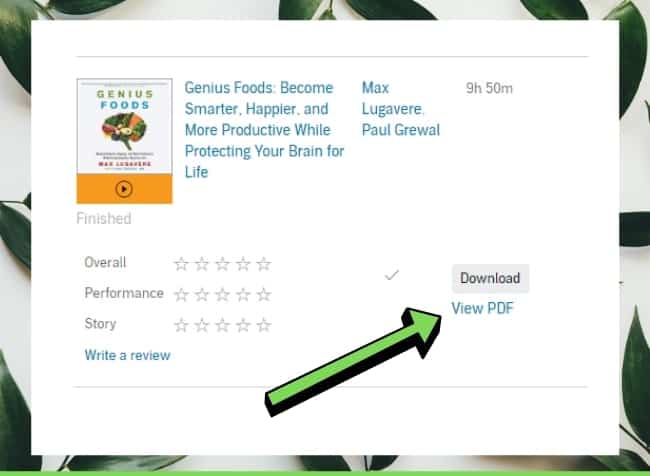 Quick audiobook statistic: In 2017 alone, the audiobook market was worth $2.8 billion in the US.
When will you get your next credit?
You get your credits on the 1st of every month for monthly Audible subscriptions and a whole stack of 12 or 24 credits at once, if you choose one of the annual memberships.
With Gold Monthly, you'll get 1 credit per month. ($14.95/month)
With Gold Annual, you'll get 12 credits per year. ($149.50/year)
With Platinum Monthly, you'll get 2 credits per month. ($22.95/month)
With Platinum Annual, you'll get 24 credits per year ($229.50/year)
Can you buy credit for another user? A gift of knowledge?
Yes, you can, and it's one of the best bookish gifts you can give to anyone. For someone who already has an Audible account, you can give them three, six, or twelve extra credits to use. And if someone didn't have an account before, you can get them 3, 6, or 12 months of membership with all the perks included. Just go to the desktop Audible site, then click on your user's profile "Hi Your Name", then click on "Account Details" and go to "Gift Center." Then you can choose the gift you want to give! Other than that, there are no physical gift cards available.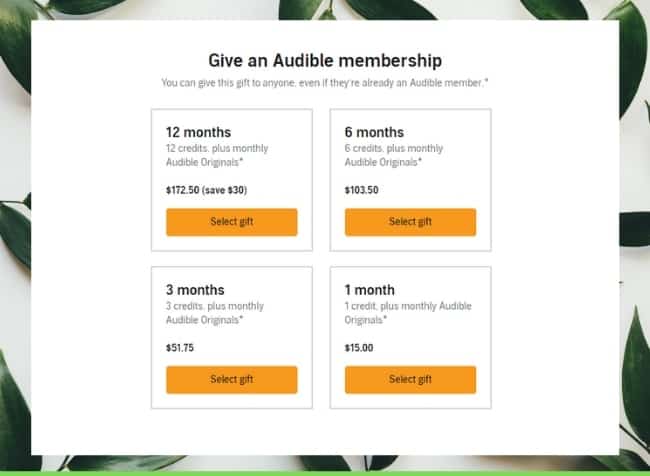 Do credits ever expire?
Yep, each credit expires after 12 months. You can keep up to 12 credits within 1 year, and it's okay. But if you keep a credit for over 12 months, it will get canceled.
Can you return the book if you don't like it?
In case you downloaded something you don't like, you can return it within 365 days of purchasing it. And you get a refund in the same way you got the credit – in cash if you bought the book separately or 1 credit if you paid with your Audible credit. The best part is that you can return the book even after you've listened to it. But Audible will know if you try to abuse this policy. So no tricks! To return a book go to the desktop site. Then, go to the profile tab ("Hi Your Name"), and click on "Account details." Then "Purchase history," and then click on "Return Title" next to each item in your library.
Here's how it looks: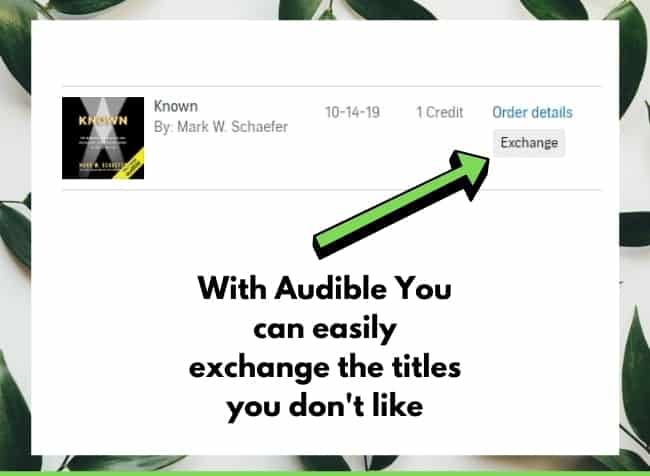 Can you share an Audible account with your family?
Yes, you can. You can share the books with other members of your family through "Amazon Household Sharing." You can share Audible content with up to two adults (who need to have their separate Amazon accounts), and up to four children (who do not need to have an Amazon account). You can learn more about how to create and manage an Amazon Household by checking here.
Can you share your books with others (friends, colleagues)?
Yes, you can! But there's a catch – you can only share an Audible book with the same friend once. In other words, your friend Brittany can only receive a single audiobook from you, and she can't get any other books for free from other Audible users. But hey, at least the first one is free. Just go to "Library" and then tap on the three dots on the right. Then tap on "send this book."
Here's the screen with the "send this book" feature: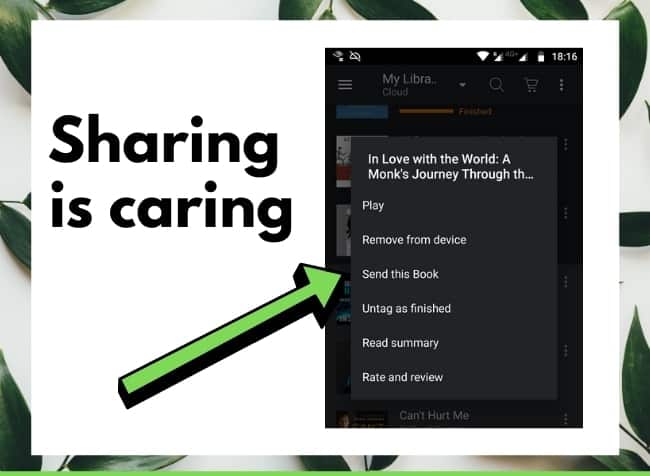 How can you cancel your membership? Will you lose your remaining credits?
It's very simple. You go to the "Account details" tab on the Audible desktop site. Then you go to "view membership details" and click on "cancel membership." Unfortunately, your remaining credits will be canceled along with your account. That's why you should use them before canceling. Remember that you still have access to your library even after canceling.
Can you listen to Audible on your desktop?
Yes, you can! You need to go to audible.com/lib/, and there you can open any of the titles currently available in your library. Audible will open another browser window for you where you can manage your listening experience (including checking chapters, adding bookmarks, and changing the narration speed).
Here's how it looks: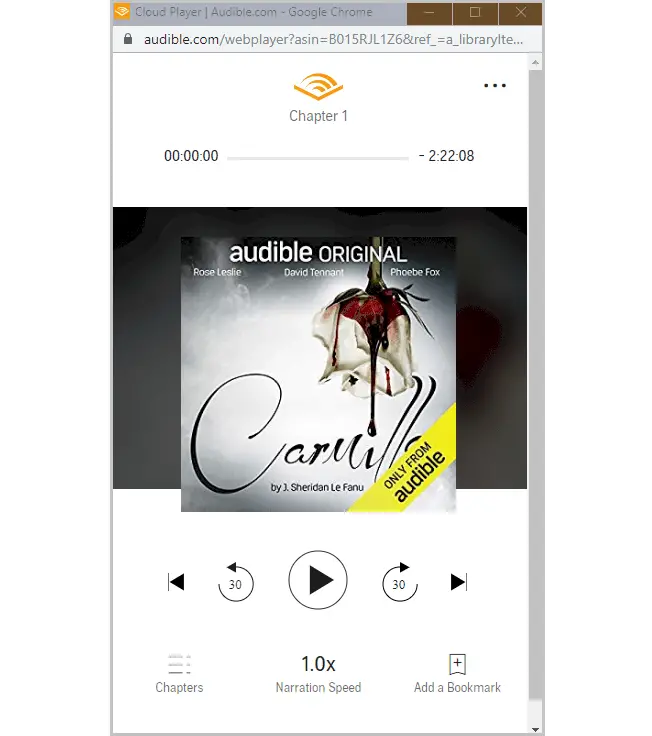 Are you eligible for a discount as a student?
Yes, you are – if you're based in the US. Students can get a discounted rate of $9.95 per month (vs. $14.95 a month). This Audible offer can only be redeemed once, and it's only available for new members. Quick audiobook statistic: The publishers issue around 90,000 new audiobooks per year.
Does Audible work in airplane mode or without Wi-Fi?
Yes, it does. Of course, you need to first download the book on your device. Each audiobook requires around 150-300 MB of disk space. Once it sits on your device, you can listen to it in airplane mode, or when you don't have access to WiFi or mobile data. You can later delete the book from your library to free up disk space, but it will still be available for download if you need it in the future.
Ready for your next listening adventure?
In this review, I did my best to give you as much information as possible about the Audible platform. I hope you are now inspired to start your journey with audiobooks. After listening to 17 different titles, I can say that the subscription fee is worth the money. I plan to listen to dozens of other audiobooks because I can never get enough of new knowledge, stories, inspiration, and useful how-to tips. Join me on that journey and let's learn something new! Next up, you may want to explore a list of the top audiobook publishers.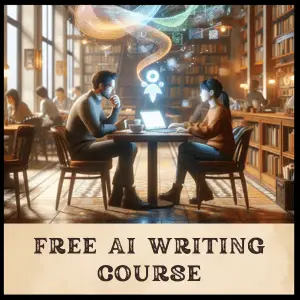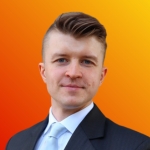 Rafal Reyzer
Hey there, welcome to my blog! I'm a full-time blogger, educator, digital marketer, freelance writer, editor, and content manager with 10+ years of experience. I started RafalReyzer.com to provide you with great tools and strategies you can use to become a proficient writer and achieve freedom through online creativity. My site is a one-stop shop for freelance writers, bloggers, publishers, and content enthusiasts who want to be independent, earn more money, and create beautiful things. Dive into my journey here, and don't miss out on my free 60-minute AI writing online course.