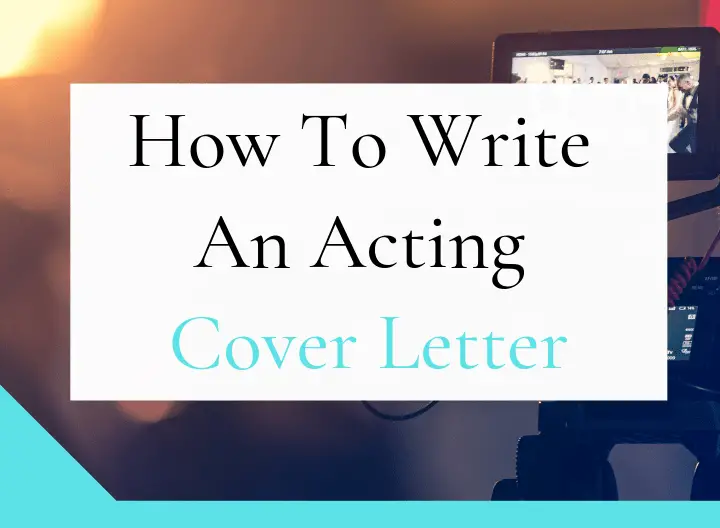 Do you want to further develop your acting career? Are you applying to a theatre or want to be cast in an upcoming TV show?
To accomplish these things you will need to send a great acting cover letter that will convince your future employer that you're the best person for the job. And in fact, they would be foolish not to hire you. In this article, I'm going to share some of the best tips you can use to dramatically improve your chances of landing that next acting gig. In the end, I will also share an example of a cover letter, you can use to get you inspired. There are around 69,000 thespians in the US so prepare to stand out! Along with the tips from this article, you may also check a cheap book like: "Knock 'em Dead Cover Letters: Cover Letters and Strategies to Get the Job You Want". It will give you more advanced strategies for getting hired.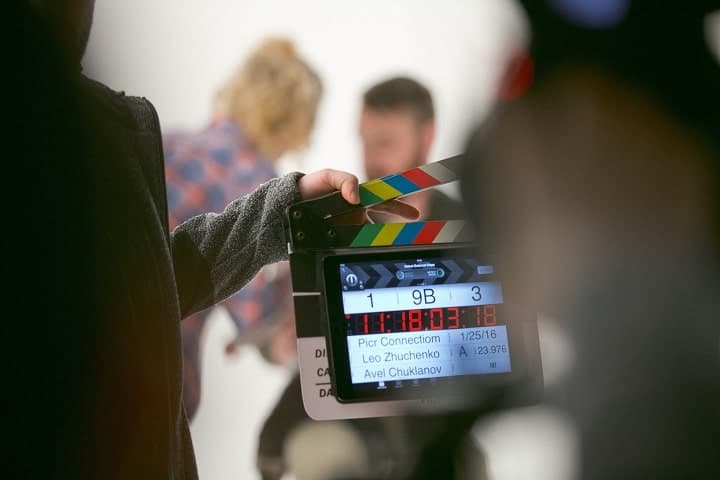 Top 5 tips for writing a great acting cover letter:
1. Be unconventional and show your creative side
Acting is a creative, artistic occupation. If you were looking for a great person to fit into a role in your newest play, what do you want to hire a bore? Someone without a spark of creative flair? Of course not. That's why you must spark interest by being unique and original. And I'm not only talking about words but the format of your cover letter as well. Forget about the regular Word document converted into a PDF. These days, you have many other tools that will enable you to stand out among other applicants and create a great first impression. One of these tools is Canva (a free, web-based graphics editor). If you have a good eye for detail, you can make your cover letter completely personalized and reflect your unique personality. And you can do all that by customizing a simple template. Another tool with similar functionalities is Adobe Spark. You can learn how to use it in 15 minutes and create a beautiful letter or resume without advanced design skills. You can make it even easier for yourself, and go to Fiverr (an online gig platform) and check one of their cover letter offers. By investing $20 or $40, you can dramatically improve the look of your cover letter and get it in a nice, editable template you can later save as a PDF. You can take it a step further and explore CV or resume writing services that will help you craft a superb resume tailor-made for your specific situation. This small investment will enable you to stand out from the pile of other letters, and that's exactly what you're looking for.
Don't be afraid to use color and even pictures. You're not applying to a bank, but to a thespian's position which is all about visuals, perceptions, and impressions. Create them.
Examples of cover letter templates available on Canva: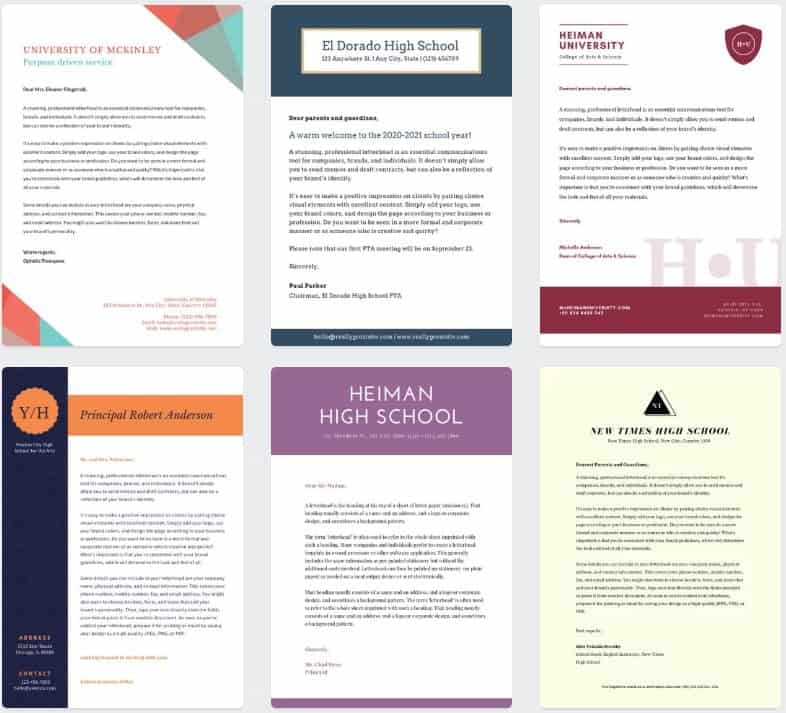 2. Know exactly who are you writing to
Avoid writing "To whom it may concern" at the beginning of your letter. This implies laziness on your part. With the use of a simple Google search, you can find the exact person who will read your letter. Start with "Dear Mr. Scott" or "Dear Ms. Blanchett". If you cannot find the right person, at least find their title (for example – "Dear Hiring Manager" "Dear Theatre Manager" or "Dear Casting Manager"). This kind of personalized approach is much more effective and will show that you did your homework. If you can find additional information about the potential employer, that's even better. It's great if you can admire something about them in your letter. Say that you loved one of their plays (without being sycophantic) and that you would like to take part in something similar in the future. Talk about the clever use of dialogue in their latest sitcom, and how your experience matches their requirements. Doing this background research is going to make your letter so much better.
3. Share your acting accomplishments and the additional training you received
You may get their attention by being creative, but what will ultimately get you invited to an audition is your ability to show that you have the right skills and experience to do the job.
Here are some useful questions:
Have you acted in similar roles to the one they're offering? Highlight this!
Have you done a course in public speaking, and you spoke in front of a large audience a couple of times? Share specifics!
Have you trained with accomplished actors and directors in the past?
Have you done any additional courses in acting and communications?
Did you win an acting award?
Do you have a recommendation from a previous director or casting agent?
Share all these things, as long as they apply to the position you're applying for. This will show your potential employer that you can get things done and that you can be counted on. And if you're just starting, and don't have a lot of experience under your belt, you need to persuade by showing your ambition and willingness to learn. You can start with something as simple as an online course like an "Acting Class With Illeana Douglas".
4. Provide a link to your YouTube channel or videos in which you give an amazing performance
These days, a great headshot and a portfolio of photos are not enough to get you invited to an audition. We live in the world of online video. If you don't have any video materials you can pass on to your prospective employers, you will lose your chance to someone who does. Having a YouTube channel or at least a few great video samples of your acting will show your skills in action. And that's not only your appearance on the camera. You also can manage space, create a well-lit environment, and grab the attention of the audience. By having a group of followers you can point to, you show that you have enough charisma and personal magnetism to become a successful presenter or an actor (actress).
5. Apply only if you have the characteristics desired from an ideal candidate
Make sure you apply for the role that's right for you. Otherwise, you are wasting your time. If they need a middle-aged athletic candidate, don't apply if you're young and slightly overweight. It's much better to use a sniper approach. Find the ideal position, and then give it your best shot. It will be far more effective than, trying to apply to any role out of desperation. When you read the job offer, you should think "Yes! That's me! I'm the ideal candidate!". Only then apply. Otherwise, you're setting yourself up for failure and disappointment.
Example of an acting cover letter:
February 6, 2020, Ms. Ophelia Owens, High-Talent Agency, 012 Sunset Blvd, Mollywood, CA, 87590 Dear Ms. Owens, I'm writing to you regarding the job opening for an actress in the High-Talent Agency. While reading the job offer, I realized that I'm the exact person you're looking for. I'm young (25), energetic, attractive, and draw attention to my face. I'm also a big fan of yours and I enjoyed the work you've done on "Summer Hills" tremendously. I'm sure we would get along together very well and that we are naturally drawn to similar things. I'm ambitious and I won't let you down. I'm so into my craft that I even started a YouTube channel related to acting, persuasion, body language, and charisma. I already have over 20k subscribers, and some of the uploaded videos include my previous performances and speeches. I hope that this will be of interest to you and let you imagine me in the role you want to fill. I also completed many courses that helped me to become better at what I do. I attended the 20-hour "Public Speaking Like a Pro" workshop, where I had an opportunity to work with fabulous instructors and fellow actors. I also went to a 7-day "Becoming a Great TV Actor" course given by Suzy Willford who taught me so many things about body language, persuasion, and method acting. I would love to use all these skills in your next production, and I'm more than willing to give my best performance during an audition. Attached, there's my CV, portfolio (including links to videos), and a recommendation from my previous employer. I'm looking forward to your positive response and meeting you during the next audience. Sincerely, Catherine Grey Phone: 569-547-8987 Email: c.grey@email.com.
Conclusion
Securing your dream acting role can be a competitive endeavor, but a compelling cover letter can make all the difference.
Remember these crucial steps:
Embrace Creativity: Acting is an artistic occupation. Show off your creative flair in your cover letter. From the format to the wording, make it unique and personal. Experiment with different design tools to make your letter stand out visually.
Know Your Audience: Personalize your cover letter by addressing it to the appropriate person. A little research can go a long way in showing you're serious about the role and have done your homework.
Showcase Your Experience and Training: Highlight your acting accomplishments, special training, and any awards you've received. These details demonstrate your competence and commitment to your craft.
Provide Video Evidence: Give potential employers a glimpse of your talent in action. Include links to your YouTube channel or other platforms where they can see your performances.
Target Suitable Roles: Apply for roles that match your profile. Tailor your cover letter to reflect why you're the ideal fit for the specific role.
Review and Revise: Check your cover letter for any errors or areas of improvement. Make sure it's concise, well-organized, and impactful.
Our cover letter example can serve as a template. However, the most effective cover letters are those that reflect your unique personality, skills, and aspirations. So, customize it to tell your story compellingly. Your acting cover letter is your initial audition; make it as remarkable as your performance on stage or camera. Good luck!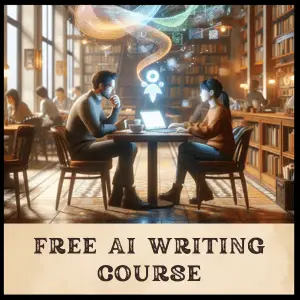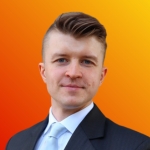 Rafal Reyzer
Hey there, welcome to my blog! I'm a full-time blogger, educator, digital marketer, freelance writer, editor, and content manager with 10+ years of experience. I started RafalReyzer.com to provide you with great tools and strategies you can use to become a proficient writer and achieve freedom through online creativity. My site is a one-stop shop for freelance writers, bloggers, publishers, and content enthusiasts who want to be independent, earn more money, and create beautiful things. Dive into my journey here, and don't miss out on my free 60-minute AI writing online course.