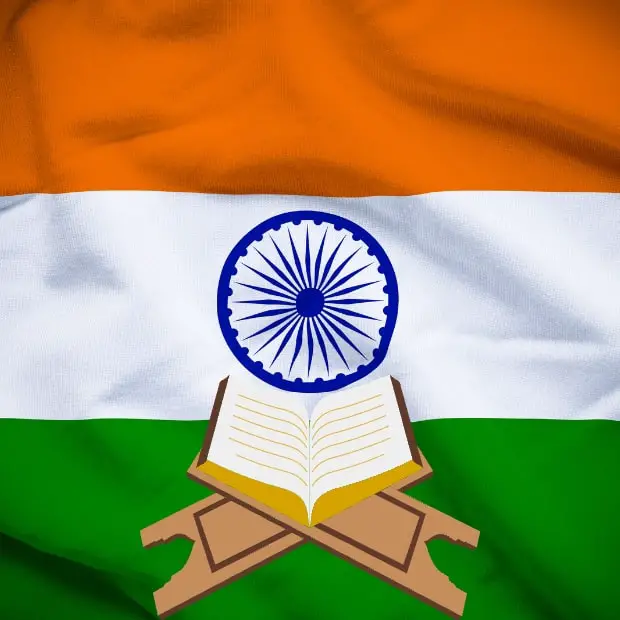 Are you looking for top book publishers in India? You're in the right place.
I saw a couple of lists on the web, but they all lacked something. So I created a comprehensive resource that will stand the test of time. Below you will find company descriptions, published titles, contact info, as well as submission guidelines of these leading publishers. I lived in India for a while, and the country has always remained close to my heart. It has a great literary tradition and I'm glad to help new authors to find publishing houses. Hopefully, they will review your manuscript and release it in printed and digital form. Having finished this guide, take the next step by exploring my grand collection of over 3,000 publishing companies.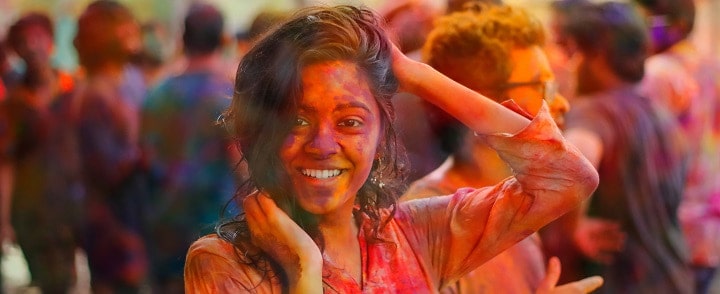 Here are the best book publishers in India:

Penguin is an internationally known publishing house with branches all over the world. The India division was established in 1985 and they have grown to sizable proportions. Now the company is publishing titles across a wide range of subjects and genres – fiction, non-fiction, poetry, and prose. Since its inception, the company has been famous for its affordable paperbacks of classics and modern titles. In 2017, Penguin released over 250 new titles in India and currently has a backlist of over 3000 different books. It released such classics as The God of Small Things and Life of Pi. Their titles are available in the most popular Indian languages like Hindi, Marathi, and Gujarati. But currently, they accept book proposals only in the English language. The good part is that they will review a manuscript in almost any genre (except scientific titles, and educational books).
Contact
Phone: +91 124 478 5600
Address: 7th Floor, C, Infinity Tower, DLF Cyber City, DLF Phase 1, Sector 24, Gurugram, Haryana, 122002, India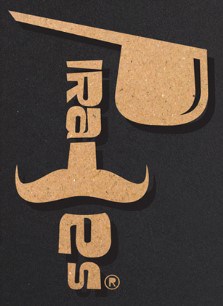 Pirates is an innovative publishing house, which focuses not only on books but on films as well. They put a lot of emphasis on a great story and they call themselves the "story surgeons". They want to give a chance to new voices in a variety of Indian languages. One of their goals is to offer many titles based on a collaboration of two or more authors, which is uncommon. A great advantage here is that you don't need a full manuscript to be considered as a Pirates' author. All you need is a synopsis and the first five chapters of your novel or a nonfiction narrative.
Contact
Email: lab@pirates.ind.in
Phone: +91 93526 39888
Address: Sanghi Brothers, Station Road, N, K Sanghi Circle, Jodhpur, Rajasthan 342001, India

The Indian branch of the global publishing house was established in 1992. Harper Collins specializes in entertainment and education titles and has grown over the last couple of years. It depends mostly on well-established authors, but over the years it's also promoted a couple of great new writers such as Advaita Kala or Anuja Chauhan. It also has a couple of local imprints dealing with different genres: Fourth Estate, Harper Perennial, and Harper Litmus. You can submit your manuscript as long as it's in English in the genres of fiction and non-fiction (adult and children's books), biography, current affairs, and self-help. All you need to get started is a synopsis and the first three chapters.
Contact
Email: writetous@harpercollins.co.in
Phone: +91 120 404 4800
Address: Block A, 75, Kamal Marg, Block A, Sector 57, Noida, Uttar Pradesh 201307, India

If you're interested in taxation and corporate law publishing, Taxman will have you covered. The company was established in 1960 by Shri UK Bhargava, and now it has many divisions dealing with research, technology, printing, publishing, sales, and marketing. They publish titles related to taxes, international taxation, auditing, bankruptcy, and corporate laws. They also have a lot of books related to corporate exam preparation. Unfortunately, I could not find information regarding submissions. You would probably need to get in touch with them through an agent.
Contact
Email: support@taxmann.com
Phone: +91-11-45562222
Address: 59/32, New Rohtak Road, New Delhi – 110005 (India)
Submission guidelines – Not Provided

According to Kitaab, Westland has been recently taken over by Amazon (2017) and now is run by Karthika VK, who previously worked for Harper Collins. The company started in 1962 and grew to become one of the largest English-language trade publishers in India. Some of their best authors include Chetan Bhagat, Amish Tripathi, and Ashwin Sanghi. Their books regularly appear in the top 50 best-selling book charts in India. They publish titles in a variety of different formats – print, e-books, and books available on Amazon Kindle, and Audible. The main genres included in their strategy are literary fiction, business, politics, biography, spirituality, health, and cookery. Some other imprints that belong to Westland are Tranquebar and EastWest.
Contact
Email: contact-westland@amazon.com
Phone: not provided
Address: No 61, Silverline building, Maduravayil, Alappakkam Main Rd, Chennai, Tamil Nadu 600095, India

The organization started in the UK, and it has been around for over 6 centuries, publishing books by many best-selling authors including over 60 Nobel Prize laureates. Now, Cambridge University Press has a wide presence on the Indian subcontinent (as well as 140 other countries around the world). This is a go-to company if you would like to publish a monograph, research paper, educational book, English language manual, or a breakthrough scientific discovery. Cambridge publishes over 1600 books and 380 monographs each year in 29 different subject areas. The focus in India is mainly on providing great and affordable educational materials.
Contact
Email: india@cambridge.org
Phone: +91 11 4354 3500
Address: Splendor Forum, Plot no. 3, 3rd Floor, Jasola District Centre, New Delhi – 110025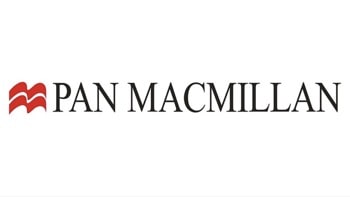 The MacMillan Publishing House started in 1843. Since then, they have published some of the most amazing works of literary fiction from authors like Lewis Carroll and Rudyard Kipling. The company is also responsible for launching the classic research journal "Nature" and since then promoted educational and scientific materials as well. In India, the company operates under three main imprints – Picador India, Pan, and Macmillan. The editors are interested in manuscripts as long as they have a strong connection to the Indian subcontinent. The published works fall under the following genres – fiction (all sub-genres except for college romance and poetry), and general and narrative non-fiction. They recommend you get in touch with them through a literary agent, but unsolicited manuscripts are also considered.
Contact
Email: paneditorial@macmillan.co.in
Phone: 011 – 23320837/38
Address: 707, 7th Floor, Kailash Building, 26, K.G. Marg, New Delhi -110001

Hachette India is a division of Hachette UK, which comprises several companies and publishing under dozens of imprints. They are known for their Asterix comic books, as well as the titles of Stephen King. The Indian branch started in 2008 and began publishing in 2009 with the first book rolling out the press being Amit Varma's "My Friend Sancho" which became a huge success. In the next few years, the publisher released many other best-selling titles, giving a chance to many new Indian authors. The company deals mainly with fiction, children's books, and reference books, as well as memoirs, self-help, travel, history, business, and popular culture titles. Right now they only accept submissions sent via a literary agent. On their submissions page, they provide a healthy list of literary agents you can get in touch with.
Contact
Email: c&r.editorial@hachetteindia.com
Phone: +91-124-4195000
Address: 4th/5th Floors, Corporate Centre; Plot no 94, Sector 44; Gurgaon-122003 INDIA

John Wiley & Sons, Inc. was founded in 1807, and since its inception, it has been publishing books around the areas of personal development, technical expertise, professional education, advertising, training services, and professional education. Their books are focused on helping the readers to achieve their goals and career aspirations. It has published the books of over 45 Nobel Prize laureates in all categories. The Indian office is in Noida, but there are also a couple of other regional branches. The focus here is on publishing a wide array of books and digital products in IT and business, as well as affordable best-selling higher education textbooks. You can submit your proposal to the main office and then it's going to be passed along to one of the regional branches.
Contact
Email: delsales@wiley.com
Phone: 0120-6291100
Address: 1402, 14th Floor, World Trade Tower, Plot No. C-1, Sector – 16, Noida – 201301

Seagull Books is a small independent book publisher based in Kolkata. It's an imprint and a nonfiction division of Leo Publishing, LCC. They accept manuscripts in the areas of science fiction, fantasy, young adult fiction, techno-thrillers, mystery, crime, poetry books, short story collections, as well as children's books. Note that the word count will have to be around 70,000 to 130,000 words. You will also need to list your credentials, share the purpose of your book, list your similar titles, and tell how your book is unique compared to others. Overall, there are many requirements, but it might be worth it to jump through the hoops because it's always easier to deal with a smaller independent publisher.
Contact
Email: books@seagullindia.com
Phone: 033 2476 5869 / 65
Address: 31A, S.P. Mukherjee Road, Calcutta, 700 025

This is one of the oldest and largest publishing houses in India, which was founded in 1939, in New Delhi. They mostly deal with educational materials for primary and higher education. With over 110 offices and 2000 employees, in 2013 Forbes named the company as "one of the fastest-growing players in the educational sector." Their books are distributed across multiple countries in Asia the Middle East and Africa. Their backlist includes over 15,000 titles in a variety of different languages, which are distributed among 40,000 schools and higher education institutions. They welcome unsolicited manuscripts and constantly want to sign up new authors. You can start by submitting a synopsis in a digital form and someone will soon get in touch with you to ask for more details.
Contact
Email: info@schandpublishing.com
Phone: + 91-11- 66672000
Address: Regd. Office: 7361, Ram Nagar, Qutab Road, New Delhi-110055

Rupa was founded over 80 years ago and has a long tradition of working with some of India's most distinguished authors. They release books in the area of fiction, non-fiction, self-help, and young adult titles. Some of their most famous titles include "Gurgaon Diaries" and "Things My Kids Say". If you want to submit a proposal, you may send it as a hard copy or in an electronic version. You will need a synopsis of the first three chapters and you will have to wait around three months to get a response (which is pretty standard). They accept general fiction and non-fiction works in the English language.
Contact
Email: editorial@rupapublications.com
Phone: +91 11 49226666
Address: 161, B-4, Ground Floor, Gulmohar House, Yusuf Sarai Community Centre, New Delhi – 110 049

This is one of the biggest publishing companies on the subcontinent, with over 7 different branches across the country. Roli Books has been established around 40 years ago. The company was always interested in releasing titles related to Indian heritage that would help to bolster the country's rich culture. Their mission is to release innovative titles and books that are beautifully designed with photographs and illustrations. The notion is that of expert scholarship and accessible prose that would inspire lay readers. Moving on with time, the company ventured into the area of design, gifts, and stationery products. They are friendly towards first-time authors and will be glad to receive your submission. Just keep in mind that it can take from 10 to 12 weeks to get a response.
Contact
Email: editorial@rolibooks.com
Phone: +91 11 40682000
Address: M-75, Greater Kailash 2 Market, New Delhi, 110048

The company was established in 1946. Now it has over 10 branches across India and other countries. Their main interest is sharing life-transforming information with the readers. They've been working with authors such as Robin Sharma, Deepak Chopra, Stephen Hawking, and Sri Paramahansa Yogananda. The publishing house was the first one to release affordable paperback books in India in the English language. They concentrate mostly on self-help, religion, philosophy, mind, and body, as well as business titles. Some of their more popular releases are also translated into 9 different Indian languages. They release over 125 new titles every year. If you're interested in becoming an author, you can submit your manuscript through an online form available on their website.
Contact
Email: jaicopub@jaicobooks.com
Phone: +91 11 2214 4221
Address: G- 16, 2/32, Ansari Rd, Dariya Ganj, New Delhi, Delhi 110002, India

This is one of the youngest publishing houses on the list. It was established in 2011 with the help of Rupa Publications India. They are mainly interested in books about India and other South Asian countries. They release around 40 titles annually in the areas of fiction, history, biography, autobiography, current events, reportage, travel, and many others. They don't accept unsolicited submissions (no exceptions here). If you're interested in publishing with them, you will need to do it through a literary agent.
Contact
Email: editorial@alephbookcompany.com
Phone: +91 11 49226666
Address: 161, B-4, Ground Floor, Gulmohar House, Yusuf Sarai Community Centre, New Delhi – 110049

Scholastic is a huge publishing house with around $2 billion in annual revenues. They have branches all around the world and employ almost 10,000 people. They have been deemed the largest children's book publisher in the world, as well as a leader in educational technology and children's media. Some of the most important authors they work with are Ruskin Bond, Paro Anand, and Sampurna Chatterji. They accept unsolicited work in English for their children and young adult imprints in the genres of fiction such as fantasy, adventure, suspense thriller, and more, as well as non-fiction, biographies, activity, quiz and puzzle books, and self-help books.
Contact
Email: contact@scholastic.co.in
Phone: 0124-4842800
Address: A 27 Sigma Centre, Ground floor, Infocity-1, near Harley Davidson showroom, Sector 34, Gurugram, Haryana 122001, India

This is a fairly young company, which is especially into signing up new, young promising authors. And it's really easy to get published if you already have an established brand in the publishing industry. The idea behind Srishti is to give new authors a chance to share their stories with the world. They have a large distribution network and sell books through the main stores in India, such as Crossword Landmark, Om Book Shop, or Sapna Book House. They also deal with online distribution through Amazon, Flipkart, Snapdeal, etc. All you need to get started as a potential author is a synopsis and the three first chapters of your work. All works have to be in English.
Contact
Email: editorial@srishtipublishers.com
Phone: 011-41751981
Address: N-16, Chittaranjan Park, New Delhi – 110019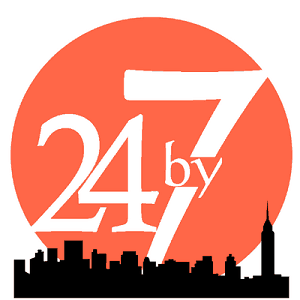 This is a perfect company to use if you're into self-publishing and print-on-demand. They're based in Kolkata and growing fast, by signing the actual authors, as the partial owners of the operation. What's cool is that you can find a "cost per book" and royalty calculator on their website. It will give you a rough estimate of what you can expect from your self-publishing project. The publishing process here seems to be more complicated, as it's a DIY type of operation. They have a good deal of different publishing "packages" where you need to choose how many copies you need to have printed. You need to take care of proper formatting, images, etc.
Contact
Email: contact@24by7publishing.com
Phone: (+91) 9433 444 334,
Address: 13 New Road, Birati, Kolkata 700051, India

Leadstart is one of the leading publishing houses in India. Many of their authors won major literary prizes, such as Padma Bhushan, Sahitya Akademi Award, and Vodafone Crossword Awards. The "Week" magazine called them "the fastest-growing book publishing company in India today". With nine different imprints and over 200 new books per year, they truly deserve some recognition. They are interested in receiving new manuscripts in a digital form. What's interesting is that they have a "manuscript evaluation metrics" page on their website. Over there, you can check which types of work get a higher score, and try to improve your chances of success. This is something you can use as a template when dealing with other publishers as well.
Contact
Email: submissions@leadstartcorp.com
Phone: +91 9699933000
Address: Unit – 25-26, Building A/1, Near Wadala R.T.O., Wadala (E), Mumbai – 400 037.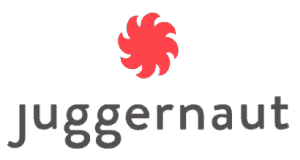 This is one of the most innovative companies out there. It was founded only in 2015 by Chiki Sarkar in New Delhi. It's an online platform where almost anyone can publish their book and become successful (if they're able to attract enough readers). They also have a physical book operation run through Hachette India (already mentioned in this list). You can upload your manuscript digitally, and after a few steps, it should go live on the platform. They already have 5000+ books on their blacklist and work with 3000+ different authors. Try them to join the publishing revolution.
Contact
Email: books@juggernaut.in
Phone: Not provided
Address: Not provided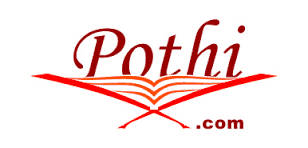 Pothi is another one of the self-publishing and print-on-demand publishing houses. If you're interested in publishing your work (in digital or print form), you can do it easily at a low cost. They'll also provide an ISBN for your book, which is quite neat. However, there have been some minor complaints about the quality of their work. Mainly, their delivery time and royalty reporting are super slow. But hopefully, they'll resolve these issues as they grow. They have an extensive FAQ section on their website from which you can learn all the details of the publishing process and how to submit your manuscript. They need you to provide a lot of information, so it's probably better if you have the help of a literary agent.
Contact
Email: Not provided (contact form available on the website)
Phone: Not provided
Address: 634, 5th Main Rd, Indira Nagar II Stage, Hoysala Nagar, Indiranagar, Bengaluru, Karnataka 560038, India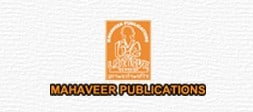 This is a tiny, but growing publishing house that has only about 100 different titles to its credit. They distribute books across India, Nepal, and Bhutan. There are only a couple of people working in the company, and they don't accept any new hires or interns. They deal mostly with novels and adult non-fiction books, as well as some titles related to education (exam preparation and skills development). Unfortunately, I could not find any information regarding the manuscript submissions. I'm afraid you'll have to fill out their contact form or get in touch in some other way to get that info.
Contact
Email: Not provided (contact form available on the website)
Phone: Not provided
Address: Graham Bazar, Dibrugarh, Assam 786001, India
Submission guidelines (not provided)
The company is based in Goa, but it can distribute and market books all across the globe. It was set up in 2007, and since then it has achieved lots of success. In 2016, it got the "Business Goa Publisher of the Year" award, and in 2017 Cinnamon Teal started offering a wide range of other services. They deal mostly with self-publishers, so if you're ready to spend your own money to get the book into the world, you can use their services. You'll need to send the manuscript according to the details laid out in the publishing guidelines (link below). But they can also help you if you want to release a book only in digital form (typesetting, design, web development, distribution, etc.)
Contact
Email: contactus@cinnamonteal.in
Phone: Not provided
Address: Plot No. 16, Housing Board Colony, Gogol, Margao, Goa 403601, India

As the name suggests, OM Books is a native-Indian company and one of the biggest English language trade publishers on the subcontinent. Recently, they were celebrating the 50th anniversary of operations, which makes them one of the most established and trustworthy companies in the industry. Over the years, they've published many best-selling titles, including Three Sisters by Bi Feiyu and The Kept Woman and Other Stories by Kamala Das. They also have some excellent titles related to Bollywood, as well as monographs on art and architecture. One of their imprints is Om Kids, which deals with all kinds of children's books. The publishing house accepts submissions in a digital form around the genres of art, design, photography, architecture, fiction, non-fiction, children's subjects, and cuisine. Your manuscript may take 8 to 12 weeks until it gets evaluated. So try to stay patient and wait for a positive response.
Contact
Email: editorial@ombooks.com
Phone: +91 120 477 4100
Address: A 12, Sector 64, Noida 201, 301, Uttar Pradesh, India

Yet another self-publishing company on this list, which offers many service packages. You can start with a basic one (29,990 Rs) and go as high as the Pro+ package, which costs 1,99,990 Rs. It all depends on what kinds of services you require. Just like Shakespeare, who didn't receive formal schooling, you too can become a famous author. You just need a couple of rupees to spare on publishing… The services of Become Shakespeare include mentoring, critiquing, assisted writing, proofreading, cover design, standard pagination, digital proof, advance copy, bulk printing, ISBN code, ebook conversion, distribution, marketing, book previews, and many others.
Contact
Email: hello@becomeshakespeare.com
Phone: +91 8080336688
Address: Unit -26, Building A-1, Nr Wadala RTO, Wadala (East), Mumbai, MH, India. Pin: 400037.
This is another small self-publishing company that will allow you to claim the title of a "published author" if you're willing to pay for printing and associated services. The company was founded in 2013 and helped to release many bestsellers that came from little-known authors. They work with over 40 different distributors across the country to make sure the books gain a wide enough readership. They are investing heavily in online marketing and digital distribution of their titles, using new technology trends to increase their reach. They offer literary services (editing, proofreading), marketing services (book promotion), distribution (physical and online), and, of course, self-publishing.
Contact
Email: mail@petalspublishers.com
Phone: +91-99140-27845
Address: 2695/1, Kidwai Nagar MarketLudhiana – 141008, Punjab

APK is a young, modern publishing house based in Pune. Founded in July 2008 by Prashant Karhade and Anagha Karhade, it's concentrated on releasing only English-language titles right now. So far they only have around 50 titles in print, but they're always open to signing up new writers, and some of their books became best sellers. APK is happy to receive your manuscript as long as it's in English and it's in the genres of fiction/non-fiction written for adults, young adults, and children. So, whether you have true-to-life stories or tales set in a fantastical world, you may get a shot here. All you'll need is a detailed synopsis and the first three chapters of the work. They respond faster than your usual publishers and it will take them only around two weeks to get back to you.
Contact
Email: info@apkpublishers.com
Phone: + (91) 982 279 6490
Address: 5/301 Ved Vihar, Paud Road, Pune-411038.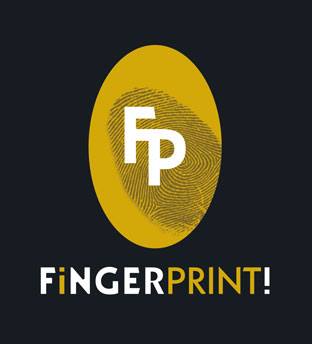 This is one of the youngest publishing houses out there as it only started in 2015. As far as I know, they don't have a working website yet, but you can get in touch with them through their Facebook page. They deal with commercial fiction, non-fiction, and the distribution of ebooks on the major bookstore platforms.
Here's a rundown of their genres:
Commercial fiction (romance, mystery, thrillers, humor, fantasy, young adult)
General and narrative non-fiction
Autobiographies and biographies
Self-help, health, and fitness
Spirituality
I couldn't find any info about submissions, so you'll have to get in touch with them directly.
Contact
Email: Not Provided
Phone: +91 11 2326 5358
Address: 113-A, First Floor, Ansari Road, Darya Ganj, New Delhi-110002, New Delhi 110002
Submission guidelines (not provided)

Little is known about this publisher. Unfortunately, the information available on their website is scant, but you can check their profile on Wikipedia which has a bit more information. The company started in 1974 and since 2010 it's been run by Ram Avatar Gupta. It has a few branches all over India and mainly publishes low-cost paperbacks. The subjects of the books they publish are related to English learning, dictionaries, astrology, tarot, numerology, beauty care, and many others. They were the first publisher in India to release books on Amazon Kindle. So far they have digitized over 300 of their titles. They are also known for their "World Famous" series, which talks about topics of general interest. They published 48 titles around this series in total. I couldn't find any info regarding submissions on their website.
Contact
Email: Not available (contact form available on the website)
Phone: 011 2327 2783
Address: Office No. J-3/16, Ansari Rd, Dariya Ganj, New Delhi, Delhi 110002
Submission guidelines (not available)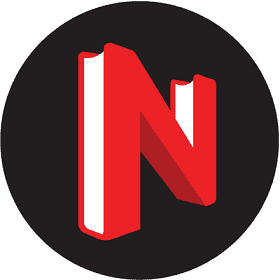 The last company on this list is a self-publishing house with a technological twist on it. Notion Press is based in Chennai. Since it started in 2012, it has grown incredibly fast and in 2016 it received 1 million dollars to further fuel the expansion. It's a free publishing platform where you can upload your manuscript and then share it with thousands of readers from all around the world. The company also focuses on book printing and distribution services. Now it's the largest online publishing platform in India, as it published over 4,000 books by authors from 65 different countries. What's amazing is that it fosters a community of over 100,000 authors and readers who already joined the platform. All you need to do to get started is to create a free account, and then follow the instructions. It's a perfect service to try out if you're just beginning your writing career.
Contact
Email: publish@notionpress.com
Phone: +91 44 42524252
Address: Old No. 38, New No. 6, McNichols Road, Chetpet, Chennai, Tamil Nadu 600031
Conclusion
As you can see, there are dozens of great publishing houses you can depend on. I hope this resource will be helpful to you if you're looking for books in your favorite genre, have a manuscript, or want to apply for work in one of these companies. With thousands of new titles published every year, you too have a chance of becoming a well-respected author and sharing your opinions and stories with the world. You may also want to consider self-publishing or building a social media presence to increase your chances of success. Keep on trying until you achieve your goal. Next, you may want to check the list of the top book publishers in the Philippines.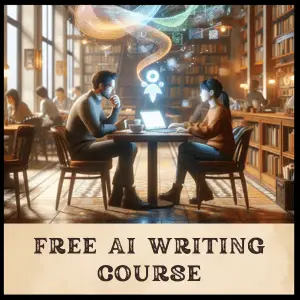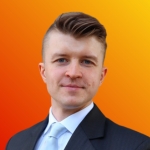 Rafal Reyzer
Hey there, welcome to my blog! I'm a full-time blogger, educator, digital marketer, freelance writer, editor, and content manager with 10+ years of experience. I started RafalReyzer.com to provide you with great tools and strategies you can use to become a proficient writer and achieve freedom through online creativity. My site is a one-stop shop for freelance writers, bloggers, publishers, and content enthusiasts who want to be independent, earn more money, and create beautiful things. Dive into my journey here, and don't miss out on my free 60-minute AI writing online course.