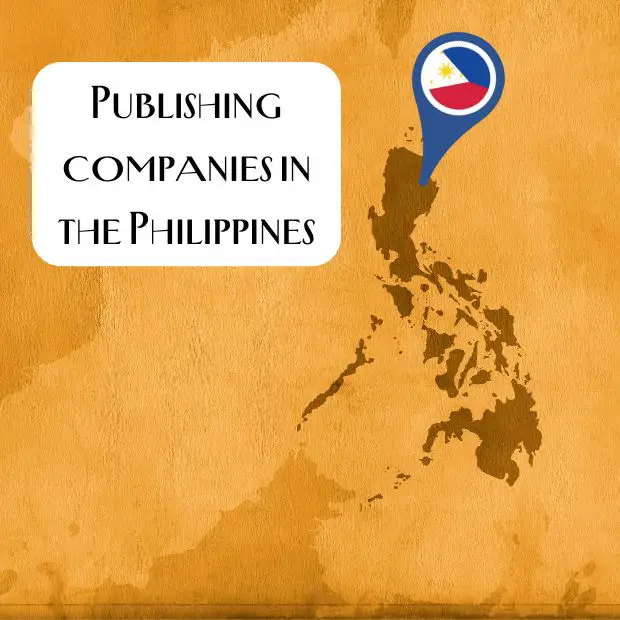 The book publishing industry in the Philippines has been thriving for decades, with many publishers offering a wide range of genres, from textbooks to literary paperback and hardcover books.
Books written in Tagalog (Filipino), or other major dialects in the country, share shelf spaces with English titles, but they usually comprise a smaller percentage of the overall volume. A hefty bulk of books, magazines, and newspapers sold locally are in the English language, especially in Metro Manila. So, if you have an English (or Tagalog) manuscript that you want to put in print, there are book publishing companies in the Philippines that can help you. Upon wrapping up this guide, I recommend delving into my vast repository of over 3,000 publishing companies.
15 Best Book Publishers in the Philippines:

Adarna House is one of the most well-known and respected publishing companies in the Philippines. They specialize in creating high-quality illustrated books for Filipino children, some of which won national book awards. Founded in 1980, Adarna House has since produced numerous titles that have become beloved classics, including fiction, original stories, and traditional tale adaptations. Their published works are known for engaging storytelling, vibrant illustrations, and diverse representation of Philippine culture and society. Adarna House has offices in Baguio City and in Quezon City, where they receive manuscript submissions. You can also check out their website and see their guidelines. Submission Guidelines.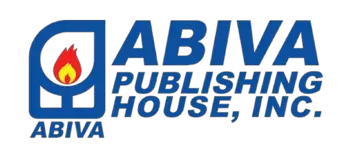 Abiva Publishing House prides itself on pioneering textbook publishing in the nation, with a history that dates back to 1936. The company is a leading provider of innovative, effective, engaging, and accessible educational materials and multi-chapter books that meet the needs of both students and educators. They produce high-quality textbooks, reference materials, and other educational resources for students, from preschool to primary and secondary levels, and up to college. Needless to say, Abiva Publishing House is one of the most respected publishing houses in the field of Philippine education, past and present. They have offices in Quezon City, Cebu City, and Davao City. Submission Guidelines.

Anvil Publishing is a globally competitive Filipino publisher that produces literary masterpieces in print and digital forms that reflect the cultural and social diversity of the country, dubbed "The Pearl of the Orient." The business started in 1990 and has since published a wide range of titles in various genres, including historical records, politics, travel, and fascinating stories for children. Anvil Publishing is one of the publishing houses that fully supports emerging writers and artists through its writing workshops, art exhibits, and other creative programs. Their published works are filled with compelling narratives that celebrate Filipino values. If you are in Metro Manila, you can submit your manuscript in their Mandaluyong office, or check out their website for more info. Submission Guidelines.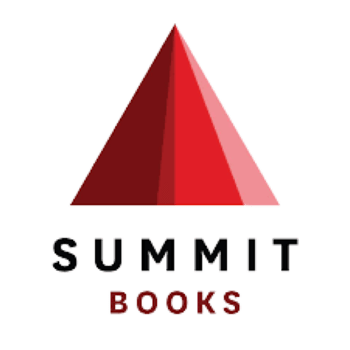 Summit Books is a subsidiary of Summit Media Publishing Corp, one of the largest Filipino media companies today. Besides having numerous publications, they are also one of the biggest companies in the outdoor advertising industry. They publish hardcovers, paperbacks, and ebooks on a wide range of topics, including lifestyle, biography, business, memoir, entertainment, self-help, and trade books. Founded in 1995, Summit Media quickly established a reputation as one of the country's top publishing houses that produce magazines and books with engaging and market-responsive content, stylish design, and high production value that delight readers. They are based in Mandaluyong City and they welcome submissions for their multiple publications. Submission Guidelines.

OMF Literature is a Christian publishing company that produces and sells books, magazines, and other materials with a focus on Christian living, discipleship, evangelism, missions, and theology. It was founded in 1957 and has since published a wide range of titles by local and international authors, including Bibles, devotionals, biographies, educational materials, and Bible storybooks for young readers. OMF is one of the few book publishers in the country that provides resources and support for Christian churches, pastors, and missionaries in the nation and from around the world. To submit a manuscript, just click on the link: Submission Guidelines.

Artpost Asia specializes in art books, monographs, and catalogs. The publishing company was founded in 2015 and has since produced a range of publications showcasing the work of Filipino and international artists, photographers, and designers. Artpost has worked with some of the most prominent artists and galleries in the country and abroad, distributing their books not only locally but in several Asian countries too, including Thailand, Singapore, and Vietnam. They are also known to support art exhibitions in the region. Submission Guidelines: NA but they offer end-to-end publishing solutions.

The University of the Philippines Press is located in Diliman, Quezon City, and is the official publishing arm of the University of the Philippines, the country's national university. Founded in 1960, the press publishes scholarly and general interest books on a wide range of subjects, including Philippine history, social sciences, natural sciences, architecture, and the arts. UP Press also produces academic journals, conference proceedings, and other materials in both print and digital formats. The press has received numerous awards for its publications, as well as accolades from the Manila Critics Circle, and is widely recognized as one of the leading academic publishers in the country and Southeast Asia. Submission Guidelines.

Ateneo de Manila University Press is a well-established academic publishing house based in Quezon City. It is part of the Ateneo de Manila University, a private Catholic academic institution, and one of the country's top universities. Established in 1972, the press has since published numerous high-quality academic books in various fields, including humanities, society, and natural sciences. The award-winning AdMU Press likewise produces pieces of writing by local and foreign authors in the fields of governance, political change, law, archeology, theology, and many others. Submission Guidelines.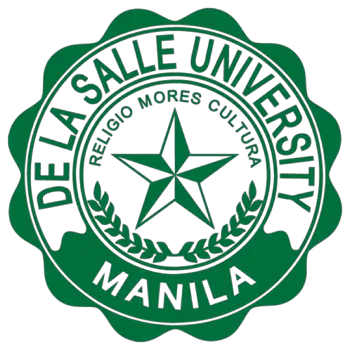 De La Salle University Publishing House (DLSUPH) is a leading academic publisher in the country. It is affiliated with De La Salle University, a prestigious academic institution in Manila. The award-winning publishing house produces and disseminates high-quality academic works in various disciplines, including humanities, natural sciences, and the country's living traditions. DLSUPH has a reputation for publishing books that reflect the unique cultural and social contexts of the Philippines and Southeast Asia, with a focus on topics such as politics, society, and historical accounts. Submission Guidelines.

Saint Matthew's Publishing Inc. is one of the well-known Filipino publishing houses for educational materials. It produces high-quality textbooks and learning materials for K-12 and tertiary education. They have a wide range of publications that cater to the diverse needs of students and teachers. It includes textbooks, reference materials, workbooks, and teacher manuals. The materials they continually publish cover various subjects, such as mathematics, science, English, Filipino, and social studies, giving a lot of job opportunities for educational writers. Submission Guidelines.

Bookshelf PH is an independent publishing house based in the Philippines. The company aims to promote the country's literary art and showcase the rich culture and history of the Philippines through its publications. Bookshelf PH publishes a wide range of literary works, including pop fiction, non-fiction, poetry, and children's books, written by established and emerging Filipino writers. As an advocate for local literary heritage, they work closely with authors, artists, and designers to create books that are both engaging and visually stunning. Submission Guidelines.

New Day Publishers is a non-profit publishing house based in Quezon City, Philippines. The press is a brainchild of leaders from various evangelical churches in the country that formed the Christian Literature Society of the Philippines (CLSP) in 1969. New Day Publishers churns out books on a wide range of topics, such as Biblical lessons, theology, Filipiniana, Southeast Asian studies, travel, young adults, literary works, children's books, and self-help. They also publish short story collections, inspirational books, cookbooks, and many others. Submission Guidelines.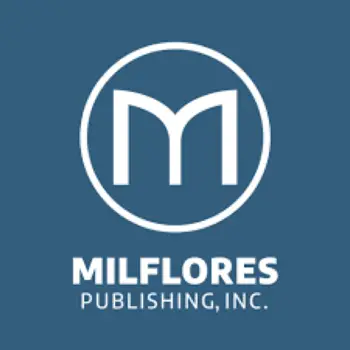 Milflores Publishing Inc. is an independent publisher that produces a wide variety of books, from novels to non-fiction, educational materials, biographies, fiction, and children's books. The press is known to welcome unsolicited manuscripts and take chances on first-time authors who are brimming with potential and help them establish their footing in the literary world. Milflores Publishing produces titles on various subjects, such as science, culture, art, and values education. Submission Guidelines: They don't have a dedicated page for this, but you can find it when you scroll down to the bottom of their site's landing page.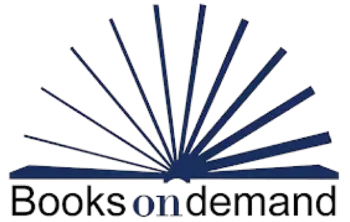 Books on Demand Philippines is a publishing and design group that offers book printing and publishing services to authors who want to self-publish novels or other literary works. They provide a range of services, including cover design, typesetting, book formatting, and printing. You can submit your manuscript online and choose from a variety of book formats, paper types, and binding options. The company also provides marketing and distribution services to help authors reach their target audience. Submission Guidelines: Through Self-Publishing.

Central Books offers an alternative approach to self-publishing. They assist authors like you to get through the nitty-gritty process of publishing, such as lay-outing, cover design, copyrights, and ISBN registration. They can also help minimize your inventory costs through publish-on-demand (POD). Not only that, you can also sell your newly published book in their bookstores around the country. What's more, they can produce copies of your books in less than two weeks, after you submit your manuscript according to requirements. Submission Guidelines: Through Publish-on-Demand.
Final Thoughts
The Filipino publishing industry has significantly grown and evolved over the years, providing readers with a vast array of literary works in various genres. The companies mentioned in this article are among the best publishing houses in the country, consistently delivering quality books and other reading materials. Whether you're an aspiring writer or an avid reader, these publishers are worth checking out for their impressive collections and dedication to the craft. Next up, you may want to explore a guide to the top book publishers in Japan.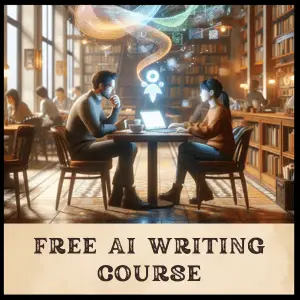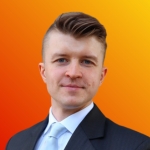 Rafal Reyzer
Hey there, welcome to my blog! I'm a full-time blogger, educator, digital marketer, freelance writer, editor, and content manager with 10+ years of experience. I started RafalReyzer.com to provide you with great tools and strategies you can use to become a proficient writer and achieve freedom through online creativity. My site is a one-stop shop for freelance writers, bloggers, publishers, and content enthusiasts who want to be independent, earn more money, and create beautiful things. Dive into my journey here, and don't miss out on my free 60-minute AI writing online course.