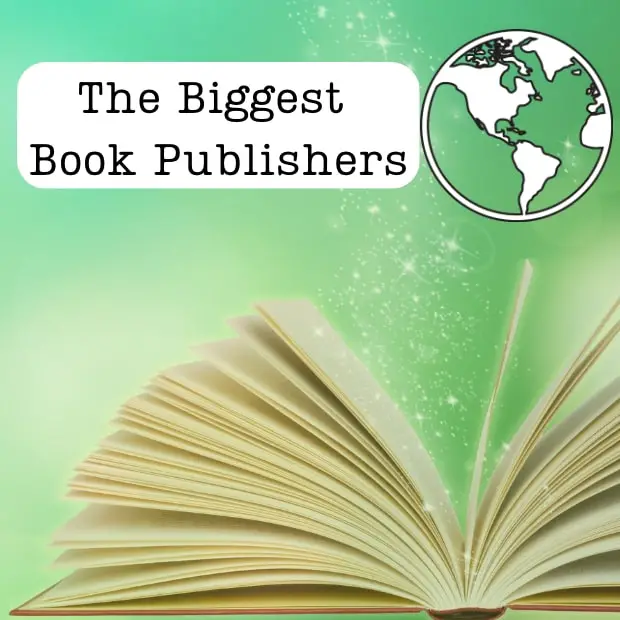 E.A. Bucchianeri once said, "There's nothing like a printed book; the weight, the woody scent, the feel, the look." How true is that!
Over 68,000 individuals are currently working in the Book Publishing industry. There are also about 44,240 writers who are a part of this sector. And did you know the US book industry's revenue almost surpassed the $26B mark last year?
If you are a budding writer, you probably want to learn about the most powerful book publishers, right?
In this article, I'll tell you about the biggest book publishers in the world.
The 10 Biggest Book Publishers in the World:
RELX, formerly called Reed Elsevier, is a London-based publishing company. It builds information-based analytics and decision tools, along with offering academic and business publishing services. The company caters to clients across 180 countries. 18% of the total scientific articles in the world are reviewed, edited, and disseminated by RELX.
Revenue: £7.244 billion (2021)
Employees: 33,500+
Thomson Reuters was founded in Toronto, Canada. It is today a multinational media conglomerate and one of the major players in the global media industry. The company has interests in the newspaper press, TV media, multimedia publications, book publishing, and professional solutions. Thomson Reuters' publishing division focuses primarily on these areas: law and legislation, tax and compliance, government, and media.
Revenue: USD 4.91 billion (2020)
Employees: 25,800+
With headquarters in London, Pearson plc is one of the world's most renowned and biggest book publishers. Originally established as a construction company in the 1840s, Pearson evolved into a publishing firm in the 1920s. It is also interesting to note that Pearson plc is now one of the largest education companies in the world! It owns brands such as Peachpit, eCollege, Longman, Addison-Wesley, and more.
Revenue: £3.42 billion (2021)
Employees: 20,000+
Penguin Group and Random House's merger resulted in the formation of Penguin Random House LLC in 2013. It is among the biggest publishing conglomerates in the world. As per 2021 data, the company has been publishing over 15,000 titles annually for quite some time now, under their multiple divisions and imprints.
Revenue: USD 3.3 billion (2017)
Employees: 10,000+
Headquartered in the Netherlands, this publishing company provides a variety of access to a wide selection of publishing services to authors and their financiers. This includes hybrid open access, green open access, gold open access, and open access mega journal. Authors who got their articles and manuscripts accepted into the open-access program enjoy many benefits, including retaining article copyright.
Revenue: €4.6 billion (2020)
Employees: 19,200+
This French publishing company is the third-largest trade book publisher in the world. Hachette Livre's headquarter is in Paris, France. Fiction and non-fiction books comprise 50% of the company's total publications. The company believes in motivating its publishers to develop their own identities.
Revenue: USD 2.73 billion (2019)
Employees: 7,682+
HarperCollins is amongst the so-called "Big Five" English-language publishing houses headquartered in New York, the world's ultimate book publishing hub. The company has multiple publishing groups and imprints across the world. They publish everything from trade books to biographies, memoirs, novels, children's books, cookbooks, and a lot more.
Revenue: USD 1.666 billion (2020)
Employees: 1000+
This is a British publishing company owned by the German Holtzbrinck Publishing Group. Headquartered in New York City, it also belongs to the Big 5 English language book publishers. Their publication types include books, academic journals, and magazines. They have a lot to offer in almost every literary genre, such as non-fiction, science fiction, mystery, thriller, young adults, and many others.
Revenue: USD 1.4 billion (2020)
Employees: 578+
This private multinational publishing conglomerate is based in Westphalia, Germany. From its humble beginning in the 1830s, Bertelsmann grew into one of Europe's biggest media enterprises. The company is the biggest shareholder of Penguin Random House and is reportedly considering acquiring Simon & Schuster as well, which would bring two of the Big 5 under its fold.
Revenue: €5.04 billion (2020)
Employees: 126,447+
Scholastic is the world's largest distributor and publisher of children's books. It is also a bi-weekly publisher of school affairs and promotes the development of literary artists and young readers. Its greatest success is the Harry Potter series which has sold more than 500M copies.
Revenue: USD $1.6 billion (2016)
Employees: 8,900+
Bonus section: Why look for a publisher with a global reach?
Book publishers can help you become a successful author. Publishing companies are not just about accepting your manuscripts and publishing your books! They also provide marketing support and help you find the right audience.
If you're a new writer, chances are people wouldn't even know about your book release. This is one major reason you must connect with the biggest book publishers.
Check out the five essential areas a reputable book publisher can help you with:
1. Book Development
Once the publisher accepts your manuscript, do not hope for them to publish your book straight away. They will review it first and may ask for changes. They might even propose ideas on how to make the book more profitable.
Publishing companies have full-time editors in their employ. These professionals may be assigned to help you improve your manuscript, which may include rewriting portions of your book. They do this to make your book more appealing to the masses.
Often, they may even ask you to make changes or rewrite a part of your book.
2. Boosting Your Book's Mass Appeal
If you're an author, I'm sure you dream of working with well-established book publishers, don't you? Perhaps you even imagine that a New York-based publishing company will take a shine on your manuscript.
But did you know that many upcoming, or even renowned writers, still look for boutique publishing companies? Why do you ask?
Because of the low percentage of reception of manuscripts in the industry, it gives the author a sense of accomplishment when his or her work gets accepted.
It doesn't matter whether it was a big or small publishing company that is giving him or her a chance. The important thing is attaining a published author's status.
Historically, publishing houses can sometimes make an author popular overnight. So, take a chance, my friend!
3. Support
Believe it or not, every writer needs reassurance and help in their career. When an author receives positive feedback from the publishing company, it helps boost his/her confidence.
On the other side of the coin, a publisher's constructive comments can prod an author to work on areas of improvement.
It is a human tendency to become over-critical of their work. This is when publishers step in to provide the required support and feedback to the writers. Be it creative or financial aid, publishers seamlessly become the backbone for writers.
4. Publicity and Promotion
Publicity can work wonders for your book sales. Without marketing, people will never know your book exists, even if you're the most excellent writer.
Publishers take the responsibility of promoting not only your book but also you as an author. They will exhaust all possibilities, both physical and virtual means, to let the world know who you are.
This includes setting up radio interviews and book signing events as well. They do all they can to maximize the book's reach, including boosting sales and winning awards. The publisher may also groom you to become more appealing to the public.
5. Book Production and Marketing
Once you have authored a book, all the other work involved in bringing it to the public starts from there. Publishers work within timelines and offer an array of services to authors, including providing the right platforms for you to be heard.
From production to distribution, publishing companies manage everything. They also take charge of online book marketing and ensure your book is well stocked not just in physical but online stores as well.
Notable Trends in the Publishing Industry
Over the years, book sales have transitioned online. As per stats, close to 55% of book sales in the United States are now via Amazon.
Top publishing companies constantly improve their sales strategies to capture skyrocketing online customers.
They're doing this through eBook sales and by adapting to various e-reader formats such as audiobooks, Kindle, and other devices, including tablets and mobile phones.
It is interesting to note that in terms of revenue, the US alone accounts for close to 29% of global book sales.
Final Thoughts
The employment rate in the book publishing industry has seen a slight increase of 1.4% in 2021 as compared to 2016. It proves that even a global pandemic cannot stop the growth of this sector.
Are you a budding author? Take heart, the publishing industry still holds a lot of promise for you. Which book publishing company have you reached out to or will do so in the future?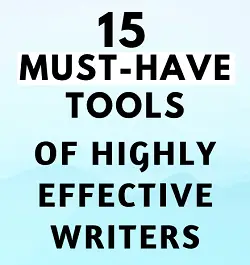 Free resource: Download your free PDF and learn about the top tools used by freelance writers.
Download here
Rafal Reyzer
Hey there, welcome to my blog! I'm a full-time blogger, educator, digital marketer, freelance writer, editor and content manager with 10+ years of experience. I started RafalReyzer.com to provide you with great tools and strategies you can use to achieve freedom from 9 to 5 through online creativity. My site is a one-stop-shop for freelance writers, bloggers, publishers, content enthusiasts who want to be independent, earn more money and create beautiful things. Feel free to
learn more about me here.