In this article, we will be discussing the leading legal publishers in the United States, Canada, the United Kingdom, mainland Europe, and Australia.
These companies have been serving legal professionals for many years and some even accept book proposals from prospective authors. Whether you are an author in the legal field, a law student, or a practitioner, this overview will be very helpful. Along with this article, consider diving into my vast directory of publishing companies.
Here's a list of the most notable companies in legal publishing: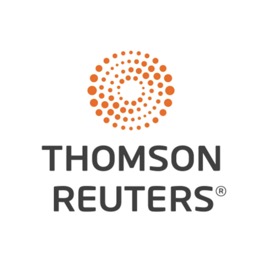 Thomson Reuters is a leading publisher of trusted content dedicated to elevating how professionals and institutions operate in today's business and legal landscape. The Thomson Corporation delivers industry-specific expertise across various sectors, including tax, legal, news, and corporate arenas, automating routine tasks and providing deep insights to facilitate informed decision-making. Their vast range of products and services is geared towards modernizing societal pillars, from digitalizing the legal sector to bolstering the free press. For individuals and entities seeking to collaborate, the company offers a comprehensive platform to submit product proposals, championing contributions that cater to the evolving needs of legal, regulatory, and business information markets. Submission guidelines.
LexisNexis, a division of RELX, is a giant in the data and analytics realm, boasting a global footprint across 150 countries and harnessing the power of over 1,800 technologists worldwide. With a commitment to advancing the rule of law, the company has cultivated an expansive database encompassing 2.5 petabytes of content, equivalent to 150 times the volume of Wikipedia, and inclusive of 144 billion legal and news documents, alongside a vast reserve of specialized content such as court dockets, patent documents, and a 45-year-old archive of business data. This data-driven powerhouse propels decision-making tools enriched by machine learning and AI and champions knowledge dissemination through its Practical Guidance platform, inviting legal professionals to share insights on contemporary practice area trends and issues. Submission guidelines.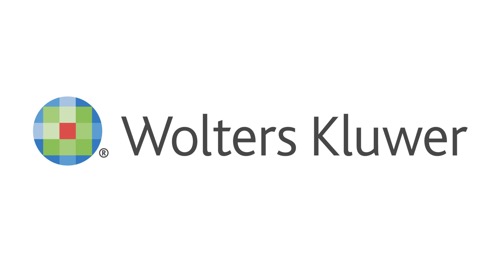 Wolters Kluwer is a global powerhouse in professional information, software solutions, and services, catering to a diverse clientele including clinicians, accountants, lawyers, and professionals in tax, finance, audit, risk, and regulatory fields. Boasting a history spanning over 185 years, the company reported impressive 2022 revenues of €5.5 billion, while serving customers across more than 180 countries and employing about 20,000 dedicated individuals worldwide. At its core, Wolters Kluwer is dedicated to empowering professionals with cutting-edge digital solutions that seamlessly blend deep domain expertise with advanced technology, enabling them to make informed decisions, streamline operations, and attain successful outcomes. For prospective authors, the company fosters a collaborative publication experience, offering comprehensive guidelines and a detailed house style guide to ensure consistency and excellence in submissions. Submission guidelines.

Oxford University Press (OUP) is deeply rooted in the early days of printing, with its first book printed in 1478. The University's formal right to print books was recognized in 1586, and delegates were appointed in 1633 to oversee the process, laying the foundation for OUP's current structure. The University solidified its right to print the King James Authorized Version of the Bible published in the 17th century, which greatly influenced OUP's publishing trajectory. Expanding globally, OUP opened its first overseas office in New York in 1896 and now boasts offices in 50 countries, proudly standing as the world's largest university press that specializes in legislation, among other topics. For those interested in collaborating, OUP offers a structured proposal submission process, detailing specific guidelines to ensure potential authors provide comprehensive information about their proposed works. Submission guidelines.

Cambridge University Press & Assessment, an integral part of the University of Cambridge, is known for its excellence in standardized tests, education, research, and academic publishing. Upholding the University's mission of advancing education, learning, and research at unparalleled standards, the Press leverages deep-rooted expertise in academic publishing, international education, and English language learning. It strives to enable individuals globally to achieve their potential, addressing crucial challenges like climate change and laying a legal groundwork for fostering sustainability. Beyond its vast academic offerings, from 1.6 million journal articles to 46,000 ebooks, it stands as the world's oldest Bible publisher. Submission guidelines.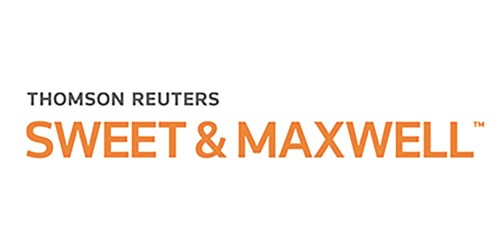 With a rich legacy spanning over two centuries, Sweet & Maxwell is a symbol of expertise in legal publishing, offering an extensive array of resources ranging from books and journals to online platforms such as Westlaw UK and Practical Law. Housing an impressive print catalog that boasts world-renowned titles like The White Book and Archbold, the brand extends its reach to regions like Asia-Pacific and Ireland, solidifying its global presence. As an integral part of the Legal Division of Thomson Reuters, the company remains synonymous with quality, excellence, and authority, guiding authors through its publishing process and ensuring works resonate on an international scale. Submission guidelines.

Situated in St. Paul, MN, West Academic is among the top U.S. legal publishers, combining a century-long tradition with contemporary innovation. Renowned for their casebooks, treatises, and study aids available in both print and digital formats, they are dedicated to democratizing legal knowledge. Operating under three eminent imprints – West Academic Publishing, Foundation Press, and Gilbert – the company boasts a catalog authored by distinguished legal scholars, catering to law students, professionals, attorneys, and general readers alike. With its roots dating back to the launch of the American Casebook Series in 1908, West Academic's journey has been marked by acquisitions, collaborations, and a strong commitment to quality legal content. Submission guidelines.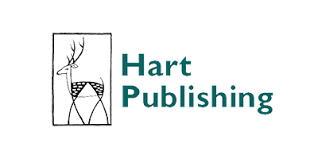 Established in 1996, Hart Publishing is the UK's premier independent academic law publisher, distinguished for its commitment to producing top-tier legal scholarship. With a catalog of over 750 titles that encompass journals, textbooks, monographs, law books, and practitioner works, Hart offers a comprehensive and international array of legal subjects. From commercial law to criminology, and constitutional law to copyrights, their diverse range is celebrated globally. Recognized for their contribution to legal academia, Hart was honored as the 'Academic & Professional Publisher of the Year 2009' by the Independent Publishers Guild. Submission guidelines.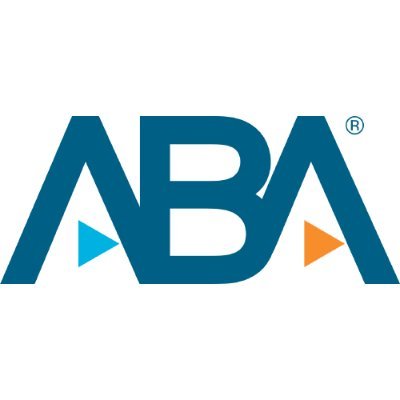 ABA Publishing, under the American Bar Association, delivers top-tier legal resources crafted by professionals for professionals. Well known for its collection from over 35 specialized entities, it's a great resource for lawyers seeking insights ranging from broad legal practices to specific sub-disciplines. Apart from offering valuable resources like "The New Science of Trial Advocacy" and "The Bankruptcy Claims Handbook, Second Edition," ABA Publishing extends opportunities for aspiring legal publishers and authors, cementing their professional reputation in the legal community. Their emphasis on quality and relevancy ensures that every legal practitioner has access to the latest and most trustworthy materials in the field. Submission guidelines.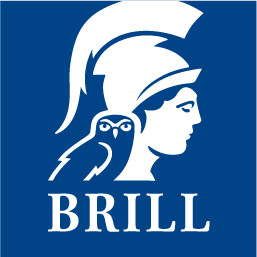 Established in 1683, Brill is a long-standing publishing house headquartered in the Netherlands with a global presence, including branches in Germany, Austria, the USA, and Asia. With a focus on Humanities, International Law, and select Scientific areas, Brill annually releases over 2,000 books and electronic references, housing them in their E-Book Collection. They publish nearly 600 journal titles, with 42 being fully Open Access. Moreover, Brill is recognized for its primary source materials and publishes iconic works, such as the Encyclopedia of Islam and The Hague Academy Collected Courses. In collaboration with institutions like The Hague Academy of International Law, Brill reinforces its commitment to academic excellence and international discourse. Submission guidelines.

Larcier-Intersentia, with roots spanning over 175 years, represents a conglomerate of esteemed legal and fiscal publishing brands in Belgium and Luxembourg: Larcier, Bruylant, Intersentia, and Indicator. Born from the merger of these prestigious entities, the company specializes in delivering timely and relevant legal information and optimizing professional workflows to match the evolving needs of clients in an increasingly complex regulatory landscape. Committed to the legal system and unveiling the opportunities behind intricate rules and requirements, the company proudly supports law professionals across Belgian, Luxembourgish, and French markets, transforming challenges into prospects with their forward-thinking motto: "There is power in the future." Submission guidelines.

Sage Publishing is a global purveyor of high-quality research and scholarship, and authors are encouraged to submit works that align with the company's commitment to academic integrity. Before submission, authors should ensure that their manuscript's title, keywords, and abstract are optimized for online discoverability. Each Sage journal has its unique submission guidelines, and authors must adhere to ethical standards, including those set by the Committee on Publication Ethics (COPE). Sage takes a stringent stance against plagiarism and ensures the protection of copyrights. Furthermore, authors can choose between various publishing agreements, including open-access options. Submission guidelines.

Stanford University Press (SUP) traces its origins to Bloomington, Indiana, in 1891, when Leland and Jane Stanford discussed the foundation of their new university with David Starr Jordan. Established with the intent to publish scholarly works from the institution's faculty and students, the press has grown significantly over the decades. Early publications encompassed a diverse range of topics, including geology, mechanics, and fisheries. The 20th century saw the Press consolidating its reputation for quality publishing, influenced heavily by Bay Area typographical traditions and expanding its publishing program into other disciplines, including law. Submission guidelines.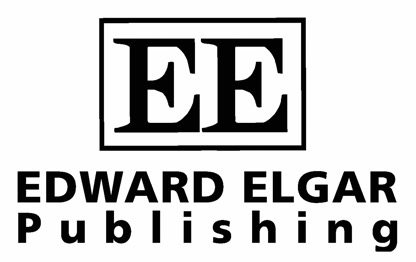 Edward Elgar Publishing is a leading independent academic and professional publisher, specializing in the social sciences and legal domains. Founded by Edward and Sandy Elgar, the company remains a family-owned business, emphasizing its vision to dominate in law and business publishing. Upholding values like independence, author-centric approach, and global orientation, the publisher releases 600 titles annually, boasting over 10,000 titles in its repertoire. Their global reach is evident in their sales across Europe, North America, Asia Pacific, the Middle East, Latin America, and select African nations. Submission guidelines.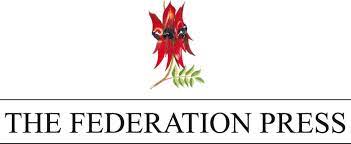 The Federation Press, founded in 1987 by Christopher Holt, Diane Young, and Kathryn Fitzhenry, is a proudly independent Australian publisher based in Sydney, emphasizing education, analysis, and debate in the legal domain. With over 400 titles in print and up to 30 new publications annually, the press merges the depth and expertise of larger publishing entities with the quality, flexibility, and dedication of a smaller outfit. Prioritizing in-house editorial processes, the company fosters close author-editor relationships and champions both established and emerging academic talent, evidenced by initiatives like The Holt Prize. Their commitment to enriching Australian legal literature is underscored by endorsements from renowned legal professionals and academics. Submission guidelines.

Emond Publishing, established by Professor Paul Emond and Ann Montgomery, began as an initiative to provide Canadian students with quality legal resources in 1978. Over the past four decades, the Toronto-based independent publisher has grown significantly, catering not only to the academic sector but also to professional legal communities across Canada. With accolades from recognized publications and prestigious industry awards, Emond emphasizes its Canadian roots and commitment to producing top-tier legal content, ranging from textbooks to professional handbooks. Their transparent proposal process encourages potential authors to contribute fresh content. Submission guidelines.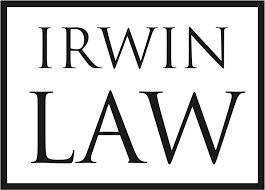 Founded in 1996, Irwin Law Inc. stands out in the Canadian legal publishing landscape by emphasizing affordability, accessibility, and top-tier quality in their books. Renowned for its modern and engaging approach, the company doesn't sacrifice clarity or design, making its publications ideal for both students and professionals. Their journey from affiliation with Stoddart Publishing to acquisition by Quicklaw, and eventual ownership under founding publisher Jeffrey Miller, underscores their adaptability and commitment to innovation. In 2019, they introduced Delve Books, diving deep into influential law cases that have impacted Canadian culture. Additionally, they represent the aforementioned Federation Press, a notable Australian legal publisher, in North America. Submission guidelines.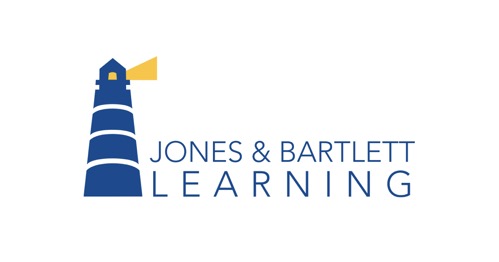 For over three decades, Jones & Bartlett Learning has been a global leader in providing top-tier instructional, assessment, and learning-performance management tools for secondary, post-secondary, and professional sectors. Combining technology with authoritative content from industry experts, they deliver comprehensive solutions that enhance teaching across various fields like nursing, public health, law, and computer science. Beyond traditional publishing, JBL invites potential authors and publishers to collaborate on next-generation educational content and tools, promising personalized support, unparalleled content development expertise, and effective marketing strategies, setting them apart from larger competitors. Submission guidelines.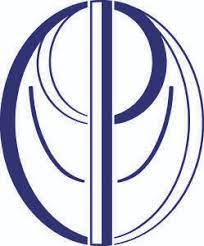 Captus Press Inc., established in the early 1980s, is a prominent Canadian publisher known for textbooks, scholarly works, and online course resources tailored for post-secondary education and professionals. They have successfully expanded their repertoire from traditional textbook publishing to pioneering online course development, boasting over 100 educational websites crafted for diverse learners. Through state-of-the-art tools, Captus manages both print and online content while providing comprehensive technical and administrative support for online learning. They also invite scholarly submissions, emphasizing resources for higher education and professionals. Submission guidelines.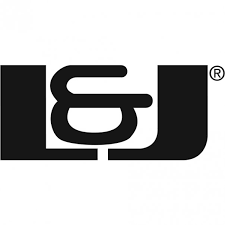 Lawyers & Judges Publishing Company, founded in 1963 and located in Tucson, Arizona, is dedicated to producing high-quality resources across various forensic fields. Over the years, they have expanded their offerings from traditional publications like booklets, books, and reference works to encompass digital media, including eBooks, CDs, software packages, and continuing legal education (CLE) training materials and education conferences. They also welcome submissions from professionals looking to share their expertise in collaboration with the company. Submission guidelines.

Carolina Academic Press is a well-established law publisher with over four decades of experience. They are notably recognized for their publication of Richard C. Wydick's widely acclaimed reference, "Plain English for Lawyers," now in its Sixth Edition co-authored by Amy Sloan. With an extensive list of over 3,000 unique titles authored by experts in their respective fields, the Press is dedicated to prioritizing their service and author satisfaction. They continually seek production efficiencies, engage with their core consumers, produce high-quality products, and provide attentive support to individual authors. Submission guidelines.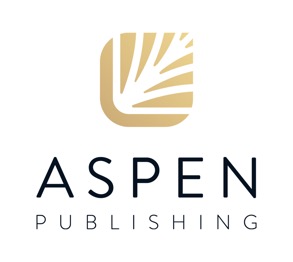 Aspen Publishing is a renowned provider of educational content and digital learning solutions, catering primarily to law schools in the U.S. and globally. Their extensive offerings for law school courses include authoritative textbooks authored by distinguished writers and innovative products like Connected eBooks, Connected Quizzing, and PracticePerfect, designed to enhance legal education. Their Online Study Aid Library and Digital Bookshelf further empower law schools to provide comprehensive resources to students. The company also encourages authors, seeking talent for law school publications and undergraduate textbooks in various law-related fields, fostering educational excellence. Submission guidelines.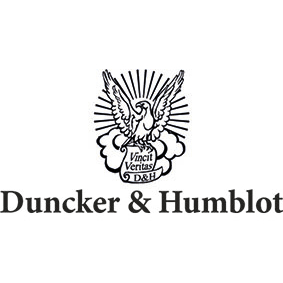 Duncker & Humblot, founded in 1798, is a prominent German academic publishing house with a rich history. Initially known for journals like "Athenäum," it quickly turned its focus to scholarly publishing, especially in philosophy and history. Notable early authors included Goethe and E.T.A. Hoffmann, but the firm's commitment to academic publishing remained strong, highlighted by its complete edition of Hegel's works and collaboration with Leopold v. Ranke. The company expanded into economics, law, and social sciences in the late 19th century. Today, it continues to excel in the practice of publishing theses, monographs, journals, and educational literature across multiple fields, available in both print and electronic formats, upholding its tradition of publishing expertise for over two centuries. Submission guidelines.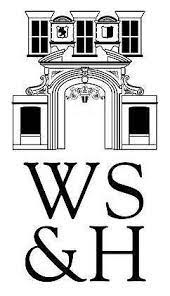 Wildy, Simmonds & Hill is a renowned legal publisher with a history dating back to the early 19th century. The company's commitment to legal literature is reflected in its extensive catalog, covering diverse subjects such as wills & probate, criminal law, legal skills, and property law. As they continue to expand their publishing list, prospective legal authors are encouraged to explore opportunities with this esteemed publisher. Submission guidelines (N/A).
Conclusion
I hope that by perusing this list, you were able to find legal publishers that accept book proposals in your country. As you can see, there's a multitude of legal materials available for anyone who wants to learn about local laws or get deeper into law books to complete law school courses. With so many subject areas and laws at hand, you could spend a lifetime collecting new knowledge. But perhaps it's time to contribute your high-quality content to the legal discussion. Next up, you may want to explore a guide on publishing companies in Oregon.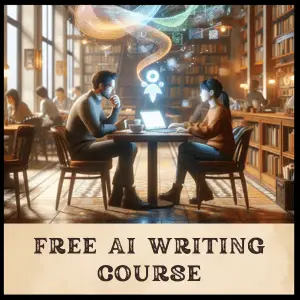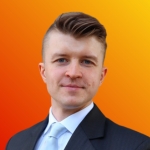 Rafal Reyzer
Hey there, welcome to my blog! I'm a full-time blogger, educator, digital marketer, freelance writer, editor, and content manager with 10+ years of experience. I started RafalReyzer.com to provide you with great tools and strategies you can use to become a proficient writer and achieve freedom through online creativity. My site is a one-stop shop for freelance writers, bloggers, publishers, and content enthusiasts who want to be independent, earn more money, and create beautiful things. Dive into my journey here, and don't miss out on my free 60-minute AI writing online course.