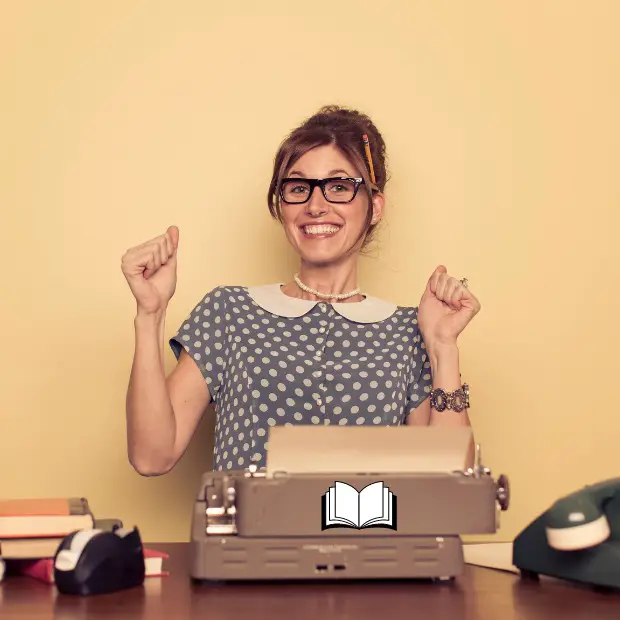 Looking for the perfect book publisher as a first-time author should not be a difficult task. Whether you write poetry, novels, plays, memoirs, or academic literature, finding the right publisher is crucial for your success.
The publisher you choose should be a perfect fit to boost your book's chances of succeeding in terms of sales and critical acclaim. With a lot of publishing houses, each with its own unique focus and submission guidelines, it's essential to find one that aligns with your vision and writing style. To help you in this endeavor, we've curated a list of exceptional book publishers renowned for their support and commitment to nurturing new literary voices.
Here are the top book publishers for first-time authors: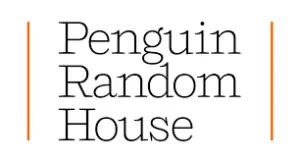 PenguinRandom House is an illustrious multinational publishing company in New York City, the Mecca of book publishing. Boasting a rich and storied legacy, this establishment has ascended to a position of prominence as one of the largest and most influential global publishing houses. Penguin Random House has an expansive portfolio showcasing an array of literary genres and artistic expressions. Their offerings embrace both fiction and non-fiction, in categories like children's books, cookbooks, literary fiction, mystery, science fiction, fantasy, romance, history, self-help, biography, nonfiction, and more. Submission guidelines.

HarperCollins is another one of the so-called "Big 5 in Publishing", which also includes PenguinRandom House, Simon & Schuster, Hachette Book Group, and Macmillan. It was established in 1817 and headquartered in New York City, NY.  The company operates in 17 countries and publishes books in 16 different languages. HarperCollins publishes science fiction, non-fiction, children's books, psychological thrillers, young adult novels, reference materials, and many other genres. Its diverse catalog encompasses classic and contemporary works, as well as bestsellers in various genres. Many authors under their wings won numerous prestigious awards including the Nobel Prize, the Pulitzer Prize, the National Book Award, the Newbery and Caldecott Medals, and the Booker Prize. Submission guidelines.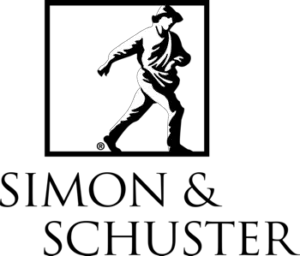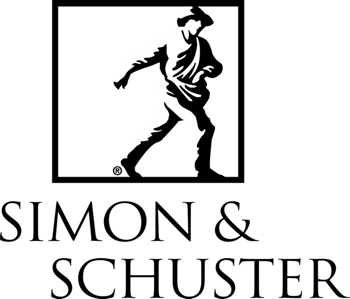 Simon & Schuster is a prominent American publishing company with a rich history that spans over a century. Founded in 1924 by Richard L. Simon and M. Lincoln Schuster, the company is devoted to presenting a diverse array of literary creations that enlighten, captivate, and uplift individuals spanning various age groups. The company aims to publish literature that encompasses a multitude of viewpoints, sparking the flame of curiosity and intellectual inquiry within readers. Simon & Schuster books are frequent winners and finalists for some of the world's most prestigious awards including, Frederick Douglass by David Blight (Pulitzer Prize in History), Fathoms by Rebecca Giggs (Andrew Carnegie Medal for Nonfiction) and so much more. Submission guidelines.

Hachette Book Group, often referred to simply as HBG, is one of the most internationally-recognized publishing houses. With an extensive catalog, the company offers a wide array of literary works that cater to various interests, genres, and readers of all ages. It includes romance novels, non-fiction, fantasy, self-help books, travel, children's, teen and young adult books, and many others. As a leading publisher, HBG values diverse voices at every level, fostering inclusion and collaboration. Their commitment extends to the narratives they publish, ensuring a welcoming environment for all and books that resonate with readers from all walks of life. Check out the attached links to the publishing company's websites and submission guidelines. Submission guidelines.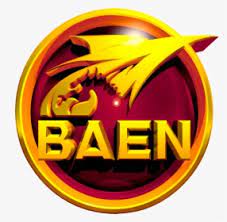 Baen Books is a specialist in science fiction and fantasy genres. It has gained recognition for its distinctive approach to publishing and its strong connection with the genre's fan community. Founded in 1983 by Jim Baen, the company has cultivated a unique reputation in the aforementioned literary genres. Baen Books is headquartered in Wake Forest, North Carolina, and it has established itself as a publisher that values direct engagement with readers and authors. They have been an early adopter of digital publishing and e-books, making their titles available in digital formats ahead of many other publishers. Submission guidelines.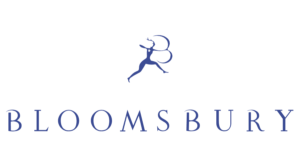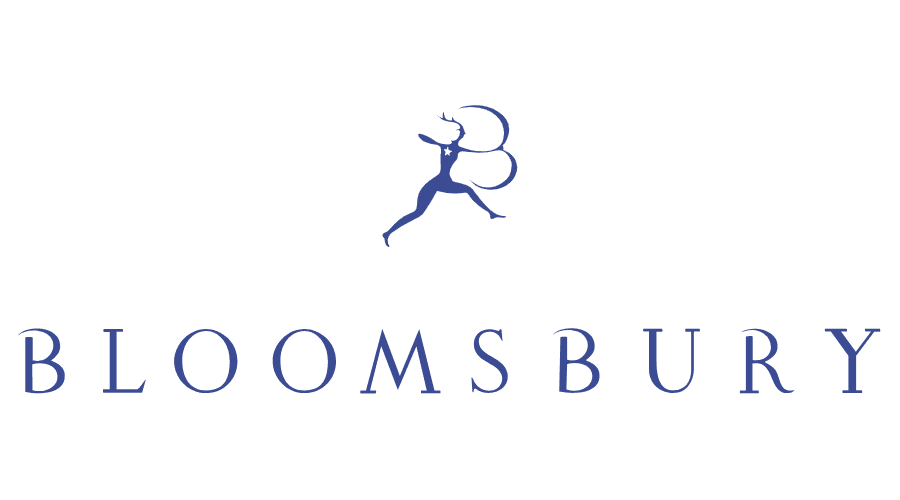 Bloomsbury Publishing is a distinguished book publisher in the UK, renowned for its extensive contributions to the world of books. The company also has a U.S. headquarters and it steadfastly nurtures literature across diverse genres, fostering a rich tapestry of storytelling that resonates globally. From literary fiction to academic works, the company's dedication to quality and innovation has propelled it to the forefront of the publishing realm. It achieved international recognition with the groundbreaking release of the "Harry Potter" series by J.K. Rowling in the UK. Bloomsbury remains an influential cornerstone of the publishing landscape. Submission guidelines.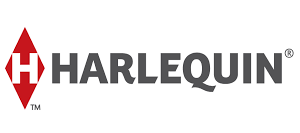 Harlequin is a well-known and influential Canadian book publisher specializing in romance fiction. Founded in 1949 in Winnipeg, Manitoba, the company has played a significant role in shaping the romance genre and has become synonymous with titillating and heart-warming novels for readers around the world. They offer readers a broad range of great reads in many genres, from general and women's fiction to young adult fiction, fantasy novels, narrative nonfiction, and more. The company's novels often follow themes of love, passion, and relationships, and are known for their emotional and escapist storytelling. Submission guidelines.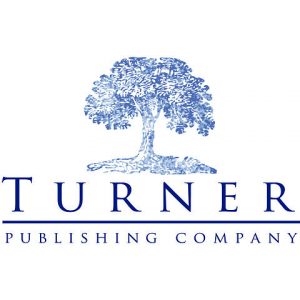 Turner Publishing Company has repeatedly earned spots on Publishers Weekly's Fastest Growing Publishers List. Operating since 1984 in Nashville, TN, the company publishes books in a diverse catalog of over 5,000 titles spanning fiction and nonfiction titles, women's, business, young adult, and more. This traditional publishing company has a history of working with both first-time authors and established writers to bring their stories to readers. The company's catalog spans various topics and themes, reflecting its dedication to offering diverse voices and perspectives. It includes works in horror, historical fiction, fantasy, science fiction, children's books, women's fiction, graphic novels, and a lot more. Submission guidelines.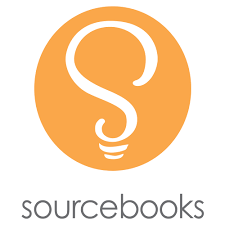 Sourcebooks is an innovative publishing company in Illinois, USA, that has left a lasting impact on the literary world. Founded in 1987, the company has distinguished itself by embracing creativity, versatility, and a commitment to bringing diverse stories to readers. They accommodate both established and first-time authors with highly promising manuscripts. They publish fiction, non-fiction, romance, children's books, literary novels, and a wide spectrum of other genres. Their dedication to pushing boundaries and exploring new literary horizons has earned them recognition as a forward-thinking player in the publishing industry. Submission guidelines.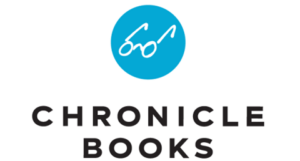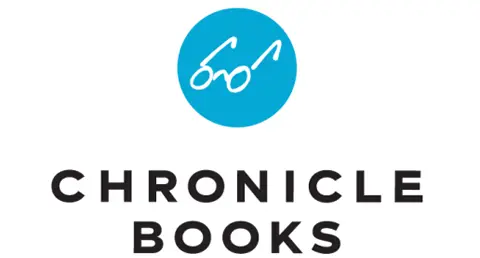 Chronicle Books, a large independent publisher based in San Francisco, CA, has embraced creativity and finds magic in books. They ignite intellectual passions and collaborate with diverse artists, writers, and organizations. The company's commitment to inclusivity extends to its company culture, respecting and celebrating diverse perspectives. Every Chronicle book published is carefully created to embody its distinct touch, considering the design's harmony with content, tactile experience, and cherished uniqueness. Their philosophy extends across every literary journal produced,  as well as in picture books, games, ebooks, non-picture books, and inventive projects alike. Submission guidelines.

Persea Books is an independent traditional publishing company in New York City, known for its commitment to producing works of literary and artistic value. Founded in 1975 by Michael Braziller, Persea Books has become recognized for its focus on publishing diverse voices and thought-provoking works. They have an extensive catalog that includes poetry, fiction, creative nonfiction, fantasy books, essays, and more. From Anzia Yezierska to Christine de Pizan, Oscar Hijuelos to Carl Friedman, their authors span cultures, contemporary issues, and personal experiences. The work they publish receives a good distribution, particularly in academic circles. Submission guidelines.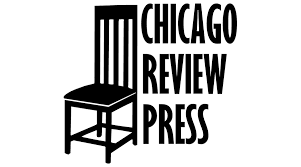 Chicago Review Press is a dynamic book publisher that actively shapes cultural conversations through diverse and thought-provoking publications. The press prides itself on championing underrepresented voices and communities in publishing a wide spectrum of books with varying subjects, genres, and perspectives. Chicago Review Press' catalog includes works of history, biography, memoir, and more, each contributing to a comprehensive understanding of our world. They also publish books for children but not picture books. They represent stories with a lasting impact that deserves a larger audience. Submission guidelines.

Graywolf Press is an innovative independent book publisher in Minnesota, USA, that has made a substantial impact on contemporary literature. Established in 1974, the press is celebrated for its commitment to fostering diverse voices and producing works of literary significance that resonate deeply with readers. Graywolf Press is also a nonprofit literary publisher, producing poetry, adult fiction, and nonfiction books. The press has played a pivotal role in introducing fresh and groundbreaking voices to the literary scene, contributing to the ongoing evolution of the written word. Submission guidelines.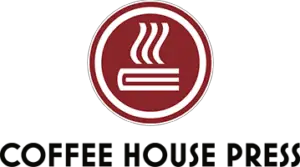 Coffee House Press is a notable independent publisher in the Twin Cities, MN, that has carved a unique space in the literary world. Since its inception, Coffee House Press has been committed to producing innovative and thought-provoking literature that challenges conventions and amplifies diverse voices. Coffee House Press publishes literary fiction and nonfiction, poetry, and translation. They are one of the few established publishers that accept full-length manuscripts from authors. They do not, however, accept submissions of anthologies, graphic novels, or books for children or young adults. Submission guidelines.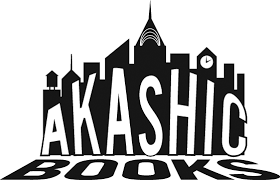 Akashic Books stands as an innovative independent publisher that showcases diverse voices, earning them recognition for unconventional and boundary-pushing publications in the process. Established in 1997 by Johnny Temple, the company has played a pivotal role in introducing readers to unique narratives that often challenge traditional storytelling norms. With a focus on fiction, non-fiction, and crime fiction in particular, Akashic Books has demonstrated a willingness to explore complex themes and shed light on perspectives that might otherwise remain overlooked. They also explore diverse interests such as music, arts, popular culture, LGBTQ+, sports, and many others. Submission guidelines.

Melville House is an independent publisher founded in 2001 with a commitment to publish titles that matter and spark conversations. Named after Herman Melville, the author of "Moby-Dick," the company channels his spirit of exploration and intellectual curiosity. They have headquarters in Brooklyn, NY, and London, UK. Melville House is known for its diverse and thought-provoking catalog which includes literary fiction, political and activist nonfiction, cookbooks and books on food, and a classics line called The Art of the Novella. The company has published two Nobel Prize winners; Imre Kertész and Heinrich Böll and numerous New York Times bestsellers. Submission guidelines.

Europa Editions is a notable independent publishing house that has made a name for itself by bringing diverse and thought-provoking literature to readers around the world. Founded in 2005 by Sandro Ferri and Sandra Ozzola Ferri, Europa Editions focuses on translating and publishing contemporary fiction from a wide range of international authors. Their commitment to promoting cultural exchange is evident in their selection of novels that offer unique perspectives and delve into the complexities of human experiences. From heartwarming tales of friendship to introspective explorations of identity, Europa Editions curates a collection that reflects the rich tapestry of global storytelling. Submission guidelines.

Tin House is a well-regarded literary publisher in Portland, Oregon, USA, that has been a driving force in championing exceptional writing and creative expression. Established in 1999, Tin House magazine enjoyed a 20-year print run, bridging the gap between an eclectic literary journal and a glossy magazine. This unique blend allowed the magazine to showcase established and emerging authors alike, leaving an indelible mark on the American literary landscape. The publisher specializes in award-winning literary fiction, nonfiction, and poetry. Complementing its publications, the organization hosts workshops, seminars, and a successful podcast, all aimed at nurturing dynamic and original writing. Submission guidelines.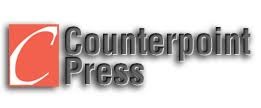 Founded in 2007, Counterpoint Press has been championing author-driven works since then, emphasizing innovative and literary voices. In their extensive range of genres, they publish literary fiction, nonfiction, poetry, graphic novels, and anthologies, all centered on topics like current affairs, politics, music, history, memoir, religion, and philosophy. This Berkeley, California-based book publisher, is committed to elevating fresh perspectives and narratives. They serve as a platform for authors who are unafraid to delve into complex themes, encouraging readers to engage deeply with their surroundings and contemplate the human condition. They do not directly accept unsolicited submissions without a literary agent. Submission guidelines.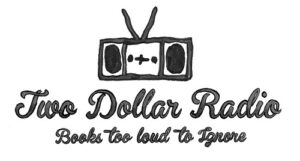 Established in 2005 by Eric Obenauf and Eliza Wood-Obenauf, Two Dollar Radio is a family-owned publishing company driven by a mission to revitalize the cultural and artistic essence of publishing. This purpose is realized through publishing books that showcase both individual and collective significance. Each book contributes to a resounding narrative progression that demands attention. This independent publishing company in Columbus, Ohio made its mark by championing compelling stories of literary merit. With a dedication to amplifying distinctive voices, the company's offerings, both in books and indie films, resonate with a resounding impact that cannot be ignored. Submission guidelines.

Black & White Publishing was founded in 1999 by Campbell Brown and Alison McBride and is now one of the largest Scottish publishers. They currently have over 200 books in print. They offer books published by some of the most talented writers in Scotland, the UK, and beyond, which include Andrew Cotter, Estelle Maskame, Coinneach MacLeod, and Peter Sawkins. They have excellent distributors and are starting to break into the eBook genre. They publish general non-fiction, biography, sports, and humor, as well as selected fiction, young adult, and children's books. Submission guidelines.

Epicenter Press is a regional publishing house in Alaska, USA founded in 1988 in the city of Fairbanks. It focuses on literary works that highlight the people, history, and landscapes of Alaska and the Pacific Northwest. The press has established itself as a crucial platform for narratives from this unique region. Epicenter Press has been dedicated to sharing stories that resonate with the spirit of the region. Through a range of genres including historical fiction, non-fiction, memoirs, regional guides, adventure, aviation, true crime, and more, they offer insights into Native American culture, women's stories, and the unique aspects of the region. Submission guidelines.

Lulu is one of the best self-publishing companies that empowers authors to bring their creative visions to life. Founded in 2002 by Bob Young with its online bookstore, Lulu offers a comprehensive platform that empowers individuals to bring their creative projects to life without the need for traditional publishing arrangements. Lulu allows authors to upload their manuscripts and transform them into professionally formatted ebooks or print-on-demand paperbacks. The platform offers a range of formatting and customization options, enabling authors to create visually appealing books with customizable covers and layouts. Submission guidelines.


IngramSpark is a renowned self-publishing platform and service provided by Ingram Content Group, a prominent player in the global publishing scene. Established to empower authors and self-publishers, the company offers a comprehensive suite of tools and resources to assist in the creation, distribution, and marketing of print and digital books. The platform allows authors to upload their manuscripts and access design elements, enabling them to create professional-quality print books and ebooks. IngramSpark provides a range of formatting and customization options, including cover design, book sales, interior layout, and selection of various book sizes and formats. Submission guidelines.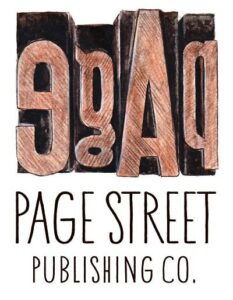 Page Street Publishing is an independent publishing company in Massachusetts, USA, that specializes in producing a diverse range of high-quality books across various genres. Founded in 2012, the company has made a name for itself in producing visually appealing and content-rich titles that cater to readers with varied interests. Page Street Publishing focuses on a wide array of topics, including cooking, lifestyle, crafts, home improvement, health, wellness, photography, and self-help. It is renowned for its beautifully designed books that often feature vibrant imagery, step-by-step instructions, and informative content, making them not only informative but also eye-pleasing. Submission guidelines.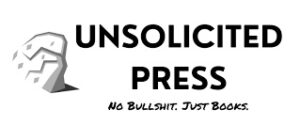 Unsolicited Press is a dynamic and contemporary publishing venture that embraces the spirit of discovery and literary exploration. Established with a passion for bringing fresh and unfiltered voices to the forefront, the company actively seeks out manuscripts from both emerging and mid-career authors. As their name suggests, they welcome submissions that challenge conventions and offer unique perspectives, creating a platform for narratives that might not fit the traditional publishing mold. With a focus on fiction, non-fiction, and poetry, Unsolicited Press captures the essence of the modern literary landscape, celebrating the diversity of human experiences and ideas. Submission guidelines.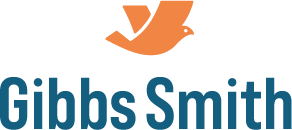 Gibbs Smith is a prominent publisher that produces high-quality books on a wide variety of subjects such as literary fiction, lifestyle, design, art, and history. Established in 1969 by Gibbs M. Smith, the company has become recognized for its commitment to preserving and sharing cultural and creative narratives. This Layton, Utah-based company also publishes titles in the realms of board books, architecture, interior design, children's picture books, gift books, cookbooks, gardening guides, and regional history. The company's catalog reflects its dedication to capturing the essence of these topics and presenting them in visually appealing and informative ways. Submission guidelines.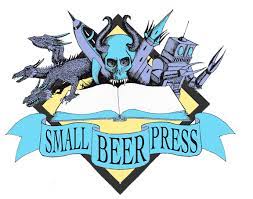 Small Beer Press is an independent publishing house renowned for its dedication to publishing unique and literary works across various genres. Founded by Kelly Link and Gavin J. Grant in 2000, the company quickly established itself as a distinctive voice in the literary landscape. Based in Easthampton, Massachusetts, USA, Small Beer Press produces books that challenge conventional norms, showcase innovative storytelling, and explore a wide array of themes and styles. The company's catalog includes works of fiction, poetry, short stories, and even non-traditional formats that push the boundaries of traditional publishing. Submission guidelines.

Skyhorse Publishing is an independent publishing company based in New York City, USA. Founded in 2006 by Tony Lyons, the company has rapidly gained recognition for its diverse catalog of books spanning a wide range of genres and topics. It includes history, politics, lifestyle, sports, self-help, nature, country living, reference, travel, humor, health, art, and business. Skyhorse also publishes books in philosophy, religion, current events, politics, investigative reports, science fiction, commercial women's fiction, fantasy, and young adult and children's nonfiction. Many of their published works challenge conventional perspectives, explore innovative ideas, and promote critical thinking. Submission guidelines.

She Writes Press is a hybrid publishing platform and community that specifically caters to women authors. Founded in 2012 by Brooke Warner and Kamy Wicoff, the press aims to empower and amplify the voices of women in the literary world by offering a supportive and collaborative environment. Based in Berkeley, California, She Writes Press provides a unique publishing model that combines aspects of traditional publishing with the self-publishing process. Authors who partner with She Writes Press maintain more creative control over their works compared to traditional publishers, while also benefiting from professional editorial and production services that ensure high-quality final products. Submission guidelines.
Final Thoughts
Amidst our spotlight on the best book publishers for first-time authors, remember that this list is just the beginning. Other publishing companies also offer potential avenues. Publishing success requires meticulous research, diligence in conforming with submission guidelines, and unwavering persistence. Celebrate your individuality as you tread the path toward a coveted book deal. Your unique perspective, coupled with the right publisher, can culminate in a remarkable literary journey that leaves an indelible mark.
Rafal Reyzer
Hey there, welcome to my blog! I'm a full-time blogger, educator, digital marketer, freelance writer, editor and content manager with 10+ years of experience. I started RafalReyzer.com to provide you with great tools and strategies you can use to achieve freedom from 9 to 5 through online creativity. My site is a one-stop-shop for freelance writers, bloggers, publishers, content enthusiasts who want to be independent, earn more money and create beautiful things. Feel free to
learn more about me here.