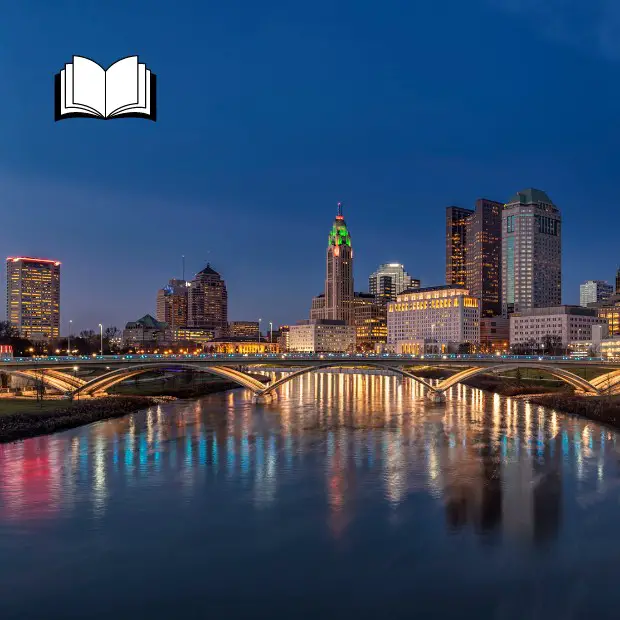 Columbus, Ohio is home to many renowned book publishers, but it also boasts fascinating connections to literature.
For instance, Columbus proudly claims R.L. Stine, the famed author of the "Goosebumps" novel series, as one of its own. Additionally, the city holds the distinction of being the birthplace of the nation's first-ever free kindergarten, established by Friedrich Wilhelm August Fröbel in 1839, marking a pioneering milestone in early childhood education. Let's explore the top publishers in the city and its immediate surroundings.
Here are the top book publishing houses in Columbus Ohio:
The Ohio State University Press is the publishing arm of the Ohio State University in Columbus, OH. It is steadfastly advancing knowledge and promoting scholarship in the humanities and social sciences. The press prides itself on its advanced publishing process disseminating the highest quality, peer-reviewed scholarly works globally, and showcasing the research and expertise in academics through its books and journals. Ohio University Press is the largest scholarly press around, but there are more American university presses in Ohio. Other notable ones include the Miami University Press, the University of Akron Press, Oberlin College Press, and the Kent State University Press, which is being run by Kent faculty scholars. Submission Guidelines.
McGraw-Hill Education is one of the largest educational publishers in the world. With six offices in the United States, including one in Columbus, Ohio, and an additional six international offices, they have a vast network to serve educators and learners worldwide. For over a century, McGraw-Hill Education has been at the forefront of creating innovative educational materials, ranging from textbooks to digital learning tools, catering to students, instructors, and institutions. They have educational products from Pre-K-12 levels to university students. Their mission revolves around empowering learners with personalized and engaging content, leveraging technology to foster better outcomes and prepare students for success in an ever-evolving world. Submission Guidelines.
Highlights International is an independent publisher of children's books and magazines. They've been in the business of providing innovative, educational, and entertaining reading materials for kids for over 70 years. The company produces a wide range of materials that aim to teach children to become more confident, creative, curious, and compassionate. It includes picture books, workbooks, and puzzle books, as well as digital apps and audio-visual products. They have several book series that are categorized by age group and cover subjects such as phonics & vocabulary, math & STEM, reading & language, and writing. Submission Guidelines.
Gatekeeper Press is a self-publishing service provider with one of the most extensive distribution networks in the industry. They provide writers with a dedicated Author Manager and offer them 100% of the ownership rights and proceeds from their work, which is a nice personal touch. The company provides a comprehensive suite of custom publishing services, from top-notch editing and proofreading services by a select group of professionals, to creating cover design and illustrations, to marketing and distribution. They can help you publish your book in paperback, hardcover, and eBook formats. Gatekeeper Press also ensures that authors will receive complimentary transferable ISBNs, giving their work the professional edge it deserves. They also offer a 100% satisfaction guarantee, wherein they will work on your project until it meets or exceed your expectation, or they will refund your investment. Submission Guidelines.
Coventry House Publishing is an independent publisher featuring fresh and interesting titles in literary fiction and creative or narrative non-fiction genres. The company is headquartered in Dublin, OH, which is a mere 20 minutes drive from Columbus. The company nurtures new talent and publishes captivating stories in print and digital formats that resonate with readers across different genres and topics. It includes Business & Economics, Education & Social Science, Political Science, Sports & Recreation, History & Academic Texts, and Entertainment & Lifestyle. Their books are carried by the biggest retailers on the planet including Amazon, Barnes & Noble, Walmart, iBooks, and several others. Submission Guidelines.
Biblio Publishing is an independent, employee-owned publisher. With roots in educational publishing dating back to the mid-1980s, Biblio has expanded to offer its publishing services to the public and educators. They emphasize modern digital creation and printing methods, offering both print and eBook formats through various online and physical retailers. Committed to environmental consciousness and community focus, Biblio provides a free starter publishing package to authors, guiding them through the publishing process with specific contact and team support, ensuring an approachable and tailored publishing experience. Submission Guidelines.
Two Dollar Radio is a family-run publishing company founded in 2005 by Eric Obenauf and Eliza Wood-Obenauf in Columbus, Ohio. With a mission to reaffirm the cultural and artistic spirit of the publishing industry, they present bold works of literary merit, earning accolades from prestigious entities like the National Book Foundation. Along with publishing, they also run a brick-and-mortar indie bookstore, a vegan cafe, a film production arm, and an annual festival called The Flyover Fest. Their dedication to innovation, creativity, and community engagement sets them apart as a unique presence in the literary landscape. Submission Guidelines.
Higher Ground Books & Media is an independent book publishing company in Springfield, OH, specializing in motivational, educational, inspirational, and transformative books. It has an imprint called Bulletproof Books, which focuses on literature about patriotism, liberty, and the indomitable American spirit. HGBM curates a collection of books that explore the Christian faith, love for God and country, personal growth, spirituality, wellness, American values and ideals, and self-improvement. Their publications encompass a range of genres, including motivational books, memoirs, spiritual guides, and Christian ministry resources. Submission Guidelines.
Ultimate Publishing House (UPH) is a renowned book publishing firm with offices in Toronto, Canada, and Columbus, Ohio, USA. Specializing in non-fiction, fiction, and ebooks, UPH offers a comprehensive publishing program tailored to CEOs, entrepreneurs, professionals, and small business owners across various industries. Their focus on branding and publishing sets them apart as one of North America's best book publishers. UPH's inclusive packages encompass a mastermind session with world-class marketers and strategists, project management, manuscript analysis, professional ghostwriting, five editing phases, distribution, marketing, publicity, media coaching, and printing. Submission Guidelines.

Anadem Publishing Inc. is an independent press committed to publishing works about medicine (optometry, emergency medicine, and family medicine), as well as law and business. They published works, which are highly respected in the medical and business communities. Submission Guidelines.
Thyrd Sun Publishing is a modern publishing house, dedicated to presenting bold works of poetry and publishing fiction. They collaborate with both established and emerging poets, providing a platform for artistic expression and literary exploration. Submission Guidelines.
Depot Square Publishing specializes in local and regional titles, focusing on themes that celebrate the culture, history, and people of Columbus, Ohio, and the surrounding areas. They actively contribute to preserving the region's heritage through their publications. Submission Guidelines.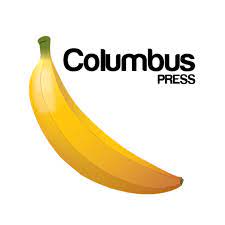 Columbus Press is a prominent publishing company that focuses on both local and national authors. They specialize in fiction, non-fiction, and poetry, with a mission to bring unique voices to the forefront. Their commitment to supporting emerging writers and producing high-quality works has earned them a loyal following. Submission guidelines.

This company is a family-run outfit founded in 2014 in Newark, OH, a mere 40-minute drive from Columbus, OH. The company thrives on the belief that self-publishers deserve transparency, excellent services, and fair pricing. Guided by strong values, they champion professional self-publication as a catalyst for authors, small presses, and the entire book industry. Their imprints are widely acclaimed in the publishing industry for their modern method, consistent quality, editorial board, financial integrity, and steadfast accountability. CPL empowers authors by providing them with all the necessary support to turn their manuscripts into published masterpieces. Submission Guidelines.
Fishtail Publishing is a passionate and multifaceted publishing house born from the childhood dreams of its founder, Erin O'Neil. Established initially in a home office, it has evolved into a professional entity that prides itself on empowering and preserving authentic voices. Open to all genres, including children's books with illustrations and graphic novels, Fishtail's offerings span from copyediting to website design, making it a one-stop shop for budding authors. Its mission goes beyond simply getting your first book to print; it's about sharing imagination in 1,000 ways, guiding authors through the nitty-gritty details of self-publishing, and ensuring that each story is developed and represented with authenticity and professionalism. Submission Guidelines.
Igniting Souls Publishing Agency is an innovative enterprise founded by Wall Street Journal and USA Today bestselling author Kary Oberbrunner. With a history that spans over 20 years, Igniting Souls has trained over 250,000 authors, entrepreneurs, and influencers through various platforms, including live events and online courses. Igniting Souls runs on well-established systems like EOS© (Entrepreneurial Operating System) and Strategic Coach®, and its core values serve as the guiding principles that attract top-tier team members. Whether you're an author, entrepreneur, or influencer, Igniting Souls is poised to help you publish your story, live your dream, and get tangible results, all while igniting souls and transforming ideas into income. Submission Guidelines.
Conclusion
Cap City is undoubtedly a hotbed for publishing, boasting a diverse array of companies that cater to various literary tastes and interests. From traditional academic publishing to innovative indie presses, these top publishing companies, continue to shape the literary landscape not only in the city but also on a national and global scale. If you are a writer interested in working with any of the publishers mentioned here, you can click on the links we provided. In case you like to widen the scope of your search, the publishing industry in the state of Ohio has a lot more to offer. There's Orange Frazer Press, Braughler Books, Kaeden Books, and many others.
Rafal Reyzer
Hey there, welcome to my blog! I'm a full-time blogger, educator, digital marketer, freelance writer, editor and content manager with 10+ years of experience. I started RafalReyzer.com to provide you with great tools and strategies you can use to achieve freedom from 9 to 5 through online creativity. My site is a one-stop-shop for freelance writers, bloggers, publishers, content enthusiasts who want to be independent, earn more money and create beautiful things. Feel free to
learn more about me here.