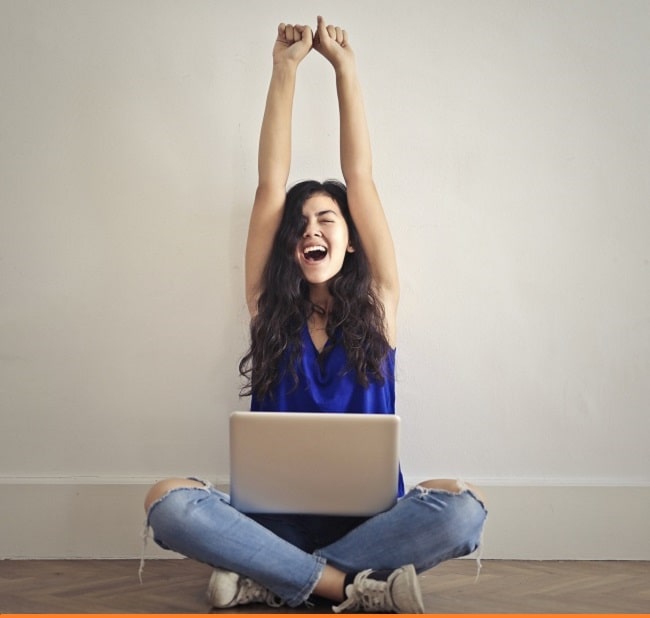 You spent days typing away, pouring your experience, knowledge, and wisdom into your manuscript – and your self-help book is (almost) finished!
You CAN become a published author and get your work into the hands of hundreds of readers. It takes time since publishing is a lengthy and intricate process, so it's better to start as soon as possible!
Your first step should be submitting your query to a few publishers – here's a list of the 10 best publishers that love self-help books!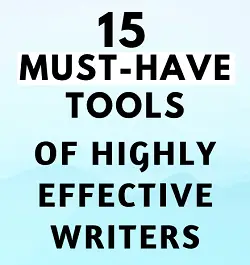 Free Resource
Download your free PDF and learn about the top tools used by freelance writers.
Get it here
List of the 10 Best Self Help Book Publishers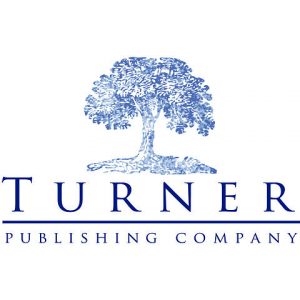 With over 5,000 titles in their repertoire, Turner Publishing is a big company with a broad array of titles.
Though they're headquartered in Nashville, TN, their books are sold worldwide – in over 55 countries.
They publish a variety of fiction and non-fiction genres. As a self-help book writer, you may submit your query for two of their imprints – Hunter House, which focuses on health, wellness, and sexuality, or to Basic Health Publications that is more narrowly focused on health and wellness.
If you want to get published with Turner, send them an email with information and your material.
Email: submissions@turnerpublishing.com
Address: 4507 Charlotte Ave, Suite 100, Nashville, Tennessee 37209
Phone: (615) 255-BOOK (2665)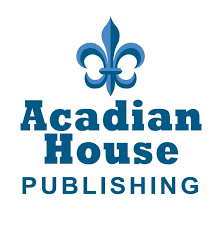 Acadian House Publishing, an independent publisher that specializes in non-fiction, operates out of Lafayette, Louisiana.
Founded in 1979, Acadian House publishes a wide range of non-fiction titles, including biographies, histories, business success stories, and motivational titles that deal with philosophy, theology, and heroism. They distribute their titles throughout the US.
To pitch your book to Acadian House, you need to send them a physical letter that summarizes your content and contains information about you as an author with biographical data and your qualifications. You may also include a brief description of your target audience.
Email (for questions, not for submissions): info@acadianhouse.com
Address: Acadian House Publishing, Editorial Department, P.O. Box 52247, Lafayette, LA 70505
Phone: (337) 235-8851, Ext. 100 or 102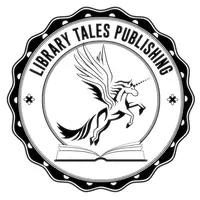 Founded in 2011, Library Tales is an independent publishing company that focuses on self-help, memoirs, and niche fiction titles.
Their authors include big names like Arje Shaw, Catherine Holmes, David Michael Slater, Frank Foster, and David Friedman. Along with publishing books physically (both paperback and hardcover), you may also get your title recorded and marketed as an audiobook.
Get in touch with Library Tales Publishing and pitch them your book idea via their online submission form.
Email (for questions): office@librarytales.com
Phone: 1-800-754-5016

Based in Omaha, Nebraska, Addicus Books was founded in 1994 and they publish primarily non-fiction.
Their main areas of interest are consumer health, self-help, psychology, business, economics, investing, and books of regional interest.
The first step to getting published with Addicus Books is sending an email query that describes the nature of your topic, your author's background, the ideal market, and the way your book will reach this audience. They request that you send a one-page email with the overview of your project, without attachments.
Email: Info@AddicusBooks.com
Address: Acquisitions Editor, Addicus Books, P.O. Box 45327, Omaha, NE 68145
Phone (toll-free): (800) 888-4741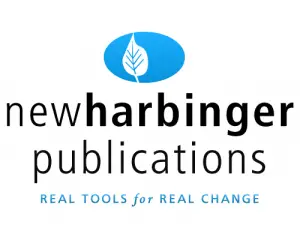 This California-based publisher is an ideal pick for anybody who writes about psychology, health, spirituality, and personal growth.
Some of the most popular self-help titles they published are Calming Your Anxious Mind, Stop Walking on Eggshells, and Buddha's Brain. They seek psychology and health self-help books that can help their readers acquire essential life skills.
New Harbinger has many imprints, so try to figure out which category your title suits best before sending your submission:
New Harbinger- self-help books and workbooks
Instant Help Books – Self-help for teens
Impact Publishers – practical psychology
Context Press for contextual behavioral psychology
Non-Duality Press – a way of experiencing life that isn't characterized by separation
Reveal Press – living consciously in our modern world
Send New Harbinger your submission via email or mail them a hard copy. Your submission should include an overview of your book and a table of contents with brief chapter descriptions, information about the audience, a list of books that are comparable to yours, two or three sample chapters, and your author background.
Email: proposals@newharbinger.com
Address: Acquisitions Department, New Harbinger Publications, 5674 Shattuck Avenue, Oakland, CA 94609
Phone: 800.748.6273

Allen & Unwin is an Australian company with an international mindset.
They have offices in Sydney, Melbourne, Auckland, and London, so you can get in touch with the ones closest to you. With 250 new titles every year, this title-rich publisher has won the title of the "Publisher of the year" eleven times since 2000. They publish both fiction and non-fiction.
Send Allen & Unwin your submission via email. They have quite a few rules regarding the format of your submission, so make sure to check them out in detail on their website.
By the way, their website contains a wonderful knowledge base that covers the ins and outs of being a writer, so make sure to check it out!
Email: fridaypitch@allenandunwin.com
Address (Sydney): Allen & Unwin, PO Box 8500, St Leonards, NSW 1590, Australia
Find their Melbourne, Auckland, and London office addresses here.
Phone: (61 2) 8425 0100

Established in 1974, Kensington is an independent publisher that operates out of New York City.
They publish over 600 books a year, which makes their array of fiction and non-fiction titles quite impressive. Kensington publishes under a few imprints, including Kensington, Zebra Books, Pinnacle Books, Lyrical Press, Dafina Books, and Citadel Press.
They request that you submit your query to one editor only via email. For self-help books, get in touch with Denise Silvestro, the executive editor for Citadel Press. In the first contact email, send your query only without attachments.
Email: DSilvestro@Kensingtonbooks.com
Address: Kensington Publishing Corp., 119 West 40th Street, New York, New York, 10018
Phone: 1-800-221-2647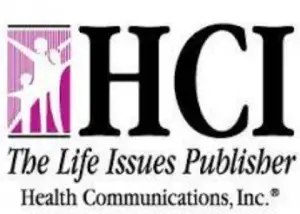 Health Communications, Inc. was founded in 1977 as a publisher of professional materials dealing with addiction recovery and treatment.
Since then, they pivoted to one of the most successful publishing companies that create titles in self-help and psychology, health and wellness, spirituality, inspiration, women's and men's issues, relationships, family, teens and children, memoirs, mind/body/spirit integration, and gift books.
You can send your submission via email or deliver a hard copy to their address. Make sure to include your author information, marketing info (with a book summary, target audience, competing titles and what sets you apart, and the ways you intend to promote the book), and a sample of your manuscript including a detailed outline, table of contents, the introduction, and two sample chapters.
Make sure that your manuscript is all original and plagiarism-free. This criterion, of course, applies to all the publishing house that appears in this list.
Email: Editorial@hcibooks.com
Address: Editorial Committee, Health Communications, Inc., 1700 NW 2nd Avenue, Boca Raton, FL 33432
Phone (toll-free): 1-800-441-5569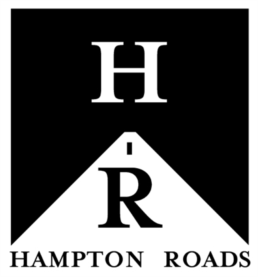 Red Wheel was founded in 1987 in Newburyport, Massachusetts. Today, they work alongside a few smaller publishing companies that also serve as separate imprints.
Because the companies from this group work semi-separately, have distinct submission procedures and publish different types of titles, I included two Red Wheel companies on this list.
First up, we have Hampton Roads Publishing that specializes in books about metaphysics, spirituality, and health.
With over published 500 titles, this is a great pick for self-help writers. Some of their best-known writers are Richard Bach, Lynn Grabhorn, and Donald Walsch.
If you want to get published by Hampton Roads, send them an email with your submission. While they prefer proposals, if your manuscript is done, don't hesitate to attach it. Include your phone number, email, and mailing address with your submission.
Email: submissions@rwwbooks.com
Address: Red Wheel/Weiser/Conari, 65 Parker Street, Suite 7, Newburyport, MA 01950
Phone: 978-465-0504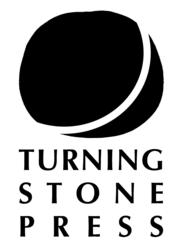 Here we have another partner of Red Wheel, called Turning Stone. If your manuscript focuses on spiritual or religious self-help, this is the publishing house to go for.
Turning Stone Press is an independent imprint that focuses on self-publishing within genres like spiritual memoirs or autobiographies, spiritual or metaphysical fiction, and spiritual wellness and self-help.
You will need to help cover the costs of publishing, but you also retain more control over the way your book is published and marketed. They offer help with copyediting and book design, and also offer bulk discounts.
The first step to publishing with Turning Stone is sending them the manuscript via an online submission form or to their email address.
Make sure to include your author biography and contact info, book title, your motivation to write the book, information about the target audience, and any promotional plans you may have.
Email: tsp@rwwbooks.com
Address: Turning Stone Press c/o Hierophant Publishing, 8301 Broadway St. #219 San Antonio, TX 78209
Phone: 1-800-421-5679
Getting published is exciting, but it takes time and effort. Keep in mind that it will take a while until you get an answer from these publishers, so sit tight!
Published self-help authors – what's your advice to newbies? What was the hardest, and what was the most enjoyable part of the process? Let me know in the comments!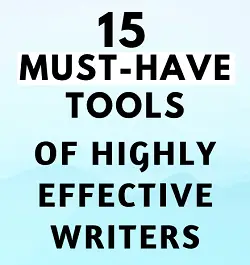 Free Resource
Download your free PDF and learn about the top tools used by freelance writers.
Get it here
Rafal Reyzer
Hey there, welcome to my blog! I'm a full-time blogger, educator, digital marketer, freelance writer, editor and content manager with over 10 years of experience. I started RafalReyzer.com to provide you with great tools and strategies you can use to achieve freedom from 9 to 5 through online creativity. My site is a one-stop-shop for freelance writers, bloggers, publishers, content enthusiasts who want to be independent, earn more money and create beautiful things. Feel free to check my archive containing
over 600 articles
and
access free video training for writers
to improve your skills. Ah yes, and stay awesome!