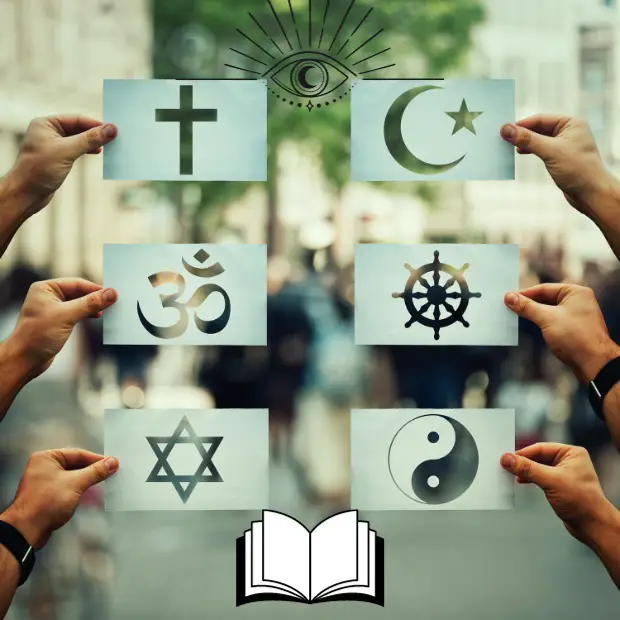 I've always been a spiritually-inclined person. And even though I don't adhere to any particular religion, I can't shake the feeling that there's a deep source of wisdom and compassion in all of us.
To me, it's all about the felt experience, spiritual practice, living according to virtuous principles, and knowing that there is something out there that guides me and shows me the right path. That's why I decided to create this collection of publishers creating works on spiritual and religious themes. This includes Christianity, Islam, Judaism, Hinduism, Buddhism as well as New Age Thought. Browse their catalogs and submission guidelines and perhaps you can become a spiritual author. Enjoy!
Here are the top publishers of spiritual books:

Shambhala Publications is a publisher with a mission to enrich lives through thought-provoking books, audiobooks, and immersive courses. Their diverse catalog includes titles on meditation, spiritual traditions encompassing Buddhism, Taoism, Christianity, Judaism, Hinduism, and Sufism, as well as health, wellness, Eastern philosophy, yoga, martial arts, psychology, emotional well-being, and mindfulness. An independent, family-owned publisher since 1969, based in Boulder, Colorado, Shambhala holds a vast library of over 1,600 titles, distributed globally by Penguin Random House. Submission guidelines.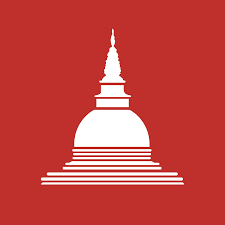 Wisdom Publications is a leading publisher specializing in contemporary and classic Buddhism, mindfulness, and meditation. Established from Lama Thubten Yeshe and Lama Zopa Rinpoche's vision in the 1970s, Wisdom evolved from the Foundation for the Preservation of the Mahayana Tradition (FPMT) to cultivate "publications for wisdom culture." As a 501(c)3 nonprofit, the company has curated a collection of over 350 titles, distributed globally and translated into more than 30 languages. Submission guidelines.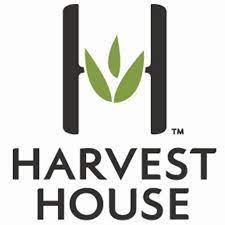 Founded in 1974 by Bob Hawkins, Sr., Harvest House Publishers emerged with a mission to address people's hurts through literature. With five titles reaching over 100,000 copies sold, it cemented its position among the top Christian literature publishers by the late 1980s. Today, Harvest House boasts an extensive backlist of over 1,200 titles and introduces more than 150 new books annually. The company focuses on three main categories: self-help, Bible resources, and gift and children's books. With a staggering 100 million books sold globally in diverse formats and venues, and translations available in 75 languages, it's a true publishing powerhouse. Submission guidelines.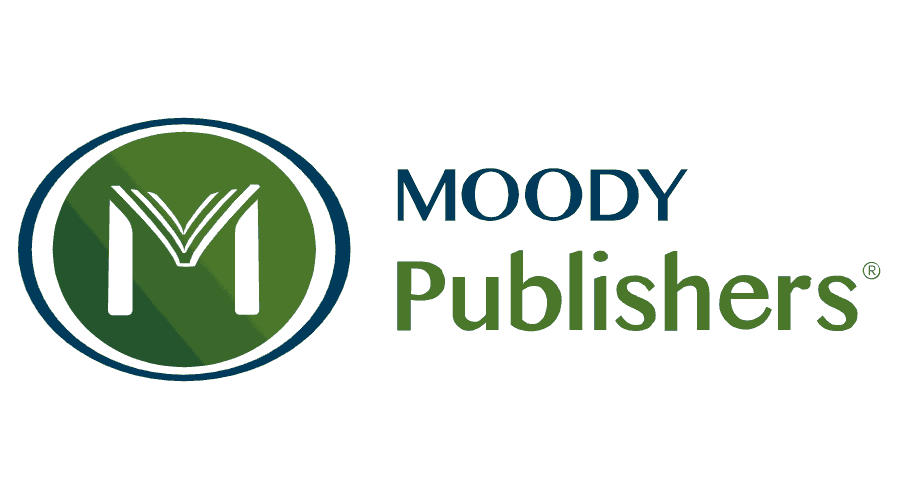 Moody Publishers, rooted in over 125 years of history, is a nonprofit Christian publishing house situated in Chicago's River North neighborhood. Founded by D. L. Moody in 1894 in response to the need for affordable Christianity-themed titles, the institution has since distributed over 300 million books ranging from Bible commentary to spiritual growth materials. Throughout its journey, the company has remained dedicated to its core mission: making Christian growth materials universally accessible. Submission guidelines.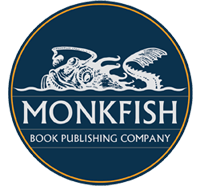 Monkfish Book Publishing started in 2002, is an independent press known for its diverse spiritual and literary publications. Covering a broad spectrum from memoirs to biographies to scholarly works, Monkfish's catalog resonates with spiritual seekers intrigued by various traditions like Buddhism, Hinduism, Christianity, and more. Distributed globally and featuring contributions from esteemed figures such as Ram Dass, Huston Smith, and Alan Watts, Monkfish has been spotlighted in prominent media outlets like The New York Times and Publishers Weekly. Submission guidelines.

Westminster John Knox Press (WJK) is the distinguished academic and trade division of the Presbyterian Publishing Corporation (PPC). Initiated in 1838, WJK offers an array of religious literature from various theological perspectives, publishing about 60 new titles annually with a backlist of over 1,800. Renowned for serving scholars, clergy, students, and general readers, WJK boasts publications from celebrated authors such as William Barclay, Karl Barth, and Walter Brueggemann. Their offerings range from spirituality to ethical formation. Submission guidelines.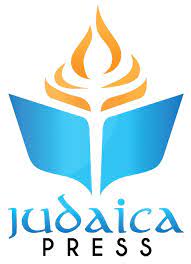 Judaica Press is an exemplar of authenticity in the vast Jewish book landscape, championing "Jewish Books that Matter" for over half a century. Committed to the core ideals of authentic Judaism and its rich traditions, they present an expansive catalog that ranges from spiritual writings to heartwarming fiction, all embodying the essence of true Jewish values. Whether seeking guidance, entertainment, or enlightenment, their collection promises to enrich and resonate with every reader. Submission guidelines.

Founded in 1939 by Philipp Feldheim, a Holocaust survivor who began with a modest bookstore in New York's Lower East Side, Feldheim Publishers has grown into a publishing house for "Torah Literature of Quality." Having recognized the community's deep yearning for genuine Hebraica and Judaica, Mr. Feldheim pioneered English translations of traditional Hebrew texts, making them accessible to the English-speaking diaspora. Today, they offer a wide spectrum of publications, encompassing Jewish law, philosophy, music, youth literature, and adult novels. Submission guidelines.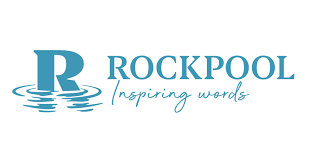 Rockpool Publishing, an Australian-owned firm, specializes in spirit and wellness-oriented books, oracle cards, gifts, and journals, with its products distributed globally by Simon & Schuster and Red Wheel Weiser. Named to evoke serenity and a sense of close-knit community, the company additionally owns imprints Love & Write Publishing and Gelding Street Press. Their catalog includes titles on modern spirituality, nature, crystal rituals, and the mysteries of the witch's apothecary, showcasing their devotion to depth, authenticity, and the holistic well-being of their readers. Submission guidelines.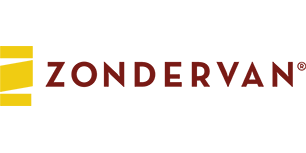 Zondervan, headquartered in Grand Rapids, MI, is a premier Bible publisher and Christian communications provider with a legacy spanning over 80 years. Born out of a Michigan farmhouse in 1931 by Pat and Bernard Zondervan, the company has grown to annually release over 300 original books and Bibles, translated into 65+ languages and sold in 100+ countries. Distinguished for publishing the world's bestselling New International Version (NIV) Bible, Zondervan also offers works from renowned authors like Rick Warren, Ann Voskamp, and Andy Stanley, among others. Submission guidelines.
11. O-Books (CollectiveInk)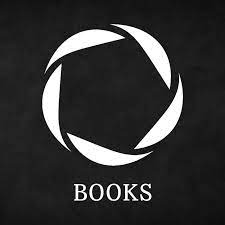 O-Books is a publisher in the Body, Mind, Spirit literary sector, dedicated to disseminating learnings from ancient teachings blended with contemporary spiritual themes. The company searches for titles that illuminate, inspire, and offer peace and healing to readers, while upholding a rigorous screening process. Noteworthy titles from their collection include "10 Principles of the Feminine" by Roxana Dragusel and "365 Blessings to Heal Myself and the World" by Pierre Pradervand. Submission guidelines.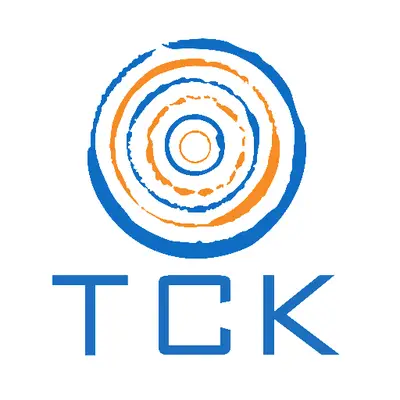 TCK Publishing, established in 2011, has transformed from a budding independent publisher to a prominent small press entity, championing the dreams of numerous authors. Diverging from the standard practices of the Big Five, TCK doesn't offer advances but ensures a generous 50% gross royalty for its authors. With core values like authenticity, learning, connection, and freedom, TCK treats authors as esteemed partners, offering swift responses, complimentary tech support, and continuous coaching. Submission guidelines.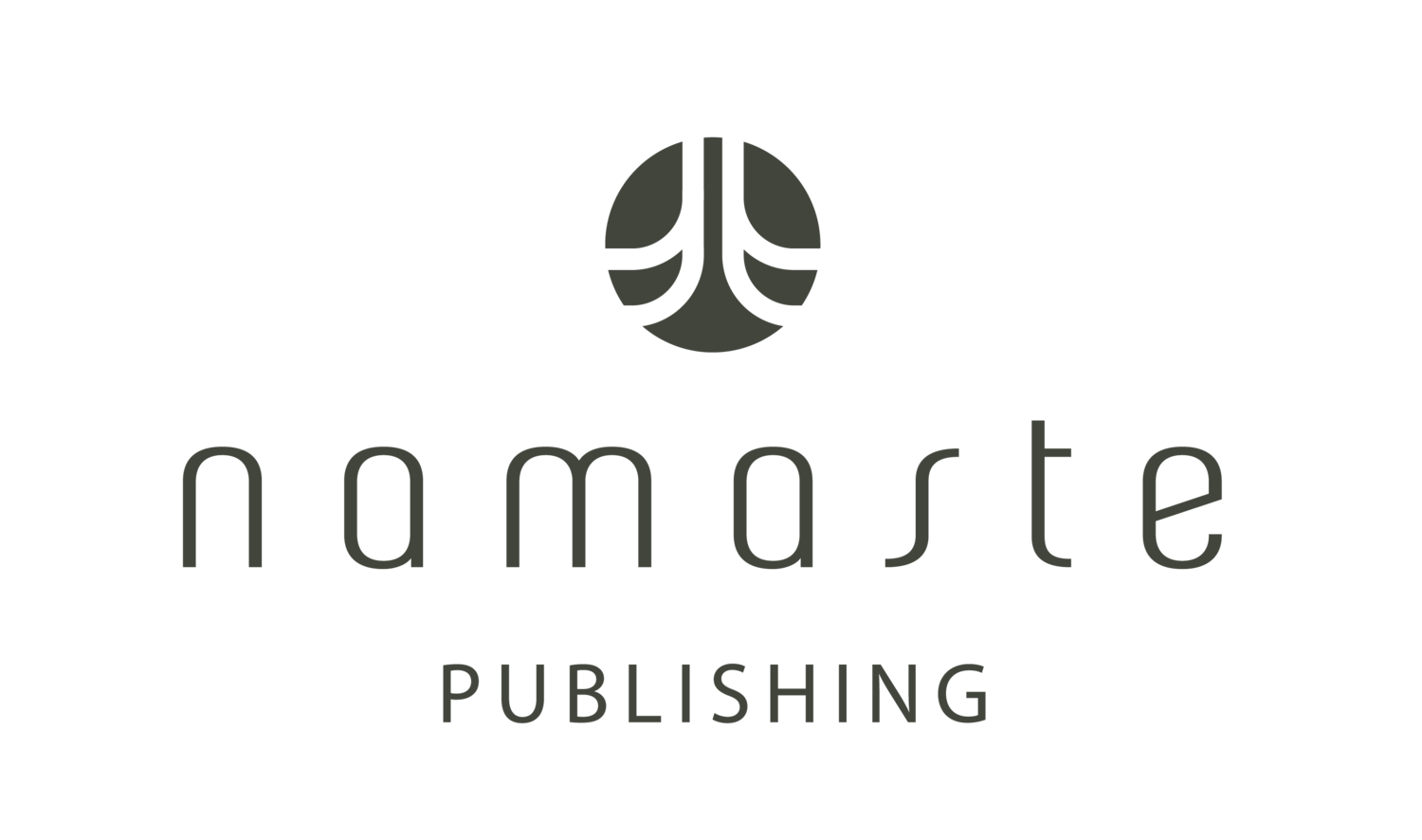 Namaste Publishing is a distinctive independent publisher, devoted to sharing profound spiritual, self-help, and wellness insights with its readers. Prioritizing quality over quantity, this small yet impactful independent publishing house, specializes in the Mind Body Spirit, Self Help, Spirituality, Personal Development, and Wellness genres, aiming to inspire positive, transformative change. Submission guidelines.

Affirmations Publishing House, founded in 1988 after a serendipitous journey through Australia, is committed to spreading messages of positivity, hope, love, and enlightenment worldwide. From its inception with a unique range of 24 cards crafted in Sydney to its expansion into books, calendars, diaries, and sustainable toys, this publishing firm radiates from the artistic heart of Bellingen, New South Wales. Their team pours their heart into creating products that not only uplift spirits but also emphasize eco-friendliness, using recycled materials and renewable energy sources. Submission guidelines.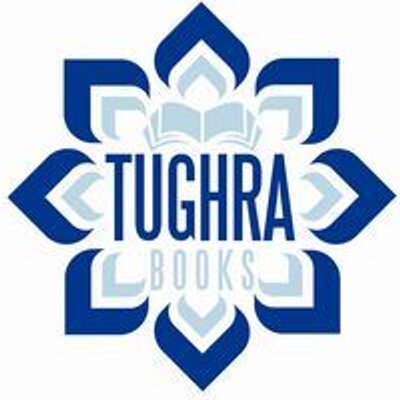 Tughra Books, with roots in the US and branches in Berlin and Cairo, is a publisher dedicated to illuminating the multifaceted world of Islam. Emphasizing the true essence of the religion as depicted in its authentic sources—the Qur'an and traditions—Tughra delves into Islamic history, art, science, spirituality, and traditions, aiming to bridge cultural divides and promote global peace. With a catalog of titles ranging from stories for young readers like "100 Hadiths for Children" to profound spiritual titles such as "A Dialogue of Civilizations," Tughra's mission is to foster understanding, and mutual respect. Submission guidelines.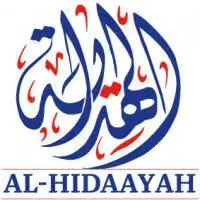 Since its inception in the UK in 1993, Al-Hidaayah has emerged as a premier provider of essential services to the Muslim community, notably its vast collection of high-quality Islamic books spanning topics like aqidah, tafsir, sirah, and hadith. The company boasts over 60 publications, many of which are pioneering English translations of seminal Arabic texts. Their portfolio also features children's books, flashcards, and calendars. Additionally, their travel subsidiary, Al-Hidaayah Travel Ltd, offers exceptional Hajj and Umrah packages for UK Muslims. Submission guidelines.

Established in 1980 in London by the visionary duo, Afsar Siddiqui and Dr. Jamal-un-Nisa bint Rafai, Ta-Ha Publishers started to spread Islamic knowledge. Named after Surah Ta-Ha, which played a pivotal role in Caliph 'Umar ibn al-Khattab's conversion to Islam, the publishing house began with modest booklets, retailing for 50p. Today, with a portfolio of over 250 diverse titles distributed globally, the company remains a family-run institution, championing the dissemination of quality Islamic teachings and continuing the legacy of its founders. Submission guidelines.
18. Faithwords (Hachette Book Group)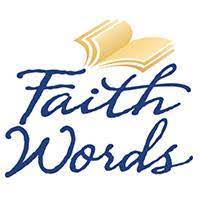 FaithWords, nestled near Nashville, Tennessee, provides edifying and inspirational content from a mosaic of denominational perspectives. Renowned for its prolific contribution to faith-building fiction and nonfiction-fiction alike, the company boasts titles from celebrated authors like Joyce Meyer, Joel Osteen, and David Jeremiah, with many featuring on national bestseller lists. The imprint's monumental success is attributed to its dedicated publisher, Rolf Zettersten, who has transformed FaithWords into an industry titan with over 50 million books sold. Submission guidelines.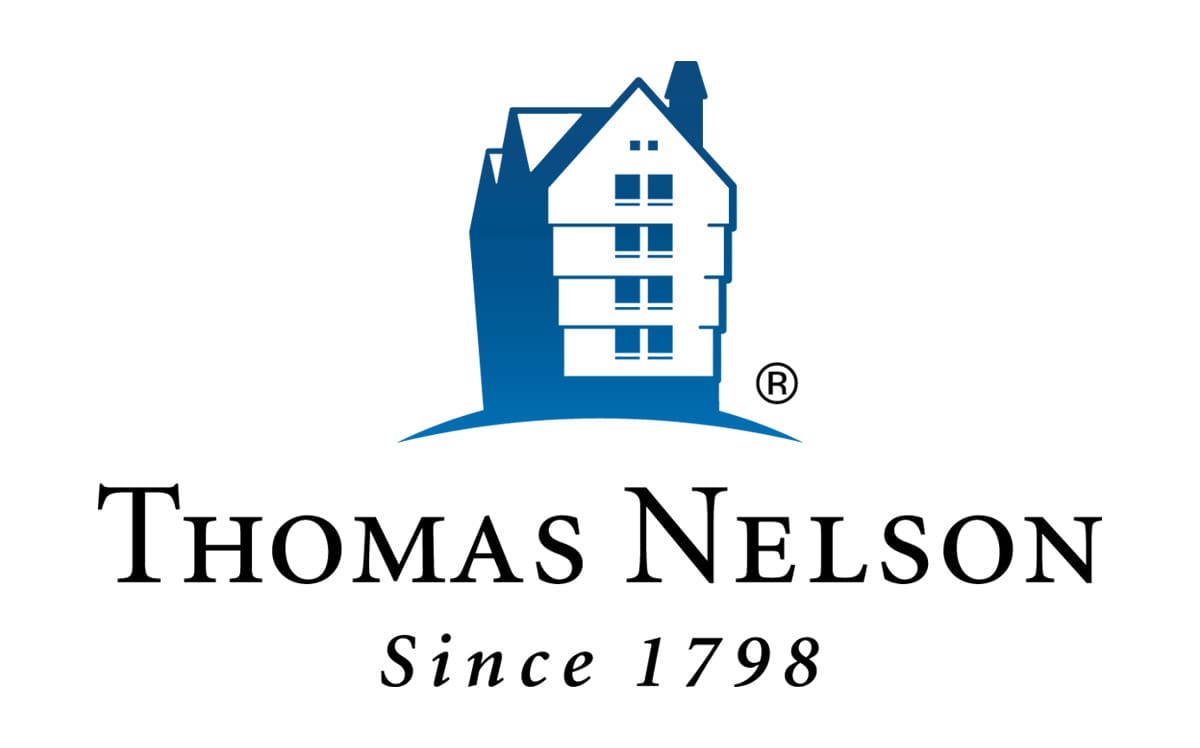 Thomas Nelson is a monumental figure in Christian publishing. From its inception, the publisher's core mission has been to release spiritual books that resonate with biblical principles. They release over 250 fresh, original works annually, reaching readers in over 100 countries in 65 languages. Beyond books, they've pioneered in Bible translations, notably the beloved New King James Version. Nestled under the HarperCollins umbrella, Thomas Nelson boasts a star-studded roster of authors, from Billy Graham to Lysa TerKeurst and Dave Ramsey. Submission guidelines.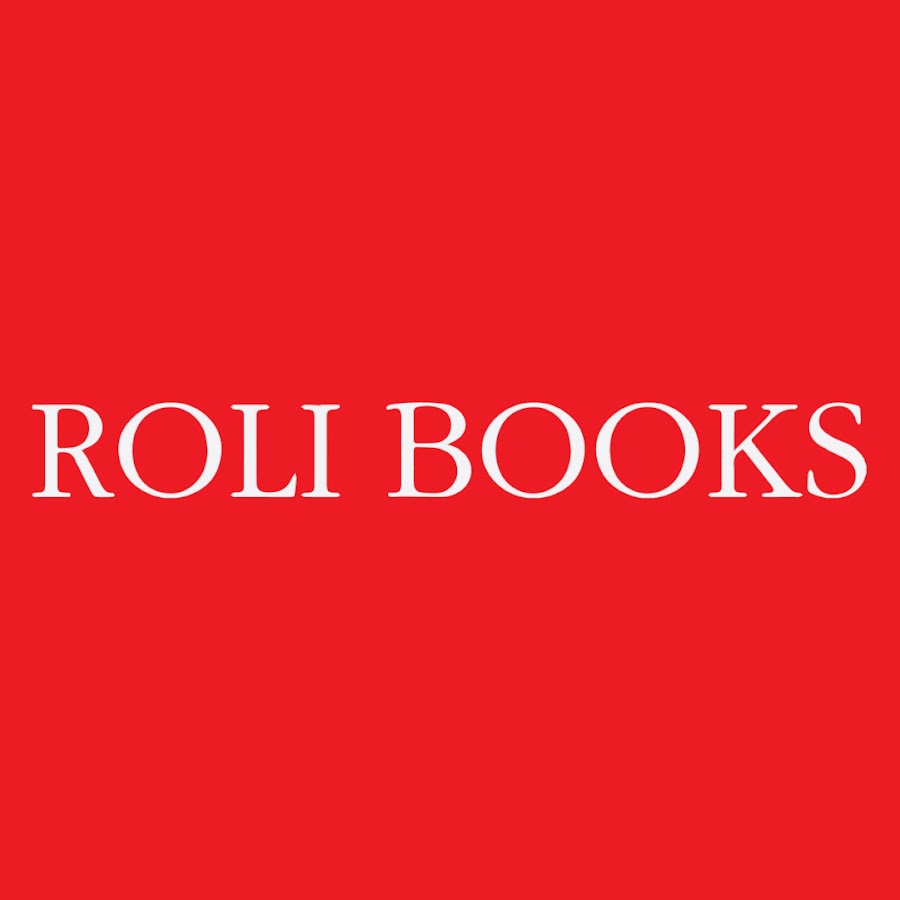 Since 1978, Roli Books has epitomized excellence in publishing with art and illustrated books that shine a spotlight on India's history and culture. Initially filling a void in India's scholarly art book market, Roli's offerings have expanded to include notable biographies, compelling narratives, and sought-after advice titles. Several of their landmark publications, such as "Saris of India" and "Dongri to Dubai," have not only garnered international acclaim but also serve as critical references for understanding India's cultural tapestry. Submission guidelines.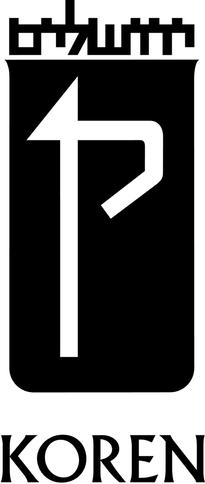 Founded over 50 years ago by master typographer Eliyahu Koren, Koren Publishers Jerusalem introduced the Koren Tanakh, the first Jewish Bible curated entirely by Jews in nearly half a millennium. Notable for its typographical precision and unique font reflecting modern Hebrew's roots, the Koren Tanakh garnered global appreciation. Since then, the publisher, driven by a commitment to textual purity and thoughtful design, has produced iconic editions of traditional Jewish texts, including the celebrated Koren Siddur. Submission guidelines.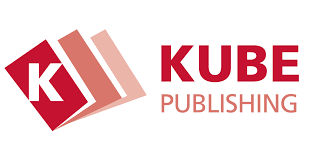 Kube Publishing, an independent house established in 2007, is a true force in Muslim publishing, encompassing both general interest and academic titles about Islam and Muslim spiritual thought. Beyond publishing, Kube serves as a distributor for various Muslim publishers globally and as a wholesaler for mainstream publishers, ensuring widespread access to enlightening reads. With a deep-rooted belief in knowledge and learning, Kube remains committed to fostering understanding and catering to the evolving needs of English-speaking Muslims. Submission guidelines.

This company has been a cornerstone in publishing traditional Islamic texts for over a decade, aiming to revive Muslim scholarship and cater to the spiritual and educational needs of modern English-speaking Muslims. Drawing inspiration from the Qur'anic verse 2:187, symbolizing hope and illumination, White Thread Press places utmost importance on the academic integrity, accuracy, and aesthetic appeal of its publications, using refined typefaces and archival quality paper. Despite the niche market and associated costs, the press prioritizes accessibility, hoping for divine blessings over economic gains, and offers books for charity purposes at discounted rates. Submission guidelines.

Established in 1983, Beyond Words Publishing started as an endeavor to craft and publish exceptional photographic coffee table books, earning global acclaim with titles like "Molokai, An Island in Time" and "Within a Rainbowed Sea." Committed to transforming lives through the union of science and spirituality, this publishing house aspires to impact a billion souls, reflected in their catalog that includes bestsellers like "The Power," "The Magic," and "Girls Who Rocked The World." Submission guidelines.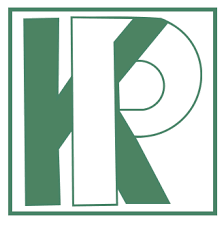 Kazi Publications, Inc., North America's oldest Islamic publisher, has been enlightening readers for years with titles that span 1500 years of Islamic history, culture, and civilization. Nestled in the heart of Chicago, Kazi's brick-and-mortar store, along with its online platform offers a vast array of books and Islamic essentials, from prayer rugs to literature. Their notable "Great Books of the Islamic World Series" stands as a testament to their dedication to education. Submission guidelines.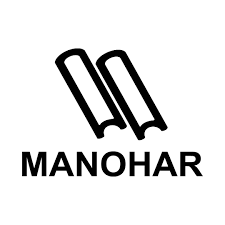 Established in 1969, The House of Manohar not only excels in publishing original titles but also collaborates with esteemed institutions globally. From its origins in distributing rare publications to now exporting a diverse array of Indian works, Manohar Publishers & Distributors has grown into a leading publishing house, releasing 30-35 original titles annually. Located in New Delhi, their spacious showroom is a haven for scholars and bibliophiles, boasting both local and international titles. Submission guidelines.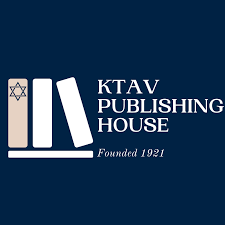 Founded in 1921 by Asher and Feiga (Fannie) in New York City, KTAV Publishing House has become an emblematic figure in the world of Judaica and Jewish educational texts. Initially set up as a modest bookstore in the city's ghetto, the enterprise grew under the vision of promoting Jewish education and generational continuity. Over the decades, KTAV, whose name in Hebrew means "to write", transitioned to publishing scholarly works and educational texts. Its legacy, upheld by subsequent generations of the Scharfstein family and then by CEO Moshe Heller, has been marked by innovation and dedication. Submission guidelines.

Initiated in 2006, Smallworks Press is an esteemed publisher nestled in the historic Scotch Eighties neighborhood of Las Vegas. Over the years, Smallworks has championed a diverse range of artistic perspectives, from the raw beauty of street art to the captivating aerial visuals of land art, always intertwined with the iconic neon allure of Vegas. Among its celebrated works is "Shimmering Zen" by James Stanford, a mesmerizing fusion of digital art techniques with historic Las Vegas neon elements, capturing the essence of Asian spiritual symbols in a contemporary light. Submission guidelines.

Leadstart, a foremost publishing powerhouse from India, is revered for its titles that bridge both global narratives and spiritual introspections. This commitment is evident in titles like "365 Days of a Sufi" and "Life After Life – Lifting the Veil on Death." Their books echo a universal ethos, drawing readers into introspective journeys and the exploration of the inner self. Submission guidelines.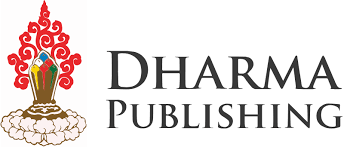 Originating amidst the tumultuous times of the Communist annexation of Tibet in 1959, Dharma Publishing fosters the preservation of Tibet's endangered Vajrayana Buddhist texts. The initial foundation was laid in a renovated garage in Varanasi, India, named Dharma Mudranalaya. Upon his move to America, Tarthang Tulku recognized the dearth of authentic resources on Tibetan Buddhism for Westerners, leading to the re-establishment of Dharma Mudranalaya as Dharma Publishing. The company flourished, making pivotal contributions such as "The Sacred Art of Tibet" in 1972. Submission guidelines.
Conclusion
In the ever-evolving realm of spiritual literature, certain publishing houses have emerged as symbols of the spiritual path, diligently disseminating works that tap into the profound depths of human understanding.
From in-depth Bible studies and wisdom literature to meticulously preserved ancient manuscripts, these publishers not only offer readers a gateway to spiritual enlightenment but also ensure that timeless teachings continue to illuminate hearts and minds for generations to come. If you're writing a manuscript related to spiritual themes, send it to one of these publishers for consideration and review, as most of them are open to new book proposals.
Rafal Reyzer
Hey there, welcome to my blog! I'm a full-time blogger, educator, digital marketer, freelance writer, editor and content manager with 10+ years of experience. I started RafalReyzer.com to provide you with great tools and strategies you can use to achieve freedom from 9 to 5 through online creativity. My site is a one-stop-shop for freelance writers, bloggers, publishers, content enthusiasts who want to be independent, earn more money and create beautiful things. Feel free to
learn more about me here.