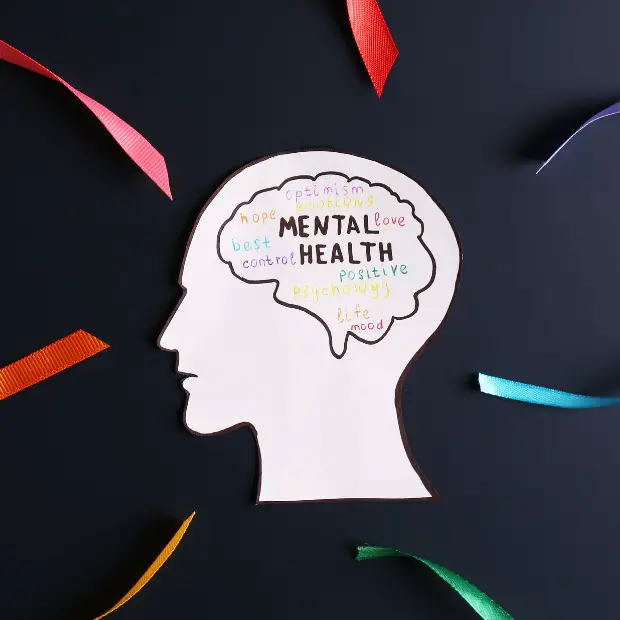 In recent years, the importance of mental health awareness and well-being has gained significant attention, triggering a surge in the demand for informative and impactful books on the subject.
Thankfully, many book publishers play a vital role in disseminating knowledge and promoting discussions around mental health. Here, we present the best mental health book publishing companies, each contributing to both the literary and wellness landscape with their unique perspectives and offerings.
Here are some of the top mental health book publishing companies: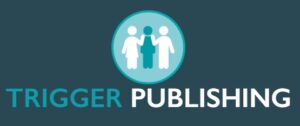 Trigger Publishing is an altruistic publishing company in London, UK, that specializes in books that address mental health, well-being, and personal development topics. Founded with a mission to show that well-being and mental health recovery are not only possible but within their grasp and that anyone can take practical steps to maintain and enhance their well-being. Some of their recent titles on the subject include "Geek Magnifique: Finding the Logic in My OCD" by Melissa Boyle, "Trans: Exploring Gender Identity and Gender Dysphoria" by Dr. Az Hakeem, and "Stress in the City: Playing My Way Out of Depression" by Enoch Li. Submission guidelines.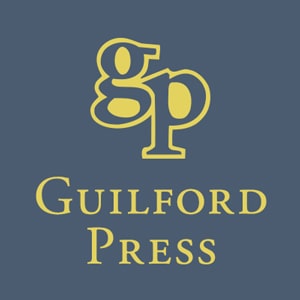 Guilford Press specializes in academic and professional literature across various fields, including psychology, education, and mental health. With a dedication to publishing scholarly works of the highest quality, the press plays a crucial role in advancing knowledge and supporting professionals in their respective disciplines. The company's catalog includes a wide range of titles on mental health, including, "The Alcoholic Family in Recovery: A Developmental Model" by Stephanie Brown and Virginia Lewis and "Cognitive-Behavioral Treatment of Perfectionism" by Sarah J. Egan. Submission guidelines.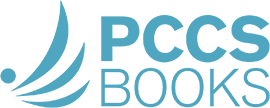 PCCS Books is an independent publishing house in the United Kingdom, that specializes in producing books and resources in the fields of mental health, and social work. They broadly cover three main subjects; counseling and psychotherapy, mental health and madness, and survivor and service user perspectives. PCCS Books is a prominent voice in publishing works that challenge traditional perspectives and offer innovative insights into mental health and related subjects. The press collaborates with authors and experts to create books that are both academically rigorous and accessible to a wide audience. Submission guidelines.
Russell House Publishing is an independent book publisher in Dorset, England that specializes in producing books and resources in the fields of social work, social care, and related disciplines. With a commitment to providing valuable and practical materials for professionals, educators, trainers, and students, the company has established itself as a trusted source of knowledge in these areas. They strongly support authors who produce nonfiction titles about families, children, and youth, as well as books about mental health and wellness. Submission guidelines.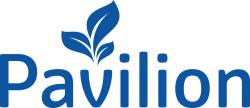 Pavilion Publishing is a UK-based leading publisher of resources and materials for professionals working in the fields of social care, healthcare, education, and related sectors. The establishment is known for creating high-quality training materials, books, journals, and materials that aim to support and enhance the skills and knowledge of individuals working in these industries. Pavilion Publishing offers a range of content, including mental health topics, autism, dementia care, safeguarding, communication skills, mental illness, and other relevant subjects. Submission guidelines.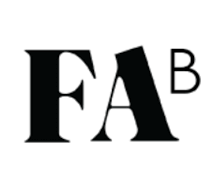 Free Association Publishing is an independent publisher that specializes in the fields of psychology, psychotherapy, and related disciplines. Founded in 1981, the company has gained recognition for its commitment to producing high-quality books on both classic and contemporary works that cover a wide range of topics within the study of mental processes. Their catalog includes books on psychoanalysis, cognitive psychology, behavioral therapy, human development, and various other branches. Submission guidelines.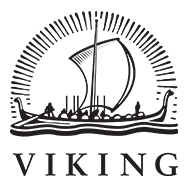 Viking Books is the publishing imprint of Penguin Random House, one of the largest and most renowned publishing conglomerates around the globe. Founded in 1925, the company has a rich record of producing high-quality books across a diverse range of fiction and nonfiction works, including literary fiction, mental health, self-help, historical fiction, memoirs, biographies, and various other genres. They have published best-selling titles for young readers. One such book, "Superheroes Don't Get Scared" by Kate Thompson, helps children to normalize their fears. Submission guidelines.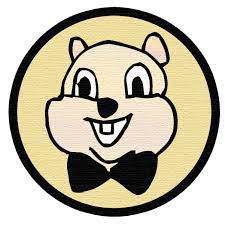 Chipmunka Publishing focuses on promoting mental health awareness and destigmatizing mental health challenges through literature. They launched with the best-selling memoir on manic depression A Can of Madness written by the company's Co-Founder Jason Pegler. Chipmunka Publishing produces books that explore and illuminate the journey of individuals with mental health struggles. The company's catalog includes a wide range of titles, from personal memoirs and poetry to self-help guides that offer hope, inspiration, and healing. Submission guidelines.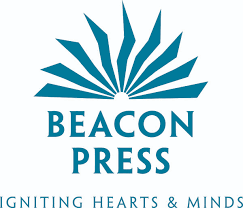 Beacon Press is a distinguished publishing house in Boston, Massachusetts, USA. Founded in 1854, Beacon Press has established itself as a leading publisher of nonfiction works that address and promote social justice, progressive ideas, and diverse perspectives on social, political, and ethical issues. Beacon Press is a socially conscious publisher that champions progressive and thought-provoking books, including mental health books that challenge the status quo, promote human rights, and advocate for social change. Submission guidelines.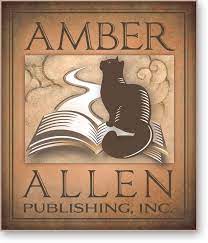 Amber-Allen Publishing is an independent publishing house in California's San Francisco Bay Area. Founded in 1992, the company has established itself as a platform for authors who offer insights into transformative practices, love, mindfulness, self-improvement, inspiration, and empowerment to all who seek a higher purpose and meaning in life. Some of the company's bestselling titles include "The Way Toward Health" by Jane Roberts and "The Twelve Stages of Healing" by Donald M. Epstein. Submission guidelines.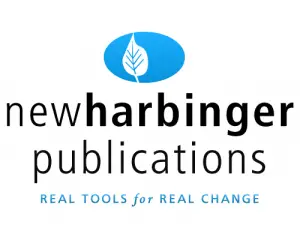 New Harbinger Publications, an independent, employee-owned publisher in Oakland, CA, has been a beacon of transformative literature since 1973. Specializing in psychology, health, spirituality, and personal development, their evidence-based self-help books and pioneering workbooks empower general readers to enhance mental health and well-being. Offering invaluable materials, their professional books aid mental health clinicians in honing their practice and better aiding clients. Submission guidelines.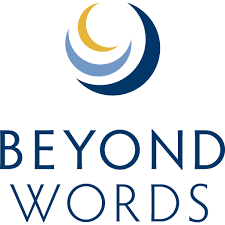 Beyond Words Publishing is a book publisher in Portland, Oregon, that produces books that inspire personal growth, spiritual exploration, and holistic well-being. Established in 1983, it has garnered recognition for its commitment to publishing transformative works that contribute to readers' journeys of self-discovery and self-improvement. Their catalog of books encompasses a wide range of genres, including spirituality, self-help, personal development, wellness, and mindfulness. They accept both solicited and unsolicited manuscripts whether you have a literary agent or not. Submission guidelines.
Rowman & Littlefield is a multifaceted publishing house in Maryland, USA, with offices in three other U.S. states. It has a rich history of producing scholarly, educational, and trade books that contribute to various disciplines. The company's diverse catalog spans academic, professional, and general interest subjects, making a significant impact on intellectual discourse and learning. They cover topics such as communication, philosophy, social work, mental health, sexuality, fiction, humor, African Studies, crime, food, biography, and language. Submission guidelines.
Allen & Unwin is a well-respected and long-standing publishing house headquartered in Sydney, Australia. They also have offices in Melbourne, as well as in the UK and New Zealand. The company publishes a wide range of books, including fiction, nonfiction, academic works, middle grades, children's books, and more. Allen & Unwin's catalog spans various genres and subject areas, including literature, history, politics, science, self-help, and popular culture. This diversity allows them to cater to readers with a wide array of interests and preferences. Submission guidelines.
Jessica Kingsley Publishers specializes in producing books on a wide range of topics related to mental health, social work, and education. Established in 1987, the company has gained recognition for its commitment to publishing high-quality materials that provide valuable insights, information, and support for professionals, individuals, and families dealing with various challenges. Some of their most notable titles include "Revealing the Inner World of Traumatised Children and Young People" by Christine Bradley and Francia Kinchington. Submission guidelines.
Springer Publishing Company is a progressive publishing house in New York City, NY, that specializes in producing authoritative and cutting-edge works in the fields of nursing, psychology, healthcare, and related disciplines. With a commitment to advancing knowledge, fostering academic excellence, and promoting professional growth, the company plays a vital role in supporting educators, practitioners, and researchers. Springer collaborates with leading experts, scholars, and practitioners to ensure that its publications reflect the latest advancements, research findings, and best practices. Submission guidelines.
Cherish Editions is a bespoke self-publishing service for inspirational, mental health, well-being, and personal development books. With a focus on capturing the essence of individuals' lives, the company works to de-stigmatize the issues around mental health, as well as helping people who read them to maintain and improve their overall well-being. Cherish Editions is also involved in the custom publishing arena, producing books that encapsulate personal journeys, life stories, and significant milestones. Submission guidelines.
Established in 1995, New World Publishing is a distinctive and purpose-driven company dedicated to creating impactful books that bring positive change to people's lives. Specializing in subjects that promote health, wellness, safety, and self-esteem, and delve into historical, artistic, and cultural aspects of the Atlantic region, they strive to make a meaningful difference. New World Publishing's commitment to the environment is evident through their Forestry Council Certified (FSC) books, aligning their values with responsible practices. Submission guidelines.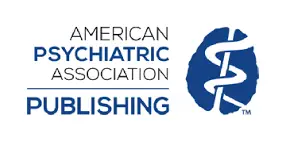 APA Publishing is a division of the American Psychiatric Association (APA), established in 1981 and based in Washington, DC. It is recognized as a premier publisher of books, journals, and multimedia centered around psychiatry, mental health, and behavioral science. Catering to psychiatrists, mental health professionals, psychiatric residents, writers, medical students, and the wider public, APA Publishing offers up-to-date, affordable, and trusted resources. Submission guidelines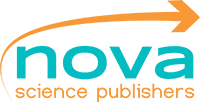 Nova Science Publishers is an academic publishing company that specializes in producing scientific, technical, and medical books and journals. Established in 1985, the company has grown to become a significant player, fostering intellectual discourse, and disseminating cutting-edge research. Nova Science Publishers have published titles on mental health, medicine, psychology, education, humanities, diet, nutrition, mathematics, physics, women's health, business, and other subjects. Submission guidelines.
Final Thoughts
In a world increasingly affected by anxiety, the role of mental health book publishing companies cannot be overstated. They serve as essential conduits, fostering understanding and healing through a plethora of genres. From an insightful autobiography that narrates personal struggles to guides for parents navigating the complexities of mental well-being, their diverse projects cater to various readers.
The art of writing transcends every page, making mental health not only a subject of discussion but also a form of therapeutic expression. Many publishers share uplifting stories that inspire and heal, as well as provide understanding, solace, and strength from the pages they produce.
Rafal Reyzer
Hey there, welcome to my blog! I'm a full-time blogger, educator, digital marketer, freelance writer, editor and content manager with 10+ years of experience. I started RafalReyzer.com to provide you with great tools and strategies you can use to achieve freedom from 9 to 5 through online creativity. My site is a one-stop-shop for freelance writers, bloggers, publishers, content enthusiasts who want to be independent, earn more money and create beautiful things. Feel free to
learn more about me here.