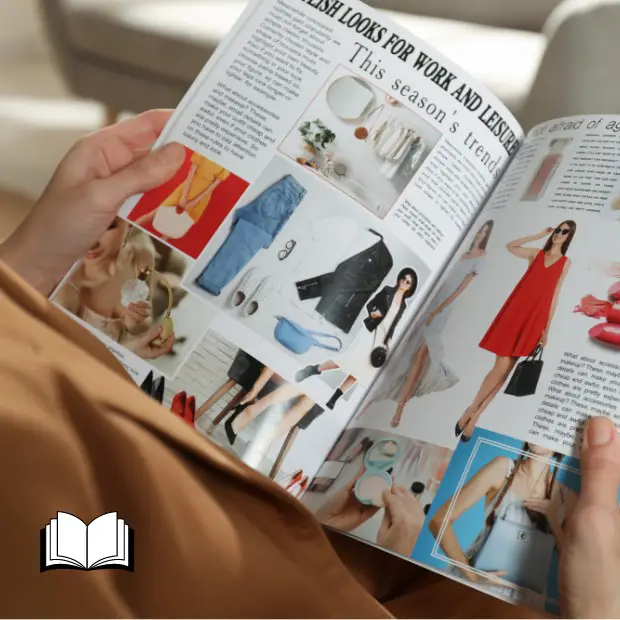 In the realm of marketing and content creation, the art of storytelling takes center stage, and businesses are turning to custom publishing companies to craft narratives that resonate with their audiences.
From tailored articles and books to engaging multimedia experiences, these companies have redefined the way brands connect, inspire, and leave a lasting impact. In this exploration, we unveil custom publishing companies that mastered the craft of turning brand narratives into captivating customer journeys.
What is custom publishing?
Custom publishing, also known as custom media or branded content, refers to the creation of tailored and unique content to meet the specific needs and objectives of a particular brand, company, or organization. This content is typically created by freelance writers, publishers, content agencies, or in-house teams to align with the brand's messaging, values, and goals. The goal of custom publishing is to engage the target audience on a deeper level by offering valuable and relevant messaging that's on-brand and memorable. This can help build trust, foster customer loyalty, and establish the brand as an authority in its industry.
Here are the top custom publishing companies:

Manhattan Book Group stands as an illustrious bastion of literary artistry, boasting a myriad of written creations that span the vast spectrum of genres. Fiction, non-fiction, memoirs, poetry, and scholarly tomes all find their place within the esteemed halls of this hybrid publishing enterprise in New York City. The company operates as a comprehensive publishing house, offering a panoply of services tailored to nurture authors throughout their entire publishing journey. From meticulous manuscript evaluations to skilled editing, from visionary design and expert typesetting to the precise art of printing, and finally to the intricate web of distribution and strategic marketing. Manhattan Book Group also offers professional PR and marketing services, making it a worthy partner for brands and individuals who want to stand out from the competition through brilliantly crafted and published books. Submission guidelines.

Inkwell Publishing Services offers top-notch custom publishing solutions, specializing in personalized book production and marketing assistance to help authors achieve their publishing goals. Founded in 2019, the company has since gained a solid reputation for providing high-quality solutions tailored to meet the specific needs of its clients. At the core of Inkwell Publishing Services lies one of their paramount service – adept and astute editing. With a team comprised of skilled and proficient editors, they work closely with authors, meticulously refining manuscripts to ensure perfection in grammar, punctuation, syntax, and overall cohesion. Such attention to detail empowers authors to elevate their work, imbuing it with enhanced readability and appeal to potential readers. Submission guidelines.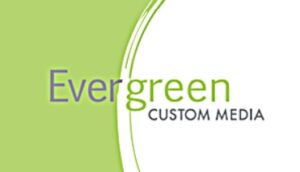 Evergreen Custom Media is known for its unwavering focus on curating bespoke content, tailored precisely to meet the distinctive demands of a diverse clientele. At its very core, Evergreen is rooted in the principles of boundless creativity, relentless innovation, and the art of storytelling that transcends expectations, earning them well-deserved accolades for their prowess in delivering custom content solutions. Fueling this reputation lies the prowess of their adept custom publishing team, professionals honed in various aspects of digital production and content development. This team encompasses a rich tapestry of talents – from experienced writers in the literary arts to meticulous editors, visionary graphic designers, and deft multimedia virtuosos. Together, they orchestrate the symphony of engaging content that resonates seamlessly across multiple platforms, breathing life into the unique visions of businesses, organizations, and brands. Submission guidelines.

Oxford University Press (OUP) stands as the esteemed publishing wing of the University of Oxford, an ancient institution celebrated for its prestige and global prominence. Tracing its roots back to the year 1478, OUP has blossomed into the largest university press across the world, boasting a majestic legacy that spans over five centuries. Throughout its storied existence, OUP has garnered immense respect for its commitment to disseminating erudition and fostering learning through the creation of exceptional academic, educational, and superior literary works. By offering custom publishing packages, OUP creates close-knit partnerships with clients, exploring their aspirations, target audience, and unique content requisites. This collaborative approach empowers OUP to tailor-made materials that artfully mirror the client's brand essence while harmoniously aligning with their educational or corporate ambitions. Submission guidelines.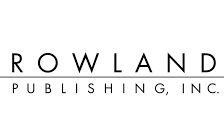 Rowland Publishing was founded in 1990 by the dynamic duo of Brian and Kim Rowland. This publishing company in Florida, USA, specializes in crafting excellent publications and custom content tailored to diverse clients and audiences. Rowland Publishing takes center stage in producing tailor-made magazines, books, and digital content that cater to a vast array of industries, encompassing tourism, lifestyle, and education. Among their illustrious works, "Tallahassee Magazine" stands tall as a bimonthly lifestyle custom magazine that exquisitely captures the essence of the people, places, and events that grace Florida's capital and its neighboring regions. Their intimate partnership with clients enables Rowland Publishing to create content that beautifully resonates with the essence of their client's brand and seamlessly targets the desired audience. Submission guidelines.

PPI Group operates in various industries, primarily focused on providing innovative solutions and services related to publishing, and technology. The publishing division of PPI Group is a team of skilled editors, writers, art directors, and regional sales managers who can execute the production of a custom magazine or book from inception to print. They work closely with authors, publishing houses, and content creators to bring books, magazines, and other printed materials to life. From editing and typesetting to cover design and distribution, PPI Group offers end-to-end publishing solutions that meet industry standards and cater to the specific needs of their clients They publish high-quality magazines and hard-cover commemorative books using only the finest materials and state-of-the-art photography and printing techniques. They cover topics such as history, culture, lifestyle, culinary, shopping, and many others. Submission guidelines.
Aspen Publishing is a well-known publisher in the legal education and professional development field. The company specializes in producing educational materials, study aids, and resources for law students, legal professionals, and practitioners. The Boston-based company provides CLE materials and resources for legal professionals to meet their ongoing education requirements and stay updated with changes in the legal field. They collaborate with clients to develop content and tailor course materials to classroom needs in the most economical way possible. They also combine content from multiple sources, including sections from Aspen Publishing's casebooks, textbooks, supplements, or study aids. They organize the content based on the order you teach the course and include your supplemental materials, key cases, or additional coverage on certain topics. Submission guidelines.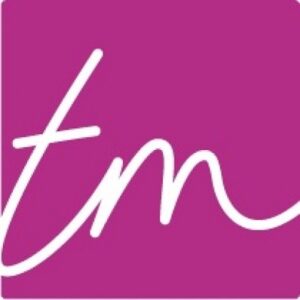 TailorMade Publishing Ltd focuses on personalized and customized solutions, ensuring that each book is a true reflection of the author's vision. As a full-service publishing company, they provide a comprehensive range of services, including editing, design, typesetting, and cover creation. TailorMade Publishing has earned a reputation for providing three quality craft magazines. "Inside Croche" is the UK's longest-running crochet monthly, "Pretty Patches" is a modern and beautifully designed sewing, quilting, and patchwork magazine, and "Reloved" is the exciting new magazine at the heart of thrifting, shabby chic, and upcycling. The company works closely with authors and content creators to understand their specific visions, goals, and requirements for their projects. By doing so, TMP can offer bespoke publishing solutions that align with the unique needs of each client. Submission guidelines.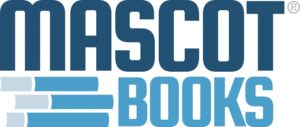 Mascot Books has etched its name in stone by providing unparalleled and tailor-made services to authors and content creators alike. Inaugurated in 2003 under the visionary leadership of Naren Aryal, Mascot Books has risen to eminence, serving as an illustrious platform that breathes life into a diverse array of literary masterpieces and creative endeavors. Recognizing the unique essence of every author and their story, Mascot Books takes pride in offering fully customizable publishing packages. This invaluable flexibility empowers authors to curate a custom set of services that seamlessly align with their distinct requirements and budgetary considerations, paving the way for an exquisitely personalized and gratifying publishing journey. Submission guidelines.

Wainscot Media is a reputable custom book publisher in Park Ridge, New Jersey. The company has four specialized divisions from custom publishing, content, and design services to digital marketing and social media programs that help clients nationwide delight, inform, and motivate their customers. Wainscot specializes in providing tailored solutions for businesses and organizations seeking to engage their target audiences through branded content. They collaborate closely with their clients to produce custom magazines, digital publications, and other content that aligns with their brand messaging and marketing objectives. Submission guidelines.

Serendipity Media is a multimedia company and publisher in Grand Rapids, Michigan, known for its innovative approach to content creation and distribution. The company has quickly established itself as a prominent player in the media industry, catering to a diverse crowd with its wide range of offerings which include, documents, forms, brochures, programs, magazines, digital presentations, etc. Serendipity specializes in producing tailor-made content for a wide range of clients and brands. With adept knowledge in content strategy, creation, and distribution, the company caters to the unique needs and goals of its clients to deliver engaging and impactful content. When businesses or organizations partner with the company, they can expect a collaborative approach that begins with a thorough understanding of their brand identity, target market, and marketing objectives. Submission guidelines.

Greystone Books is an independent book publishing company in Canada. Founded in 1993, the company focuses on publishing excellent books across a wide range of genres, including non-fiction, fiction, memoirs, and children's literature. Greystone Books is committed to promoting environmental sustainability, social responsibility, and cultural diversity through the books they publish. Their services include branded books and publications, custom content development, special editions, commemorative books, and corporate gifts. These offerings aim to provide unique and engaging solutions that align with the client's objectives and target market. With a focus on diverse industries, the company helps clients achieve effective communication and engagement while maintaining their brand identity. Submission guidelines.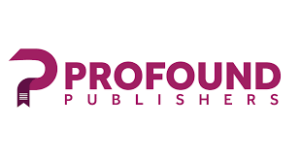 Profound Publishers is a reputable custom publishing company in Mississippi, USA. They offer a full suite of publishing services that range from ghostwriting to editing, cover designing, marketing, promotions, and distribution. The company's prime movers boast over a decade of collective publishing experience and are highly capable of handling clients on a global scale. Their catalog of published works encompasses fiction, non-fiction, poetry, academic works, and children's literature, among others. Profound Publishers actively seeks out new and aspiring authors with unique voices and perspectives, providing them with a platform to showcase their talent and creativity to a global audience. Submission guidelines.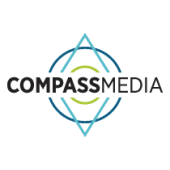 Compass Media specializes in publishing tailored and bespoke content for businesses and organizations through custom publication services. They design content that aligns with the client's brand, values, and objectives, enabling effective communication with their target customers uniquely and engagingly. Though officially headquartered in Alabama, this publisher has several regional offices in various major cities across the United States. Their services include consulting, producing custom magazines, branded content like articles and multimedia, corporate newsletters, and custom books and publications. These offerings allow clients to showcase their products, services, and connect with their clientele on a deeper level, and establish themselves as industry thought leaders, fostering loyalty and strong connections. Submission guideline.

Radar Media is deeply rooted in custom publishing and is well-equipped to serve its clients with a turnkey solution involving writing, research, design, photography, formatting, book production, marketing, and distribution. Since its inception in 2001, the Winchester, MA-based company continues to provide services ranging from complete custom magazines to magazine inserts or "advertorials" focused on a particular industry theme. To provide their clients with credible, cobranded thought leadership material that features valuable content, Radar works closely with major magazines and publishing companies such as "eWeek", "IT Business Edge", "developer.com" and "eSecurity Plant". Submission guidelines.

Harbor House Publishers is a book publishing company based in Boyne City, Michigan, United States. They are a custom publisher with expertise in commerce and tourism and with over 45 years of experience in magazine publishing, Harbor House Publishers specializes in custom regional magazines and directories and in publishing a wide range of books, including fiction, non-fiction, poetry, photography, and children's literature. The company has been in operation for many years, actively contributing to the literary landscape by showcasing the works of various authors and promoting their creative expressions. Submission guidelines.

Signature Editions stands tall as an independent book publisher in Winnipeg, Manitoba. Since its inception in 1986, they have been a beacon of Canadian literary brilliance, publishing an exquisite array of literary masterpieces encompassing poetry, fiction, creative non-fiction, and drama. Signature Editions embraces a resolute mission of showcasing the profound talent of local authors while ardently promoting the rich heritage of Canadian literature. The company has an unwavering commitment to cultivating emerging writers, allowing them to show their crafted works to the world. This dedication to fostering and nurturing literary talent has sown the seeds of growth and recognition for countless promising authors, embarking on a journey of creative eminence. Submission guidelines.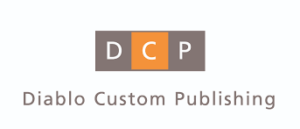 Diablo Custom Publishing is a content marketing agency that provides custom publishing and content marketing solutions for businesses and organizations. The company provides tailor-made literary creations, like magazines, brochures, engaging newsletters, digital content, and an assortment of mesmerizing media formats. Embracing a holistic approach, DCP's arsenal of services includes thoughtful content strategy, expert writing, meticulous editing, visionary design, captivating layout, and seamless distribution. Their ultimate aim is to weave a symphony of first-rate, engrossing, and informative content that not only effectively communicates the client's message but also elevates their corporate identity to soaring heights. Submission guidelines.

Founded in 1997, Grayton Integrated Publishing has helped clients create custom publications that achieve results through credible content and thoughtful design, delivered in the right format. The company focuses on business-to-business communications and specializes in turning technical or complex messages into powerful, compelling content conveyed in the language of your customer. They have a highly organized network of seasoned publishing professionals, reporters, writers, editors, art directors, designers, project managers, and a host of other communications specialists who weave their expertise into every project. This formidable assembly ensures that clients are bestowed with a tailored level of assistance, precisely calibrated to meet their unique needs. Submission guidelines.

MSP Communications is a well-known content marketing and custom publishing company from Minnesota, USA. With nearly 50 years of industry experience, they have become a popular entity in providing a diverse array of content services to businesses and organizations across various sectors. At the very core of MSP Communications' expertise lies its ability to create custom publications that encompass a wide spectrum of offerings, from captivating magazines and newsletters to polished corporate communications tailored to align with the client's branding and objectives. These publications offer valuable content to engage and connect with the target market effectively. The company boasts a comprehensive suite of content marketing strategies, skillfully crafting compelling narratives tailored for the digital realm, social platforms, websites, and an array of other marketing channels. Submission guidelines.
Conclusion
The world of custom publishing exudes an air of boundless creativity and relentless innovation, and the companies we mentioned here are some of the best in the trade. From crafting personalized books, magazines, and newsletters to developing compelling digital content, they have proven their proficiency in delivering tailored solutions that resonate with audiences across diverse industries. With their experienced teams and award-winning publications, these companies offer the perfect blend of creativity, strategy, and professionalism to help businesses leave a lasting impression on their audiences and achieve their communication goals.
Rafal Reyzer
Hey there, welcome to my blog! I'm a full-time blogger, educator, digital marketer, freelance writer, editor and content manager with 10+ years of experience. I started RafalReyzer.com to provide you with great tools and strategies you can use to achieve freedom from 9 to 5 through online creativity. My site is a one-stop-shop for freelance writers, bloggers, publishers, content enthusiasts who want to be independent, earn more money and create beautiful things. Feel free to
learn more about me here.