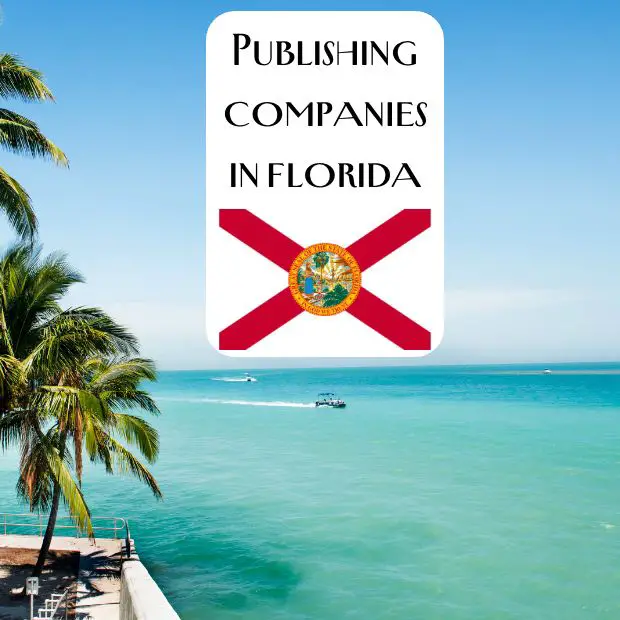 Florida is home to a vibrant literary community, with many talented writers and publishers throughout the state.
Whether you are looking for a publishing house to submit your manuscript to, or simply a book lover interested in learning more about the Sunshine State's literary scene, we have something for you. Let's dive in and discover some of the top book publishing companies in Florida that can help you launch your first book! After this guide, your next stop should be my exhaustive compilation of over 3,000 publishing companies.
Related content:
33 Book Publishers in Florida That Accept Manuscript Submissions: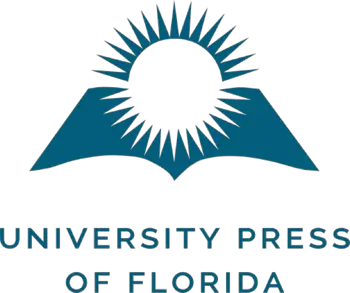 The University Press of Florida is a scholarly publishing house and book distributor based in Gainesville. It's an affiliate of the State University System of Florida and the university's official publisher. The press publishes academic books, journals, and digital media in Latin American studies, archaeology, history, literature, environmental science, and other subjects. Some of its must-read books are "From Death Row to Freedom" by Phillip A. Hubbart, and "The Making of Florida's Universities" by Carl Van Ness. Submission Guidelines or Procedure.

Caduceus International Publishing (CIP) was founded by a team of licensed physicians in Gainesville, Florida, in 2003. Since then, CIP has become a leading provider of high-quality medical textbooks and other educational resources for medical students and professionals around the world. Caduceus International Publishing's titles cover a wide range of medical specialties, including cardiology, dermatology, neurology, and radiology. Submission Guidelines or Procedure.

The Sarasota-based Canterbury House Publishing specializes in publishing Christian books, including fiction and inspirational stories. They also have other genres in their book lineup, such as adult fiction, mystery, romance, suspense, and young adult books. A few examples of bestselling inspirational books that came out of their press are "Anna: A Child of the Poorhouse" by Pat Mestern, and the "Georgia Gold" 4-book novel series by Denise Weimer. Submission Guidelines or Procedure.

Indigo River Publishing is an independent book publishing company based in Pensacola, Florida. Established in 2011, the company publishes a wide range of genres, including fiction, true stories, poetry, and memoirs, and offers a variety of solutions, including editing, design, distribution, and marketing. Some of its notable titles include "The Siren's Call" by Ryan Dalton, "Broken Pieces" by Rachel Thompson, and "The Art of Inquiry" by Dennis T. Jaffe. Submission Guidelines or Procedure.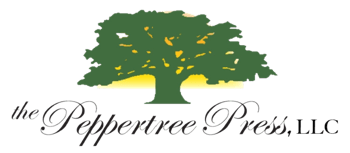 The Sarasota-based Peppertree Press specializes in producing high-quality books in a variety of genres, including fiction, history, memoirs, and children's literature. Experienced authors and publishers Richard and Kim Lewis founded the company in 2003. Some of their award-winning books include "Belle of the Glades" by Gloria Rothstein, "A Gift of Love" by Richard and Kim Lewis, and "A Place Called Wiregrass" by Michael Morris. Submission Guidelines or Procedure.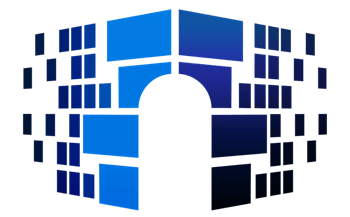 World Castle Publishing is based in Pensacola, Florida, and is known to bring an eager audience waiting for the next bestsellers that they crave. They produce suspense, romance, thriller, mystery, horror, fantasy, and other book genres. The company is also popular in the book publishing world as a producer of books for children as well as for teenagers and young adults such as "Summer of the Shark" by Divitto Kelly and "Forged" by Deborah Cox-Walker. Submission Guidelines or Procedure.

Jitney Books is a small publishing house based in Miami, Florida. It specializes in producing novels, short stories, inspirational books, poetry books, and other works by local authors that promote South Florida's literary culture. The company is also a best friend to Miami's street artists. They commission many of them to do cover designs for their books, such as "The True Tales of Bad Benny Taggart" by Timothy F., Schmand, and "The End of the Century" by David Rolland. Submission Guidelines or Procedure.

Legacy Book Publishing is a hybrid book publishing company based in Florida that provides professional publishing services to both new and established authors. The company offers a range of publishing packages, including editorial, design, printing, distribution, and marketing. Some of their most recent titles released by Legacy Book Publishing include "Two CIA Mules" by Seth Moorhead, and "Miami's Yesteryears" by Patricia Daly-Lipe. Submission Guidelines or Procedure.

The Boca Raton-based Universal Publishers made a name for producing academic textbooks and scholarly works. The company has been providing authors with a range of publishing services, including editorial, design, printing, distribution, and marketing since 1998. Some of their notable titles include " A Brief Course in Linear Algebra" by Whye-Teong Ang, "Microbes in the Spotlight" by A. Mendez-Vilas, and "Bitcoin for Nonmathematician" by Slava Gomzin. Submission Guidelines or Procedure.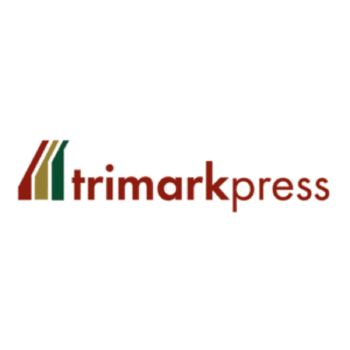 Trimark Press is a boutique book publishing company based in Deerfield Beach, FL, that produces high-quality books in a range of genres, including fiction, memoirs, business books, self-help books, and nonfiction children's books. Some of the highly successful books that came out of their press are "By His Stripes, I am Healed" by Pastor John Lowe, "Navigating the Business Swamp" by Steve Poorman, and "For Strip or Gamble" by Amy Minty. They encourage writers who are thinking of publishing a book to contact them.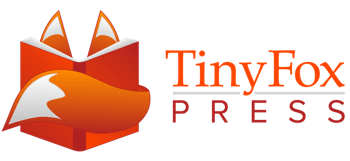 Tiny Fox Press is an independent publishing company based in North Port, Florida. Its forte is publishing unique and innovative works of fiction and true stories. They actively support emerging and diverse voices in literature and strive to create a collaborative and inclusive publishing environment. Tiny Fox publishes Galen Surlak Ramsey's novels with compelling protagonists such as the "Dakota Adams" science-fiction series and the "Captains & Cannons" fantasy series. They also produce historical books, young adult books, and mystery thrillers by various authors. Submission Guidelines or Procedure.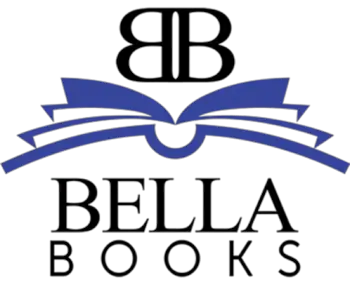 Bella Books is one of the fastest-growing independent publishers of books that feature LGBTQ+ characters and storylines. Founded in 2001, they have since published hundreds of literary fiction, anthologies, and non-fiction works by a diverse range of authors. The Tallahassee-based book publishing company produces books across adult genres such as romantic suspense, mystery, erotica, graphic novels, and science fiction. They also publish short story anthologies, historical fiction, and mystery thrillers. Submission Guidelines or Procedure.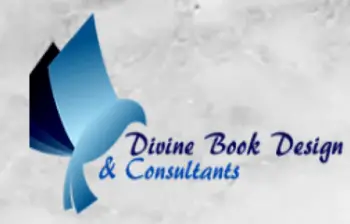 Divine Book Design is a professional book design and publishing company based in Florida. They specialize in Christian literature written by BIPOC authors. They provide editing, proofreading, book cover design, interior layout, formatting, and marketing services to authors, self-publishers, and publishing companies. A few examples of the books they published in print and digital forms are "Faith Made Me Whole" by Gabrielle Morris, and "Divorce & Remarriage" by Owen Byfield. Check out their Publishing Service Packages, if you have a manuscript you want to see in print or ebook form.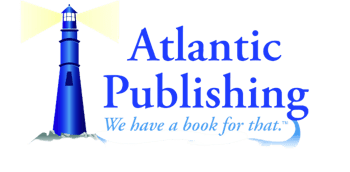 Atlantic Publishing is based in Ocala, Florida, and it specializes in non-fiction books covering a wide array of topics, including business, education, health, religion, self-help, and technology. The company has published hundreds of titles since opening its doors in 1998. They are also a reputable publisher of cool children's books such as "A Fussy Rabbit and the Peppy Panda" by Tara Ray, "The Shaded Forest Chronicles" by Makenzie Lauren, and "Do You Believe in Dinosaurs" by Darby Evans. Submission Guidelines or Procedure.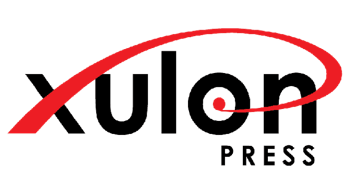 Xulon Press is a Christian self-publishing company based in Maitland, Florida. It was founded in 2001 and has since become one of the largest publishers of its kind in the world. The Press focuses on helping writers like New York Times Bestselling Author Mark Batterson self-publish their Christian books, including devotionals, memoirs, and theological dissertations. Xulon Press provides editorial, design, printing, distribution, publicity, and marketing services. Submission Guideline or Procedure.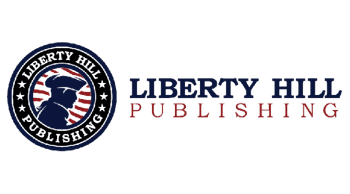 Liberty Hill Publishing is a self-publishing company based in Maitland, Florida. They help authors publish their books in a variety of genres, including fiction, non-fiction, poetry, and memoirs. The company provides a range of services with flexible publishing packages, including editorial and design, printing and distribution, and marketing and promotion. They employ an author-centric approach, which emphasizes collaboration and individualized attention to each writer's needs. Submission Guideline or Procedure.

Oceanview Publishing is an independent publisher in Sarasota, FL, that has a knack for publishing spy thrillers, mysteries, and suspense novels. The company was founded in 2006 and has since published over 200 titles. The company has an impressive lineup of award-winning books such as Raymond Benson's "The Black Stiletto" series, Adam Gittlin's "The Deal" and its sequel, "The Deal Master". You may contact an Oceanview representative if you think you have the next bestselling detective novel, like those published books by the great Margaret Strickland. You may also opt to click on this link: Submission Guidelines or Procedure.

Signalman Publishing is an independent publisher in Kissimmee, Florida. Not only are they on a mission to make classic books available for e-readers, but they also want to help authors release their books in print and digital forms. The company publishes fiction and non-fiction books, including Christian literature, devotionals, biographies, and memoirs. Some of the great reads that came from their press are "Leave a Legacy: Reflections on the Strategies of Great Leadership" by R. Stewart Fisher, and "Pastor Chef's 40-Day Marriage Challenge" by Bill and Cynthia Malone. Submission Guideline or Procedure.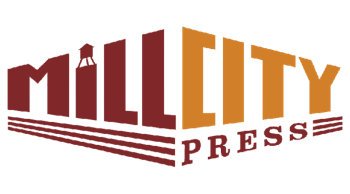 Mill City Press helps independent authors print and bring their books to the market. They provide various publishing solutions, including ghostwriting, editing, design, formatting, printing, and distribution. The company uses the proprietary PubSmart technology that was specifically designed for book production. The online platform enables authors to manage their book projects, as well as track their progress. Mill City Press works closely with authors to help them self-publish high-quality books, as well as market and promote them. You can refer to their Publishing Plans to learn more about their offers.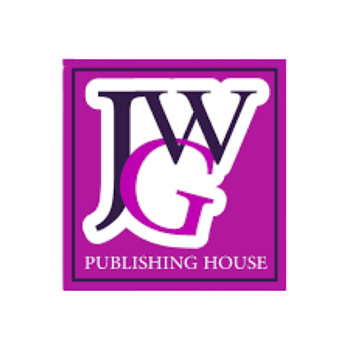 JWG Publishing House is a full-service book publisher of fiction, non-fiction, children's books, religious books, academic journals, and other literary works. They have offices in Florida and Georgia and have already helped thousands of authors turn their manuscripts into prints and e-books. Some of their most interesting books include the bestseller "Lessons from COVID-19" a short story collection from various authors, and "The Boy with Spiky Hair" authored by a toddler, Mason Cornett, which is available in both paperback and e-book versions. Check out their list of Publishing Packages if you want to work with them.

St. Petersburg Press is the namesake of the city it is located in Florida. It focuses on producing high-quality literature with a distinct Floridian flavor. They help local writers turn their dreams of becoming published authors into reality. They have an amazing lineup of fiction novels, travelogues, and stories about Florida, including the influences of Latin America on its culture. The book publishing company also has a great selection of politics and governance, history, war memoirs, and other topics. Check out their list of Service Packages, to know more about what they can offer.

Green Dragon Book Publishing started producing early childhood classroom guides and other teaching tools for educators and school administrators in 1969. Since then, this Palm Beach County-based publisher has expanded to non-fiction titles on topics like leadership, personal development, new-age spirituality, and many others. To this day, the company has a strong foothold in the Early Childhood Education niche. They continuously publish diagnostic books for assessing children's readiness for school, as well as a series of assessment handbooks for young to middle-grade kids. Submission Guidelines or Procedure.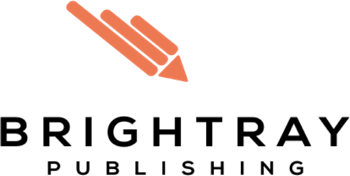 Brightray Publishing offers a wide range of publishing aids to both new and experienced authors, including editing, design, formatting, distribution, and marketing. The company is based in Winter Park, FL, and helps both local and remotely located writers get their manuscripts published in print or e-book form. Some of the books they worked on, and are currently marketing and selling, are "Brand SERPs for Business" by Jason Barnard, and "The Digital Citizen's Guide to Cybersecurity" by Antoinette King. Submission Guidelines or Procedure.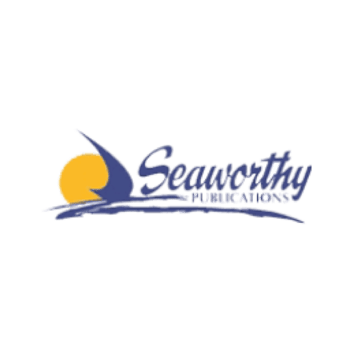 Seaworthy Publications is a book publisher in Melbourne, Florida that specializes in nautical-themed literature. The company has been publishing books that are related to sailing, fishing, yachting, and other seafaring activities since 1992. The company works with experienced authors who have a passion for the sea and who are experts in their fields. They are popular for producing regional cruise guides that cover the Bahamas and the Caribbean. Submission Guidelines or Procedure.

The Coral Gables-based Mango Publishing Group has been producing books across various genres since 2014. It includes subjects or topics such as health & fitness, personal growth, relationships, cooking, diversity & inclusion, gender equality, and travel. The company's publishing assistance includes editing, design, formatting, printing, and distribution. Some of their most notable titles are "The Competitive Buddha" by sports psychologist Dr. Jerry Lynch, and "The Woman's Book of Courage" by Sue Patton Thoele. Submission Guidelines or Procedure.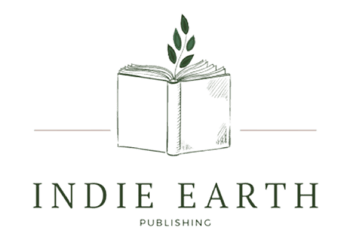 Indie Earth Publishing House is a Miami-based independent publishing company that specializes in new adult fiction, essay collections, memoirs, and short story books. The company offers editorial assistance to help authors develop their manuscripts, as well as book design, printing, and distribution solutions. Some of their prolific poets are Kendall Hope (The Willow Weepings, Pockets of Lavender, etc.) and Flor Ana (Nourish Your Temple: Self-Love & Care Poetry, A Moth Fell in Love with The Moon, etc.) Submission Guidelines or Procedure.

Pineapple Press made a name for itself as one of the leading publishers of books on the history, culture, folklore, travel destinations, and natural environment of Florida and the Southeastern United States. Some of the must-read books from Pineapple Press are "Florida's Coast-to-Coast Trail Guide" by Nanci J. Adler, "Boca Rococo" by Caroline Seebohm, and "Hunt for Gold: Sunken Galleons in the New World" by John Christopher Fine. Submission Guidelines or Procedure.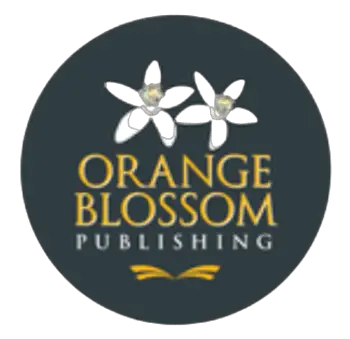 Orange Blossom Publishing is a homegrown Floridian publisher that is steadily making a name for itself as a reputable producer of children's and adult books, particularly for female readers. The company was founded and owned by a five-time Royal Palm Literary Award (RPLA) winner, who eventually helped other writers become award-winning authors too. It includes 2021 RPLA Gold Award winner Kristin Durfee for her young adult fiction "Mass". Submission Guidelines or Procedure.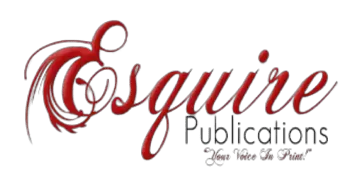 Hailing from Palm Coast, Florida, Esquire Publications helps local and international authors publish their manuscripts in print and e-book forms. They publish fiction, non-fiction, and poetry books across different genres. It includes educational and children's books, Christian books, and anthologies. The company also helps authors distribute their work around the world through almost 40,000 distribution channels, including retailers, universities, libraries, and online stores, such as Amazon, Kindle, and Apple Books. Submission Guidelines or Procedure.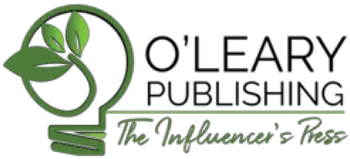 O'Leary Publishing is a hybrid publisher based in Naples, Florida. They pride themselves on turning many first-time authors into category bestsellers, with their books attaining the #1 ranking for new releases on Amazon. Some of their highly recommendable titles are "Manuscript Magic: 7 Simple Steps to Writing a Book" by Heather Davis Desrocher, and "The Shero Mindset: 7 Inspirational Stories to Empower Your Life" by Maria Luisa M. Carter. Submission Guidelines or Procedure.

Two Penny Publishing promises the best of both worlds to aspiring book authors. You will get the same support traditional publishers provide to make your book a bestseller, without taking a huge chunk of your royalties, as if you're self-publishing. This publisher from Tarpon Springs, FL, is on a mission to help new authors become bestselling writers. One of the authors the company previously worked with is Kaylee Stepkoski, whose novel "Ever" became so wildly successful that it spawned a couple of sequels. Submission Guidelines or Procedure.
Burrow Press is a nonprofit publisher in Orlando that focuses on supporting local writers, whether seasoned or neophyte, in the publication of their books. This small press produces a wide range of literary works with a strong sense of commitment to writing excellence. Some of their most interesting current releases are "15 Views of Miami" by Jaquira Diaz, and "Venus in Retrograde" by Susan Lilley. Submission Guidelines or Procedure.

Richter Publishing is a book publishing company in Seminole, Florida that specializes in helping authors bring their books to life. They offer editing, design, printing, marketing, and other essentials of book publication. Some of their current must-read books include "Ruthfulness: A Mother's Journey to Accepting Autism" by Ruth Brunson and "Brothers in War" by Ginger Rodeghero. Both of which got five-star ratings from Goodreads. Submission Guidelines: NA but they regularly host Writing Contests.
Wrap Up
Florida boasts a rich and diverse literary landscape, with numerous publishing companies dedicated to promoting and publishing exceptional literary works. From small, independent presses to established publishing houses, the companies mentioned in this article represent some of the best in the state. Whether you're an aspiring author or an avid reader, these publishing companies offer a wealth of opportunities to discover new and exciting voices in literature. Next up, you may want to explore a guide to the top publishing companies in Georgia.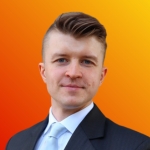 Rafal Reyzer
Hey there, welcome to my blog! I'm a full-time blogger, educator, digital marketer, freelance writer, editor and content manager with 10+ years of experience. I started RafalReyzer.com to provide you with great tools and strategies you can use to achieve freedom from 9 to 5 through online creativity. My site is a one-stop-shop for freelance writers, bloggers, publishers, content enthusiasts who want to be independent, earn more money and create beautiful things. Feel free to learn more about me here.