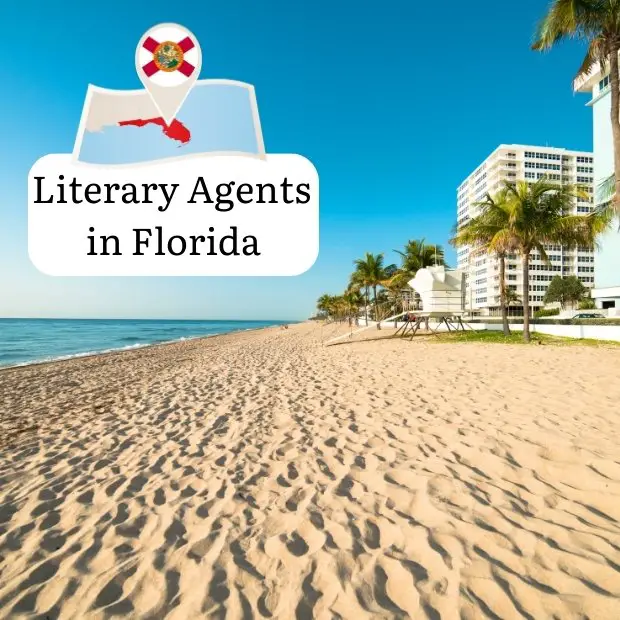 Navigating the intricate world of publishing and securing representation are crucial steps for authors aspiring to share their stories with a broader audience.
In the vibrant publishing industry of the Sunshine State, there are literary agents in Florida who can be valuable allies for writers seeking to embark on this journey. In this article, we delve into the realm of literary representation in Florida and present a curated list of the best literary agents, along with their contact information.
Here are some of the best literary agents in Florida: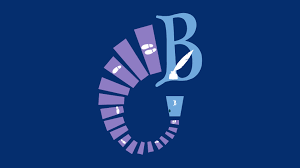 The Barbara Bova Literary Agency has a sterling track record of representing authors and their literary works. Founded by Barbara Bova in Naples, Florida in 1974, the agency offers services such as representation, manuscript evaluation, publishing consultation, and exploring subsidiary rights. The company has helped hundreds of writers publish their books. However, they do not represent authors of screenplays, children's books, or poetry. Playwrights of theater scripts and writers of fiction and nonfiction can get in touch with the Senior Associate Agent, by mail or check out their submission guidelines on the company website. Submission Guidelines.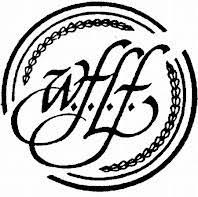 Located in Pensacola, FL, the West Florida Literary Federation (now named Emerald Coast Writers) is a dynamic organization that promotes and supports literary arts and culture in the West Florida region. Committed to fostering a vibrant literary community, the federation offers a range of programs, events, and resources for writers and readers alike. Through workshops, author readings, book festivals, and educational initiatives, the federation encourages creative expression and the appreciation of literature. They help represent their members when dealing with publishing companies in Florida and other parts of the USA. By connecting local writers with audiences and providing platforms for literary engagement, the federation contributes to the enrichment of cultural life in West Florida. Whether through networking opportunities or literary events, the organization nurtures a space where the written word thrives and where individuals can explore their literary passions. Contact Info.

Global Lion Intellectual Property Management, Inc. operates both as a literary agency and an intellectual property manager. It represents authors, facilitating connections with publishers, negotiating contracts, and overseeing authors' literary careers. As an intellectual property manager, the company specializes in safeguarding and managing various intellectual property rights, including trademarks, copyrights, and patents. This dual function allows Global Lion to serve as a comprehensive partner for authors, helping them navigate the complexities of the publishing industry while also protecting their creative and innovative works. Through strategic representation and rights management, Global Lion supports authors in achieving their publishing goals and maximizing the value of their intellectual property assets. Submission Guidelines.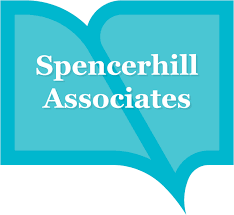 Spencerhill Associates is a well-established literary haven, a cherished creation born of the vision and passion of Jennifer Spencer and Karen Solem in Lakewood Ranch. This agency is dedicated to representing authors and their literary works, guiding them through the publishing landscape, and building the foundation of successful careers. At the heart of Spencerhill Associates lies an enchanting symphony of genres, spanning a diverse tapestry that encompasses romance, mystery, thriller, young adult, and women's fiction. They help authors embark on a journey toward literary success, each step firmly fortified by a steadfast partnership of shared vision and boundless dedication. Submission guidelines.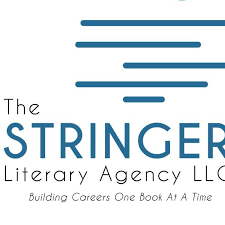 The Stringer Literary Agency LLC is a full-service agency, that specializes in commercial fiction and select nonfiction, since their inception in 2008. They are all about fiction books, ranging from romance, women's fiction, and historical sagas to the enigmatic allure of mystery, contemporary tales, urban fantasies, and YA and teen, sci-fi, etc. Leaving other literary realms such as nonfiction, screenplays, picture books, cookbooks, short stories, memoirs, and academic works to be explored with other literary agents. StringerLit acts as a crucial intermediary, gracefully bridging the gap between authors and publishing houses, negotiating contracts, and seeking the finest opportunities for their clients. The agency's invaluable editorial feedback serves as a guiding light for authors, refining their manuscripts and improving their chances of successful publication. Submission guidelines.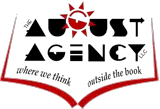 The August Literary Agency has consistently thrived for decades, offering tailored support to an exclusive group of outstanding writers worldwide. Beyond editing, this agency actively collaborates with authors on career advancement, series development, branding, and marketing. They are experts in various book formats, including hardcover, digital, film, audio, and foreign rights. Their clientele has found homes in a diverse range of outlets, from academic presses to traditional publishing giants like HarperCollins and John Wiley & Sons. With each project, the agency remains committed to nurturing authors' talents, ensuring their literary journeys are strategically designed and brilliantly executed. Submission guidelines. Jevon Bolden is a respected figure in the literary industry known for her contributions as an author, editor, agent, and publishing professional. With a passion for connecting authors with publishing opportunities, she plays a crucial role in guiding writers through the complex process of getting their works published. Jevon Bolden has created literary works that often explore themes of faith, personal growth, and empowerment. Her writings resonate with readers seeking inspiration and insights into various aspects of life. Like other Florida publishing agents, Jevon Bolden evaluates manuscripts, query letters, and proposals, identifying promising talent and compelling literary works. She works closely with authors to refine their manuscripts, providing editorial feedback and insights to enhance the quality and marketability of their writing. Submission guidelines.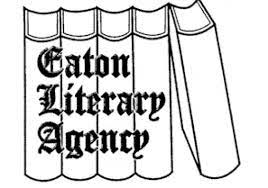 Founded in 1984, Eaton Literary Agency is a prominent player in the literary landscape. They have an innovative $3,000 Literary Awards Program that was initiated to draw exceptional manuscripts into their fold, enabling top-tier author representation to publishers. Eaton Literary Agency carefully reviews manuscripts and proposals from authors, selecting those with the potential for publication. If you're considering submitting your book proposal, gaining insight into this Florida literary agent becomes paramount. They stand as a bridge between authors and publishers, committed to bringing quality literature to the forefront of the literary world. Submission guidelines.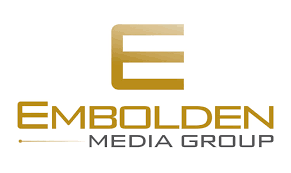 Embolden Media Group is a boutique book publishing consulting firm and literary agency. It empowers a diverse range of writers, new authors, speakers, activists, and cultural influencers. From ideation to placement, they nurture transformative voices, partnering with authors to secure traditional publishing deals and spots in bookstores. Embolden Media Group's curated portfolio spans inspirational fiction, spiritual growth, memoirs, race discussions, women's issues, health, and children's literature. They present an online form to connect and guide authors through their creative journey, shaping narratives that inspire and resonate across categories. Submission guidelines.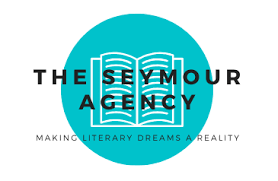 The Seymour Agency is a premier literary agency founded by Mary Sue Seymour in 1992 that represents a variety of award-winning and best-selling fiction and non-fiction authors. The founder created the agency as a platform to represent and champion talented authors. Their team of experienced literary agents works closely with a diverse clientele, ranging from professionals to aspiring talents across various categories. The Seymour Agency's core services revolve around negotiating publishing contracts, advocating for their client's best interests, and providing valuable guidance throughout the publishing process. Over the years, the agency has achieved numerous success stories, with many of its represented books attaining commercial success and critical acclaim. Actively involved in industry events, The company stays connected with the ever-changing landscape of the literary sphere, ensuring it remains at the forefront of the publishing scene. Submission guidelines.

Cricket Freeman is a multifaceted literary agent. Beginning as a freelance writer, she founded Possibilities Press in 1991, bridging art, business, and writing to serve small publishers. A decade later, her focus shifted entirely to literary representation. The literary agent focuses on linking writers' resources with literary and literacy charities. Cricket Freeman's voyage encapsulates an unwavering commitment to authors, innovation, and literary empowerment. Submission guidelines.

Wolgemuth & Associates was established in 1992 with a deep commitment to uplifting Christian writers, providing them with a platform to share their profound voices and impactful narratives. The company excels in navigating the intricate landscape of publishing, offering a guiding hand to authors as they embark on their literary journeys. This agency's legacy is defined by its relentless pursuit of excellence, ensuring that each author's message is nurtured and conveyed with utmost care. With a rich history and a promising future, Wolgemuth & Associates continues to be a beacon of support for Christian book genres and authors, empowering them to share their stories with the world. Submission guidelines.
Final Thoughts
If you're an aspiring author seeking the best literary agents in Miami, Lakewood Ranch, and other parts of Florida, look no further! These top agents offer instant access to their expertise and are eager to help you find book agents, secure a publisher, and connect with readers. Whether you're writing a memoir or delving into fiction, no matter the book genre, their seasoned editors are ready to assist you. From their well-equipped offices to their media-savvy strategies, these literary agencies possess the tools needed to help you decide on the best path to literary success.
Related content:
Rafal Reyzer
Hey there, welcome to my blog! I'm a full-time blogger, educator, digital marketer, freelance writer, editor and content manager with 10+ years of experience. I started RafalReyzer.com to provide you with great tools and strategies you can use to achieve freedom from 9 to 5 through online creativity. My site is a one-stop-shop for freelance writers, bloggers, publishers, content enthusiasts who want to be independent, earn more money and create beautiful things. Feel free to
learn more about me here.