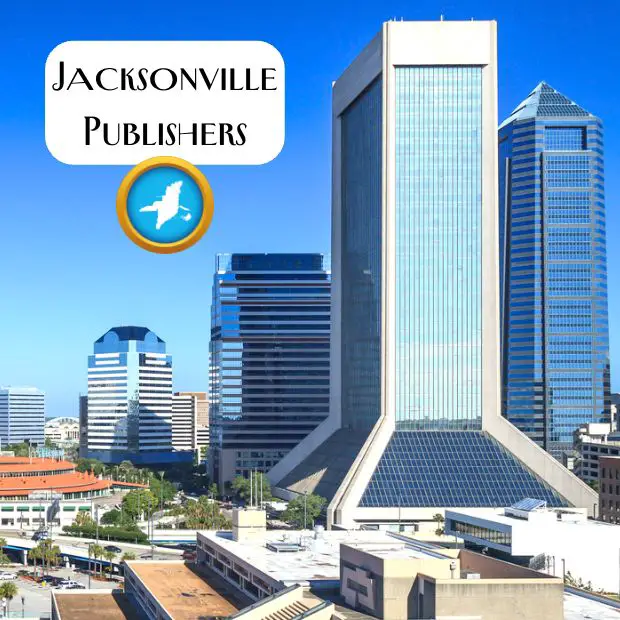 If you're an author or literary agent looking for the top book publishing companies in Jacksonville, Florida, you came to the right place.
It doesn't matter if you're a local or living elsewhere, this list will be an invaluable resource for finding the right publisher to help bring your manuscript to life. Who knows, you can be the next Ernest Hemingway, Marjorie Kinnan Rawlings, or any other popular authors that hailed from Florida.
Here are some of your best options for introducing your writing to the world in paperback, hardcover, ebook, or audiobook form.
So, what are we waiting for? Let's dive into Jacksonville's top book publishing companies!
You may also like: The Best Book Publishers in Florida
Here Are The Top Publishers in Jacksonville:
Passengers Literary Press, Inc., or Passengers Press for short, is a nonprofit publishing company in Jacksonville, FL, that produces poetry, fiction, and non-fiction books and journals, including memoirs, short story collections, and many others.
They are known to promote emerging and established writers from diverse backgrounds, with unique perspectives on relevant issues such as social justice, cultural identity, human rights, racial conflicts, and life-changing events.

Seedsowers Christian Publishing is an independent publisher of Christian books that inspire and educate readers on spiritual and Biblical principles. The company is based in Jacksonville and it aims to continue producing pieces of literature that bring people to the saving knowledge of Christ.
They offer various services for established and aspiring authors, including editing, cover design, publication, distribution, and marketing. They have published cleverly designed projects in a variety of genres, including fiction, non-fiction, and children's literature.
Submission Guidelines: NA, but you can submit your query to their contact form.
Premier Writing Group, LLC, is one of the fastest-growing independent publishers in Jacksonville that provides various services to established and aspiring authors. It includes ghostwriting, editing, proofreading, cover designing, publishing, and marketing.
They publish fiction and nonfiction and accept manuscripts in various children and adult genres. It includes autobiographies, memoirs, anthologies, suspense-thrillers, fairy tales, horror, investigative research, and history.
Check out their pricing page for details about the services you need to publish your book.

Berean Publications is a Christian publisher of books and other literary materials that promote Biblical doctrines and principles, particularly those that agree with the fundamental Baptist faith.
The company supports both international and local authors in every step of the publishing process. They publish doctrinally sound and Biblically accurate Bible study resources, devotionals, theological research, and books on Christian living for all ages.
Submission Guidelines: Go to their publishing page for details

Mazo Publishers is an independent Jewish publisher with a headquarter in Jacksonville, Florida. They are publishing books and ebooks that cover a wide range of topics in both fiction and non-fiction categories in English and Hebrew languages.
Many of the authors they've worked with are religious leaders, doctors, lawyers, public speakers, historians, and adventurers. They publish novels, memoirs, historical non-fiction, children's books, poetry, and various literature for adult and young adult readers.
Submission Guidelines: See their manuscript subscription form.
Taylor Made Publishing, LLC of Florida, provides seasoned and first-time authors with the essential resources to turn their manuscripts into hardcover, paperback, or digital books, without the traditional publishing hassles.
This Jacksonville-based publishing company offers end-to-end services to any writer who wants to become a published author – from the simplest aspects such as coaching to editing, lay-outing, ebook formatting, etc. to the more complicated ones such as ISBN registration, marketing, and distribution.
Storehouse Media Group is one of the most dynamic book publishers in Jacksonville that offers a one-stop-shop solution to local authors and those from afar. They offer services that range from ghostwriting to editing, publication, and helping turn your literary masterpiece into a bestseller.
They boast an impressive lineup of ebooks, audiobooks, hardcover, and paperback bestsellers in various genres. It ranges from business to self-help, autobiography, memoir, law enforcement & military, romantic suspense, young adult fiction, children's, and Christian books.
Marcinson Press is an independent publisher of children's books, young adult fiction, parenting books, novels, picture books, and other literary works in Jacksonville, Florida. They work in partnership with local authors, photographers, illustrators, and other creative types.
They are committed to producing books that express new ideas and boost interpersonal communications. The press has a PAL (Published and Listed) status at the Society of Children's Book Writers and Illustrators.
As of this writing, they are not accepting unsolicited submissions, but they encourage writers to contact them for possible collaboration.
Moore & Poesy is a small publishing house in Jacksonville that helps experienced and new authors bring their book publishing journey to the finish line. They publish resource books for writers such as guides for self-publishing, digital publishing, finding a literary agent, and boosting writing productivity.
The company offers a wide range of services to help you launch your first book, such as proofreading, editing, coaching, obtaining ISBN, converting files to ebook formats, registering copyright, getting barcodes, and promoting your book online.
They don't have a page that explains how to submit your work for publication, but you can contact them to ask for a quote.

Authorify is a digital marketing solutions company in Jacksonville, Florida that helps businesses and sales professionals gain more customers by turning them into authoritative figures as published authors. That makes them a bona fide self-publishing company.
Their concept is simple, yet makes a lot of sense. For example, instead of being just a run-of-the-mill realtor, you can publish a book about real estate through their help, and you will instantly become an authority on the subject. They will help you from the writing process to the completion and distribution of your book. Neat, huh?
To learn more about the services offered by Authorify, click here.
Triplicity Publishing is a small press-style publisher in Jacksonville, Florida, that is open to accepting submissions from neophyte authors, as much as from published authors. They always give the highest degree of care and respect for every literary piece that passes through their press.
They publish novellas and novels with compelling protagonists as main characters in almost every literary genre that thrills readers of all ages. It includes romance, mystery, suspense, action, fantasy, paranormal, and science fiction.
Alpha Book Publisher has several offices in Jacksonville, Florida. They specialize in digital publishing, but can also provide standard services offered by traditional publications. They produce books in almost every book genre you can think of.
They offer professional editing, design, and other services to help writers bring their literary masterpieces to life. Whether you write fictional stories with fantasy, horror, romance, or science fiction themes, or non-fiction such as autobiography, business, or history, they can be of help.
Submission Guidelines (just click on the thumbnail of the genre that classifies your work).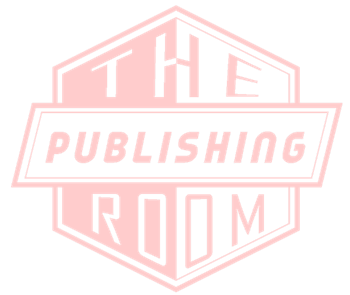 The Publishing Room started as a Self-Publishing company in Jacksonville in 2020. But in a short period, they quickly grew into a boutique publishing house that accepts manuscript submissions for children's books and poetry.
The company also offers consultation services for the publication and writing process, as well as online courses such as Novel Bootcamp and Self-Publishing Course. Even though they are relatively new-comer in the publications industry, they already did a good job in helping several young writers become published authors.

Famaco Publishers, LLC specializes in books that focus on the Muslim faith. However, they are not limited to those pieces of literature, as they also publish inter-faith books and other genres, such as ethnic studies and various academic books.
Based in Jacksonville, Florida, the company has a longstanding track record of producing high-fabulous books that inspire, educate, and entertain readers across many generations. They also provide editorial and short-run printing services.
Submission Guidelines (Self-publishing Services)
A Different Kinda Luv Inc. is committed to giving hope to authors who have been writing their hearts out to get their work out there for the world to hear or read. They are in Jacksonville and offer comprehensive editing and publishing services.
The company is both into print and digital publishing and is always on the lookout for thought-provoking, insightful, and world-changing views to grace the pages of hardcovers and paperbacks, as well as e-reader screens.
Send them a message through their site's contact form to learn more about how you can become a published author with their help.
Everglades K-12 Publishing specializes in academic books and instructional materials for K-12 curricula. They focus on producing engaging and effective content that meets state and national educational standards for primary, middle-grade, and high school education.
The company's offerings include textbooks, workbooks, teacher guides, and digital resources for subjects such as math, science, social studies, and language arts. Their products are widely used not only in Jacksonville but across the whole of Florida.
Just fill up their contact form for all kinds of inquiries.
iWrite4orU is on a mission to help new authors break into the world of book publishing. The company promises a strong sense of commitment to hold your hand from the writing process to the eventual publication and distribution of your book to a wide group of readers.
They are also highly focused on helping Black, more particularly women authors, to write, edit, and finish their literary masterpieces, and release them to a wide audience. Its CEO Liltera Williams has a deep understanding of these authors' struggles, being a woman of color herself.
They have special packages for aspiring authors that you can access through the link we provided.
Writehounds Publishing LLC, is an independent publisher of books, ebooks, and audiobooks in Jacksonville, the most populous city in the Sunshine State. Despite their small stature as compared to other publishing companies, they get the job done in making a mark in the industry.
At the moment, they are only featuring a handful of authors with diverse work that ranges from paranormal romance, coming-of-age, mystery, suspense, self-help, and adult coloring book.
They are not accepting unsolicited submissions, but you can email them at writehounds@gmail.com for further inquiries.
Though the chances of getting your book published through this publisher are scant, New World Publications is still worth mentioning in this list. Not only because they are headquartered in Jacksonville, but because of the noble thing they are trying to do.
The company has published dozens of books that detail Florida's diverse marine life. They are not only dedicated to identifying, photographing, and describing all the fish, cephalopods, mollusks, and other sea creatures in Floridian waters, but also to promoting environmental conservation.
If you are an avid underwater adventurer who strongly supports what they are trying to do, maybe you can contact them for collaboration.
Why Publish Your Book in Florida?
Whether you're looking to publish fiction, non-fiction, children's literature, memoir, poetry, or short story collection, Jacksonville is teeming with publishing companies that can get the job done.
We witness time and time again how the written words can change the course of history. They can ignite revolutions, cause the creation of new laws, give hope to the oppressed, and influence the collective psyche of an entire nation or generation.
We don't need to go far from Florida to prove this point. A perfect example is the book "Child Snatched" by Margaret Strickland. Published in 1979, the book chronicles the author's grandson's kidnapping case, which became the fuse that leads to the creation of the state's Child Protection law.
If you have an engrossing fable that you need to share with the world, consider bringing it to life in print or digital form. Who knows? It can be life-changing not only for you but for your readers, too.
Even fantasy books can affect something in the real world. Remember how J. R. R. Tolkien's Lord of the Rings trilogy made history in the filmmaking industry?
Final Thoughts
There you have it, some of the most dynamic book publishers in Jacksonville that can help you launch your career as a bestselling author. It doesn't really matter though, whether you enlist the help of a publisher from the city, or elsewhere in Florida.
The Sunshine State's publishing industry is so robust that there are plenty of companies you can turn to, such as Canterbury House Publishing in Sarasota, Indigo River Publishing in Pensacola, Tiny Fox Press in North Port, Bella Books in Tallahassee, Jitney Books in Miami, and Burrow Press in Orlando.
In fact, it doesn't have to be in Florida at all (though it will be convenient if you're a local). The publishing world is so vast that your option is almost limitless. The important thing is that you are fulfilling your dream of publishing a book. And once you've reached this goal, perhaps you can start thinking about translating your masterpiece into more languages.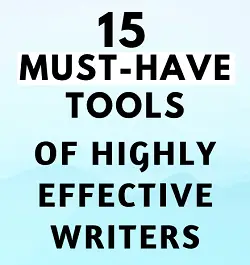 Free resource: Download your free PDF and learn about the top tools used by freelance writers.
Download here
Rafal Reyzer
Hey there, welcome to my blog! I'm a full-time blogger, educator, digital marketer, freelance writer, editor and content manager with 10+ years of experience. I started RafalReyzer.com to provide you with great tools and strategies you can use to achieve freedom from 9 to 5 through online creativity. My site is a one-stop-shop for freelance writers, bloggers, publishers, content enthusiasts who want to be independent, earn more money and create beautiful things. Feel free to
learn more about me here.