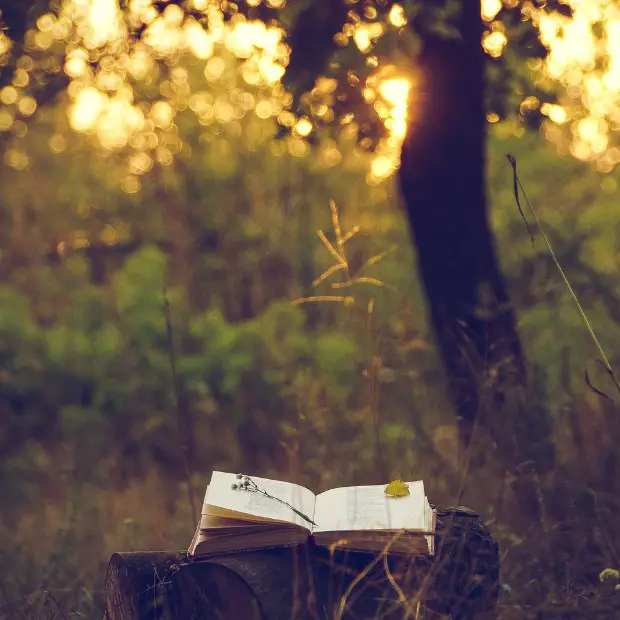 Poetry is an art that heals the soul and inspires readers to live better lives. To elevate the presence of faith-based poetry, I've curated a database linking to esteemed Christianity-focused publications.
Most of these platforms accept poetry submissions, but also welcome short stories, photography, and creative nonfiction, enabling you to showcase your talents. Below, you'll find links to submit your poems for consideration. But be patient, as response times can be extended, but I'm sure that your voice and words will soon have the opportunity to reach a broader audience. Once you're done, my 3,000 publishing entities database is ready for you.
Here's an updated list of the top Christian poetry publishing companies: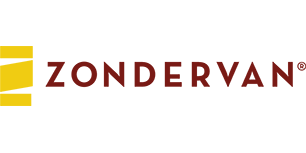 Zondervan, headquartered in Grand Rapids, MI, and part of HarperCollins Christian Publishing, is a titan in the Christian communications arena. For over 80 years, this world-leading Bible publisher has been the driving force behind Christian literature, manifesting through bestsellers, curricula, academic resources, and more. Despite their expansive catalog, which spans from fiction genres such as romance and historical thrillers to devotional and high-design gift books, Zondervan doesn't highlight an explicit poetry section on their website. Yet, many Christian poetry titles on platforms like Amazon or Barnes & Noble bear the Zondervan imprint, signaling their understated presence in this niche. Submission guidelines.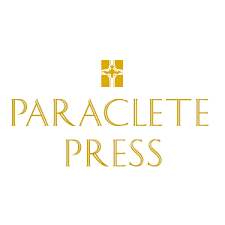 Paraclete Press, deeply rooted in Benedictine spirituality, celebrates the multifaceted essence of Christian life through many publications. Although they traverse various domains from Paraclete Fiction to the Franciscan-focused San Damiano Books, their Paraclete Poetry series distinctly stands out, capturing spiritual reflections in lyrical prose. With titles such as "Taking Root in the Heart" by Jill Peláez Baumgaertner, "Holy Land" by Angela Alaimo O'Donnell, "Holy Sparks" by Diana Woodcock, and "Journey to the Morning Light" by Catherine de Vinck, they offer readers a profound exploration of faith in poetic form. Additionally, their alliance with the Mount Tabor Ecumenical Centre for Art and Spirituality in Barga, Italy, births the Mount Tabor Books series, weaving together art, literature, and spirituality. Submission guidelines.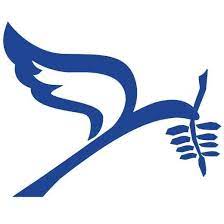 For three-quarters of a century, the Christian Courier has served as a dynamic platform for believers. Spanning the challenges of immigrant assimilation to the rising call for social justice, CC has consistently spotlighted the "already and not yet" reign of Jesus Christ on earth. Embracing the beauty of artistic expression, their poetry collections, penned by authors like D.S. Martin, Karen Wilk, John Terpstra, Victoria Veenstra, Psalmuel Benjamin, and Linda Siebenga, offer poignant reflections on nature, personal tales, and biblical narratives often steeped in the stories from the Old Testament. Submission guidelines.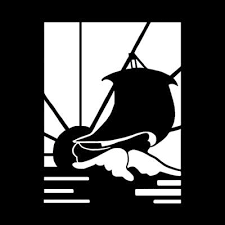 Cladach, a Scottish Gaelic term evoking the imagery of a "seashore," is a dedicated small press that brings forth waves of compelling narratives across memoirs, nonfiction, fiction, and notably, poetry. Drawing inspiration from their past experiences along the Pacific Coast of Northern California—where the hunt for agates became symbolic of finding beauty in life's pressures and changes—Cladach has embarked on their unique poetry line, Agates. Each collection in this series mirrors the depth, design, and divine creativity found in every agate, presenting poetry both in rhyming and free verse that resonates with authenticity and explores universal themes. Situated in Greeley, Colorado, Cladach champions historic, biblical Christianity, striving to depict grace in a postmodern world. Submission guidelines.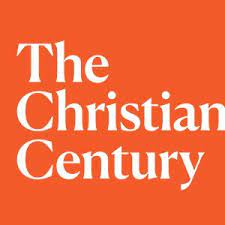 The Christian Century stands as a beacon of ecumenism from its base in Chicago. Beginning its journey in 1884 as the Christian Oracle, it rebranded at the dawn of the 20th century and quickly rose to prominence, becoming a significant Christian literary journal that has seen contributions from luminaries like Jane Addams, Reinhold Niebuhr, and even the full text of Martin Luther King Jr.'s "Letter from Birmingham Jail" in 1963. Beyond its print and digital publications, it amplifies its voice through blogs, podcasts, and an annual lecture series in Chicago, graced by figures like Barbara Brown Taylor and Krista Tippett. Despite its rich legacy and ongoing contributions, as a nonprofit, The Century heavily relies on donations. Submission guidelines.

The St. Thomas Poetry Series, originating from poetry readings at St. Thomas's Anglican Church in Toronto in 1988, stands as a testament to the harmonious interplay of poetic and visual art. This remarkable series began with the anthology launch of "Christian Poetry in Canada" and quickly transformed into regular spring and fall readings, showcasing revered Canadian poets like James Reaney, Joy Kogawa, and Margo Swiss, among many others. Esteemed for its "excellence in both poetry and design," as noted by Jeffery Donaldson in the University of Toronto Quarterly, the series' early publications are particularly celebrated for their hand-printed covers featuring intricate wood engravings by Nancy Ruth Jackson. This melding of poetic richness with visual allure exemplifies the series' devotion to a holistic artistic experience. Submission guidelines.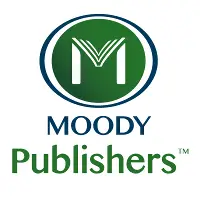 Moody Publishers, rooted in a rich history dating back to D. L. Moody's era of horse-drawn wagon deliveries in 1894, is now one of the largest Christian publishers. Situated in Chicago's River North neighborhood, this nonprofit institution has, for over 125 years, distributed an impressive array of more than 300 million books ranging from Bible commentaries to those fostering spiritual and relational growth. Among its illustrious offerings is "The Christian Book of Mystical Verse", a curated collection that weaves poems, hymns, and prayers, offering solace to the soul. Submission guidelines.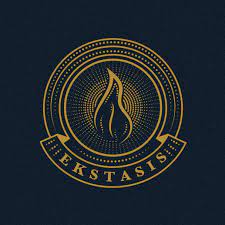 Ekstasis, a creative initiative by Christianity Today, serves as a digital sanctuary, offering readers a refuge from today's clamor through artful expressions of the Christian experience. Imagining a refreshed approach to Christian culture, Ekstasis weaves personal essays rich with literary history and theology, a diverse range of poetry, and profiles of artists & musicians. Rooted in the principles of Beautiful Orthodoxy, this platform invites photographers, poets, and other artists to contribute, merging the aesthetic and spiritual in pieces that resonate with life in Christ. With a commitment to originality, Ekstasis welcomes submissions throughout the year, both for digital features and their annual print edition. Submission guidelines.

SPCK, rooted in a 300-year legacy initiated by founder Thomas Bray, is more than just a publisher—it's a Christian mission dedicated to bridging the gap between Christianity and an increasingly secular culture. With a vision centered on sparking conversations between Christianity and modern society, SPCK remains committed to producing creative Christian literature that reaches individuals across the spectrum of belief. As secularization trends rise, SPCK ardently works to ensure that the message of Christ remains both relevant and accessible. Proudly featuring talented authors like Kenneth Steven, the publisher has an extensive catalog that spans from introspective poetry to profound Christian fiction. Their poetic works, such as "Coracle" and "The Heart's Time," offer poignant reflections on the human spirit in today's world. Submission guidelines.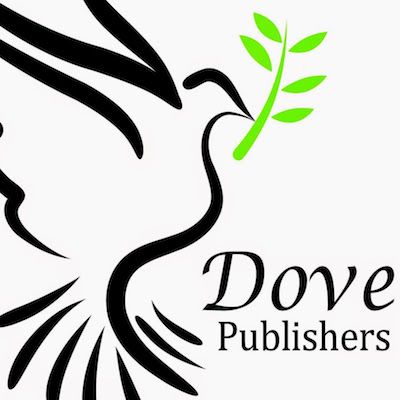 Dove Christian Publishers, originally established as Conquest Publishers in 1998, is a Bladensburg-based hybrid Christian publishing house. With a history rooted in creating resources for prison ministries, the publisher has since expanded to offer a broad range of content, including poems, devotionals, Christian fiction, and children's literature. As an imprint of Kingdom Christian Enterprises, they champion both established authors and fresh voices, offering traditional publishing under Dove Christian Publishers and self-publishing through Inscript Books. Committed to glorifying Jesus Christ, they strive to entertain, edify, and inspire the Christian community and those curious about a life of faith. Submission guidelines.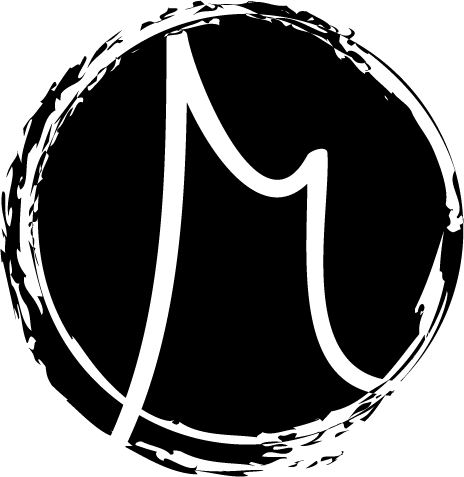 For over a decade, Relief has been offering an annual print journal that delves into faith and imagination through literary forms such as fiction, poetry, and book reviews. Steering clear from oversimplified "inspirational" narratives, Relief seeks literature that reflects the intricate layers of human existence and promotes holistic flourishing. Drawing inspiration from the architectural definition of "relief" — a fusion between 2D and 3D — the publication embraces writings that push us towards a deeper understanding of reality, encouraging us to perceive the beautiful dimensions of life. In addition to the journal, Relief also hosts a blog that delves into contemporary issues, always advocating for truth, understanding, and community over partisanship. Submission guidelines.

Solum Literary Press is a dedicated Christian small press that specializes in publishing poetry chapbooks, short story collections, novellas, novels, and visual art. Through its biannual literary journal, Solum Journal, the press showcases a blend of poetry, stories, homilies, and visual art that bring hope to the readers. While their primary focus is on content that delves into Christian theology or the nuances of life with God, Solum places a high value on honesty and literary excellence, believing that God's truth permeates all forms of art and literature. Submission guidelines.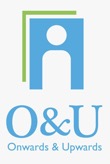 Onwards and Upwards, in its celebrated 15 years, has transformed from a humble family endeavor to a trailblazer in contemporary Christian book publishing. With a fervent vision to amplify Christian voices for the church's empowerment and by championing Christian values in society, they've expanded their influence from local roots to global recognition. Their extensive collection, often praised in renowned platforms like The Guardian and BBC Radio, covers a gamut from Christian teachings to riveting biographies. Their poetry collection, with titles like "Selah" and "Joyous Wine!", captures the essence of heaven and resonates with the heartfelt praise of devoted souls. Submission guidelines.

Time of Singing, a quarterly Christian poetry journal from Wind & Water Press, is a great source for poets who seek to explore spiritual depths without the confines of religious clichés. As a reflection of the fine art of poetry, TOS challenges both the writer and reader to grapple with profound questions, much like the biblical Jacob's wrestle with the angel. Curated by Lora Zill, a seasoned poet who expresses her experiences from a coal-drenched Pennsylvania upbringing to her academic pursuits in English, this journal rejects simplistic solutions and avoids the trappings of sermonized verses. Submission guidelines.

Yorkshire Publishing, known for discovering and refining literary "gems in the rough," offers a comprehensive journey from ghostwriting and editing to design, printing, and distribution. With a team dedicated to every facet of the publishing process, they are eager to transform the write-ups of both budding and seasoned authors into published masterpieces. Catering to a broad range of genres, from fiction and children's books to plays and poetry collections, Yorkshire Publishing directly accepts simultaneous submissions from authors and literary agents alike. Submission guidelines.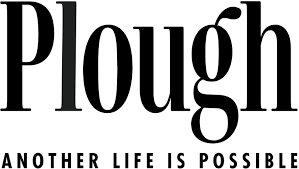 Plough Publishing House, established in 1920, is a distinguished independent publisher rooted in Walden, New York, with extensions in the UK and Australia. Committed to topics of faith, society, and spirituality, Plough not only produces thought-provoking books but also curates Plough Quarterly, an innovative magazine brimming with inspiring stories and ideas. As advocates of quality over quantity, each publication benefits from meticulous editing, design, and promotional efforts. Affiliated with the Bruderhof, a global movement of Christian communities emphasizing shared values and resources, Plough invites and nurtures a robust network of writers, readers, and activists united by the transformative power of faith. Submission guidelines.

The Tiferet Journal, named after the Hebrew term signifying a harmonious balance between opposing forces, embodies the intersection of the physical and spiritual realms. With roots in various religious and spiritual teachings, Tiferet emphasizes the profound significance of the Written Word across traditions. Encouraging cultural pluralism, the magazine celebrates writings from diverse faith backgrounds, striving to reveal Spirit in every narrative. Under the leadership of past and present editors, including Gayle Brandeis who co-led a women's poetry workshop in Malawi and other places, the organization acts as an epicenter of creativity, fostering spiritual, emotional, and literary enrichment for its readership. Submission guidelines.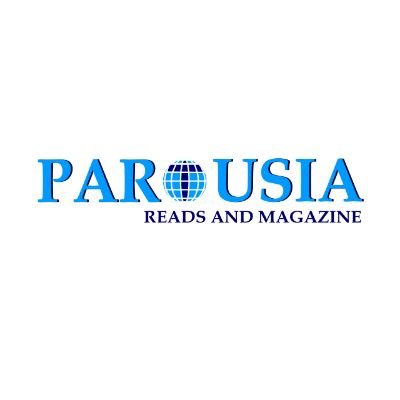 "Parousia" is a Christian Magazine inspired by the Greek word meaning "Arrival" and emphasizing the Second Coming of Jesus Christ. With a vision to be a leading platform disseminating the understanding of God globally, its mission focuses on publishing uplifting content, amplifying creative voices, and supporting the Christian faith journey. Upholding core values of Edification, Encouragement, and Comfort, Parousia welcomes diverse literary and visual submissions ranging from fiction, poetry, and art to lifestyle and travel articles promoting Christian Living. Open to both seasoned and emerging talents, the magazine allows submissions year-round and reveres the rights of content to authors upon publication. Submission guidelines.

Westminster John Knox Press (WJK) is the esteemed academic and trade arm of the Presbyterian Publishing Corporation, with a publishing history dating to 1838. As a hub for diverse religious thought, WJK showcases the writings of renowned scholars and authors from various theological backgrounds. Annually, they introduce around 60 fresh titles while maintaining a vast backlist of over 1,800 titles sold globally. Apart from their primary imprint, they cater specifically to the PC(USA) through the Geneva Press and ventured into children's literature in 2018 with Flyaway Books. Their prestigious catalog features luminaries like William Barclay, Dietrich Bonhoeffer, Walter Brueggemann, and N. T. Wright, solidifying their commitment to spiritual growth and theological education. Submission guidelines.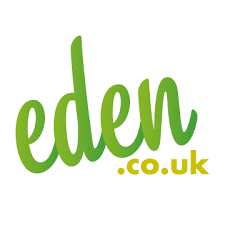 Eden is the UK's premier destination for Christian resources, serving over 600,000 customers. With a daily web traffic of 7,000 to 10,000 visitors, Eden is dedicated to linking individuals with resources that bolster their Christian faith and align with their values. While Eden is not a publisher, it stands as a comprehensive bookstore with a vast collection of Christian poetry, short fiction, and music offering ample inspiration for those looking to delve deep into spiritual verse. Submission guidelines (N/A).
Conclusion
You would assume that some of the bigger Christian publishers like Thomas Nelson, P&R Publishing, Liguori, or Loyola Press would be interested in receiving unsolicited submissions and book proposals from prospective authors but unfortunately, this is not the case. To get signed with these publishers, you would need a literary agent and lots of perseverance. But don't let that stop you from following in the footsteps of poets like John Milton, Gerard Manley Hopkins, Luci Shaw, and Barbara Crooker. Try your luck with the publishing houses mentioned above. And if you need some inspiration, you can check the huge Christian Poetry catalog on Amazon. Next up, you may want to explore a guide on Catholic book publishers.
Keep on trying until you succeed because as it is written in Matthew 7:7-8:

"Ask, and it shall be given you; seek, and ye shall find; knock, and it shall be opened unto you: For every one that asketh receiveth; and he that seeketh findeth; and to him that knocketh it shall be opened."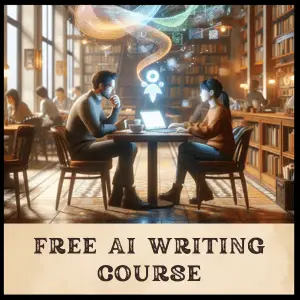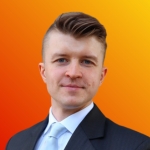 Rafal Reyzer
Hey there, welcome to my blog! I'm a full-time blogger, educator, digital marketer, freelance writer, editor, and content manager with 10+ years of experience. I started RafalReyzer.com to provide you with great tools and strategies you can use to become a proficient writer and achieve freedom through online creativity. My site is a one-stop shop for freelance writers, bloggers, publishers, and content enthusiasts who want to be independent, earn more money, and create beautiful things. Dive into my journey here, and don't miss out on my free 60-minute AI writing online course.