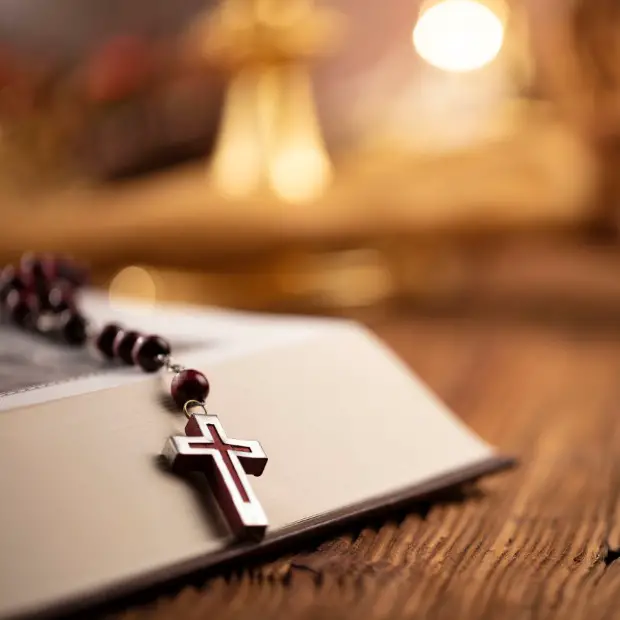 Are you looking for some of the most notable producers of Catholic content? In this article, you will find a list of the top Catholic book publishers who are actively seeking submissions from new writers.
Whether you're searching for a great new read or are an author looking for a new publisher, you'll find a lot of value below. Enhancing this guide, you're encouraged to delve into my list of 3,000+ publishing companies.
Here's a list of the top Catholic publishers:

Founded in 1978 by Father Joseph Fessio, SJ, in collaboration with Carolyn Lemon, Ignatius Press began with a mission to make the works of 20th-century Catholic theologians like de Lubac, Balthasar, and Ratzinger accessible to English-speaking audiences. The Press expanded to include European and American theological authors while branching into the distribution of Catholic and family-friendly films. Furthermore, it has made significant contributions to the religious education of the young through series like "Faith and Life" and "Image of God". In its mission, Ignatius Press collaborates in the evangelizing, catechetical, liturgical, and educational endeavors of the Catholic Church, disseminating Catholic literature, video, and audio materials. Their manuscript submission process is meticulous, emphasizing a preference for comprehensive and well-prepared materials, including complete manuscripts. Submission guidelines.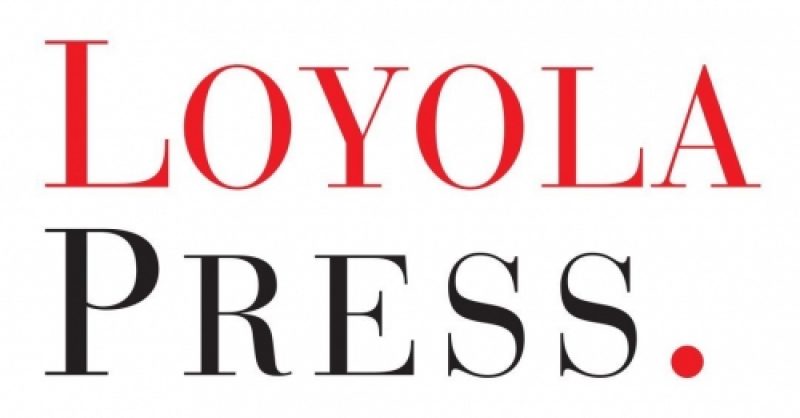 Founded in 1912 by Father William P. Lyons SJ, Loyola Press began as the modest publisher of Loyola University's newspaper, swiftly evolving into a leading non-profit Catholic publishing entity. With a legacy spanning over a century, the press has served over 40 million individuals with an array of textbooks, spirituality guides, and multimedia resources. Guided by the teachings of Saint Ignatius of Loyola, the company is dedicated to facilitating transformative spiritual experiences, drawing from the rich Ignatian spirituality and prayer traditions. Their portfolio boasts titles that introduce and elucidate Catholic tradition and faith, with a particular emphasis on the dynamics of the Spiritual Exercises, Ignatian discernment, and Scripture exploration. Submission guidelines.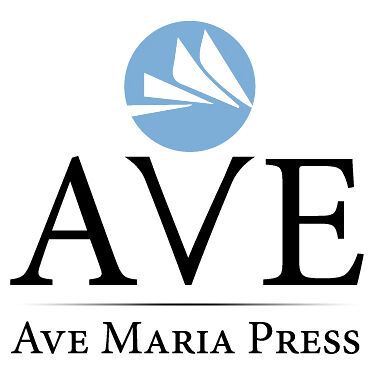 Founded in 1865 by Rev. Edward Sorin, C.S.C., Ave Maria Press is one of the oldest Catholic publishing houses in the U.S., originally established as a magazine to honor the Virgin Mary and promote Catholic writing. Despite challenges, the magazine thrived for 105 years, supported by Holy Cross priests, brothers, and sisters. Transitioning from magazine to book publishing in the 1970s, Ave Maria Press has showcased eminent Catholic authors like Henri Nouwen, Mother Teresa, and Joyce Rupp. Today, under the ownership of the Congregation of Holy Cross's U.S. Province, the company encompasses imprints Sorin Books, Forest of Peace, and Christian Classics, continuing its legacy of high-quality Catholic literature and resources. Submission guidelines.

Founded in 1967 and later acquired by Saint Benedict Press in 2008, TAN Books is a family-owned, traditional Catholic publishing company based near Charlotte, NC. Initially established to preserve books teaching the traditional Catholic faith, TAN has published hundreds of titles on topics ranging from theology and Church history to the lives of saints. Notably, they reintroduced the Douay–Rheims Bible in 1971, the only traditional Catholic Bible in English. With a mission centered on aiding individuals in their journey toward sainthood, TAN offers a vast catalog of good books, prioritizing spiritual growth as exemplified by the saints. Submission guidelines.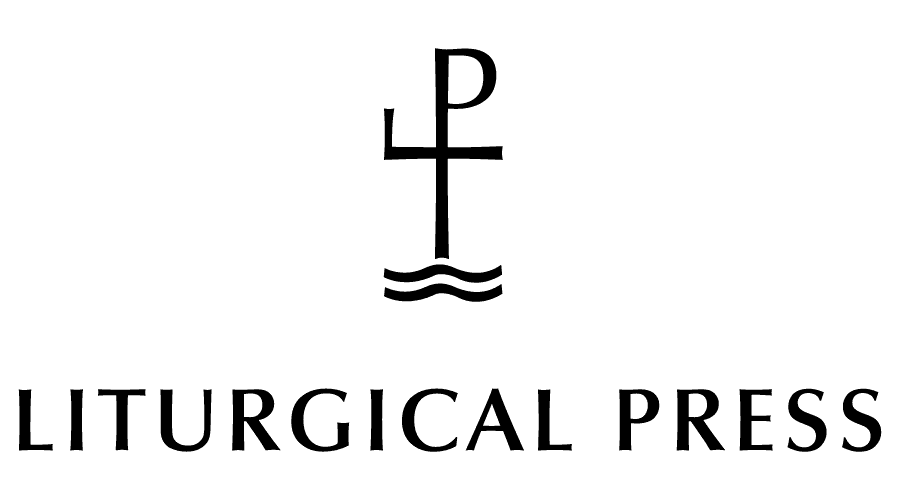 Established in 1926, Liturgical Press is a publishing institution dedicated to proclaiming the Good News of Jesus Christ. With a rich heritage of serving the Christian community, the Press is recognized globally for both its popular and academic books and publications. Rooted in the spirit of the Vatican and the Benedictine tradition, this Catholic publisher remains a trusted source for literature on liturgy, Scripture, theology, and spirituality, working closely with esteemed authors to meet the evolving needs of worshipers worldwide. Submission guidelines.

Founded in 1858 by Fr. Isaac Hecker, the Paulist Press is an integral part of the mission to spread the gospel of Jesus in the tradition of Saint Paul. Starting with the monthly publication, the Catholic World magazine, the press later evolved into a robust publishing entity, shifting its presence from Manhattan to various locations, and now residing in Mahwah, NJ. Today, it stands as a prominent publisher, offering a range of materials from hardcover books to educational programs. Renowned series like the Classics of Western Spirituality and "What Are They Saying About (WATSA)?" exemplify its commitment to cater to Catholics and individuals of other religious traditions, bridging the historical richness of Catholic heritage with contemporary religious discourse. Submission guidelines.

Sophia Institute Press is a nonprofit publisher committed to restoring knowledge of eternal truths and aligning with the teachings of the Catholic Church. Beginning each day with a prayer to the Sacred Heart of Jesus, the institution, over the past 30 years, has exceeded expectations by publishing renowned authors and distributing over a million books annually. Beyond serving the Catholic audience, the company has made significant inroads in mainstream spheres and is actively engaged in education through its Sophia Institute for Teachers program, serving over 60,000 educators. They prioritize manuscripts that offer readers compelling, unique benefits, ensuring spiritual enrichment and guidance. Submission guidelines.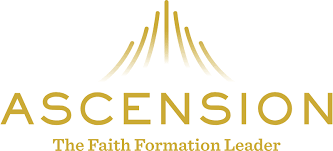 Ascension Press, for the past 20 years, has dedicated itself to aiding Catholics in encountering the living God. Through various offerings like Bible studies, sacramental prep programs, books, and online videos, they aim to facilitate moments of spiritual revelation rooted in the promise of Matthew 18:20. With over 10 million Catholics and 8,000 parishes served, the Press prioritizes publishing popular resources, such as the Great Adventure Bible study and Theology of the Body materials, focusing on the needs and hearts of contemporary Catholics. Book proposals are chosen for their alignment with core teachings, potential integration with existing programs, and mass appeal rather than academic focus; poetry historical fiction, and private revelations are not considered. Submission guidelines.

Franciscan Media, inspired by St. Francis of Assisi's dedication to revitalizing Christ's Church, has been fostering spiritual growth since 1893. Drawing from St. Francis's deep love for Jesus and commitment to seeing Christ in all of creation, this organization aids individuals in understanding their divine connection and experiencing transformative love. In a time when the Church faces polarization, Franciscan Media, like its namesake, aims to be a solution by offering resources such as Minute Meditations, Saint of the Day, and their renowned magazine, St. Anthony Messenger. Committed to authenticity, they operate with the endorsement of the Roman Catholic Archbishop of Cincinnati and emphasize the importance of personal spiritual enrichment. Submission guidelines.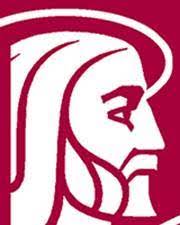 Liguori Publications is a nonprofit Catholic publisher, rooted in the teachings and values of St. Alphonsus Liguori, an 18th-century bishop known for his relatable preaching. Founded on a former resort in Missouri by Redemptorist seminarians who initially started with a magazine titled "The Autocrat," which later became the renowned "Liguorian." Upholding St. Alphonsus' legacy of simple and understandable communication, the company, now overseen by the Redemptorists of the Denver Province, offers a plethora of publications, from parish materials to books for faith explorers. Submission guidelines.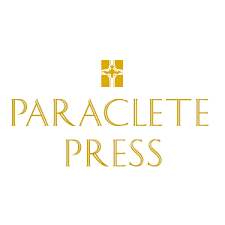 Paraclete Press, based in Brewster, Massachusetts, is an ecumenical Christian publisher deeply rooted in Benedictine spirituality. Established in 1983 as the publishing arm of the Community of Jesus, an ecumenical monastic community, Paraclete emphasizes hope through its diverse range of publications, music, and videos. Publishing around 40 books annually and distributing renowned musical recordings, they reach an expansive audience, from churches to major retailers like Amazon and Barnes & Noble. Committed to uniting and enriching the Christian community, many of its dedicated employees are members of the Community of Jesus, working to bring people closer to God. Submission guidelines.

Orbis Books, the esteemed publishing arm of the Maryknoll Fathers and Brothers since 1970, champions the exploration of global faith dimensions, emphasizing dialogue with diverse traditions and promoting reconciliation and peace. Established by Father Miguel d'Escoto to elevate theological perspectives from the Global South, Orbis revolutionized religious publishing by introducing voices that challenge traditional Western theological narratives. Their seminal contributions include Gustavo Gutiérrez's "A Theology of Liberation," highlighting theologically diverse voices from across the globe that connect the Gospel to contemporary challenges. Submission guidelines.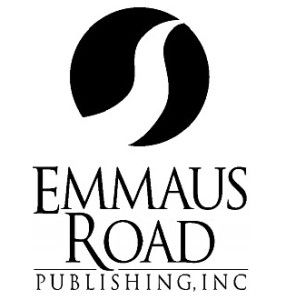 The St. Paul Center is a dedicated nonprofit institute focused on fostering a profound understanding of Scripture within the Church's core traditions. Committed to nurturing both clergy and laity, the Center provides a wealth of resources, from publications to multimedia tools, aiming to cultivate a generation well-versed in the Bible. Their unique approach, centered around experiencing the living Word of God, seeks to emulate the disciples' heartwarming revelation with Jesus through the Scriptures, as recounted in Luke 24. Affiliated with them, Emmaus Road Publishing offers invaluable Catholic resources, although they are selective due to the volume of manuscript submissions they receive. Submission guidelines.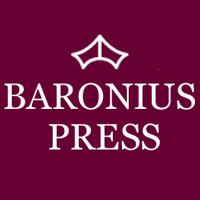 Baronius Press, established in 2002, is a Catholic publishing house inspired by the legacy of the Venerable Cardinal Caesar Baronius, a noted historian from the 16th century. With a mission to enhance the quality and appeal of traditional Catholic literature, Baronius collaborates globally, using modern technology to re-typeset classic works, ensuring readability and aesthetic excellence. They specialize in producing high-quality, durable editions, with bestselling books such as the re-typeset Douay-Rheims Bible and the historic 1963 Roman Breviary. Holding a catalog of over 60 titles, including many resurrected from out-of-print status, Baronius commits to announcing new releases only once they are ready for order, emphasizing quality over speed. Submission guidelines.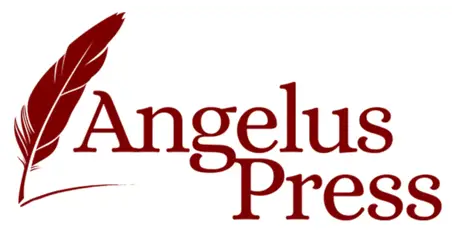 Angelus Press, founded with the guidance of Archbishop Lefebvre, is a beacon for those seeking wonderful Catholic books that delve deep into the traditions and teachings of the Church. As the official English-language publisher for both the Archbishop and the Society of St. Pius X's U.S. District, their collection boasts over 600 titles, many of which shed light on the intricacies of catholic and family life. While they've made significant strides in disseminating traditional Catholic literature, the Press also manages the SSPX's official U.S. website and is on the verge of launching an international news agency. With a dedication to outreach, they're constantly adapting to modern challenges, leveraging new mediums like audio and social media to spread the timeless truths of the Catholic Faith. Submission guidelines.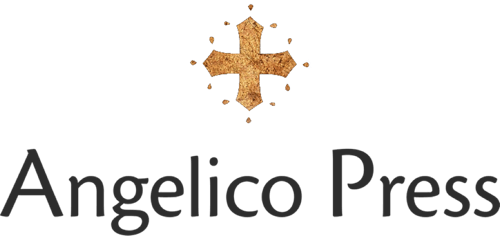 Angelico Press is a dedicated Catholic publisher committed to enriching Catholic intellectual and cultural traditions for families, students, and scholars. They offer a range of titles spanning spirituality, theology, philosophy, and more, with an emphasis on bridging the gap between theology and daily spiritual living. In addition to republishing classic works, Angelico has initiated an imprint, Angelico Press/Sophia Perennis, to present contemporary perspectives that incorporate the fullness of the Church's tradition while addressing modern issues. With experienced founders and a reputable advisory board, Angelico Press seeks to unearth and share the gems of Catholic thought, fostering a meaningful discourse in today's world. Submission guidelines.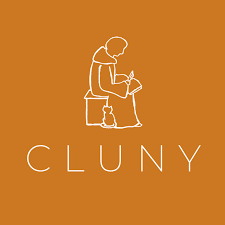 Cluny Media, established in 2015 by the Dornays and the Clarkes, stands out among Catholic publishing companies with its dedication to preserving and enriching Catholic literary traditions. With a philosophy centered on book restoration, they don't just publish books; they breathe new life into them. Under the leadership of John Emmet Clarke and Scott Thompson since 2017, Cluny has expanded its offerings to over three hundred titles, each undergoing careful digitization, editing, and typesetting, often mirroring original typeface styles. Committed to enhancing Christian living through aesthetics, their design team crafts cover art from a diverse art portfolio, ensuring every publication is both a literary and visual masterpiece. Submission guidelines (N/A).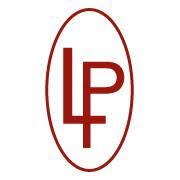 Founded in May 1999 and inspired by the Holy House of Loreto, Loreto Publications is a Catholic missionary apostolate dedicated to publishing and distributing books that align with Catholic dogma and morals. Committed to the promotion and defense of the faith without compromise, they prioritize high-quality materials and graphics for their publications. They also assist in missionary and prison ministries by providing free or reduced-cost books as finances permit. Operated under Catholic moral and social principles and free from the usurious banking system, they rely on Our Lady for monetary needs, inviting Catholic partnerships for mutual benefits. The entire apostolate is consecrated to Jesus through the Immaculate Heart of Mary, with a special devotion to St. Thérèse of the Child Jesus. Submission guidelines.

Catholic Book Publishing Corp., established in 1911 by John V. Cavalero in New York City, boasts a century-long legacy in advancing everyday theology and enriching parish life. From its initial focus on printing for religious orders, the company has diversified its portfolio, now featuring Missals, Bibles, catholic fiction, and innovative children's books. After the Vatican II reforms, the corporation embraced change by introducing vernacular liturgical books, solidifying its position as a leading liturgical publisher. Now headquartered in Totowa, New Jersey, and bolstered by acquisitions like Resurrection Press and The Regina Press, they continue to curate a comprehensive range of resources. Submission guidelines.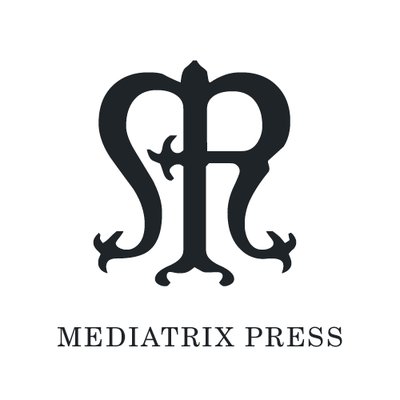 Mediatrix Press is a small press focused on reviving out-of-print Catholic books and translating previously unavailable Latin works into English. Driven by a mission to restore forgotten literature from before the 1970s and to enhance the accessibility of Latin literature, the company prioritizes both the content and aesthetic quality of its publications. Distancing itself from subpar facsimile reprints, the imprint endeavors to produce books that are not only spiritually enriching but also beautifully crafted. While they typically don't accept unsolicited submissions, their expanding collection seeks new books to nourish and uphold Catholic traditions. Submission guidelines.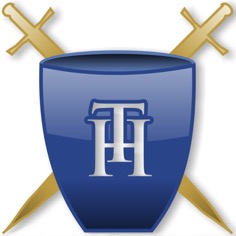 Founded in 2001 by Stephen Frankini, Tumblar House began as a platform for sharing the writings of William L. Biersach. The name "Tumblar" is inspired by the Knights Tumblar from the Father Baptist series, blending the values of the Knights Templar and the celebratory spirit symbolized by a tumbler drinking glass. This combination reflects a unique ethos of upholding faith with chivalry, while also relishing in the joys of life. Today, the company offers a diverse range of Catholic books spanning topics from history and theology to fiction and spirituality, often available at discounted prices. Submission guidelines.

Sensus Traditionis Press is an online platform dedicated to upholding and defending orthodox Catholic beliefs while promoting profound academic discourse in Catholic theology and philosophy. Established in response to the perceived superficiality of modern Catholic thought, the platform strives to rejuvenate the Church's historical intellectual rigor. Challenging the rising tide of modernism, the company endeavors to deepen understanding of the faith through comprehensive studies and by emphasizing the importance of tradition. Their shop offers a diverse collection of books, ranging from prayer and devotion guides to intricate theological studies and sermons, catering to both the laity and clergy. Submission guidelines (N/A).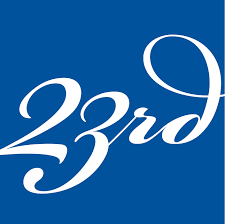 Twenty-Third Publications, inspired by Pope John XXIII and rooted in monastic traditions, stands as one of the trusted Catholic publishers supporting Catholic parish leaders for over fifty years. With a huge selection of resources, they offer everything from books and newsletters to videos and online content. Their commitment to lifelong faith formation is evident through acclaimed products like The Threshold Bible Study and Divine Renovation. Catering to diverse parish roles, including priests, catechists, parents, and RCIA teams, they ensure quality and affordability. For aspiring authors, clear submission guidelines are provided, emphasizing electronic submissions and comprehensive proposals. Submission guidelines.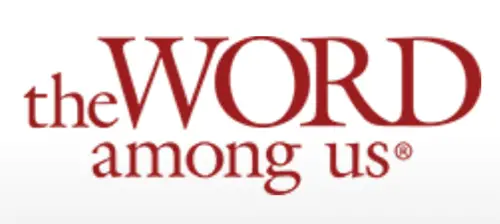 The Word Among Us is a renowned inspirational magazine aimed at helping Catholics and Christians engage deeply with Scripture and apply its teachings to daily life. They invite readers to share personal stories of God's presence in their lives, emphasizing submissions that echo the magazine's hopeful, accessible, and ecumenical tone. All content must be original and not previously published. Once an article is accepted, the magazine acquires extensive publishing rights. Those interested in contributing, especially for features on saints or Catholic ministries, can reach out with a resume and writing sample. Submission guidelines.
Conclusion
Catholic publishers stand out for their commitment to nurturing faith and providing resources for spiritual growth. From daily devotionals that guide readers through moments of reflection to popular titles that have become staples in many households, these publishers have shaped the spiritual landscape of the Catholic community. These prestigious institutions welcome book proposals from aspiring authors, enriching the literary tradition with new perspectives. Next up, you may want to explore a guide on Christian self-publishing companies.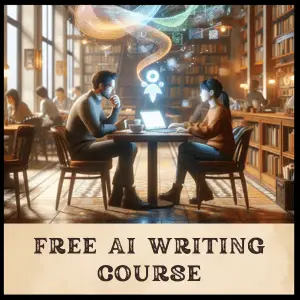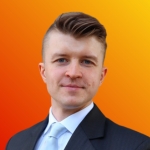 Rafal Reyzer
Hey there, welcome to my blog! I'm a full-time blogger, educator, digital marketer, freelance writer, editor, and content manager with 10+ years of experience. I started RafalReyzer.com to provide you with great tools and strategies you can use to become a proficient writer and achieve freedom through online creativity. My site is a one-stop shop for freelance writers, bloggers, publishers, and content enthusiasts who want to be independent, earn more money, and create beautiful things. Dive into my journey here, and don't miss out on my free 60-minute AI writing online course.