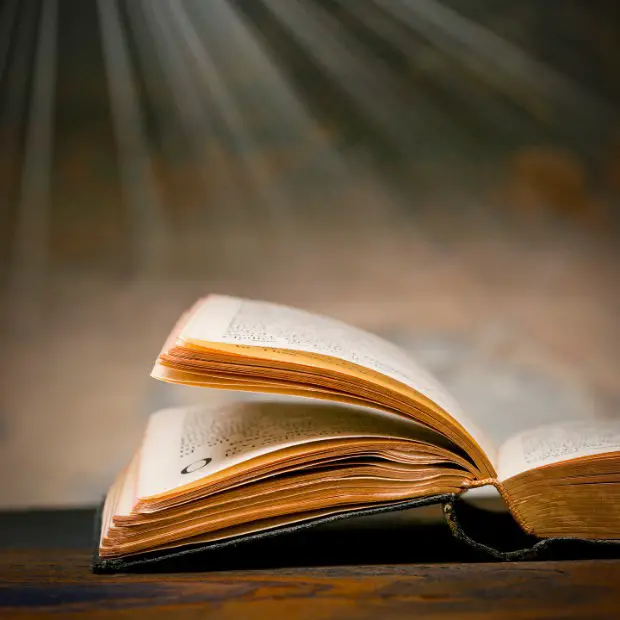 You don't have to go through traditional publishers to get your Christian-themed book out there.
There are plenty of companies that specialize in self-publishing Christian books. They'll help you edit your manuscript, prepare the book cover, print your book in smaller batches, and even market it so it reaches a wider audience. The publishing packages are usually not cheap (more details below), but they offer a great way to control the whole process from start to finish. To complement the insights in this article, I've also curated a list of 3,000 publishing firms you might find useful.
Here's a list of companies that offer Christian self-publishing services:

WestBow Press, a division of Thomas Nelson & Zondervan, is a cornerstone in Christian self-publishing, blending the credibility and expertise of traditional publishing with the autonomy of the self-publishing model. Upholding HarperCollins Christian Publishing's editorial standards, this publisher specializes in nurturing books imbued with Christian morals, inspirational themes, and family values. They offer a tiered range of publishing packages—Advocate ($2,499), Proclaim ($5,999), Connect ($10,999), and Ignite ($16,999)—catering to various budget and service needs. These packages are designed to shepherd authors through every stage of publishing, from manuscript preparation to marketing, and include editorial guidance and promotional support options. Moreover, WestBow is a gateway for talented Christian authors to be discovered by Thomas Nelson and Zondervan, the largest Christian book publishers out there. Publishing packages.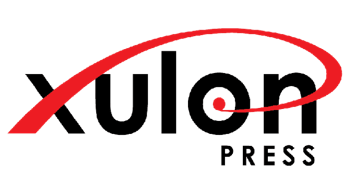 Xulon Press is a large Christian publishing company, boasting an impressive portfolio of over 20,000 authors. The publisher prides itself on storytelling that resonates both on the page and in the digital sphere, honoring the artistic craftsmanship that goes into each book while leveraging cutting-edge digital strategies to maximize reach. Emphasizing a holistic approach to storytelling, Xulon also invests in both the spiritual and creative journey of its authors, fueling their endeavors with collective prayer and a shared sense of mission. The company offers a versatile suite of publishing packages—Basic ($1,999), Premium ($2,189), Best Seller ($2,989), and Elite ($4,629)—each designed to meet varied needs and budgets, from first-time authors to seasoned best-sellers. Moreover, Xulon goes the extra mile with interest and tax-free payment plans, and seasonal promotions. Publishing packages.

Located in Rapid City, SD, CrossLink Publishing distinguishes itself as a small yet robust Christian book publisher with a reputation for delivering high-quality, award-winning books featuring glossy covers and crisp interior pages. As a subsidiary of the CrossLink family of ministries and a member of both the Christian Indie Publishing Association (CIPA) and the Independent Book Publishers Association (IBPA), the company assures broad distribution reach through partnerships with Baker & Taylor, Noble Marketing, Browker Database, and Ingram Distribution Channel, making titles available to a network of over 30,000 wholesalers, retailers, and booksellers. What sets CrossLink apart is its commitment to transparency, exemplified by a unique 13-step test for prospective authors and a quick, automated seven-day response time for manuscript submissions. This openness makes the company an attractive choice for Christian authors seeking an honest, supportive publishing experience. Publishing packages.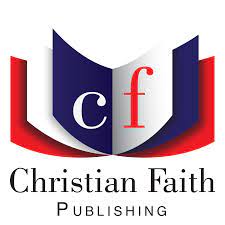 Christian Faith Publishing (CFP) operates as a full-service, North American-based publisher committed to amplifying fiction across a wide range of genres—including fiction, non-fiction, children's books, and more. Notably, CFP offers a unique, short-term, affordable monthly installment plan where authors recover their investment from book sale proceeds before the publisher takes any royalties. The company follows meticulous editorial standards, adhering to the Chicago Manual of Style, and offers personalized design services, including custom cover creation and e-book conversion. Unlike many publishers who adopt one-size-fits-all marketing strategies, CFP customizes its marketing and publicity around each title, complete with author-specific web pages for direct sales links. Additionally, they handle end-to-end distribution and royalty management, partnering with major distributor Ingram to ensure wide reach in both Christian and secular markets, both domestically and internationally. Publishing packages.

Emerging from the ashes of the erstwhile WinePress Publishing, Redemption Press was founded nine years ago by Athena Dean Holtz to serve Christian authors who had been let down by failed publishing ventures. Earning numerous accolades, including the title of a 'Best Christian Workplace' by the Best Christian Workplaces Institute in both 2021 and 2022, the press prides itself on offering high-quality, independent publishing services without the need for a literary agent. Besides traditional publishing, Redemption Press has adapted to the digital age by launching the 'She Writes for Him' franchise, featuring online writers' conferences and marketing boot camps, particularly after the COVID-19 pandemic disrupted in-person events. With a growing, talented team and new minority co-owners to strengthen its future, the company recently announced the creation of a new imprint, Cole Street Press, managed by industry professional Kathy Ide. Publishing packages.
Certa Publishing, whose name is derived from the Latin for "reliable and faithful," specializes in publishing kingdom-minded books that align with Biblical principles. With a mission to impact God's people through healing, restoration, and salvation, Certa rigorously evaluates each manuscript submission to ensure it meets their high standards. Having brought over 250 titles to market, the company offers a comprehensive range of publishing packages with varying features and price points, aiming to make the publishing journey a collaborative labor of love between the author and the staff. While they offer various services from marketing consultations to eBook conversions, it's important to note that printing costs are not included in their packages. At Certa, the driving force is expanding God's kingdom, a goal they pursue with dedication and professional excellence. Publishing packages.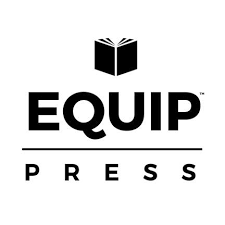 Equip Press, a division of Outreach, Inc., specializes in Christian self-publishing with a unique focus on pastors and ministry leaders. Beyond traditional publishing services like custom cover design and copy editing, Equip Press offers unparalleled marketing reach through its association with high-traffic websites like SermonCentral.com and ChurchLeaders.com. With packages that include a wide range of promotional benefits—from website ad impressions to free subscriptions to award-winning Outreach magazine—Equip Press aims to amplify the voices of authors dedicated to fulfilling the Great Commission. Their Sermon Series Kit (SSK) offering allows authors to expand their message and potentially boost book sales by turning their books into complete sermon series packages, provided authors meet a minimum purchase requirement. Publishing packages.

Master Press offers a straightforward and affordable route for Christian authors looking to self-publish their works. Utilizing "print on demand" technology, the company eliminates the need for large upfront costs and bulk orders, charging authors only the actual fees associated with bringing a book to print. For as low as $417, you can receive a comprehensive package that includes galley formatting, cover and interior submissions, ISBN assignment, and distribution through major platforms like Ingram, Barnes & Noble, and Amazon. With Master Press, authors retain creative control over their work and enjoy a 30% royalty on sales through affiliate platforms, making it an accessible and empowering choice for those keen on spreading their faith-based message. Publishing packages.

DiggyPOD has positioned itself as a leading name in Christian self-publishing, with a reputation for producing high-quality books across various Christian denominations. In business since 1988, the company offers state-of-the-art printing services specifically tailored to meet the unique needs of Christian authors. The company provides personalized service and affordable pricing options, aiming to set industry standards in customer satisfaction. To instill confidence in potential clients, DiggyPOD offers a free book sample that showcases their top-tier printing quality. Whether you're a first-time author or a seasoned writer, they promise a reliable and fulfilling publishing experience for those looking to spread messages of faith. Publishing packages.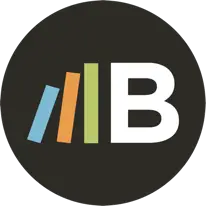 BookBaby is a comprehensive self-publishing platform that offers a range of services to make your authorial journey as smooth as possible. With customizable packages, you can choose from services like editing, cover design, eBook conversion, and global distribution, including their online store, BookBaby Bookshop, where authors can sell directly to readers. Known for high-quality hardcover and softcover printing, the company also introduces a unique audiobook feature, allowing authors to create AI-narrated audiobooks. With a 100% satisfaction guarantee and a promise to work with you until you're happy with the final product, BookBaby positions itself as a one-stop-shop for authors seeking professional-grade self-publishing services. Publishing packages.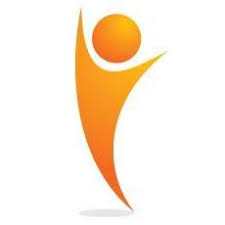 Innovo Publishing, LLC is a family-owned, Christian-based publishing company committed to spreading the gospel of Jesus Christ through various publishing models, including Traditional, Cooperative, and Independent Self-Publishing. With a focus on quality, style, and market match, Innovo allows authors to retain all title rights and receive 100% royalties, offering turn-key services that cover manuscript preparation to global distribution. The company adheres to a conservative, evangelical Statement of Faith and does not publish works that contradict Christian teachings. They also offer free manuscript reviews and accept various types of Christian content, including books, music, screenplays, and films, ensuring all meet their exacting editorial and design standards. Publishing packages.

Uriel Press, a self-publishing division of Urban Ministries, Inc. (UMI), specializes in helping authors of color produce culturally relevant books across various genres, including fiction, non-fiction, memoirs, and children's stories. Committed to amplifying voices in the Christian community, the Press offers comprehensive publishing packages that include a range of features such as e-book formatting, worldwide distribution, and editorial assessments. Whether you're interested in writing devotionals, memoirs, or fiction, the company aims to empower aspiring authors to share stories of faith and impact within their communities. Publishing packages.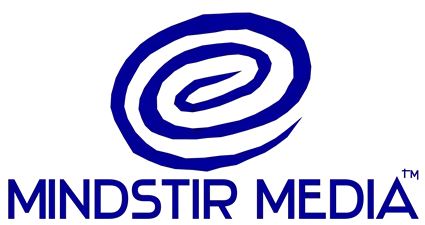 MindStir Media, an Inc. 5000 self-publishing house in partnership with Shark Tank's Kevin Harrington, provides a comprehensive suite of publishing services designed by Wall Street Journal bestseller J.J. Hebert. Known for its Mind-Stirringly Easy Book Publishing™ options, the company offers end-to-end solutions that include professional editing, book design, eBook conversion, on-demand printing, and global distribution through major platforms like Amazon and Barnes & Noble. Authors have the flexibility to choose tailored packages that also encompass marketing and PR efforts, with the added option of ghostwriting services. This publisher prides itself on its robust distribution network, reaching 30,000 retailers in 100 countries, and its ability to help authors generate royalties, with quarterly statements and checks issued for all sales. Publishing packages.

Inscript Books offers tailored Christian self-publishing services, focusing on affordability and integrity. Authors can choose between a Reprint Package for previously published works or a Base Package for new titles, both of which include ISBN assignment, Library of Congress Control Number, barcode affixing, and promotional support through a custom web page and marketing guidance. With fees based on word count, Inscript also offers a range of add-on services like U.S. and international distribution, cover design, and different types of editing. The company assures competitive royalties, ranging from 55% for eBooks to 10-35% for print books sold through various channels, with payouts made quarterly via Paypal or Venmo. Publishing packages.
Conclusion
Exploring the landscape of Christian self-publishing companies offers aspiring authors opportunities to spread their messages aligned with Christian values and the teachings of the Catholic Church. From traditional to cooperative and independent publishing models, these companies offer a variety of platforms for authors to submit their book proposals. Whether you're looking to publish a devotional, a religious study guide, or even a Christian-themed novel, these companies can help you turn your manuscript into a published work. Next up, you may want to explore a guide on spirituality book publishers.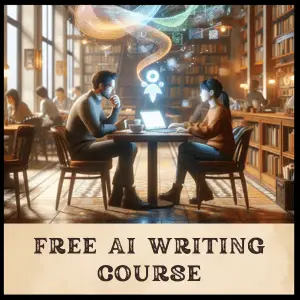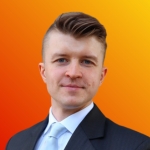 Rafal Reyzer
Hey there, welcome to my blog! I'm a full-time blogger, educator, digital marketer, freelance writer, editor, and content manager with 10+ years of experience. I started RafalReyzer.com to provide you with great tools and strategies you can use to become a proficient writer and achieve freedom through online creativity. My site is a one-stop shop for freelance writers, bloggers, publishers, and content enthusiasts who want to be independent, earn more money, and create beautiful things. Dive into my journey here, and don't miss out on my free 60-minute AI writing online course.