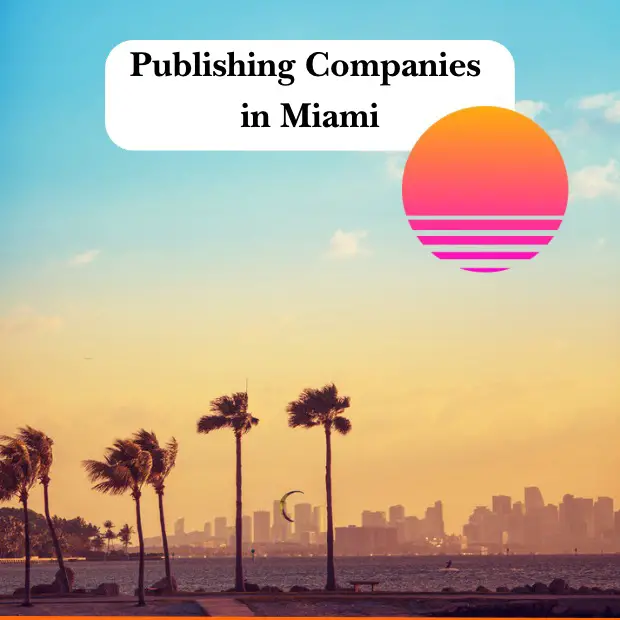 Miami is a hub for creative industries and many publishing companies that produce a diverse range of content for readers.
The Magic City has been a sun-drenched living place for many esteemed authors, including Dave Barry, Edwidge Danticat, Carl Hiaasen, Judy Blume, and Brad Meltzer. Since you're here, you must be searching for some of the top book publishers in Miami, from independent boutique publishers to major players in the biz. Check them out below. Once you've gleaned the knowledge from this guide, further your exploration with my broad spectrum of over 3,000 publishing companies.
Related content:
Here Are The Best Book Publishing Companies in Miami:
Authors Unite is one of the several book publishers based in Miami, FL. Founded in 2015, AU aims to help authors in the successful publication and marketing of their books and e-books. They publish works in almost every genre, including romantic suspense, fantasy, crime stories, memoirs, business, and many others. The company offers various publishing services that include ghostwriting, editing, formatting, cover design, ISBN assignment, and distribution through major online retailers like Amazon and Apple Books. They also provide marketing services such as book launch campaigns, social media management, and email marketing. If you want more details about the publishing services they offer, just click on this link.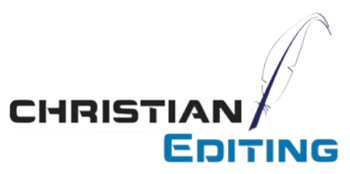 Christian Editing Publishing House is among the many active Christian book publishers in America that help church ministries, pastors, and authors turn their manuscripts into print and digital books. They are particularly keen on accepting submissions of book materials with evangelical themes and sound Biblical teachings. The Miami-based press also offers co-publishing, assisted publishing services, and professional consultation and editorial services to new authors, with a strong sense of interest in propagating Christ's gospel. They likewise assist in marketing and distributing the authors' published works in various bookstores and retailers. Submission Guidelines.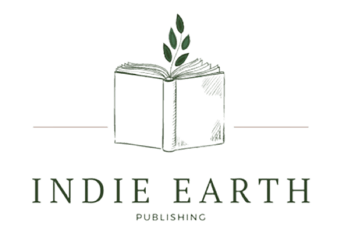 Indie Earth Publishing is a book publisher based in Miami, FL. Founded by Gabriella Dennery in 2016, IEP focuses on publishing fiction and non-fiction books that promote social and environmental consciousness. The company offers various publishing services that include editing, proofreading, book design, formatting, and distribution through major online retail businesses such as Amazon and Barnes & Noble. They also provide services such as social media management, email marketing, book launch campaigns, and author website creation. Fill up their online Publishing Form if you are interested in working with them in publishing your books or journals.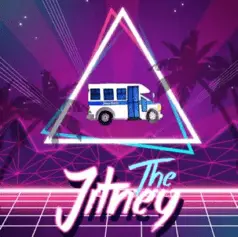 Jitney Books is one of the independent publishers in Miami, FL, that supports local and regional authors and artists. They specialize in publishing books that celebrate the history and culture of Miami and South Florida. They also produce and market novels of various themes, such as romance, coming-of-age, mystery, humor, and many others. Besides selling books, Jitney Books also hosts community events, such as book clubs, author readings, and writing workshops. They strive to be a welcoming and inclusive space for all book lovers and to foster a sense of literary community in Miami. They strongly support talented local authors whose manuscripts ooze with fresh and highly marketable ideas. Submission Guidelines.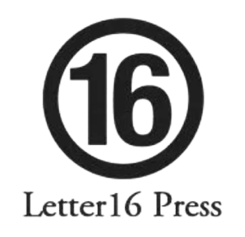 Letter 16 Press is a non-profit independent publisher in Miami, Florida that supports authors, photographers, and artists in producing books about art and photojournalism. They published several collections of photographs that define certain eras in Miami and other American cities captured in film by Charles Hashim, Andy Sweet, Al Kaplan, and other Lensmen. The company has a particular interest in supporting voices from underrepresented communities, creating a space for writers and artists to share their work, and promoting diverse and innovative voices in excellent quality media. You can course your questions and publications inquiries on their site's contact page.

Spanish Publishers LLC is a Miami-based publisher that primarily caters to Spanish readers. They publish English bestselling books that are translated into the Spanish language and original Spanish literary pieces in various adult genres, including fiction, and non-fiction, as well as children's books, and educational materials. The company distributes books produced by some of the biggest publishers of Spanish literature in the world, such as Anagrama, Batiscafo, Galaxia Gutenberg, and many others. They also offer translation and editorial services, as well as distribution for authors and other publishers looking to expand their reach in the enormous Spanish-speaking market. Submission Guidelines: NA, but you can reach out to them through their contact page.

Mango Publishing is located in Coral Gables, a mere 25-minute drive from Miami, FL. This publishing company produces high-quality books in a variety of genres, including self-help, health and wellness, new science, personal development, spirituality, psychology, LGBTQIA, and children's books. They are committed to publishing books that are not only informative but also engaging, inspiring, and have a unique voice. The company also offers a range of publishing services, including editing, cover design, media promotion, and distribution, to help aspiring authors bring their book ideas to life. Submission Guidelines: NA, but you can course your inquiries and other concerns by using their website's contact page.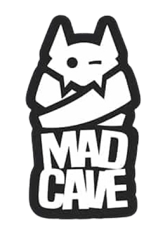 Mad Cave Studios is a comic book publisher based in Miami, Florida. The company was founded in 2014 and is known for producing a range of comic book titles, including horror, fantasy, and science fiction genres. They have published popular series such as Battlecats, Knights of the Golden Sun, and Honor and Curse. They also have an impressive array of graphic novels with compelling protagonists that they sell through their Maverick brand. If you are a comic artist or writer and have some great ideas for comic books or graphic novels, you can contact them or explore their "Talent Search" page.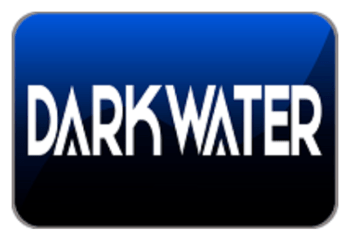 Darkwater Media Group is a small publishing house that can take on big book publishers any day in terms of the quality and success of the literary masterpieces that come out from their press. Founded in 2020 under the new name, DMG already has a string of wildly successful publications to date. Darkwater Media Group publishes a wide range of books such as fantasy, horror, mystery, comedy, science fiction, and many others. They consider publishing Stephen King's "It Came from the Garage!" one of the most important milestones in the history of their business. You can email them if you are interested in collaborating with them, or check their social media such as their Facebook page.

Suburbano Ediciones or SED is a Miami-based publishing company that caters to Hispanic authors living in the United States. They publish fiction, non-fiction, poetry, young adult fiction, and short stories for Spanish-speaking readers in North and South America. They are one of the fastest-growing independent publishers in America that distribute original titles in paperbacks and digital books written by young Hispanic authors such as Edward Laporte, Giovanna Rivero, Hernan Vera Alvarez, Enzo Maqueira, and many others. They are always on the lookout for fresh talent, so if you're interested in their publishing services, you can course your query on their contact page.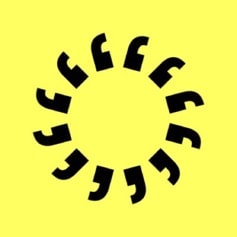 O, Miami is a nonprofit organization based anywhere else, but in one of the most famous coastal cities in the world. Their mission is to "change the way people see the city through poetry" by making these literary works accessible to everyone in the Miami-Dade community. They accomplish this by organizing various events and projects throughout the year, including poetry readings, workshops, and public art installations. O, Miami also publishes original poem collections and anthology books, with a focus on promoting local poets and diverse voices. Submission Guidelines.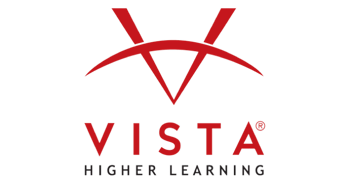 Vista Higher Learning is an educational publisher headquartered in Boston, Massachusetts, with different regional offices in the USA, including one in Doral, FL, just a few minutes away from Miami, FL. Founded in 2000, the company publishes books and materials for primary, middle-grade, and high school education. The company is one of the biggest book publishers of language-learning resources for students and teachers, including textbooks, digital learning products, workbooks, and assessment tools. Their products are mainly designed to promote effective communication and cultural understanding through language learning. If you are an educator who wants to pursue a career in academic writing, then consider getting in touch with them.
Final Thoughts
Florida abounds with book publishers that provide top-quality services to those who hope to bring their books to life. It's no wonder that many famous authors came out of this state, such as Jack Kerouac, James Patterson, Margaret Strickland, Judy Blume, and many others. In this article, we only concentrated our research on publication businesses in Miami, FL. But, if you like to widen the scope of your search for the top book publishers in Florida, you will find a lot more options across the Sunshine State. There's Canterbury House Publishing in Sarasota, FL, Indigo River Publishing in Pensacola, FL, Tiny Fox Press in North Port, FL, Bella Books in Tallahassee, FL, Burrow Press in Orlando, FL, Trimark Press in Deerfield Beach, FL, Palabra Publications in West Palm Beach, FL, and a lot more publishing companies in Jacksonville, Orlando, and Tampa. Next up, you may want to explore a guide to the top publishers in South Carolina.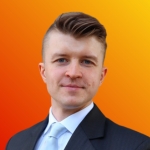 Rafal Reyzer
Hey there, welcome to my blog! I'm a full-time blogger, educator, digital marketer, freelance writer, editor and content manager with 10+ years of experience. I started RafalReyzer.com to provide you with great tools and strategies you can use to achieve freedom from 9 to 5 through online creativity. My site is a one-stop-shop for freelance writers, bloggers, publishers, content enthusiasts who want to be independent, earn more money and create beautiful things. Feel free to learn more about me here.