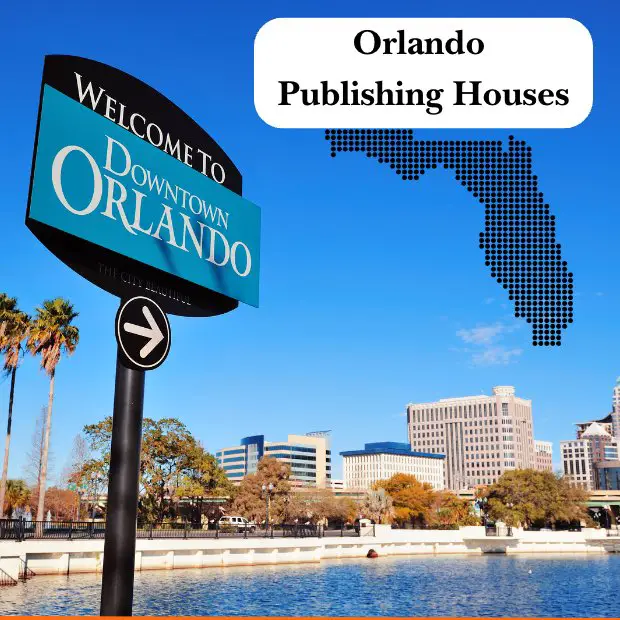 In recent years, Orlando has become a major center for Central Florida's book publishing companies.
With a vibrant literary community and a growing number of talented authors, there are several book publishers in Orlando and the surrounding cities that cater to different genres and writing styles. Regardless of your level of experience, below you'll find an updated list of publishers who will help turn your manuscript into a finished book. After assimilating the content of this guide, it's worth your time to check out my thorough list of over 3,000 publishing companies.
Related content:
15 Top book publishing companies in and around Orlando, Florida:
We cannot discuss the publishing industry of Orlando, FL, without mentioning Disney Press. It is a subsidiary of Disney Publishing Worldwide, which produces and distributes millions of children's books and literature related to Disney properties around the world. Their products include picture books, chapter books, young adult novels, and educational materials. Some of their most popular titles are storybooks that feature Disney characters, such as Mickey Mouse & Friends, Disney Princesses, and film characters from Frozen, Toy Story, Star Wars, etc. Besides publishing books, Disney Press also partners with other publishers to produce co-branded books and works hand-in-hand with education professionals. Submission Guidelines of Disney Press: NA. They are not accepting submissions of unsolicited manuscripts. Instead, they advise authors to go through a literary agent.
Burrow Press is the publishing arm of Stetson University's MFA of the Americas program for literary pieces. Founded in 2010, the company seeks to promote the literary arts and support local authors of prose and poetry in the Central Florida community and beyond. They publish fiction, non-fiction, and other works that explore contemporary themes and push the boundaries of traditional literary forms. Some of their most notable publications include "The Florida Review" and "Fantastic Floridas," an anthology of speculative fiction set in the state. Submission Guidelines.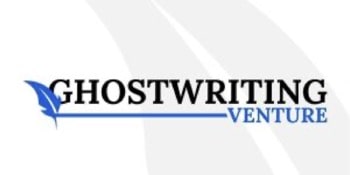 Ghostwriting Venture offers writing and publishing help for established and new authors. They have a large team of ghostwriters, editors, book illustrators, cover designers, marketers, publishers, and support agents to help deliver your literary masterpiece to a huge number of readers and give you the validation of a published author. They produce books in print and digital form that cover a wide range of genres, such as memoirs, romantic suspense, business, humor, self-help, anthology, Christian faith, and many others. They offer end-to-end publishing services, from book idea development to book outlining, research, writing, editing, and publishing. Submission Guidelines of Ghostwriting Venture: NA. Instead, they encourage you to send them a message through their website's contact form.

CaryPress International Books is one of the fastest-growing independent publishers in the city. It specializes in self-publishing and hybrid publishing. They offer a range of publishing services, including editing, book design, ebook conversion, printing, and distribution. The company works with fiction and non-fiction authors and provides personalized services, including ghostwriting, editing, cover design, marketing, and distribution. To date, they published books in diverse categories, including graphic novels, children's books, and new adult fiction, as well as non-fiction books on topics like health & beauty, spirituality, and history. Self-Publishing Guidelines.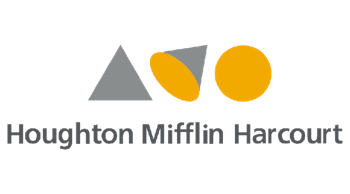 Houghton Mifflin Harcourt (HMH) is a leading publisher of educational books and materials with a rich history dating back to the 1800s. HMH is one of the world's largest providers of academic materials and content in various subjects, such as mathematics, science, and language. They serve students and teachers in over 150 countries around the world. They produce textbooks, workbooks, and reference books for primary, middle-grade, and high school students, as well as high-quality books on business and trade, literary fiction, and children's books, including award-winning titles such as "Curious George" and "The Best American" series. HMH has received many awards and recognitions for its contributions to education and literature, including multiple Pulitzer Prizes and National Book Awards. Submission Guidelines of HMH: NA, but they are open to dealing with vendors and suppliers.
Autofocus is a small publishing house that focuses on producing literary autobiography books such as memoirs, short story collections, personal essays, and confessional poetry books. Besides having a book imprint, they also have a podcast and an online journal. They are relatively new in book publishing, as they only expanded into this arena, after spending their first couple of years in the online journal market. Autofocus already has several titles to their credit. This publishing company also focuses on auto-fiction, a hybrid genre that combines actual stories with fictional elements. Submission Guidelines.

Orlando Book Publishing offers consulting and project management services to writers who decide to take the self-publishing route in producing print and digital copies of their books. They can also assist in marketing and distributing published works. They are like an author's best friend in the way they help and guide you through the entire book production process. From developing original content to completing the printing layout, designing the cover, securing ISBN, and doing the other nitty-gritty process of publications. Submission Guidelines of Orlando Book Publishing: NA, but here's the link on how you can get started on your publishing journey with them.

Alpha Book Publisher has several offices across the state, making it one of the top publishers in Florida. They continuously accept submissions from local writers, or even from those in other parts of the world. They help authors breathe life into their manuscripts in a wide variety of literary genres, 63 to be exact. Whether you are writing your biography, something about your area of expertise, or even fictional stories like science fiction novels, fantasy journals, and other youth or adult genres, they can help turn your stories appealing to the readers. Submission Guidelines of Alpha Book Publisher (click on the thumbnail of your publishing genre of choice).
Book Publishers at the Outskirts of Orlando, FL
The following publishing companies are located in various neighboring cities. They are all within 20 miles or less than 30 minutes of safe driving from Orlando's city center.

Legacy Book Publishing is an independent publisher in Winter Park, FL. It offers a range of publishing assistance to authors, including editing, cover design, formatting, printing, and distribution. Legacy Book Publishing specializes in publishing non-fiction books, particularly in the fields of business, self-help, and memoirs. Besides publishing services, they also offer marketing and promotional support to help authors reach their target audience and maximize their book's potential. Legacy Book Publishing has a team of experienced professionals who can assist with book reviews, author websites, social media marketing, and more. Submission Guidelines.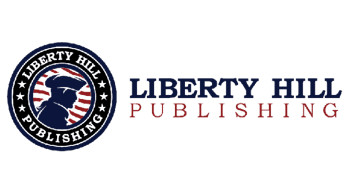 Liberty Hill Publishing is a self-publishing company in Maitland, FL. This small press and publishing consultant helps writers who wish to publish their books independently. The company assists authors in various aspects of the book publication process, from editorial to design, marketing, to market distribution. Liberty Hill Publishing prides itself on offering personalized attention to each author and their individual needs at a reasonable cost, whether you are writing a biography, a young adult novel, a short story collection, or any other literary piece. Self-Publishing Guidelines.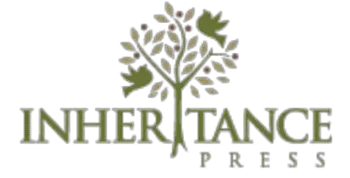 Inheritance Press is an independent publisher based in Lake Mary, Florida. The company offers editorial, cover design, marketing, and distribution assistance, to authors who want to deliver high-quality books in trade paperbacks or digital format to a wide audience. To date, they already successfully published and distributed books through their online bookstore and other sales channels. It includes memoirs and trade books that explore topics such as personal growth, workplace learning, local history, and humor. They are open to accepting new submissions. Submission Guidelines.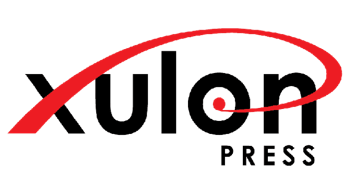 Xulon Press is a self-publishing company in Maitland, FL, that focuses on publishing the work of authors who wish to share their God-inspired message with the world. It prides itself as one of the largest Christian publishing companies in North America. Xulon Press has already helped around 20,000 writers become published authors. Their assistance extends from ghostwriting to proofreading, editorial, cover design, marketing, media promotion, and distribution. This award-winning company always aims to provide a supportive environment for Christian authors who want to publish their books and help spread Christ's message to the world. Submission Guidelines of Xulon Press: NA, but you follow this link to begin your journey in book publications.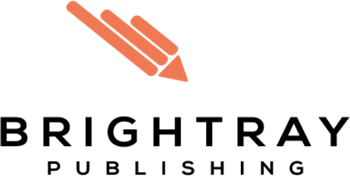 Brightray Press is an independent book publisher in Winter Park, FL that has a unique strategy and business model. They focus on turning business owners, sales and marketing executives, and other professionals such as doctors and lawyers into published authors! The company believes that one of the best ways to build your brand, credibility, and a strong sense of authority in your respective field or industry, is to publish a book that is relevant to your vocation. They can help you write and self-publish books on leadership, finance, social media marketing, and other business-related topics. Submission Guidelines of Brightray Press: NA, but you can check out their Pricing Page to learn the details of their offer and how you can enter the world of publishing.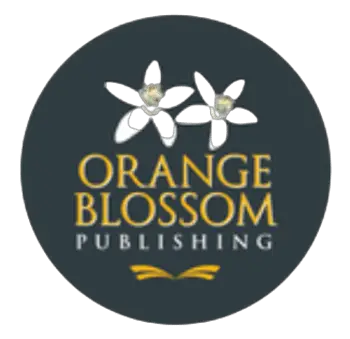 Orange Blossom Publishing is a small press in Maitland, FL, that produces adult and children's books, focusing keenly on female readers. They are most interested in stories that celebrate life and love, especially if the storytelling has a funny side. This publisher loves to be a purveyor of stories with compelling protagonists that readers can fall in love with. They also offer professional assistance in areas such as editing and proofreading, cover and ad design, and speaking events. Submission Guidelines.

EABooks Publishing is located in Winter Springs, Florida. They help new and established Christian authors to self-publish their work and touch the lives of thousands of readers with a godly message or an inspiring life story. The company has two other imprints that serve specific groups of clients. One is the Living Parables Imprint, which is into traditional publishing, and the other is LPBooks, which specifically caters to the publishing needs of Christian pastors, missionaries, and other church leaders. Submission Guidelines.
Final Thoughts
Florida's publishing industry is not only centered in Orlando. There are dozens of trustworthy publishers in the state that can help turn your book publishing dream into reality. There is Canterbury House Publishing in Sarasota, Tiny Fox Press in North Port, Indigo River Publishing in Pensacola, Bella Books in Tallahassee, Jitney Books in Miami, and many others scattered in various major cities in Florida, like Jacksonville. You may also check my articles about publishing companies in Miami So, what are you waiting for? Start looking for the ideal publisher for you in the Sunshine State! Next up, you may want to explore a guide to the top publishers in North Carolina.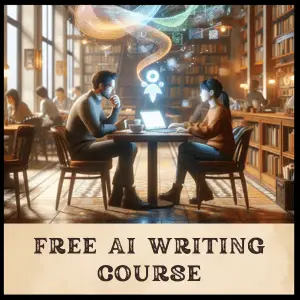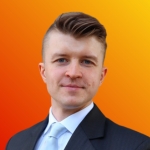 Rafal Reyzer
Hey there, welcome to my blog! I'm a full-time blogger, educator, digital marketer, freelance writer, editor, and content manager with 10+ years of experience. I started RafalReyzer.com to provide you with great tools and strategies you can use to become a proficient writer and achieve freedom through online creativity. My site is a one-stop shop for freelance writers, bloggers, publishers, and content enthusiasts who want to be independent, earn more money, and create beautiful things. Dive into my journey here, and don't miss out on my free 60-minute AI writing online course.