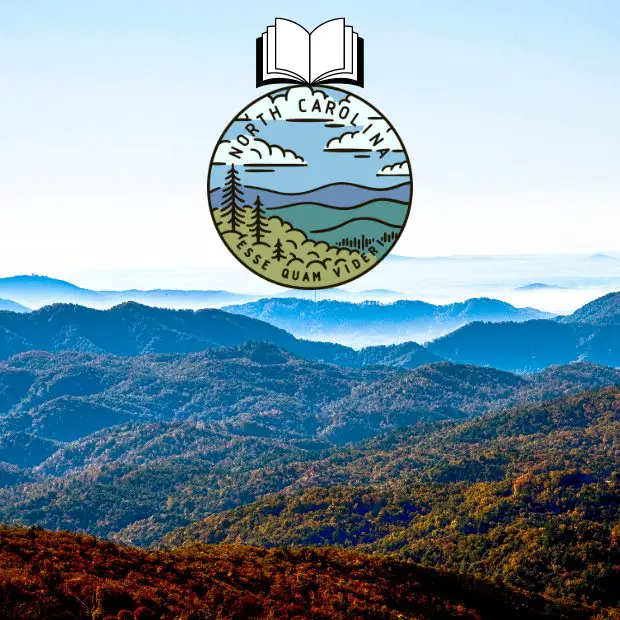 From the rolling Blue Ridge Mountains to the coastal charm of the Outer Banks, North Carolina has been an endless source of inspiration for authors.
Here are the leading publishers who maintain the literary tradition within the state and beyond its borders.
Here are the top publishers in North Carolina: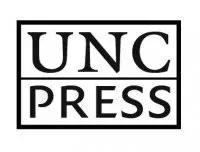 The University of North Carolina Press (UNC Press) represents a pioneering force in scholarly publishing, reflecting a heritage that dates back to its establishment in 1922. As the first university press in the South, UNC Press has been instrumental in advancing learning and intellectual pursuits, not just in North Carolina, but across the nation and around the world. UNC Press has embraced diverse fields of study, including African American studies, women's studies, Native American studies, and interdisciplinary subjects, publishing more than 5,400 titles that have won prestigious awards like the Pulitzer Prize and National Book Award. Submission guidelines.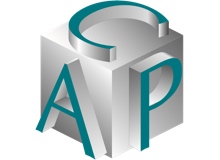 Carolina Academic Press has carved out a unique niche in the publishing world, specializing primarily in law while also embracing subjects as diverse as anthropology, history, sociology, education, sports risk management, and more. With a history spanning over forty years, the press has published more than 3,000 unique titles, showing expertise in various fields. Perhaps most notably, Carolina Academic Press is known for publishing Richard C. Wydick's "Plain English for Lawyers," a widely acclaimed reference hailed by The New York Times, now in its Sixth Edition. Submission guidelines.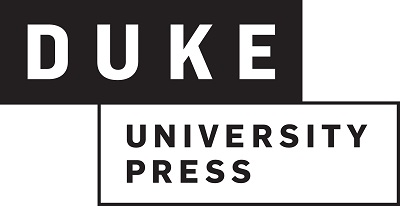 Duke University Press, based in Durham, North Carolina, is a leading scholarly publisher renowned for advancing bold and progressive ideas in the humanities, social sciences, and mathematics. Originally founded as Trinity College Press in 1921, it publishes about 140 new books, 60 journals, and multiple digital collections each year, emphasizing disciplines such as African studies, cultural studies, queer theory, and more. Duke University Press also engages in open-access initiatives and provides journal services through its Scholarly Publishing Collective, showing a strong commitment to innovation, inclusivity, and the global advancement of knowledge. Submission guidelines.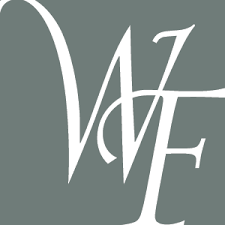 Wake Forest University Press, located in Winston-Salem, North Carolina, is a specialized publisher with a unique mission to exclusively publish poetry by authors from Ireland. Founded in 1975 by Dillon Johnston and supported by Wake Forest University, the Press has been dedicated to this mission for over 40 years, serving as a bridge between Irish poetry and North American readers. The Press encourages submissions from native Irish poets, while regretfully declining manuscripts from American poets. A small team including Director and Editor Jefferson Holdridge and Manager Alex Muller continues to foster the Press's commitment to Irish literature, honoring its rich legacy and connection to the poetic pulse of Ireland. Submission guidelines.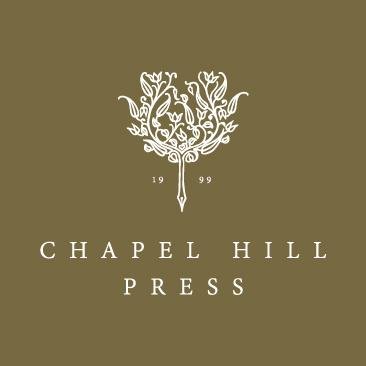 Chapel Hill Press, based in Chapel Hill, North Carolina, is a passionate and client-driven self-publishing house that specializes in high-quality customized projects. From children's books and personal memoirs to novels, biographies, and scholarly tomes, the company provides comprehensive services tailored to the individual needs of authors. Their offerings include planning, editing, design, production, marketing, and sales support, allowing authors to retain all rights to their work while ensuring a polished and elegant finished product. Submission guidelines.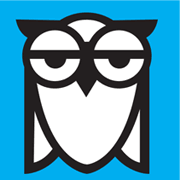 Warren Publishing, a premier hybrid book publisher since 1988, prides itself on bringing works of merit to the global market. With connections to various distributors, re-sellers, wholesalers, and retailers, they offer a valuable platform for authors. Located in Rock Hill, SC, with a retail location called Corks, Cooks, & Books, Warren Publishing is open to submissions across various genres, including specialty subjects like photography, travel, health, and fitness, as well as trade fiction, suspense, romance, historical fiction, memoir, nonfiction, poetry genre fiction, self-help, and children's books. They have a selective acceptance rate of less than 20%, but they respond to all submissions and charge a non-refundable $15 submission fee, offering feedback for the assessment. Submission guidelines.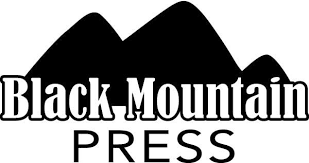 Black Mountain Press, based near the community of Black Mountain in East Asheville, NC, is among book publishing companies focusing on the publication of poetry, creative novels, and short story collections by emerging writers. Originally involved in digital technology design and outdoor industry guides, the press shifted its focus in 1994 and now emphasizes literary excellence in its renovated farmhouse location. Inspired by the legacy of Black Mountain College, which produced visionary artists and writers, the press is part of the nonprofit organization Flood Gallery Fine Art Center. The Press is concentrating on collections of poetry, memoirs, novels, and short stories, accepting online submissions exclusively through Submittable. While they seek the highest quality literary fiction and creative non-fiction, they do not accept children's or young adult literature, plays, self-help books, or genre-specific fiction unless written in a unique literary style. Submission guidelines.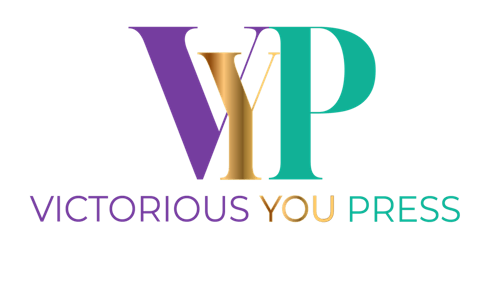 Victorious You Press (VYP) is more than a publishing house; it's a partner in building authors' legacies through the power of the pen. Offering a holistic approach, VYP provides full publishing services, author coaching, marketing strategies, and more, ensuring each book offers a unique perspective with the potential to positively impact readers. Their mission revolves around taking the fear out of publishing and empowering individuals to use writing to deliver their purpose to the marketplace, fostering joy in both authorship and publication. Submission guidelines.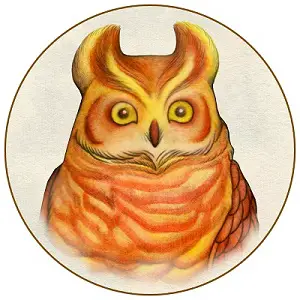 Wisdom House Books operates as a Publishing Boutique, with a strong emphasis on personalized, high-quality service and a mission to create books that make a positive difference in the world. They offer the advantages of alternative publishing without compromising on quality, covering various genres like social justice, speculative fiction, spiritual messages, academic methods, and poetry. Unlike traditional publishing packages, authors can select from a list of services tailored to their goals and budget, retaining 100% of the royalties and selling profits. Submission guidelines.

Algonquin Books, an American publishing company founded in Chapel Hill, North Carolina in 1983, is now an imprint of Hachette Book Group. Renowned for specializing in fiction, non-fiction, and poetry titles, the company began in a woodshed behind cofounder Louis Rubin's home. With a mission to publish literary works by undiscovered writers, primarily from the South, Algonquin gained national attention and acclaim. Acquired by Workman in 1989 and later expanding to offices in New York City, Algonquin has continued to publish quality work. The imprint has produced numerous bestsellers and international hits, including Sara Gruen's "Water for Elephants" and "The Drunken Botanist" by Amy Stewart, and launched the Algonquin Young Readers imprint for middle-grade and young adult books in 2013. Submission guidelines.

McFarland Books is a leading independent publisher of academic and general-interest nonfiction books, with a particular reputation for serious explorations of pop culture. Founded in 1979, McFarland is celebrated for its adventurous range and commitment to publishing books that might be overlooked by other publishers. With about 7,500 unique works available and approximately 350 new titles published annually, the company has received numerous awards, ranging from academic distinctions like the Choice Outstanding Academic Title to mainstream honors such as the Hugo and Edgar awards. Submission guidelines.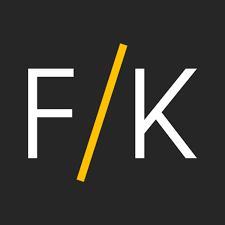 Franklin/Kerr Press is a small, full-service publishing company based in Kannapolis, NC, that publishes books in the thriller, young adult, fantasy, and science fiction genres. They are also committed to stories with diverse representation. Unlike a self-publisher or cooperative publisher, Franklin/Kerr is a full-service publishing house that provides professional editing, cover art, formatting, e-conversion, marketing support, and social media assistance at no cost to the author, while maintaining selective and competitive standards. Submission guidelines (N/A).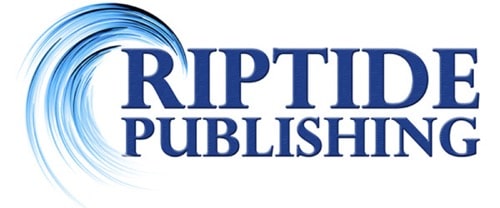 Riptide Publishing is a distinguished boutique publisher specializing in LGBTQ fiction. Established by industry experts, it aims to elevate and mainstream positive LGBTQ representation with Manhattan-quality aesthetic and packaging. While primarily focused on romance, Riptide's portfolio also includes erotica and quality books centered on the LGBTQ experience, even without romantic elements. Their imprints, Anglerfish Press and Triton Press offer non-romance and young adult titles, respectively. Since launching in October 2011, Riptide has achieved critical acclaim and commercial success, winning prestigious awards and earning recognition in major publications. Submission guidelines.

Lulu Press, also known simply as Lulu, is an innovative print and ebooks on-demand publishing company founded by Bob Young. Driven by frustration with traditional publishing, Young established Lulu with a commitment to sustainable practices, community engagement, optimism, innovation, and creativity. As a Certified B Corporation, Lulu balances purpose and profit, offering a wide range of products from print books to ebooks and adhering to high social and environmental standards, including 100% renewable energy consumption. Submission guidelines.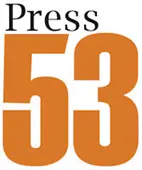 Press 53, based in Winston-Salem, North Carolina, is a renowned publishing house specializing in short fiction and poetry collections. Since its inception in October 2005, it has published authors across thirty-six U.S. states, with a catalog exceeding 250 titles that have collectively earned over one hundred awards. Each year, Press 53 publishes four to five short fiction collections and ten to twelve poetry collections by U.S.-based authors, in addition to reissuing one or two out-of-print classics by North Carolina authors under its Carolina Classics Editions imprint. Submission guidelines.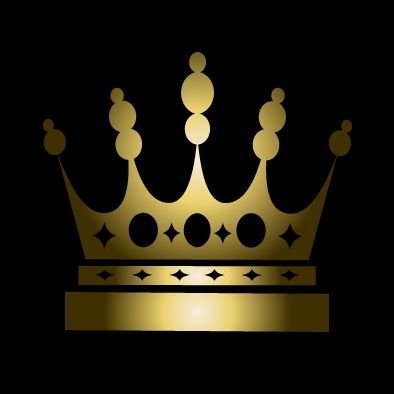 Regal House Publishing, founded in 2014, emerged from a desire to create a publishing house that serves as a true partner to authors, one that is passionately dedicated to the furtherance of finely crafted literature. Committed to a transparent and supportive process, Regal House seeks to break away from the traditionally unreceptive nature of the industry by deeply investing in authors. Offering literary, historical, and contemporary fiction, poetry, memoirs, and short story collections, including specialized awards and prizes, Regal House functions as an alliance with its writers. Submission guidelines

Backbone Press, founded in 2012, focuses on publishing and supporting writers historically neglected who may not find representation elsewhere in mainstream publishing. Driven by a belief in the essential nature of every voice, particularly those reflecting political, protest, diasporic, and voices of the marginalized, Backbone Press serves as a necessary bridge across generational, gender, and racial lines. Specializing in the publication of chapbooks, which they consider tiny works of art, Backbone Press promotes emerging and established poets, some of whom have won national book awards. Submission guidelines.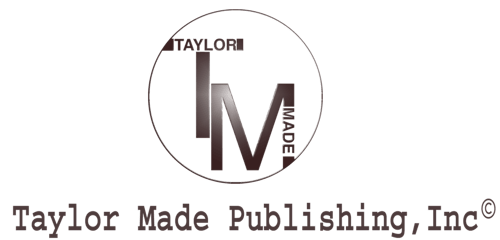 Taylor Made Publishing LLC, located in Greenville, North Carolina, is a publishing company that takes pride in its authors and books. Specializing in children's books and non-fiction works, Taylor Made Publishing has an array of titles that cater to various readers. Whether it's inspiring children through imaginative stories or educating readers with insightful non-fiction, their commitment to quality content reflects their dedication to nurturing creativity and promoting knowledge. They're always open to manuscript submissions so you may want to give them a try. Submission guidelines.

Spark Publications is a custom-publishing design firm based in Charlotte, NC, specializing in creating magazines, catalogs, and books for print, digital, and interactive formats. Established by Fabi Preslar in 1998, the company has grown to include a team of award-winning industry professionals and has earned over 150 awards. Serving a wide range of clients, including Fortune 100 corporations and local entrepreneurs, Spark Publications is known for its quality, commitment, and tailored solutions that transform client visions into beautifully designed and marketable publications. Submission guidelines.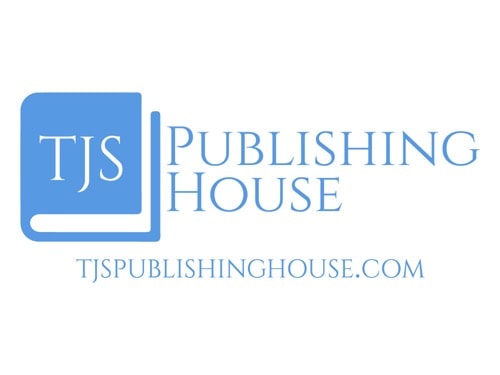 TJS Publishing House is a personalized publishing service led by an experienced professional with backgrounds in entrepreneurship, publishing, counseling, and more. With a keen focus on helping individuals meet their goals, whether in publishing or starting a small business, TJS provides tailored support to make visions a reality. The publishing process at TJS is client-centered, allowing authors to have complete control over the details of their book, from length and distribution channels to cover design and publish date. Submission guidelines.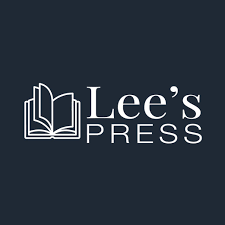 Lee's Press and Publishing Company offers a comprehensive suite of services for authors, encompassing everything from manuscript editing and ghostwriting to design, formatting, publishing, distribution, and other marketing services. With a presence in over 36,000 worldwide retailers and libraries, they provide a tailored publishing experience, allowing authors to maintain full creative control and ownership. Their experienced team supports authors through every step of the publishing journey, from initial ideation and creating book proposals to highly effective promotion. With over 253 published authors, the company prides itself on its transparency, passion, collaboration, and personalized service. Submission guidelines (N/A).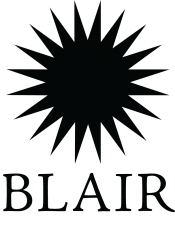 Blair-Carolina Wren Press is a nonprofit publisher based in Durham, North Carolina, dedicated to publishing quality writing across literary fiction, nonfiction, and poetry. The press emphasizes work from authors and subjects that have been historically overlooked by mainstream publishers, such as women, people of color, authors with disabilities, and LGBTQ+ authors. Rooted in the traditions of the South, Blair draws inspiration from diverse voices both regionally and nationally. The organization combines the cultural, historical, and literary strengths of its predecessors, John F. Blair and Carolina Wren Press, to offer an array of titles. Submission guidelines.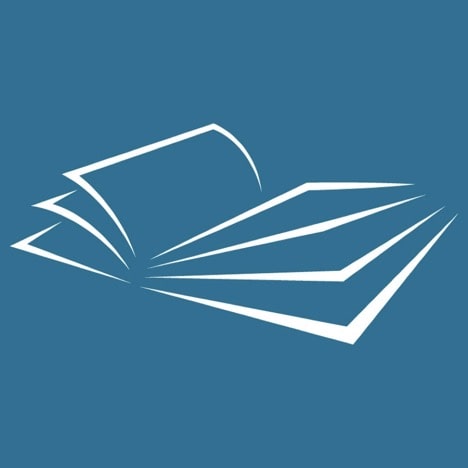 Gryphon House, founded in 1971 by Leah Curry-Rood and Larry Rood, started as a distributor of quality children's books and expanded into teacher resource distribution in 1979 before becoming a publisher in 1981. With a strong backlist of nearly 300 titles from renowned authors like Pam Schiller, MaryAnn F. Kohl, and Jackie Silberg, Gryphon House focuses on educational books. Each year, they offer new titles to support early educators and parents in helping children develop essential life skills. Submission guidelines.

Supposed Crimes, LLC is a publisher specializing in queer fiction, encompassing LGBTQ stories and ideas. They began with lesbian books but have broadened to include genres like Westerns, Science Fiction, Horror, and Action, rather than focusing solely on romance. The name "Supposed Crimes" reflects the historical criminalization of homosexuality, and the company encourages authors to challenge stereotypes and be subversive in their writing. In addition to their main imprint, they also operate Acquitted Books, which publishes uncensored gay, bisexual, and straight fiction, and erotica, typically reserved for current authors or by invitation. Submission guidelines.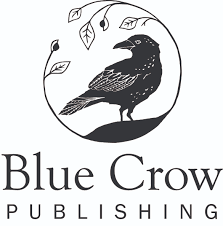 Blue Crow Books, initially a traditional small press in Chapel Hill, NC, from 2016 to 2023, has transitioned into an author cooperative. The company has a history of publishing award-winning adult and young adult fiction, as well as trade nonfiction. In the new cooperative structure, award-winning author alumnae continue to publish books, including titles originally published with Blue Crow. The cooperative model encourages collaboration among authors, providing them greater control and involvement in the publishing process. Blue Crow remains engaged with the literary community by offering eARCs to reviewers and bloggers and providing e-copies for potential adoption in college courses. Submission guidelines.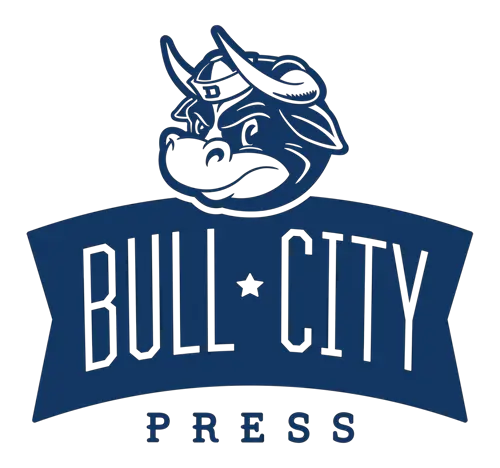 Bull City Press is a volunteer-run, independent small press based in Durham, North Carolina, founded in 2006. Specializing in chapbooks and occasionally full-length books of poetry, fiction, and creative nonfiction, they also publish a quarterly journal called Inch. With a commitment to connecting readers and writers, all proceeds from the press are funneled into creating new chapbooks, and a partnership with the University of North Carolina at Chapel Hill allows students to gain hands-on experience in the publishing field. Submission guidelines.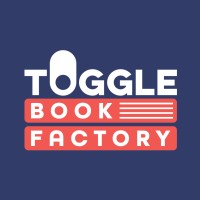 Toggle Book Factory is dedicated to enriching family lives through innovative books and world-class storytelling, integrated with cutting-edge technology. Their unique approach encourages children to read for pleasure by embracing diverse learning preferences and fostering imagination. Customers can choose a book from their shop and customize it by creating an illustrated version of their child, even making choices that affect the story's outcome. Each physical book purchase comes with a free e-book, providing an immediate and personalized reading experience that aims to inspire children to become lifelong readers. Submission guidelines.

CaryPress International Books is a comprehensive ghostwriting and publishing service specializing in turning ideas into professionally written and published books. Their offerings include ghostwriting services for novels, memoirs, business books, children's books, and more. They work with authors throughout the entire process, from initial ideation to delivering a polished manuscript ready for use on various platforms. CaryPress's US-based publishing experts provide tailored support for proofreading, copy editing, line editing, and developmental editing, ensuring a seamless and error-free publication. Their self-publishing packages simplify the complex tasks of copyright registration, ISBN acquisition, and book formatting, catering to authors' specific needs and budget constraints. Submission guidelines.
Conclusion
North Carolina is the birthplace of authors like Thomas Wolfe, Charles Frazier, and O. Henry, while also nurturing modern talents through its prestigious universities and MFA programs. The state's literary festivals, including the North Carolina Literary Festival and Carolina Mountains Literary Festival, celebrate this rich heritage, while landmarks like the Thomas Wolfe Memorial and the Carl Sandburg Home pay homage to literary giants.
From the pages of novels set in its picturesque landscapes to the gatherings at independent bookstores, North Carolina's literary communities flourish. The North Carolina Writers' Network fosters connections among writers, while local publishers contribute to the emergence of new talent. Who knows, maybe it's your turn to get your manuscript published.
Rafal Reyzer
Hey there, welcome to my blog! I'm a full-time blogger, educator, digital marketer, freelance writer, editor and content manager with 10+ years of experience. I started RafalReyzer.com to provide you with great tools and strategies you can use to achieve freedom from 9 to 5 through online creativity. My site is a one-stop-shop for freelance writers, bloggers, publishers, content enthusiasts who want to be independent, earn more money and create beautiful things. Feel free to
learn more about me here.