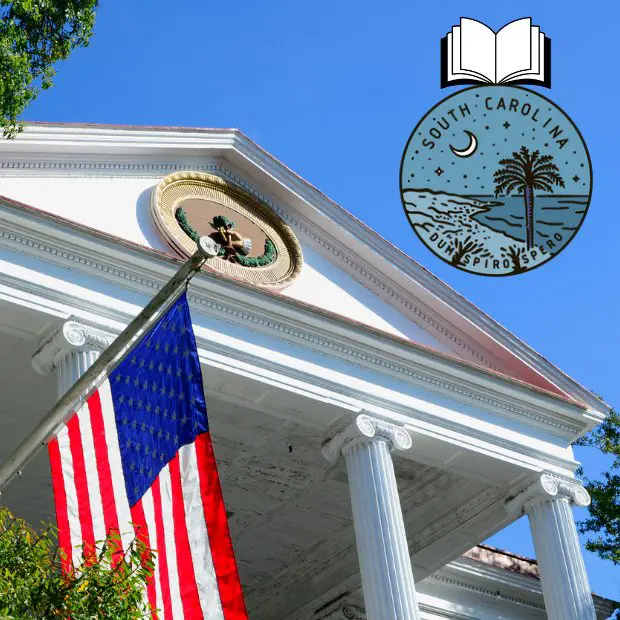 South Carolina, known for its rich history, captivating landscapes, and vibrant culture, is also home to a unique literary scene.
The state boasts a diverse community of talented writers, from aspiring authors to renowned novelists, who have contributed to the literary fabric of the region. Behind these literary accomplishments stand the best book publishing companies in South Carolina, which play a vital role in nurturing and promoting local literary talent. Below, we'll explore the top book publishing companies in the state, highlighting their unique contributions, services, and dedication to the craft of publishing.
Here are the best book publishing companies in South Carolina:
Hub City Press is an esteemed independent publisher based in Spartanburg, SC. Founded in 1995, it has garnered a reputation for its commitment to producing high-quality literary works that celebrate the rich cultural heritage of the American South. The publisher primarily focuses on publishing fiction, nonfiction, and poetry from both emerging and established authors, with a particular emphasis on showcasing diverse voices and perspectives. Hub City Press is deeply rooted in its local community and is dedicated to nurturing regional literary talent. It operates in conjunction with the Hub City Writers Project, a nonprofit organization that provides support and resources to writers in the area. This unique collaboration allows the book publishers to engage with writers, host literary events, and foster a vibrant literary group. Submission guidelines.

The University of South Carolina Press is a reputable scholarly publishing house affiliated with the University of South Carolina, located in Columbia, SC. Established in 1944, it has a long-standing tradition of publishing scholarly works across a wide range of disciplines. As an academic press, the University of SC Press is dedicated to promoting and disseminating scholarly research and knowledge. Its publications encompass a diverse array of subjects, including history, literature, African-American studies, Southern studies, archaeology, anthropology, political science, and many other disciplines. Submission guidelines.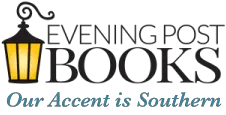 Evening Post Books is an esteemed publishing imprint based in Charleston, SC. Founded in 2008, it has gained recognition for its commitment to producing high-quality literary works that reflect the vibrant culture and rich history of the Lowcountry region. As a regional publisher, Evening Post Books focuses on publishing titles that explore and celebrate the unique heritage, traditions, and history of Charleston and its surrounding areas. The imprint aims to capture the essence of the region's distinct character, offering readers a deeper understanding of its history, people, and cultural landscape. Submission guidelines.
Vinspire Publishing is a respected independent publishing company that began in 2004 as Vintage Romance Publishing focused solely on historical romances. As reader interest grew, the book publishers expanded to a variety of genres and aimed to inspire and entertain readers with its diverse selection of books. Committed to nurturing both emerging and established authors, Vinspire Publishing provides a platform for writers to share their unique narratives and perspectives with the world. The publishing services embrace various genres, including fiction, nonfiction, romance, mystery, fantasy, and more. By offering such a diverse catalog, Vinspire Publishing caters to the varied interests and preferences of readers, ensuring there is something for everyone. Submission guidelines.

Joggling Board Press is an independent publishing company that specializes in producing high-quality books with a focus on Southern literature, culture, and character of the American Southeast. Based on the traditional Lowcountry activity of joggling (balancing and rocking on a long, narrow board), the Joggling Board seeks to capture the essence of the Southern state and share its writings with a wide audience. The book publishers are dedicated to showcasing Southern voices and narratives, including fiction, non-fiction, poetry, and works that explore the region's rich history, traditions, and contemporary experiences. By highlighting the unique perspectives and diverse history of Southern writers, the publisher contributes to the preservation and celebration of Southern literary heritage. Submission guidelines.
Muddy Ford Press is an independent publishing establishment based in Columbia, South Carolina. Founded to amplify regional voices and narratives, Muddy Ford has made a notable impact on the literary landscape of the state and beyond. The book publishers focus on publishing works that celebrate the unique cultural heritage, history, and experiences of South Carolina and the broader Southern region. Muddy Ford has published and they showcase a diverse range of genres, including fiction, non-fiction, poetry, and anthologies, offering readers a rich tapestry of narratives that reflect the vibrant spirit of the South. Submission guidelines.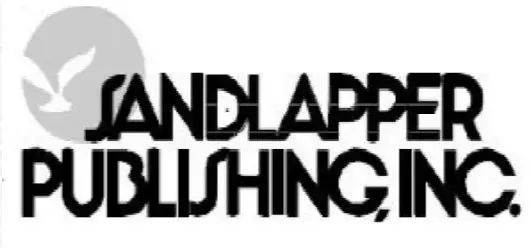 Sandlapper Publishing is a notable publishing company that specializes in books that celebrate the rich history, culture, and natural beauty of the American South, primarily South Carolina. Founded with the mission of preserving and sharing the unique history and experiences of the region, Sandlapper Publishing has become a trusted source of literature that captures the essence of the South. Sandlapper Publishing covers a wide range of topics in its publications, including history, travel, folklore, the American Revolution, natural history, and regional interest, and offers family-friendly books. The company is dedicated to producing books that are both informative and engaging, providing readers with a deeper understanding and appreciation of the South's diverse heritage and landscapes. Submission guidelines.
Parlay Press is a reputable independent publishing company dedicated to promoting diverse voices and publishing interesting literature and academic books. They are located in Hilton Head, SC. They believe in the power of storytelling to inspire, educate, and foster meaningful conversations. With a focus on inclusivity, Parlay Press specializes in actively seeking manuscripts from underrepresented authors and aims to amplify marginalized voices. These book publishers offer a range of genres which includes, fiction, non-fiction, poetry, and works that explore social, cultural, and political issues. They are committed to publishing books that challenge societal norms, spark critical thinking, and contribute to positive social change. By providing a platform for authors whose voices might otherwise be overlooked, these book publishers seek to diversify the literary landscape and offer readers a broader perspective. Submission guidelines.

The Pat Conroy Literary Center is a renowned literary institution located in Beaufort, SC. Established in 2016, the center serves as a tribute to the acclaimed American author, Pat Conroy, who was known for his captivating novels such as "The Great Santini" and "The Prince of Tides." The Pat Conroy Literary Center is dedicated to preserving Conroy's literary legacy and promoting the love of reading and writing. The center offers a variety of educational programs, workshops, and events that celebrate the power of literature and storytelling. It serves as a gathering place for readers, writers, scholars, and fans of Conroy's work. Submission guidelines (N/A).

The History Press is a well-regarded publishing company specializing in producing books that delve into various aspects of local and regional history. Founded in 2004 and located in Mount Pleasant, SC, the press is dedicated to preserving and sharing the stories that shape communities, cities, and countries. These book publishers are an imprint of Arcadia Publishing. The History Press focuses on publishing works of non-fiction, including earlier historical titles, biographies, memoirs, and illustrated books. Its catalog encompasses a wide range of topics, such as local histories, cultural heritage, hometown history, architecture, notable figures, social movements, and significant events and it also writes local stories for local audiences. Submission guidelines.

Homecourt Publishers is a unique publishing company that goes beyond traditional book publishing. The book publishers provide teachers with an extensive range of resources designed to help them engage students and make learning a fun experience while staying closely aligned with the main aim, which is teaching. Recognizing the importance of interactive and engaging teaching methods, Homecourt Publishers have developed a wide variety of resources that cater to different subjects, grade levels, and learning styles. These resources include textbooks, workbooks, activity guides, lesson plans, educational games, and more. By offering such a diverse range of materials, Homecourt Publishers aims to support teachers in creating dynamic and immersive learning environments. Submission guidelines.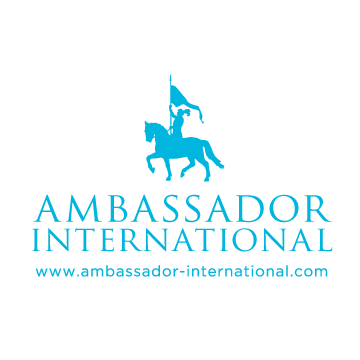 Ambassador International is a renowned Christian publishing company that is dedicated to spreading the message of faith and Christian values through literature. With a commitment to upholding biblical principles, Ambassador International publishes a wide range of books that inspire, educate, and encourage readers on their spiritual journeys. The publishing house works closely with authors who share a passion for Christian writing and aims to provide a platform for their voices to be heard and to amplify Jesus Christ and his message through publication. From theological works and biblical studies to inspirational stories and personal testimonies, Ambassador International offers a diverse catalog of books that cater to various aspects of the Christian faith. Submission guidelines.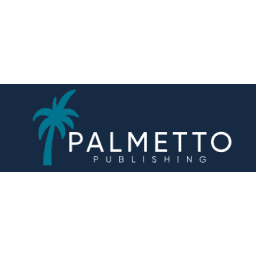 Palmetto Publishing is a reputable publishing company in North Charleston, SC. With a strong presence in the local community, Palmetto Publishing serves as a valuable resource for authors in the region and beyond. With a focus on empowering writers, Palmetto Publishing offers a range of services to guide authors through the publishing process and help them achieve their literary goals. Palmetto Publishing services understand the importance of maintaining creative control and ownership for authors. They offer self-publishing options that allow writers to retain the rights to their work while receiving professional support in editing, formatting, cover design, and distribution. By providing these publishing services, Palmetto Publishing enables authors to publish their books with confidence and professionalism. Submission guidelines.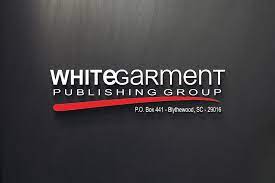 White Garment Publishing Group LLC is a notable publishing company committed to delivering impactful and meaningful literature to readers. With a focus on quality content and literary excellence, White Garment Publishing Group strives to provide a platform for authors to share their unique perspectives and narratives with the world. As a publishing group, White Garment Publishing LLC collaborates closely with authors, offering professional editorial support, design expertise, and marketing guidance. Their dedicated team works tirelessly to ensure that each book published under their imprint meets the highest standards of excellence. By providing comprehensive publishing services, the White Garment Publishing Group empowers authors to showcase their work professionally and compellingly. Submission guidelines.
Covenant Books is a well-established publishing company committed to serving authors in the Christian publishing industry. With a strong focus on faith-based literature, Covenant Books aims to provide a platform for authors to share their messages of hope, inspiration, and spiritual growth. As a Christian publishing company, Covenant Books embraces the values and teachings of the Christian faith. They work closely with authors who have a desire to incorporate their beliefs into their writing, providing them with the support and guidance to publish books that align with Christian principles. Submission guidelines.
Conclusion
Aspiring authors in SC have a wealth of options for finding the right publishing company for their literary endeavors. The best book publishing companies listed above have shown their commitment to producing exceptional works, supporting authors, and contributing to the vibrant literary scene in the state. Whether you're seeking a traditional publisher or exploring independent options, these companies offer unique opportunities to bring your books to life. So, take the next step on your writing journey and connect with these publishing houses to make your mark on the literary landscape of South Carolina.
Rafal Reyzer
Hey there, welcome to my blog! I'm a full-time blogger, educator, digital marketer, freelance writer, editor and content manager with 10+ years of experience. I started RafalReyzer.com to provide you with great tools and strategies you can use to achieve freedom from 9 to 5 through online creativity. My site is a one-stop-shop for freelance writers, bloggers, publishers, content enthusiasts who want to be independent, earn more money and create beautiful things. Feel free to
learn more about me here.