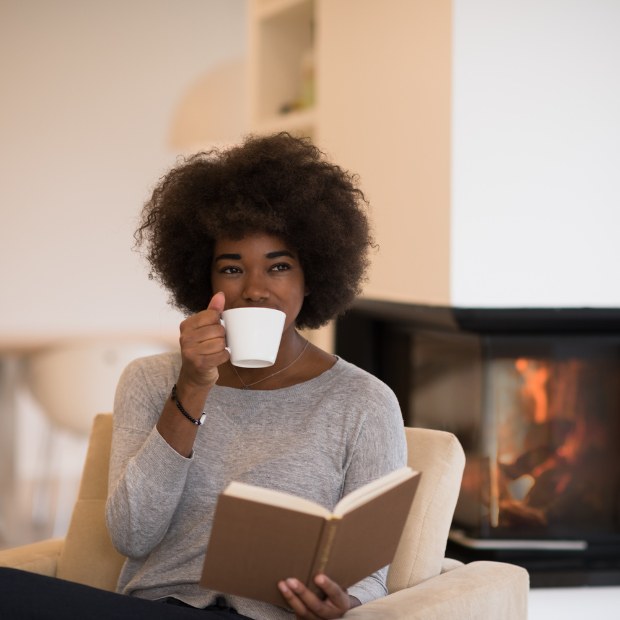 I always had a huge respect for Black authors and artists. To me, it all started with the hip-hop culture in the 90s, and then getting familiar with towering literary figures such as James Baldwin, Maya Angelou, and Toni Morrison.
The database you'll find below primarily focuses on Black-owned companies based in the U.S., but you'll also find a few UK-based publishers at the end of the list. Enjoy! After this read, explore my extensive collection of over 3,000 publishing companies.
Here's a list of the most notable black publishing companies: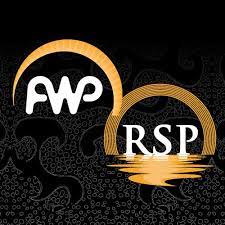 Established in 1983, Africa World Press has dedicated itself to producing literature that sheds light on the intricate history, culture, and politics of Africa and its diaspora. Known for their enlightening, educational, and engaging works, the publisher has become a staple for readers seeking insightful content about Africa. A complementary entity, The Red Sea Press, was founded two years later in 1985, not just to co-publish but also to distribute the works of over 250 distinct publishers, emphasizing the richness of African content. Among its notable publications is "Funu: The Unfinished Saga of East Timor" by Jose Ramos-Horta, a laudable work by the 1996 Nobel Peace Prize co-winner. Both presses operate from Trenton, NJ. Submission guidelines.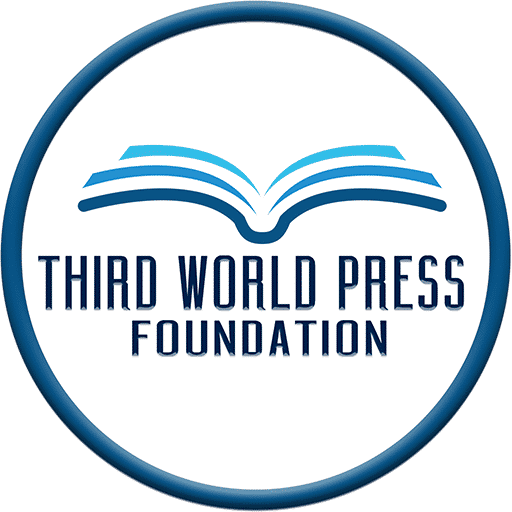 Started in 1967 by Haki R. Madhubuti, this press stands as the oldest independent publisher of Black thought and literature in the U.S. Originating from Madhubuti's basement apartment on Chicago's South Side with a mere $400 and a used mimeograph machine, the foundation blossomed into a leading platform for voices that speak to African American readers. Over four decades, it has heralded works from luminaries like Gwendolyn Brooks, Amiri Baraka, and Ossie Davis. Committed to producing life-affirming content for Black communities and the wider Diaspora, the Third World Press Foundation champions a diverse range of genres, including fiction, poetry, drama, and children's literature. Submission guidelines.

Founded in 1978 by Paul Coates, Black Classic Press, based in Baltimore, Maryland, is a symbol of cultural preservation, dedicated to publishing obscure works by and about individuals of African descent. With a special emphasis on bringing out-of-print and forgotten texts back into circulation, the press was inspired and supported by eminent figures such as John G. Jackson, John Henrik Clarke, and Yosef ben-Jochannan. Beyond republishing historically unnoticed works itself, Black Classic Press has also been a platform for contemporary voices, most notably when celebrated novelist Walter Mosley chose them for his manuscript "Gone Fishin'." The press annually reintroduces historical publications, aiming for about six titles each year. Submission guidelines.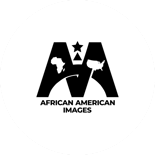 African American Images is a publishing house that specializes in producing educational materials aimed at uplifting children and young adults. Emphasizing an Afrocentric perspective, their publications promote collective values, liberation, skill development, and bolstering self-esteem. Founded by Dr. Jawanza Kunjufu, who himself has authored over 40 books including national bestsellers like "Countering the Conspiracy to Destroy Black Boys" which sold over a million copies, AAI stands out not just as a publisher but also as a resource with a substantial customer base of 125,000, offering authors significant outreach potential. Submission guidelines.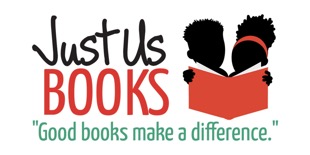 Initiated in 1987 by Wade and Cheryl Hudson after witnessing a scarcity of children's books reflecting Black experiences, Just Us Books swiftly rose to fill that gap. Fueled by grassroots support and a clear demand, the company not only provided children with relatable content, as exemplified by their initial success, "Afro-Bets ABC Book," but also pioneered by offering numerous Black writers and illustrators their inaugural steps into the industry. Acclaimed for their contributions, the company has received accolades like the Ben Franklin Award for titles such as "Bright Eyes, Brown Skin" and was honored as "Haki Madhubuti Publisher of the Year" in 2006. Submission guidelines.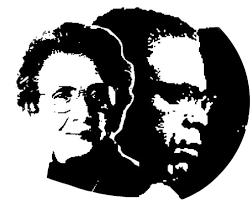 Founded separately in the mid-20th century with a shared vision to amplify African-American literature, Broadside Press (1965) and Lotus Press (1972) united in 2015 to become Broadside Lotus Press. With over 150 publications under its belt, this merged entity remains steadfast in its mission to nurture young writers attuned to the challenges of the 21st-century landscape. Committed to setting lofty literary standards and fortifying literacy rooted in black historical experiences, Broadside Lotus Press is among Black-owned publishers that foster creativity, understanding, and an enduring dedication to the intellectual growth of the African American community. Submission guidelines.

2Leaf Press, created in 2011 by founder Gabrielle David, stands out as the first US publisher spearheaded by a Black/Brown woman and is proudly marketed and distributed by the University of Chicago Press. Originating as an imprint of the Intercultural Alliance of Artists & Scholars, Inc. (IAAS), its evolution led to its reincarnation as 2Leaf Press Inc., a nonprofit multimedia company based in Florida. With a tenacious commitment to amplifying multicultural voices, the press releases a diverse range of fiction, non-fiction, poetry, and bilingual works, encompassing voices of activists, scholars, poets, and authors. Above all, 2Leaf Press is devoted to literature that addresses social justice and celebrates diversity. Submission guidelines.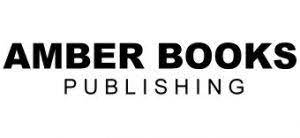 Amber Communications Group, Inc., helmed by NAACP Image Award Winner Tony Rose, stands as the preeminent African-American publisher in the US, specializing in self-help books and music biographies. Pioneering in its endeavors, it became the first African-American indie publisher to strike a multi-book co-publishing/imprint partnership with a major player, John Wiley & Sons, Inc. Additionally, it marked a notable first in licensing 35 of its titles through the Black Expressions Book Club. With roots tracing back to 1997 when Tony and Yvonne Rose embarked on promoting their inaugural book, the group's profound impact on the African-American public has expanded over decades. Submission guidelines.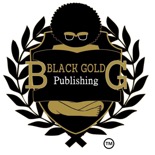 Started in 2017 in Virginia's Hampton Roads Area, BlackGold Publishing (TM) swiftly positioned itself as a pivotal player in the publishing industry, combining traditional and hybrid publishing avenues for authors. With roots in championing local indie authors, its comprehensive strategies encompass one-on-one author coaching and superior editing services, resulting in over 200 published titles and representing nearly 50 authors globally. Acknowledged by IBPA (Independent Book Publishers Association) and in consideration by AAP (Association of American Publishers), BlackGold's accolades extend to features in prominent publications and partnerships with major retailers such as Amazon and Barnes & Noble. Submission guidelines.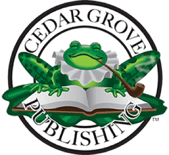 Cedar Grove Publishing, an Independent Press under the stewardship of Publisher Rochon Perry, is committed to celebrating diversity and amplifying inclusive voices. Championing tales that feature characters who strive toward success, Cedar Grove offers a wide spectrum of genres, offering diverse opportunities for authors. Emphasizing the evocative power of words, they aim to transport readers through deep, emotional journeys. Beyond publishing, Cedar Grove also engages its audience with podcasts, giveaways, and other interactive content, embodying the belief that every book tells someone's story. Submission guidelines.

The University of Georgia Press, embedded within the scholarly communications ecosystem, stands as a bastion of diversity, inclusivity, and open civil discourse. A supporter of the Coalition for Diversity and Inclusion in Scholarly Communications and a co-founder of the Libraries' Committee on Diversity and Inclusion, the Press champions varied scholarly and general-interest books, including areas like African American and Urban studies. Prospective authors can engage with editors electronically, gleaning insights into the publishing process and the Press's commitment to diversifying the literary landscape by publishing significant works. Submission guidelines.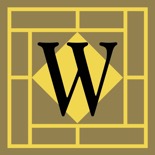 Wayne State University Press stands as a unique urban publisher, deeply rooted in the research, teaching, and service mission of its parent institution. The Press is renowned for producing high-caliber scholarly and general interest works that have global significance, spanning topics from African-American studies to regional insights about Michigan, Detroit, and the Great Lakes. As a part of their extensive publishing program, they have a dedicated series for Michigan authors, covering short fiction, creative nonfiction, and poetry. This commitment not only enriches local communities and education but also bolsters the international prestige of both the Press and the University. Submission guidelines.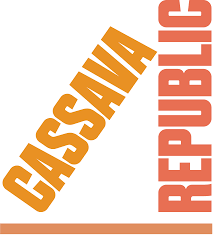 Founded in 2006 in Abuja, Nigeria, Cassava Republic Press is a pioneering publisher with a vision to reshape global perceptions of African writing. With branches in Abuja and London, they are committed to promoting contemporary African prose rooted deeply in the diverse experiences of the continent, from its bustling megacities to lesser-known locales. By bridging connections from Benin to Bahia, Cassava Republic Press champions a new wave of African literature that delves into its rich past, dynamic present, and promising future, touching Black lives across the globe. Submission guidelines.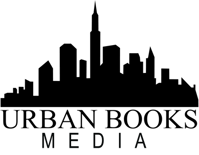 Founded by accomplished author and entrepreneur Carl Weber in 2002, Urban Books is a dynamic publishing house specializing in African-American women's fiction. With imprints including Urban Soul, a partnership with Kensington Books, Urban Renaissance Books, and Urban Christian Books, the company has made literature accessible to vast urban communities. Apart from his writing successes, Weber is a multifaceted businessman, overseeing the expansion of his publishing ventures while also growing a chain of bookstores. While juggling his roles as a writer, publisher, and retailer, Weber envisions a future where he might pivot exclusively to business, driven by both fan demand and his overarching passion for urban fiction. Submission guidelines.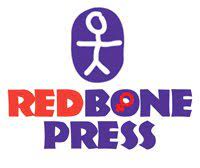 Founded in 1997 by Lisa C. Moore, RedBone Press is a publisher dedicated to amplifying the voices of Black lesbians and gay men. Established in response to a noticeable absence of Black lesbian narratives, the press made a significant impact early on with titles like "Does your mama know?" which garnered two 1997 Lambda Literary Awards. Over the years, while consistently producing Lambda Literary Award-nominated works, the press broadened its scope to encompass literature by black gay men. Noted for its devotion to producing high-quality literature, the company has been praised for its dual mission of spotlighting emerging voices while also underscoring the importance of prior works advocating for the entirety and liberation of Black communities. Submission guidelines.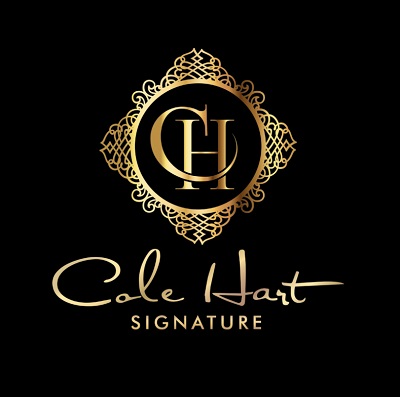 Cole Hart Signature Books, founded by renowned author Cole Hart, is one of the leaders in the African-American romance genre. Dedicated to narrating tales that resonate with the experiences and dreams of Black readers, this publisher emphasizes the significance of diversity in the literary realm. Through its commitment to spotlighting emerging talent and fostering unique stories, Cole Hart Signature has championed the cause of African-American romance literature and solidified its role in the tapestry of the African-American literary legacy. Submission guidelines.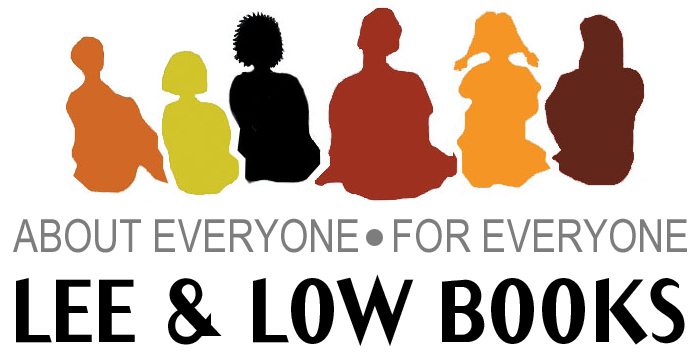 For three decades, Lee & Low, a family-run, minority-owned independent publisher, has championed the mission of publishing authentic and beautifully crafted diverse books touching the young adult target market. Famed for their meticulous research and exceptional production quality, Lee & Low's books serve as essential "windows and mirrors" for educators, librarians, and parents alike. Despite the mercurial nature of the publishing world, the company has remained nimble, continually adapting its strategies to best meet the needs of its audience across various channels. At the heart of their enduring success is a dedicated team that shares a unified vision, ensuring that the company remains true to its core mission: to create books about everyone, for everyone. Submission guidelines.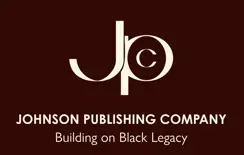 Founded in 1942 by John H. Johnson with a modest $500 loan, the Johnson Publishing Company (JPC) rose to prominence with its groundbreaking publications, Ebony and JET, revolutionizing Black media. Over the years, JPC expanded its reach, introducing the Ebony Fashion Fair, showcasing Black models and designers, and filling a gap in the market with the creation of Fashion Fair Cosmetics. Despite facing challenges in a changing media environment, JPC's legacy continues, reinventing itself as a multimedia and production powerhouse producing content mainly for people of African descent. Submission guidelines (N/A).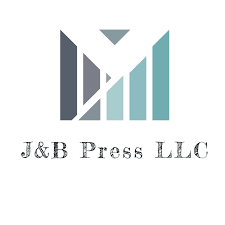 Founded in 2019 by a passionate individual with years of experience in art galleries, museums, and studios, J&B Press was established to champion the creative vision often stifled in traditional settings. With a commitment to nurturing, sharing, and immortalizing the unique stories of each contributor, J&B Press serves as a dedicated advocate for creatives, ensuring their narratives are brought to life in publications. With a mailing address in Philadelphia, the publishing house is a great pick for artists seeking to bring their stories to fruition. Submission guidelines.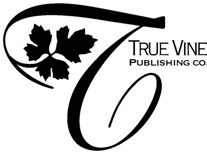 True Vine Publishing Company, established as a comprehensive publishing solution, offers authors a seamless journey from manuscript development to global distribution through self-publishing. Built on professional quality and adherence to trade standards, they present a spectrum of services, ranging from book production to marketing support. Catering to diverse needs, True Vine offers tailored publishing packages, and even opportunities to transform books into movies. With specialized training and coaching, True Vine is not just about publishing but empowering authors towards financial independence and comprehensive brand development. Submission guidelines.

Strive Publishing envisions a world where Black narratives take center stage, driving toward freedom, equity, and justice. With a mission rooted in community collaboration, they are committed to publishing transformative stories that echo the richness of Black culture and heritage, simultaneously healing, teaching, learning, and earning. Founded in response to the stark underrepresentation of Black authors in mainstream publishing, and the scarcity of culturally resonant kid's books, the company champions the power of unity and the urgency of uplifting Black voices in the literary realm. Submission guidelines.

Williams and King Publishers, founded in 2016 by two childhood friends with a shared passion for literature, is a celebrated Black-owned, female-led publishing house. Through their combined vision, they embrace innovative approaches to assist aspiring authors in realizing their literary dreams. Dedicated to offering comprehensive services, they expertly guide authors through the publishing process, devise effective promotional strategies, and ensure widespread distribution on major platforms like Amazon and Barnes & Noble. Submission guidelines.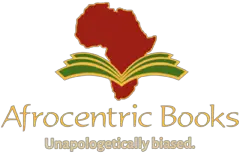 Afrocentric Books is a trailblazing publishing house dedicated to reshaping literary landscapes by emphasizing stories infused with the richness of the African diaspora. Challenging the Eurocentric norms prevalent in popular literature, this platform is home to narratives where at least one main character hails from indigenous African roots. While the publishing house is open to a plethora of adult and new adult fiction genres, there's a distinct inclination towards speculative fiction. A high premium is placed on character-driven tales, emphasizing authentic voices that capture the cultural heritage of the African diaspora. Beyond being just a publisher of alternative fiction, Afrocentric Books is an agent of change, advocating for a more inclusive representation in literature. Submission guidelines.

New Beacon Books, founded in 1966 by John La Rose and Sarah White, stands as the UK's pioneering Black publisher, bookshop, and international book distributor. For over half a century, it has spotlighted literary works from diverse regions, including Africa, the Caribbean, and Black Britain, driven by La Rose's vision to counter colonial suppression of information and cultural heritage. Beyond commerce, New Beacon became a fulcrum for pivotal political and socio-cultural movements in the UK. Despite challenges from the modern book industry and the looming closure after its 50th-anniversary celebration in 2016, a dedicated group revitalized the bookstore in 2017. Submission guidelines.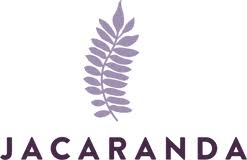 Jacaranda Books, founded in 2014, is an independent publisher acclaimed for championing diverse literature. Garnering accolades such as the "Small Press of the Year" at the 2020 British Book Awards, they've notably introduced initiatives like #TwentyIn2020, publishing 20 works by Black British writers in one year. In collaboration with Knights Of, their #InclusiveIndies campaign raised over £174,500 in 2020, of which 80% was distributed between both entities. With partnerships like the one with Hachette UK in 2021, Jacaranda continues its mission to amplify diverse voices and narratives globally. Submission guidelines.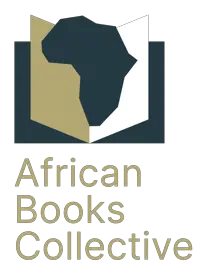 African Books Collective (ABC) is an African-owned platform specializing in the global marketing and distribution of African scholarly, literature, and children's books. Established in 1985 by a group of publishers seeking better international distribution, ABC has evolved to embrace digital publishing and the digitization of African cultural content. Functioning as a non-profit in the UK and guided by a Council of Management elected by founder publishers, ABC's mission remains rooted in strengthening the economic base for African publishers while promoting African literature and scholarship globally. Submission guidelines.
Conclusion
I hope this list will inspire you to follow in the footsteps of authors like Sonia Sanchez and Cornel West and help you get your work published. Or perhaps you're just looking for a thriving literary community that speaks to your personal needs and sells great reads. Next up, you might be interested in checking this list of tantalizing short stories written by African-American authors, or a guide to nonprofit book publishers.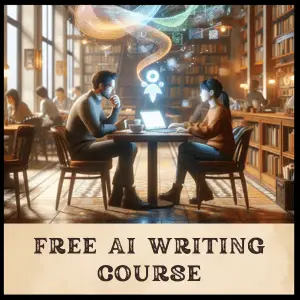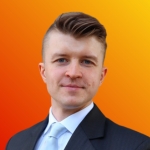 Rafal Reyzer
Hey there, welcome to my blog! I'm a full-time blogger, educator, digital marketer, freelance writer, editor, and content manager with 10+ years of experience. I started RafalReyzer.com to provide you with great tools and strategies you can use to become a proficient writer and achieve freedom through online creativity. My site is a one-stop shop for freelance writers, bloggers, publishers, and content enthusiasts who want to be independent, earn more money, and create beautiful things. Dive into my journey here, and don't miss out on my free 60-minute AI writing online course.