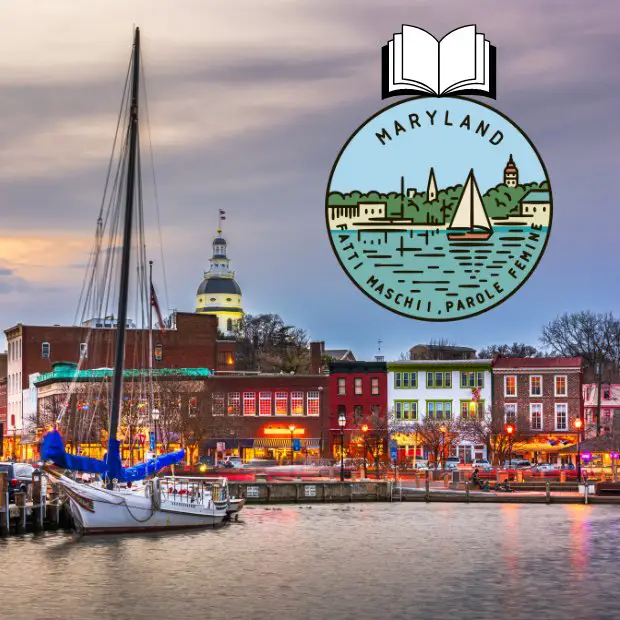 Maryland's literary landscape is rooted in a history of iconic writers like Tom Clancy and Upton Sinclair.
Today, its publishing companies continue this legacy, expertly blending tradition with contemporary insight. Below, you'll find an updated list of the best book publishing houses in the state.
Here are the top book publishing companies in Maryland: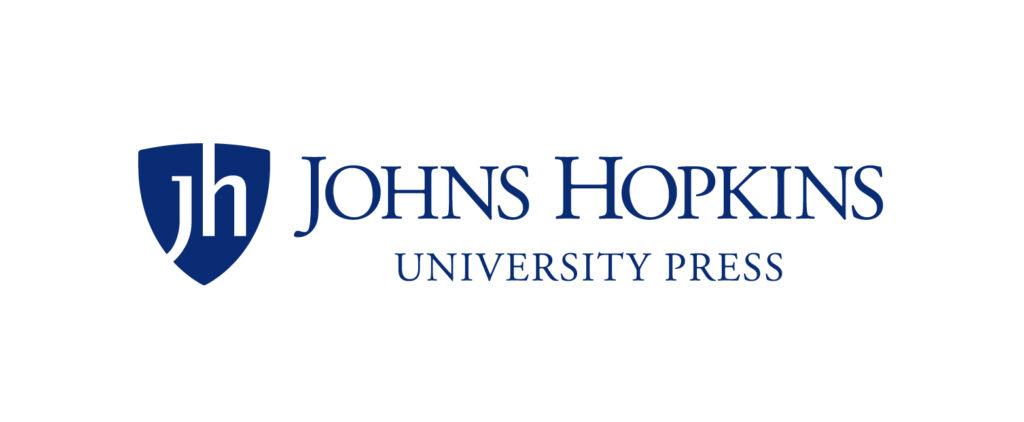 America's first university press, founded in 1878, the Johns Hopkins University Press is among the leading scholarly publishers in the U.S. This prestigious press boasts four integrated publishing avenues: journals, books, Project MUSE, and Hopkins Fulfillment Services. It publishes 108 journals spanning diverse subjects and releases 150 critically acclaimed books annually, tapping into faculty and experts worldwide. Their massive digital platform, Project MUSE, offers an extensive collection of humanities and social sciences content, reaching scholars globally. Submission guidelines.

Rowman & Littlefield, based in Lanham, is a powerhouse in independent publishing, emphasizing academic content in the humanities and social sciences, official government data, and educational resources. They offer both print and e-book editions, bolstered by influential partnerships with organizations like the Smithsonian Institution, The Center for Strategic and International Studies, and the US Holocaust Memorial Museum. Their stature in the industry is magnified by being one of the country's largest book distributors through the National Book Network (NBN). With imprints such as Lexington Books, Globe Pequot, and Lyons Press, they provide an expansive selection of titles. Submission guidelines.

Founded in 1978, Black Classic Press is all about the preservation and celebration of the Black diasporic experience. With a mission to shine a light on obscure yet vital works by and about individuals of African descent, the press specializes in resurrecting out-of-print titles that have been lost to time but not relevance. At its inception, the press was deeply influenced by three pivotal figures: John G. Jackson, John Henrik Clarke, and Yosef ben-Jochannan. Submission guidelines.

Brookes Publishing, established in 1978, is among the leading publishers that specialize in the production of practical, research-backed resources that nurture the healthy development of children. Their range of subjects, spanning from early childhood and special education to literacy development and K-12 special education textbooks, highlights their commitment to supporting diverse learning needs and unwavering dedication to enhancing lives and ensuring brighter outcomes for everyone. Submission guidelines.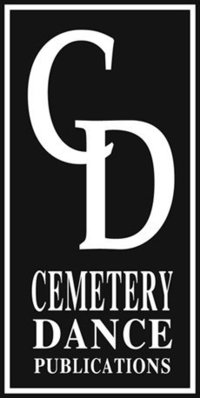 Established in 1988 by Richard Chizmar, Cemetery Dance Publications is a specialty press publisher, celebrated for its contributions to horror and dark suspense literature. Recognized globally, the company boasts an array of accolades, a flagship magazine "Cemetery Dance", and they publish a catalog of works from esteemed authors like Stephen King and Gillian Flynn. Additionally, Cemetery Dance has ventured into comics with "Grave Tales" and expanded its reach with e-books, cementing its position as a leader in the horror genre. Submission guidelines.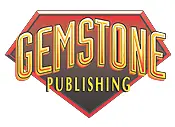 Gemstone Publishing, spearheaded by CEO Stephen A. Geppi, is renowned for its preservation, distribution, and promotion of comic history, most notably through "The Overstreet Comic Book Price Guide." Gemstone's offerings also include publications like "The Overstreet Guide To Grading Comics," "Hake's Price Guide To Character Toys," and guides dedicated to Star Wars collectibles and movie posters. Additionally, the company curates "Scoop," a weekly e-newsletter delving into pop culture, and has published detailed examinations of various comic universes, highlighting their influence and significance in the comic world. Submission guidelines.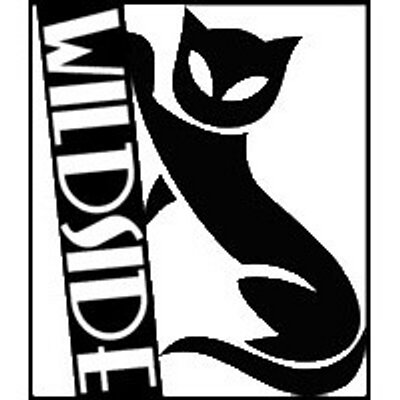 Founded in 1989 by John and Kim Betancourt, Wildside Press started as a fiction publisher but has since diversified its offerings. Based in Cabin John, Maryland, Wildside Press now publishes works across genres, including mystery, romance, science fiction, and nonfiction. In addition to traditional print books, they produce audiobooks, and e-books, and have a strong focus on print-on-demand services. The company also reprints classic pulp magazines and operates under imprints such as Borgo Press, Cosmos Books, and Point Blank. Notable publications include the periodical "Weird Tales" and various works related to H. P. Lovecraft. Submission guidelines.

Health Professions Press (HPP) is a premier publisher specializing in gerontology, long-term care, elder care, and topics related to Alzheimer's disease and other dementias. Its noteworthy publications include "Managing Health Services Organizations and Systems," a leading health administration textbook, and "The Best Friends Approach to Dementia Care," a transformative series promoting dignified care for dementia patients. Distributed globally, many HPP titles have been translated into multiple languages. It operates as an imprint of Paul H. Brookes Publishing Co., Inc. Submission guidelines.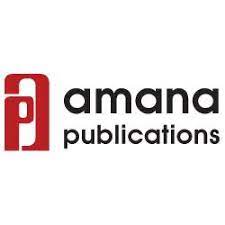 Amana Publications is a distinguished publisher that has been producing books on Islamic teachings and interfaith understanding for over two decades. With an extensive collection of nearly 100 titles, Amana offers a range of books, from scholarly works to children's literature. Known for their premium printing quality and commitment to spreading Islamic knowledge, Amana books cater to a broad audience, including both Muslims and non-Muslims, and are a valuable resource for those seeking enlightenment, inspiration, and knowledge about Islam and its teachings. Submission guidelines.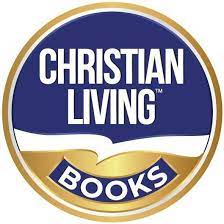 Christian Living Books, Inc., a company founded in 2001, offers a unique publishing solution for authors looking for swift, tailored publication options without the typical constraints of traditional publishing. Continuously adapting to industry shifts, they've incorporated e-book and audiobook publishing into their offerings. Unlike vanity presses, they charge only for their innovative and rapid services, granting authors full control over their final product. Submission guidelines.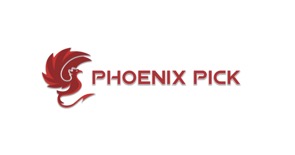 Phoenix Pick, a subsidiary of Arc Manor, is a renowned publisher in the speculative fiction realm, spotlighting works from acclaimed authors like Robert A. Heinlein, Larry Niven, and Joe Haldeman, among others. Since 2013, they've expanded their literary contribution with the bi-monthly magazine, Galaxy's Edge, under the editorial guidance of Mike Resnick. Phoenix Pick specializes in rejuvenating SF & fantasy titles, giving them a second life, while also introducing new works to their collection. Their catalog includes thought-provoking titles like "Humanity 2.0" by Alex Shvartsman, which delves into the evolution of humanity in the face of interstellar challenges. Submission guidelines.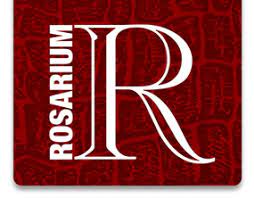 Established in 2013, Rosarium Publishing focuses on speculative fiction, comics, and some crime fiction, all embedded with a distinct multicultural essence. Rejecting the constraints of conventional categorization, Rosarium operates on the belief that talent transcends borders, genders, and beliefs, and can be found universally. With a defiant spirit that resists being boxed into stereotypes, they are always on the move, potentially appearing at a nearby convention or festival. Nevertheless, their works are consistently accessible through popular platforms like Amazon, BN.com, ComiXology, Peep Game Comix, and their official website. Submission guidelines.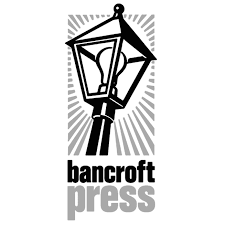 Bancroft Press, a resilient presence in the publishing industry since 1991, distinguishes itself by operating without a fixed niche. Rather than confining themselves to a particular category, they embrace a simple, unwavering principle: "Publish What You Love." Their diverse catalog, spanning from classic literature to political memoirs and from illustrated children's books to suspense thrillers, speaks to the authenticity of this philosophy. While they are dedicated to reviewing submissions, they appreciate authors' patience due to the volume they receive. Submissions are conveniently accepted via email or through their website's submission form. Submission guidelines.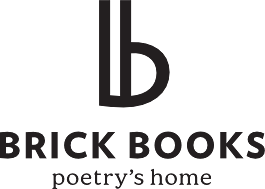 Maryland's oldest active micro-publishing company's mission is to publish books and works spanning poetry, fiction, drama, and artistic nonfiction. With a legacy stretching over several decades and spearheaded by editor Clarinda Harriss since 1973, the press values original, literate, and non-conformist materials regardless of style or form. The press also has special imprints: New Poets Series focuses on debut collections by emerging poets; Stonewall champions LGBTQIA+ poetry; Chestnut Hills Press serves manuscripts declined by BrickHouse due to financial limitations, while Side Streets is an avant-garde platform for indescribable and unique submissions. Submission guidelines.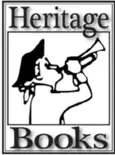 Heritage Books, established in 1976 by Laird and Marlene Towle, began as a family endeavor involving their children and operating from their home before eventually expanding into business park units. Specializing in publications covering topics like genealogies, genealogy, family histories, military, Native American, and more, the company has witnessed significant growth and transitions. In 2002, after the founder's retirement, the business was acquired by Craig R. Scott of Willow Bend Books and subsequently relocated to Westminster, Maryland. Embracing modernity, Heritage Books transitioned to eco-friendly operations with many employees telecommuting. Submission guidelines.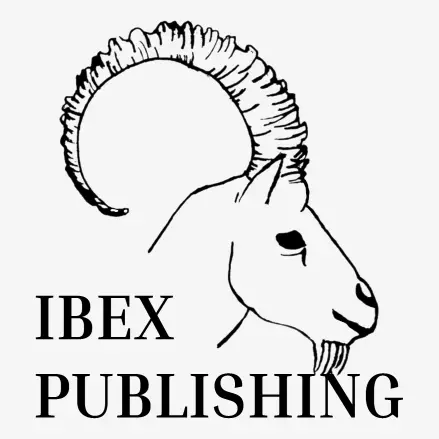 Founded in Maryland in 1979, Ibex Publishers specializes in both English and Persian titles, aiming to promote the language, literature, culture, and history of the Persian-speaking world (including Iran, Afghanistan, and Tajikistan) to Western audiences. Catering to academics, students, and individuals keen on connecting with their heritage, Ibex offers a rich collection, from scholarly texts to more mainstream titles. They also operate a store, Iranbooks, in the Washington DC area. The name "Ibex" references a mountain goat native to Iran, symbolically tying the company to its cultural roots. Submission guidelines.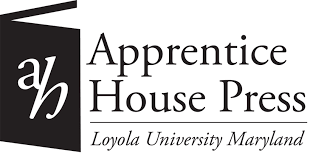 Apprentice House Press, based at Loyola University Maryland, stands out as the nation's first completely student-run book publisher. This innovative platform offers students hands-on experience in every facet of the publishing journey, from manuscript selection to design, and from production to marketing. Originating in 1987, the initiative began as a mock-publishing project under Barbara Holdridge. It later transformed into a tangible imprint, with students producing real books, under the vision of Prof. Andrew Ciofalo. Submission guidelines.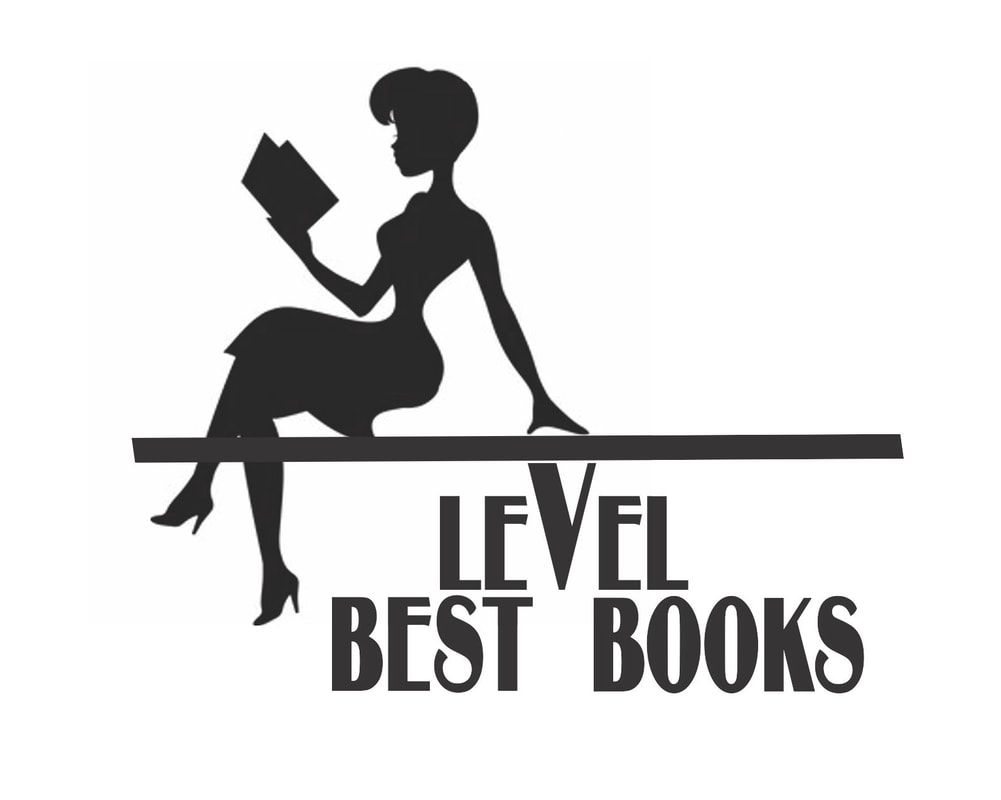 Level Best Books, established in 2003, is all about publishing top-notch crime fiction and promoting emerging voices. Spearheaded by the "Dames of Detection", Shawn Reilly Simmons and Verena Rose, this publisher boasts a variety of imprints catering to diverse genres, from historical mysteries with the Historia imprint to Young Adult fiction, cookbooks, and even crime fiction short stories. Their dedication to quality is evident through the multiple awards and recognitions their stories have received, including the Agatha, Anthony, and Macavity, to name a few. Submission guidelines.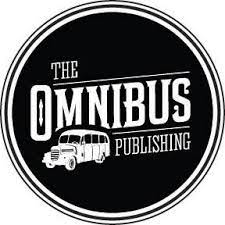 The Omnibus Publishing (TOP), based in Baltimore MD since 1998, provides both traditional and self-publishing services, particularly for authors seeking alternatives to mainstream publishers. Rebranded in 2014, TOP specializes in children's picture books, middle-grade fiction, and YA fiction, but is open to all genres. Beyond publishing, they offer comprehensive author services, including book formatting, editing, and assistance in organizing literary events. Emphasizing collaboration, TOP views authors as partners, using technology and innovation to access diverse sales channels. Submission guidelines.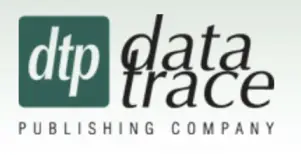 Data Trace Publishing Company, based in Towson, MD, has been a front-runner in scientific and medical publishing for over three decades. This full-service company, with expertise in the legal, scientific, technical, and medical domains, offers an extensive range of products and services. These include books, journals, web-based media, continuing education programs, risk management, professional seminars, and more. Submission guidelines.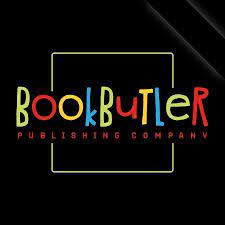 BookButler Publishing Company, based in the city of Upper Marlboro, MD, is a dedicated independent publisher of children's literature. They produce imaginative, engaging, and socially responsible books that not only entertain but also instill values of resilience, positivity, and discovery in young readers. Their notable works include titles like "Paige Saves the Day," "Paige's Super Friends," and "Family Fun Day!" by authors Nalani Butler and Leila Butler. Additionally, they offer unique journals and classroom books for children and teens, all under the ethos of "publishing with purpose!" Submission guidelines.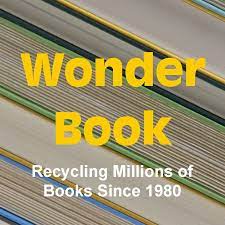 Boasting an impressive inventory of over 4 million items, including rare collectibles, used books, and new publisher overstocks, Wonder Book operates three expansive retail outlets in the Baltimore-Washington Metro Area and a vast 111,000-square-foot warehouse dedicated to online sales and exports. More than just a bookseller, the company also trades in movies, music, and video games, with their brick-and-mortar locations offering movie and game rentals. They've garnered significant media attention, with accolades including USAToday's "1 of 10 Great Old Bookstores" in 2002 and features in notable publications like The Washington Post, C-Span, and The New York Times. Submission guidelines.

Corn Crib Publishing, a niche micro-publishing company, prides itself on releasing one to two carefully curated titles annually, specializing in beautifully illustrated children's books and select themes including nautical, environmental, and nature subjects. But their offerings don't stop at books alone. Their online store boasts a collection of over 650 unique items. Shoppers can find original paintings, limited edition prints, illustrated children's stories, and artistic notecards. Submission guidelines.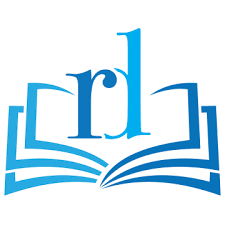 Revision Division, spearheaded by the meticulous Kimberly Hunt, is the bridge between a writer's vision and a polished masterpiece ready for readers. With two decades in the corporate realm, Kimberly's sabbatical led her to embrace her true calling: refining authors' works with a perfectionist's eye. A voracious reader from a young age, Kimberly couples her passion for literature with a keen sense of detail, ensuring every work shines in its best light. Submission guidelines.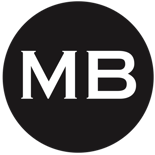 MB Publishing, established in 2003, is known for its captivating catalog of books that meld delightful narratives with mesmerizing illustrations. Catering to young readers, the company's offerings brim with stories echoing themes of bravery, history, humor, adventure, perseverance, affection, and camaraderie. For authors and agents looking to collaborate, MB Publishing welcomes a broad spectrum of works, spanning from picture books to adult genres. Those interested are guided to present their full manuscripts, a concise description, a brief author biography, and a list of comparable titles to ensure an understanding of the submission's context and uniqueness. Submission guidelines.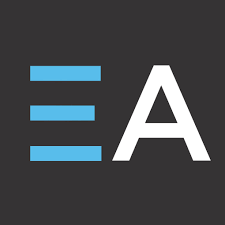 Elite Authors, founded in 2008, is a holistic publishing and marketing powerhouse that originated from Elite Editing, offering writers a comprehensive journey from manuscript to market. Recognizing the challenges faced by independent authors, the company has evolved into a dynamic collaboration of industry leaders, including editors, designers, and marketers. With a legacy of aiding over ten thousand authors, ranging from bestsellers to eminent scientists, Elite Authors streamlines the intricate publishing process, ensuring every story finds its rightful place in the literary world. Submission guidelines.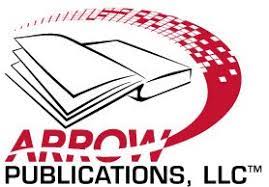 Arrow Publications, based in suburban Maryland, has been an iconic figure in the literary scene since 1984. Pioneering in romantic-suspense graphic novels since 2003, Arrow launched MyRomanceStory.com in 2005, a haven for romance enthusiasts seeking character-driven tales rich in passion, adventure, and suspense. As the digital age dawned, Arrow expanded its reach to the Apple iPhone in 2009 and further diversified in 2010 by introducing non-graphic titles on platforms like Kindle. Submission guidelines.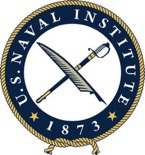 The U.S. Naval Institute, founded in 1873, is an independent forum dedicated to fostering professional, literary, and scientific discourse around sea power and global security matters. It offers members a plethora of resources, including the monthly journal "Proceedings", daily news service "USNI News", Naval Institute Press book discounts, and the acclaimed bi-monthly "Naval History Magazine". For prospective authors, the Naval Institute Press welcomes both proposals and completed manuscripts, with specific formatting and content guidelines detailed to ensure a comprehensive evaluation. Submission guidelines.
Conclusion
Maryland, the birthplace of iconic figures like Edgar Allan Poe and Upton Sinclair is a true haven for budding authors. Established publishing companies in the state are making true efforts to make sure every literary voice is heard.
Their meticulously edited works span a spectrum—from groundbreaking research in medicine and health to in-depth dives into genealogy and local history. I encourage you to check their offers in more depth and get busy writing.
Rafal Reyzer
Hey there, welcome to my blog! I'm a full-time blogger, educator, digital marketer, freelance writer, editor and content manager with 10+ years of experience. I started RafalReyzer.com to provide you with great tools and strategies you can use to achieve freedom from 9 to 5 through online creativity. My site is a one-stop-shop for freelance writers, bloggers, publishers, content enthusiasts who want to be independent, earn more money and create beautiful things. Feel free to
learn more about me here.