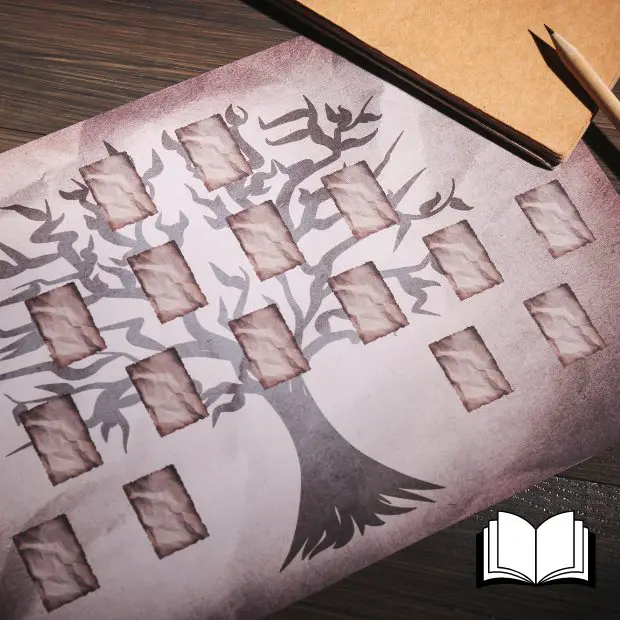 If you're exploring your family history and heritage, a genealogy publishing company can assist you in creating a beautifully crafted book that features your family tree.
Understanding your family tree can provide insights into your cultural heritage, origins, and historical context. This knowledge can help you connect with your roots, traditions, and the historical events that shaped your family's journey. We are presenting here a list of companies that can help you capture intimate family stories and present detailed ancestral charts using their research expertise. Join us as we delve into their offerings, services, and unique approaches to help you craft a complete photobook.
Here are the top genealogy and family history publishing companies:

Genealogical.com is among the top family history publishers with over 2,000 publications. Several of these have become the gold standard in the field, including Val D. Greenwood's 'Researcher's Guide to American Genealogy' and Elizabeth Shown Mills' 'Evidence Explained.' The company caters to historians and genealogists with an extensive selection of quality books, eBooks, and subscriptions to collections, offering an abundance of valuable data and personal ancestral narratives. They have curated an assortment of both new and featured books under its 'My GPC Library Subscriptions,' targeting varied genealogical research areas. Titles range from 'DNA for Native American Genealogy' to 'Tracing Your Irish Ancestors,' offering insights into specific ethnic lineage research. They also cater to younger audiences with their genealogical series 'Roots for Kids', which emphasizes the importance of preserving family history across generations. Contact link.

Here's a well-established genealogical publishing company with a core focus on preserving and sharing local history in the form of archival, heirloom-quality books. With four decades of combined printing and publishing experience, their team is adept at both the traditional and digital aspects of the industry. They have carved out a niche in the family history market, creating personalized, detailed, and enduring representations of family stories. They adopt a meticulous approach to their work, much like the craftsmen of old, paying careful attention to every detail. Their modern equipment and word processing software, combined with a timeless commitment to quality, results in premium family history books. Contact link.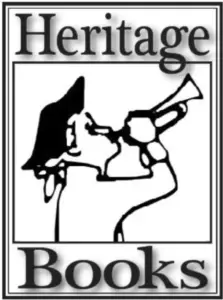 Founded in 1976 by Laird and Marlene Towle, Heritage Books is a long-established publisher with a focus on genealogies and family histories. Initially a family venture, the company has expanded over the years, moving from the family den to a small business park, and finally to Westminster, Maryland in 2002, when the business was sold to Craig R. Scott of Willow Bend Books. They offer an extensive catalog of publications that spans several themes, including general reference, United States history, military history, Native American history, European history, and historical fiction, amongst others. They are particularly renowned for their work on genealogies and family histories, providing readers with richly detailed and meticulously researched volumes. In a bid to become more sustainable, the company has started to go 'green', with a growing number of employees telecommuting. Contact link.

Founded in 2007, Legacy Books is a premier publisher specializing in the creation of custom-crafted books that help individuals, families, and organizations preserve their rich and diverse legacies. The journey of Legacy Books began with their first project, a comprehensive volume capturing the life and story of Donna Rae, adorned with hundreds of photos and captivating narratives. The joy and fulfillment they derived from this project fueled their mission: to help people tell their life stories, unforgettably, ensuring their legacies are never lost but live on in beautifully designed books. Regardless of where you are in the process, whether you're researching, writing, scanning, or designing, they're prepared to assist at every stage. Contact link.

Genealogy Book Publisher is your go-to resource for transforming years of meticulous genealogical research, untold historical stories, or multigenerational family histories into meticulously crafted books. The company aims to make your historical research more accessible and enjoyable, enabling you to share it with your children and grandchildren and preserve your family heritage for future generations. If your manuscript includes photos, charts, and graphs from genealogy software, you can enhance its readability by converting it into a more user-friendly format. With a minimum order of just 25 books, free shipping, and free proof before printing, they maintain their commitment to quality while ensuring a smooth, hassle-free publishing experience. Contact link.

Higginson Book Company is a treasure trove for genealogists and family history researchers, offering a massive collection of over 1000 reprints of once hard-to-find genealogy and family history books. This publishing company from Pennsylvania, USA, features original publications by new authors, enriching their diverse library. Whether you're interested in researching your family's history or connecting with relatives, Higginson can be your tool for deep dives into the rich heritage of your family's settlements. What sets Higginson apart is their on-demand printing service. Each book is printed and bound as ordered, ensuring that rare and out-of-print works are always within your reach. They offer softcover books, which ship out within three workdays, and hardcover books, which can take up to three weeks. In addition to their impressive genealogical collection, they feature hundreds of local histories from all over the United States and other parts of the world, including Canada, England, and Scotland. Contact link.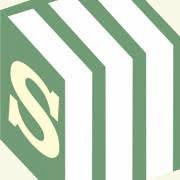 At the heart of Smith Printing Company lies a passion for preserving the narratives and memories of families. Recognizing that precious family stories, classic photos, and important documents often lie hidden in old boxes, Smith Printing Company lends its expertise to bring these treasures into the spotlight. From a collection of family anecdotes to chronological accounts, they assist in creating a lasting legacy for family members, materialized in the form of beautifully hardbound family history books. This printing and publishing company from Minnesota, USA, understands that the art of storytelling comes easier to some than others. That's why they offer support to those who may feel daunted by the prospect of writing. They differentiate between genealogy books, containing detailed documentation and records, and family history books, which are usually less formal, featuring a blend of images and stories. Contact link.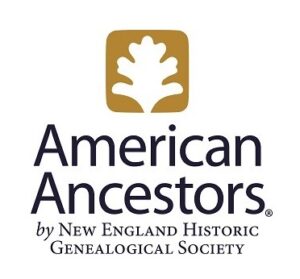 American Ancestors, established in 1845, is the leading resource in the United States for family history research, facilitated by the New England Historic Genealogical Society (NEHGS). Aimed at advancing the study of family history in America and beyond, they strive to educate, inspire, and connect people using their collections, scholarship, and expertise. Despite their name's regional connotation, they provide extensive research and expertise that covers American family history. The history of NEHGS publications is deeply intertwined with the institution itself. It's been their mission from the start to produce and share top-tier genealogical research. While their initial focus was primarily New England, they have broadened their reach beyond the region over the years. Their award-winning website boasts an impressive online repository with over 1.4 billion searchable names. Contact link.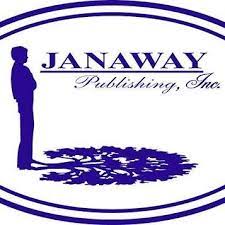 Founded in 1999, Janaway Publishing, Inc. is a genealogical and historical publisher based in California, USA, that offers books, CD-ROMs, historical maps, and other genealogical products to cater to historians, genealogists, and anyone passionate about understanding the past. They specialize in new family genealogy books, used genealogy books, and Print-on-Demand Books for out-of-print historical and genealogy book titles, with a catalog of over 13,000 titles. These titles, many of which were initially published before the 1900s, are categorized under "State and Local Histories" and "Family Genealogies." Janaway also provides free genealogy resources, including a free genealogy book search, the Latter Day Saints or Mormon Family History Center Locator, and a weekly newsletter. They offer books related to diverse ethnic backgrounds and religions, including African-American, Irish, Jewish, Native American, Spanish, Huguenot, and Quaker genealogies, among others. Contact link.

Stories to Tell is a company specializing in creating treasured family histories, biographies, and memoirs since 1998. Their services cover the unique challenges associated with these types of books, including the absence of a standard template due to each book's distinct content based on individual research and stories. At Stories to Tell, editors and designers guide authors in crafting their narratives and arranging various elements like family stories, descendant charts, photographs, documents, letters, newspaper clips, recipes, sources, endnotes/footnotes, and an index. They also provide advice to writers on incorporating illustrations and preparing these materials for their placement in the book. For inspiration and examples of their work, they have a gallery showcasing a range of pictures from their projects. It is important to note that these works are copyrighted, and some are privately published, meaning they're not for sale. However, publicly available family histories can be purchased from their bookstore. Contact link.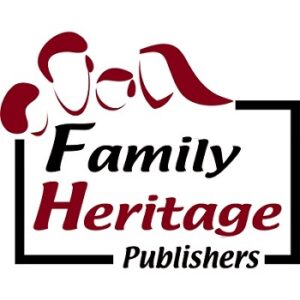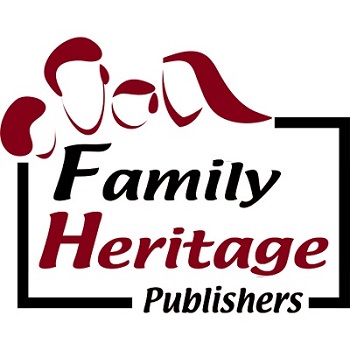 Family Heritage Publishers, led by Mark Hancock, assists in preserving the unique experiences of your loved ones' lives in a custom book, with the belief that it could be one of the most significant things you do, impacting generations. Rather than strictly following a chronological path, they suggest creating a library of books, each focusing on distinctive events or experiences that shaped your life. This approach breaks the overwhelming task of capturing an entire life story into manageable parts, thus making it easier to recount your experiences. Their service comes with a "Lifetime-of-Use Guarantee", ensuring that the pages of your book will never fall out and the book will never detach from the cover. If such an issue occurs, they promise to repair or replace the book free of charge. Contact link.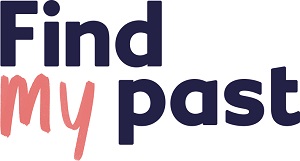 Findmypast began in 1965 as Title Research by its founder, spending countless hours manually examining records before the advent of the digital age. In 2003, the company launched its first website, 1837online.com, and after being acquired by DC Thomson in 2007, it rebranded to Findmypast. It has since expanded its geographical coverage to include the UK, Ireland, Australia, and North America. Apart from numerous major digitization contracts such as the 1911 Census for England & Wales, and British Army Service Records, Findmypast has undertaken significant projects like digitizing 40 million pages from The British Library's historical newspapers collection. Since 2022, the platform has been the exclusive online home of the 1921 Census of England & Wales, marking a significant milestone in its mission to facilitate genealogical research. Contact link.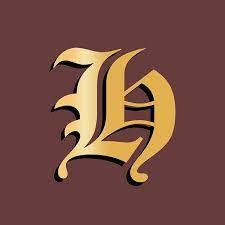 HouseofNames.com is a retail website specializing in the sale of last name histories, Coats of Arms, and heraldic clipart. Owned by the Swyrich Corporation, industry leaders in these fields, the site offers products that have been meticulously researched and created, resulting in an extensive library of histories and Coats of Arms associated with surnames from across the globe. All products are researched, written, and continuously revised at their headquarters in Kingston, Canada. The company stands behind the authenticity and accuracy of its products and offers a range of options for purchase. HouseofNames.com takes pride in the quality of its products and the opportunity to assist customers in exploring and preserving their family history. Contact link.

Ancestry Printing offers a comprehensive family tree printing service on large format, continuous roll paper. This service aims to make the process of getting a visually appealing genealogy chart simple, affordable, and convenient. The company accepts direct input from a variety of genealogy software programs and internet genealogy sites, including Ancestry.com, Family Tree Maker, Legacy, Mac Family Tree, and more. By printing directly from the software application, customers maintain control over the design and layout of their charts. Committed to customer service, Ancestry Printing's staff is readily available to answer questions and guide customers through the process of chart design and printing. If a customer hasn't yet designed their family tree chart, Ancestry Printing can undertake the design work, sending a non-printable PDF preview of the chart for customer review and approval before proceeding with printing. Contact link (N/A).
Conclusion
Crafting a family history book or a genealogy book is a deeply rewarding journey that allows us to connect with our past and preserve our heritage for future generations. Thanks to the robust online software tools and services offered by leading genealogy and family history publishers, it has never been easier to compile and self-publish these treasured heritage books. Whether you are working with a local copy shop or choosing the self-publishing route, the options are abundant and diverse. The journey of creating your unique piece is now in your hands, making every family's story accessible and eternal. It's time to publish your family history and preserve the knowledge about your ancestors for the next generation.
Rafal Reyzer
Hey there, welcome to my blog! I'm a full-time blogger, educator, digital marketer, freelance writer, editor and content manager with 10+ years of experience. I started RafalReyzer.com to provide you with great tools and strategies you can use to achieve freedom from 9 to 5 through online creativity. My site is a one-stop-shop for freelance writers, bloggers, publishers, content enthusiasts who want to be independent, earn more money and create beautiful things. Feel free to
learn more about me here.