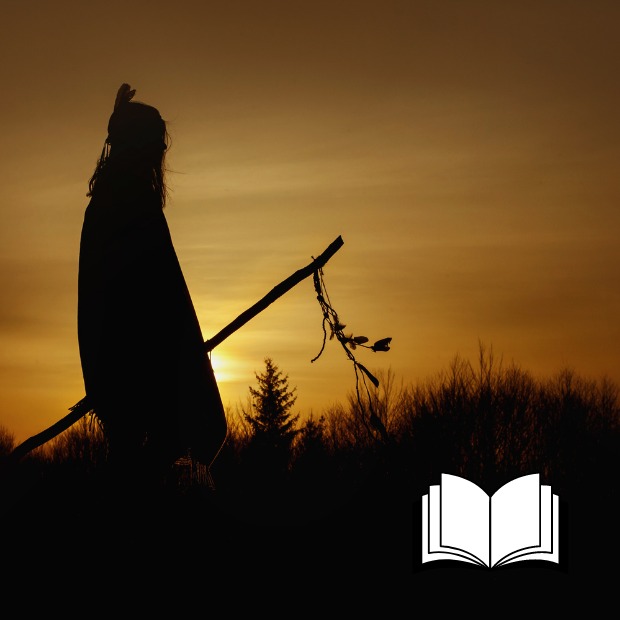 The Native American publishing industry is a vital force in preserving and showcasing the rich cultural heritage and diverse narratives of Indigenous communities.
In an era where representation and authentic storytelling are paramount, Native American publishing companies have emerged as champions for providing a platform for Indigenous voices to be heard. This article highlights exceptional publishing houses that are dedicated to celebrating Native American history and amplifying the stories, experiences, and perspectives of Indigenous authors. By supporting these publishers, we can actively contribute to the cultural revitalization and literary landscape of Native American communities.
Here are the top Native American publishing companies:

The University of Arizona Press is a distinguished scholarly publishing arm of the University of Arizona in Tucson, AZ. Founded in 1959, it has since established itself as a respected publisher of scholarly and regional books. The press focuses on works that contribute to the fields of anthropology, archaeology, environmental studies, indigenous studies, Latin American studies, and the American Southwest. The University of Arizona Press upholds a steadfast dedication to fostering diversity and inclusivity. It actively seeks works that explore underrepresented topics, perspectives, and voices. This commitment is reflected in its publications, which showcase a wide range of interdisciplinary research and perspectives. They are also recognized as one of the leading producers of books on regional and cultural topics that appeal to a broader readership. These books often focus on the culture, and natural environment of the American Southwest and the borderlands region. Submission guidelines.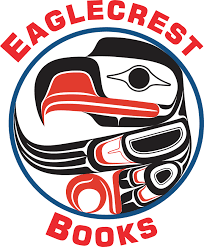 Eaglecrest Books is an independent publisher that focuses on creating educational children's books that feature First Nations kids. Based in Duncan, BC, Canada, this publisher made a name in designing and producing engaging learning materials that assist young children in developing crucial reading skills and a passion for learning. Their collection showcases enthralling stories, vivid illustrations, and language suited for respective age groups, all aimed at captivating the imaginations of young readers. Eaglecrest Books offers a diverse selection of genres and reading levels tailored to different age groups and reading abilities. Their collection includes picture books, leveled readers, community-based lessons and stories, and phonics-based materials that align with early literacy curricula. Submission guidelines.
Wisdom Tales Press is an independent publishing company based in Bloomington, Indiana, USA. Founded in 2005, it is committed to producing native children's books, graphic novels, and resources that promote cultural diversity, wisdom traditions, and values from around the world. Paul Goble's "The Man Who Dreamed of Elk-Dogs" is the first official Wisdom Tales title. The primary focus of Wisdom Tales Press is to share stories that inspire and educate young readers about different cultures, religions, and spiritual traditions. The company believes in the power of storytelling to foster empathy, understanding, and appreciation for diverse perspectives. Their publications aim to promote cross-cultural awareness and respect for global heritage. Submission guidelines.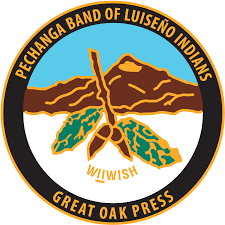 Great Oak Press was founded in 2014 by the Pechanga Band of Luiseno Indians in Temecula, California. The company is dedicated to nurturing and promoting emerging native voices in the literary world. With a passion for storytelling and a commitment to quality scholarly and academic books, these indigenous publishers seek out exceptional writers and work that captivate book lovers across genres. As one of the most progressive small presses, they boast a diverse catalog that includes novels, children's picture books, short story collections, young adults, poetry anthologies, quality fiction, and literary nonfiction titles, offering a rich tapestry of narratives and perspectives. The Press prides itself on its collaborative approach, they assist by working closely with authors and indigenous people to cultivate their talents and bring their stories to life. Submission guidelines.
Salina Bookshelf Inc. is an independent publisher of children's books that focus on Native American culture, history, and traditions. Based in Flagstaff, Arizona, the company was founded in 1994 with the mission of preserving and sharing indigenous stories and perspectives. The press also specializes in dual language books in Navajo/English and Hopi/English, as well as textbooks used to teach the Navajo language in schools. Salina Bookshelf publishes authentic and engaging books that reflect the diversity of Native American communities. Their publications often feature stories, legends, and folklore from various tribes and nations, providing young book lovers with an opportunity to explore and learn about Native American heritage. Submission guidelines.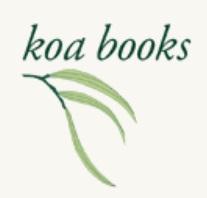 Koa Books specializes in books centered around Hawaii and the Pacific region, particularly its native population, and heritage. Their focus is on producing works that delve into various aspects of Hawaiian culture, history, language, and arts. Their catalog consists of a diverse range of books, including non-fiction titles that cover topics such as Hawaiian history, Hawaiian language, cultural studies, and environmental issues. They also publish literature, poetry, and works of fiction written by authors from Hawaii and the Pacific. Koa Books is recognized for its commitment to amplifying local voices and providing a platform for indigenous perspectives. The company published Inner Gold: Understanding Psychological Projection by the renowned Jungian Analyst, Robert Johnson, and many others. Submission guidelines.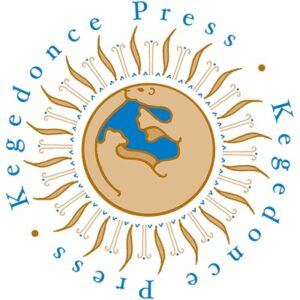 Kegedonce Press is a native-owned and operated publishing house that shines a spotlight on the literary contributions of Indigenous language materials and native authors in Canada and beyond. The company is headquartered on the traditional territory of the Chippewas of Nawash First Nation and was established in 1993 by Anishinaabe writer Kateri Akiwenzie-Damm. The Press is committed to publishing literature that explores Indigenous experiences, cultures, histories, and contemporary issues. This publisher offers a diverse and powerful collection of literature that reflects the richness and resilience of Native American cultures. They have published works by some of the most celebrated and widely known Indigenous writers and storytellers in Canada. It includes Louise Bernice Halfe, Cherie Dimaline, Basil Johnston, Bomgiizhik Isaac Murdoch, Marilyn Dumont, Daniel Health Justice, Nathan Adler, Aaron Paquette, Sharron Proulx-Turner, Gregory Scofield, and Richard Van Camp, among many others. Submission guidelines.
Theytus Books is a First Nations-owned independent publishing house based in Syilx territory on the Penticton Indian Reserve in British Columbia. Founded in 1980, They are one of the oldest Indigenous-owned publishing companies in Canada that provides a platform for Native American authors to be heard by the masses. The company is committed to amplifying native voices and perspectives, providing a platform for Indigenous authors to share their stories, knowledge, and experiences. Theytus Books publishes a diverse range of literary works, including fiction, non-fiction, poetry, children's books, and educational resources. They play a vital role in promoting cultural understanding and preserving Indigenous languages and traditions through their publications. They prioritize authentic representation, cultural sensitivity, and the decolonization of publishing practices. Submission guidelines.
7th Generation is a publishing company dedicated to amplifying and promoting the voices of Indigenous authors and storytellers with cultural accuracy and exciting contemporary content. They showcase the diversity of Native American Nations and Indigenous people on Turtle Island. They published Basic Call to Consciousness, edited by Akwesasne Notes. This important work is the impassioned vision of sovereign Native people and calls for an end to the destruction of the natural world. The company has a series of themed biographies about accomplished Native Americans, giving readers contemporary role models. The Pathfinders collection is a short, high-interest novel with contemporary Indigenous themes written specifically for striving middle-school students reading below grade level. Reading levels from grade 2.0 to 6.0. Interest level ages 9-12. All 7th Generation books are written with a particular effort by Native authors to ensure accuracy. Submission guidelines.
Inhabit Books is an Inuit-owned publishing company located in Iqaluit, Nunavut, in the Canadian Arctic region. It aims to preserve and promote the stories, knowledge, and talent of the Inuit American Indian and northern Canada. Inhabit Media has been working with elders and storytellers to ensure accuracy in the rich story-telling culture of the Inuit. They also gather firsthand information from hunters, and knowledgeable residents to ensure that the rich traditional knowledge about the environment is not lost. Most of the books they publish are also available in Inuktitut or Inuinnaqtun. It includes children's and young adult books, and educational resources that highlight Native American nations, the native people, and perspectives. They collaborate with Indigenous authors, illustrators, and cultural experts to ensure accurate and respectful representation of Indigenous cultures. Submission guidelines.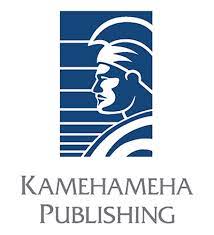 Kamehameha Publishing focuses on the creation of literary works and educational materials centered around the rich tapestry of Hawaiian culture, history, and language. This book publisher operates in close affiliation with the esteemed Kamehameha Schools, a private educational institution committed to nurturing the learning journey of Native Hawaiian children. Kamehameha Publishing aims to promote a deeper understanding and appreciation of Hawaiian culture and heritage through its publications. Their catalog includes a wide range of materials, such as textbooks, children's books, graphic novels, academic works, and reference guides that explore various aspects of Hawaiian history, language, arts, and traditions. Submission guidelines.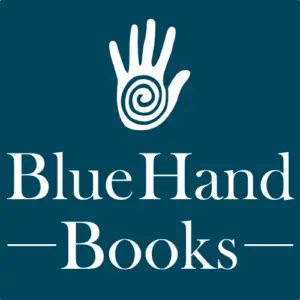 Blue Hand Books is an independent publishing company dedicated to promoting Native American voices, literature, and culture. The company was launched in 2011 with its first book, "Twilight of the Gods", and they continue to support Native American authors to this day. Blue Hand Books covers a diverse array of literary genres, spanning from fiction and non-fiction to poetry and scholarly works. Their catalog delves into the realms of Native American culture, traditions, and contemporary matters, offering a profound exploration of these subjects. By prioritizing the voices of Native American authors, the press provides an invaluable platform for sharing personal narratives, unique perspectives, and profound insights. They work closely with Native American authors, illustrators, and scholars to ensure cultural accuracy and respect for Native American traditions. Submission guidelines.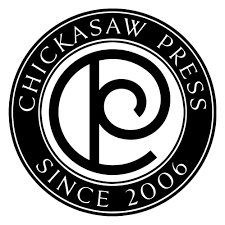 Chickasaw Press is a distinguished Native American publishing company located in Ada, Oklahoma. They play a vital role in preserving and perpetuating the rich history and vibrant culture of the Chickasaw tribe. Their mission is to share the Chickasaw heritage with others to foster a deeper understanding and appreciation of their traditions. They also want to educate tribal members and strengthen their sense of identity and connection to their roots. Through their publications, Chickasaw Press aims to enhance relationships with the broader community and promote an understanding of Chickasaw's self-governance and sovereignty. The press is highly committed to ethical and culturally appropriate research and publication practices, respecting the integrity and sensitivities of their traditions. Submission Guidelines.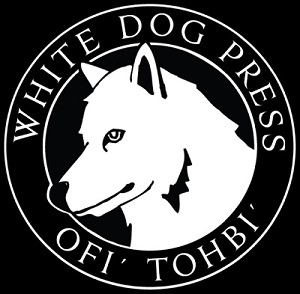 White Dog Press is an imaginative and adventurous imprint born in 2013 as a vibrant extension of Chickasaw Press. This imprint, also located in Oklahoma, steps into the spotlight to embrace an array of popular genres and creative projects that burst with passion and inspiration. White Dog Press offers a boundless canvas, allowing us to delve into thrilling literary realms that may not neatly fit under the academic umbrella. Here, we unlock the door to a treasure trove of storytelling possibilities, eager to share the history, culture, and mesmerizing experiences of the Chickasaw people in breathtaking ways. Their published works include historical fiction, children's books, young adult literature, narrative non-fiction, travel books, and how-to books that help unveil the secrets of ancient crafts and traditions that celebrate the spirit of the Chickasaw culture. Submission Guidelines.
Pemmican Publications is a Canadian Inuit-owned publishing company based in Winnipeg, Manitoba. Founded in 1980, the company continues to uphold its dedication to promoting and preserving Indigenous literature and culture. They focus on publishing books written by Indigenous-owned publishers, writers, and illustrators, with a particular emphasis on stories from First Nations, Metis authors, and Inuit communities. They publish books of various titles ranging from cultural studies, reference books, and autobiographies to illustrated titles for First Nations children. They publish works of fiction, non-fiction, poetry, children's literature, and educational resources, all of which contribute to the rich tapestry of Indigenous publishers. Submission guidelines.
Final Thoughts
These top Native American publishing companies offer an array of literature that celebrates Indigenous cultures, challenges stereotypes, and promotes understanding. They provide a platform for Indigenous writers to shine no matter their location, be it in central Canada, Southern California, or British Columbia. Their publications honor traditions, languages, and histories too often marginalized or erased. These publishing houses serve as vital bridges, identifying current publishers and connecting readers to the richness of Native American experiences. Empowering Indigenous voices, they contribute to a more inclusive literary landscape. Explore the works of these incredible publishers by visiting their websites or reaching out to them directly for more information.
Rafal Reyzer
Hey there, welcome to my blog! I'm a full-time blogger, educator, digital marketer, freelance writer, editor and content manager with 10+ years of experience. I started RafalReyzer.com to provide you with great tools and strategies you can use to achieve freedom from 9 to 5 through online creativity. My site is a one-stop-shop for freelance writers, bloggers, publishers, content enthusiasts who want to be independent, earn more money and create beautiful things. Feel free to
learn more about me here.