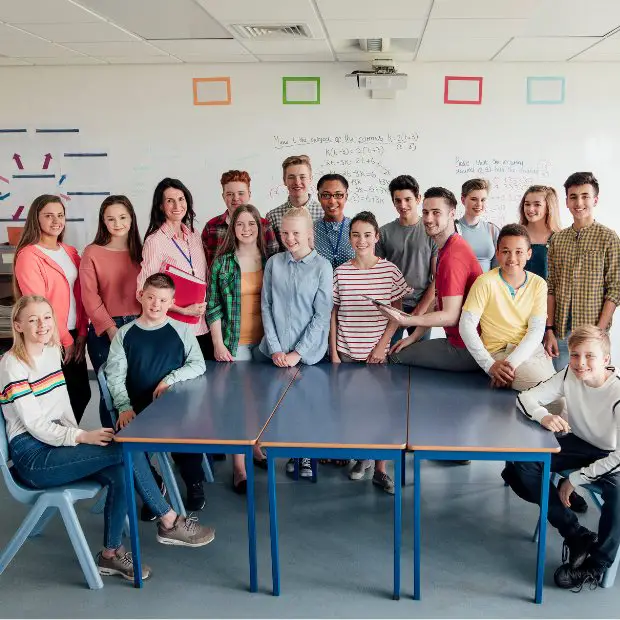 Yearbooks capture cherished moments and preserve memories through printed pages, thanks to the best yearbook publishing companies.
In this article, we delve into the world of yearbook creation, showcasing 15 companies that specialize in the art of posterizing milestones and other significant events of the year for organizations, institutions, or even families.
Let's look at some of the top yearbook publishing companies: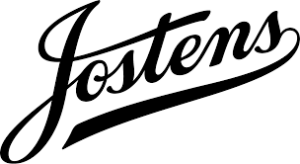 Since its inception in 1897 by Otto Josten, Jostens has been an emblem of celebrating significant life moments. From graduation caps to championship rings, Jostens has preserved stories that define across generations. They have empowered schools through programs like Commitment to Graduate and the Jostens National Renaissance Conference, fostering positive environments. Located in Minneapolis, one of the famed Twin Cities of Minnesota, the company helps local and international schools and other organizations design and produce their yearbooks and other commemorative merchandise such as class rings, letter jackets, and more. Submission guidelines.


BookBaby is a prominent self-publishing company offering a wide range of services to authors who want to publish their books independently. Besides providing authors with accessible and professional publishing solutions, the company also designs and prints yearbooks for schools, businesses, and other entities and ships copies directly to intended recipients. They have a print-on-demand distribution program that includes direct-to-student shipping with all yearbook orders, This helps reduce the burden of excess inventory and eliminates any unnecessary costs. Submission guidelines.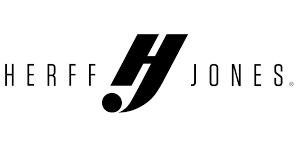 Herff Jones is a notable publisher, known for its mastery in designing beautiful yearbooks for educational institutions. The organization has earned its reputation as a reliable partner for schools and universities across the United States. The company prides itself on collaborating closely with students and educators to capture the essence of each academic year, fashioning a visual chronicle of recollections and achievements. More than mere collections of photographs, Herff Jones's yearbooks also contain carefully curated narratives that reflect the unique spirit and identity of each school. Submission guidelines.

Walsworth Yearbooks is a company in the state of Missouri, in a town called Marceline, which is famed as the boyhood home of Walt Disney. Started in 1937 by Don Walsworth, the company made a name as one of the top producers of scholastic yearbooks, and among the 27 largest printing companies in the U.S. The enterprise extends a diverse array of design options, ranging from cover artworks encapsulating the year's theme to layout choices mirroring the distinct disposition of the institution. Submission guidelines.

Entourage Yearbooks is a prominent yearbook publishing company in New Jersey, USA. It also has regional headquarters in California and Indiana. Their dexterity revolves around curating exquisite, bespoke high school yearbooks that seamlessly bridge the gap between print and digital, ensuring access across smart devices. Fueled by ingenuity, personalized creativity, and accessibility, Entourage Yearbooks is synonymous with transcending limits, crafting narratives that immortalize moments students will cherish. Submission guidelines.

Shutterfly is a widely recognized digital platform that offers an array of personalized photographic products and services. Established in 1999, this establishment has evolved into a popular choice for individuals seeking to produce custom photo books, gifts, cards, and other keepsakes. Educational establishments, like schools and colleges, harness Shutterfly's design tools to publish bespoke yearbooks that feature pictures and highlights from the school year. The platform's user-friendly interface facilitates seamless photo arrangements, caption integration, and tailored layouts. Submission guidelines.

Balfour is an esteemed enterprise in Dallas, Texas with a rich heritage. It specializes in furnishing an extensive spectrum of recognition and achievement products, including class jewelry, graduation products, yearbooks, and other tokens of remembrance. The corporation nurtures close partnerships with schools, colleges, and universities to curate customized yearbooks that capture the essence of each academic year. Balfour's yearbook services encompass design, photography, layout, and printing, thereby empowering educational institutions to construct visually captivating and profound yearbooks. Submission guidelines.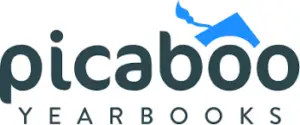 Picaboo Yearbooks designs and produces personalized and bespoke yearbooks for educational institutions, organizations, and individuals alike. This establishment offers an online platform replete with tools that empower users to design and customize their yearbooks, infusing them with photos, text, page layouts, and other elements. Picaboo provides a user-friendly interface that allows customers to upload their images, choose from an array of pre-designed templates, and add captions, quotes, and other content to form a unique yearbook, that captures moments from a specific period. Submission guidelines.

YearbookLife specializes in helping schools, colleges, and other educational institutions produce custom yearbooks. This company in Florida, USA offers comprehensive yearbook solutions using their proprietary software to assist in the design, creation, and publication of personalized yearbooks. YearbookLife often provides schools with professional guidance and support throughout the entire yearbook creation process. Once the yearbook design is complete, the company facilitates the printing and production of physical copies, according to the client's specifications. Submission guidelines.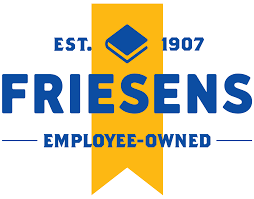 Friesens is North America's premier book, yearbook, and packaging manufacturer. This employee-owned Canadian publishing house provides publishers, self-publishers, institutions, businesses, and schools with excellent in-house services. With a history dating back to 1907, they offer personalized design options, digital tools, and high-quality printing. Schools and organizations can collaborate using their platform, ensuring individual student names, class photos, and unique themes are incorporated. Submission guidelines.

PrestoYearbooks is an online platform created for photographers, scrapbook enthusiasts, educators, parents, family, travel lovers, and diverse individuals. The company has an extensive Yearbook Catalog, surpassing that of most print companies, while maintaining a strong commitment to exceptional quality and top-notch customer service for all customers. This platform has helpful tutorials and also assists people in finding the perfect balance between material, estimated cost, and production quality. Submission guidelines.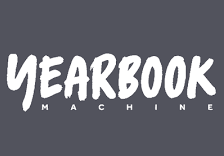 Yearbook Machine stands as a dynamic platform dedicated to capturing and preserving cherished memories in the form of beautifully designed yearbooks. With an array of user-friendly tools and templates, the platform empowers individuals, schools, and organizations to effortlessly create custom yearbooks that encapsulate their unique journeys. Yearbook Machine streamlines the process, offering intuitive design options, collaborative features, and easy customization. Submission guidelines.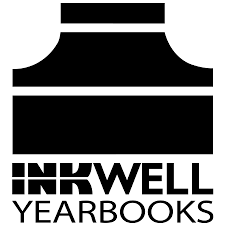 Inkwell Yearbooks is a dynamic venture specializing in crafting personalized yearbooks. After collaborating with multiple school systems to produce their yearbooks, Inkwell took a step further and launched Inkwell Yearbooks. It empowers clients to craft beautifully designed memory books using its user-friendly software, offered at no extra charge. The company's focus extends to catering to various needs, whether you're a professional photographer, a hobbyist, an educator, a parent, or a travel enthusiast. Submission guidelines.
Treering is a digital platform that leverages technology to streamline the yearbook process, It also has a business model that reduces expenses and pressure from schools. This California-based company offers a variety of services and tools to simplify the process of designing, producing, and publishing personalized yearbooks. Their services are tailored to the unique needs and objectives of each school or organization, aiming to offer a seamless and enjoyable experience that becomes cherished keepsakes. Submission guidelines.

Memory Book Company is a distinguished yearbook publishing enterprise with an unwavering commitment to excellence, value, and performance. The company's pledge centers around delivering exceptional service and top-notch yearbooks at an affordable cost. What started as a commercial printing venture in the heart of the Midwest in 1984, blossomed into one of the most reputable yearbook producers for schools and other businesses. Memory Book Company produces yearbooks for traditional schools, homeschool groups, summer camps, military units, and many others. Submission guidelines
Final Thoughts
Yearbooks stand as cherished markers of growth and shared experiences. For many years to come, these captured memories will transport each person back to a time written in laughter, friendship, and stories. From crazy antics to heartfelt conversations over the phone, every story comes alive through these pages.
These yearbook publishing companies take pride in crafting carefully designed yearbooks. They know the importance of preserving these snippets of life, memories that remind people that the journey is as important as the destination.
Rafal Reyzer
Hey there, welcome to my blog! I'm a full-time blogger, educator, digital marketer, freelance writer, editor and content manager with 10+ years of experience. I started RafalReyzer.com to provide you with great tools and strategies you can use to achieve freedom from 9 to 5 through online creativity. My site is a one-stop-shop for freelance writers, bloggers, publishers, content enthusiasts who want to be independent, earn more money and create beautiful things. Feel free to
learn more about me here.