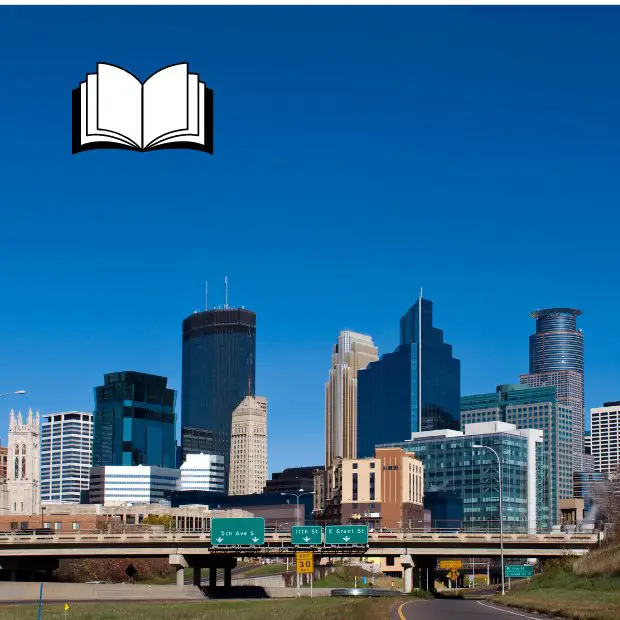 The cities of Minneapolis and St. Paul, collectively known as the Twin Cities, Minnesota, have always been known for their dynamic literary community.
In this article, we will explore some of the best book publishers in the Twin Cities, Minnesota, each playing a pivotal role in shaping the local literary landscape. Nestled along the Mississippi River, the Twin Cities boasts 90,000 miles of shoreline, which is longer than what California, Florida, and Hawaii have combined! It is also home to the largest shopping and entertainment complex in the country, the Mall of America. This colossal mall has an indoor amusement park, an aquarium, and over 500 stores under its roof. It is so big that it has its own postal code! But enough chitchat. We are here to discover the region's publishing industry and the literary gems that make the Twin Cities a book lover's paradise, and that's what we are going to do.
Here are the top book publishers in the Twin Cities, Minnesota: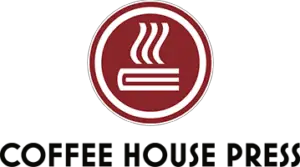 Coffee House Press, founded in 1984, is championing diverse authors and bringing their unique stories to the fore. Based in Minneapolis, MN, this independent publisher has consistently published distinct works that stand out in the mainstream market. Books like "Make Your Home Among Strangers" by Jennine Capó Crucet and "The Latehomecomer: A Hmong Family Memoir" by Kao Kalia Yang are perfect examples of their commitment to literary excellence. Besides traditional publishing, Coffee House Press has pioneered the "Books in Action" model, integrating literary engagement with publishing to cultivate a vibrant and inclusive community of writers and readers. For those looking for books of literary value that offer fresh perspectives or unconventional narratives, Coffee House Press is a go-to publisher. Submission guidelines.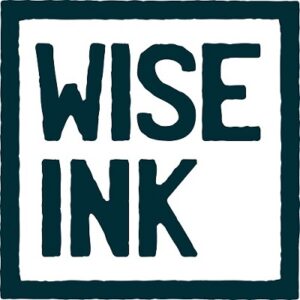 Wise Ink Creative Publishing Agency is a resourceful haven for independent authors looking for a professional self-publishing company. They provide a multitude of tailored services, from editing to design to marketing, aimed at empowering authors to self-publish print books, ebooks, and digital products. This Minneapolis-based company's goal is to ensure that its books hold their own alongside those released by traditional publishers. What sets them apart is their ability to nurture authors' visions while expertly guiding them through the publishing landscape. This has led to an eclectic portfolio of self-published books, each one a testament to the agency's dedication to quality and originality. Authors such as V.S. Holmes, whose sci-fi series "Blood of Titans" has garnered attention, highlight the impact that the innovative publishing model can have on authors' success. Submission guidelines: NA, they have a form on their website where you can pitch your book.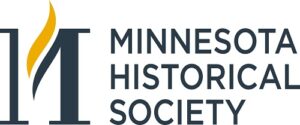 The Minnesota Historical Society Press has the distinct honor of being a repository of Minnesota's rich history. Based in St. Paul, MN, and one of the oldest publishers in the state, it specializes in publishing books that explore Minnesota's past and its diverse cultures. They also publish the prestigious Minnesota History Magazine known for its rich illustrations. One of its notable works includes "The Children of Lincoln: White Paternalism and the Limits of Black Opportunity in Minnesota, 1860–1876" by William D. Green, which won the Hognander Minnesota History Award. Whether you're a history enthusiast or a curious reader seeking to understand Minnesota's roots, the Minnesota Historical Society Press offers an authoritative and insightful resource. Submission guidelines.

As a publishing arm of the University of Minnesota, the University of Minnesota Press aims to facilitate academic dialogue and public intellectual life. They're publishing educational materials, scholarly books, journals, and digital projects that delve into social and cultural issues, political science, social sciences, literary studies, philosophy, and more. They print books that bring scholarly ideas to a wider audience. One of their celebrated publications is "The History of Minnesota and Tales of the Frontier" by Charles E. Flandrau. The press's impact goes beyond publishing, making significant contributions to thought, scholarship, and diverse intellectual pursuits. And the best part is that they're accepting unsolicited submissions. Submission guidelines.
Here's an independent nonprofit publisher based in St. Paul, MN that operates with a specific, but crucial, mandate: to create publications on restorative justice and peacemaking. Living Justice Press's mission is to foster dialogue, understanding, and healing. Their quality books aim to explore and challenge traditional methods of justice and encourage more inclusive, empathetic alternatives. From scholarly works to practical handbooks, their publications serve as resources for educators, students, professionals, and people interested in community healing. Notable works include "Circle Forward: Building a Restorative School Community" by Carolyn Boyes-Watson and Kay Pranis. Through its focused contributions, Living Justice Press creates impactful discourse on the nature and future of justice. Submission guidelines.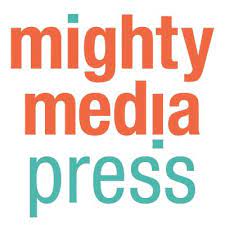 Mighty Media Press is a book publisher in Minneapolis, MN, with a clear mission of sparking the curiosity, imagination, conversation, and creativity of young readers. By creating books that engage, inspire, and educate, they aim to make reading a fun-filled experience. Their catalog includes children's books across various age groups, from picture books to middle-grade titles. One of their prominent series is the "Jasper John Dooley" books by Caroline Adderson, which are acclaimed for their engaging storytelling and relatability. By publishing captivating and enriching children's literature, Mighty Media Press encourages young readers to view the world through multiple lenses and nurtures lifelong learning. Submission guidelines.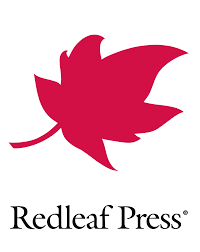 Redleaf Press is a leading nonprofit book publisher in St. Paul, Minnesota that supports early childhood professionals. They focus on producing the materials and resources that assist teachers, caregivers, and family childcare providers in their important work. The publisher prides itself on offering materials that are research-based, practical, and foster child development. Their publications, such as "The Art of Awareness" by Deb Curtis and Margie Carter, have garnered acclaim for their insightful approach to early childhood education. Through its valuable resources, Redleaf Press plays a vital role in enriching the quality of early childhood education and care. Submission guidelines.

Fortress Press is a leading voice in Christian publishing, specializing in books for both academic and spiritual growth. This Minneapolis-based publisher produces a wide range of theological, biblical, and religious titles, aiming to stimulate conversation and understanding about Christianity. Their catalog includes influential titles like "The Book of Concord" edited by Robert Kolb and Timothy J. Wengert, a key resource for Lutheran doctrine. Fortress Press's commitment to fostering religious dialogue and understanding underscores its significance within theological publishing circles. Submission guidelines.

Graywolf Press is among book publishing companies renowned for their commitment to contemporary literature. They publish a diverse range of works, from fiction books and poetry to short stories, to thoughtful nonfiction. This book publisher in Minneapolis, MN, is on a mission to foster new thinking about what it means to live in the world today and how to impact it through meaningful writing. The renowned poet, publisher, and editor, Scott Walker, played a pivotal role in establishing Graywolf Press as a founding member in 1974. Their list of authors includes several winners of prestigious awards. One such notable author is Claudia Rankine, whose book "Citizen: An American Lyric" was a finalist for the National Book Award in Poetry. Submission guidelines.

Bethany House Publishers is a pioneer in Christian publishing in Bloomington, MN, within the Twin Cities region. With a rich history dating back to 1956, they have consistently produced high-quality inspirational literature and non-fiction. They specialize in a wide range of genres, including historical and contemporary fiction, Christian living, devotional, and self-help titles. Their catalog of literary fiction boasts many bestsellers and award-winning authors, like Beverly Lewis, known for her series "The Heritage of Lancaster County". It includes "The Shunning," a Christian fiction classic. Through their dedication to producing literature that uplifts and encourages, Bethany House Publishers remains a significant contributor to the Christian publishing landscape. Submission guidelines.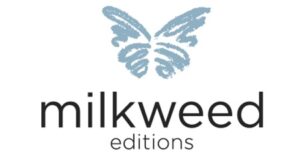 Milkweed Editions is a respected independent publisher in Minneapolis, MN, recognized for its mission to identify, nurture, and publish transformative literature. With a focus on books that celebrate cultural diversity, environmental stewardship, and social justice, they seek to inspire change through the power of storytelling. Their portfolio includes several award-winning authors and books. An example is "Braiding Sweetgrass: Indigenous Wisdom, Scientific Knowledge, and the Teachings of Plants" by Robin Wall Kimmerer, a cultural reflection that beautifully interweaves science, spirit, and nature. Submission guidelines.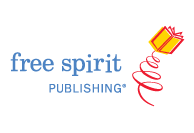 Free Spirit Publishing is a publishing group in Minneapolis, MN, dedicated to providing learning tools that support young people's social and emotional health. They publish books, learning materials, and digital resources to help children and teens think for themselves, overcome challenges, and make a difference in the world. Their materials, widely used by teachers, counselors, and other professionals who work with young people, have a reputation for being practical, high-quality, and research-based. The "Survival Guide" series, including "The Survival Guide for Gifted Kids" and "The Survival Guide for Kids with Autism Spectrum Disorders," are among their notable publications. Submission guidelines.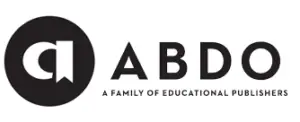 Abdo Publishing has carved a niche in the publishing industry, with its focus on educational literature for children and young adults. This Minneapolis book publisher is recognized for creating high-quality, library-bound books designed for school and public libraries, covering a wide range of topics from sports to biographies to graphic novels. Among their popular series is the "Abdo Zoom" collection, which offers interactive online databases for beginning researchers. Abdo's dedication to creating stimulating and educational resources has made it a trusted source for educators and librarians, helping to inspire a love of reading and learning in young readers. Submission guidelines.

Lerner Publishing Group is a renowned and award-winning children's book publisher based in Minneapolis, MN. It is dedicated to inspiring and educating young readers through high-quality Pre-K-12 learning materials. With a wide range of imprints, they offer captivating and educational books for children of all ages. From picture books to nonfiction and graphic novels, Lerner Publishing Group fosters a love of reading and learning in young minds. They offer books and digital resources that cover various subjects and topics including sports, STEM, science, social studies, social-emotional learning, inclusion and diversity, young adults literature, and many others. Submission guidelines.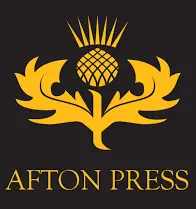 Afton Press, a not-for-profit publisher formerly located in Afton, Minnesota, and now based in Edina, a suburb in Minneapolis, MN. It produces exceptional books that explore and celebrate Minnesota's history, culture, and achievements. They published their first book "THE SHAPE OF THINGS: The Art of Francis Lee Jaques" by Patricia Condon Johnston in 1994, which won two major book awards the following year: The Minnesota Book Award and the Minnesota Independent Publishers Award. With a rich history of publishing award-winning titles, the company is committed to high standards of scholarship and production. Discover their captivating publications that inspire readers of all ages and honor the unique essence of Minnesota. Submission guidelines.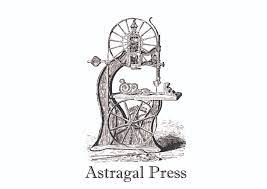 Located in Saint Paul, MN, Astragal Press made a name for itself in publishing books that focus on the preservation and exploration of antique tools. With a passion for craftsmanship and historical artifacts, the press offers a captivating range of affordable books that delve into the world of traditional tools and their significance. Their publications serve as invaluable resources for collectors, artisans, and enthusiasts alike, shedding light on the rich history and techniques surrounding antique tools. Whether you're an avid woodworker or simply fascinated by the craftsmanship of yesteryears, Astragal Press provides a gateway to the captivating realm of antique tools, connecting the present with the traditions of the past. Submission guidelines.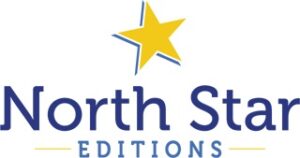 North Star Editions is a dynamic book publisher in Mendota Heights, MN, a first-ring southern suburb of Twin Cities. It publishes diverse and engaging literature for readers of all ages. With a range of imprints catering to different genres and age groups, they strive to offer books that entertain, educate, and inspire. Their YA imprint, Flux, has published compelling coming-of-age stories such as "If These Wings Could Fly" by Kyrie McCauley, a powerful exploration of family, love, and resilience. North Star Editions embraces the evolving interests of readers, ensuring that their books reflect the diversity of contemporary literature. Submission guidelines.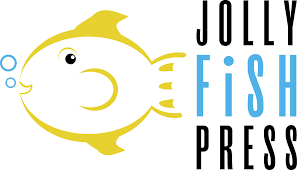 Jolly Fish Press is one of the imprints of North Star Editions and is known for publishing impactful and relevant titles that resonate with young readers. They specialize in middle-grade fiction, young adult fiction, and select adult fiction. The company values originality and creativity, fostering an environment that supports innovative storytelling. One of their notable works includes "Fluff Dragon" by Platte F. Clark, a part of the "Bad Unicorn Trilogy," which has been well-received for its humor and imaginative plot. As a publisher, Jolly Fish Press is dedicated to pushing the boundaries of traditional genres and introducing readers to fresh voices and captivating stories. Submission guidelines.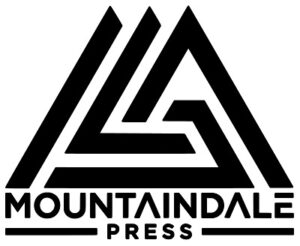 Mountaindale Press is a niche publisher in St. Louis Park, MN, an inner suburb in the Twin Cities. It specializes in LITRPG, GAMELIT, and cultivation titles. They focus on stories that engage readers with thrilling narratives while maintaining family-friendly content, appealing to a broad spectrum of readers. They are known to produce novel series that appeal to gamers, as well as science fiction, adventure, and fantasy stories aficionados. It includes the Dragon Core Chronicles by Lars Machmuller, the Artorian's Archives by Dakota Krout, and the Unbound series by Nicoli Gonnella. Mountaindale Press's commitment to publishing wholesome, engaging adventure fiction sets them apart in the publishing landscape of Minnesota. Submission guidelines.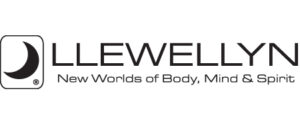 Llewellyn Worldwide is one of the oldest publishers in the state, with a focus on books about astrology, Wicca, self-improvement, and other New Age subjects, often releasing their books in digital formats. With a mission to provide readers with practical tools to foster spiritual exploration, they have earned a reputation as a leading publisher in their niche. It is located in Woodbury, MN, a suburb in the Twin Cities that is famous for its expansive public parks and hiking trails. Their catalog includes influential titles such as "Cunningham's Encyclopedia of Magical Herbs" by Scott Cunningham, a staple resource in the world of magical herbs and plants. Submission guidelines.
Final Thoughts
Through this exploration of the best book publishers in the Twin Cities, Minnesota, we witnessed the passion and dedication they bring to the art of storytelling. From traditional publishing houses to independent presses, each publisher contributes uniquely to the diverse literary landscape of the region. The Twin Cities' love for literature extends beyond its borders, attracting talent from across the nation and beyond. This article serves as an invitation to discover the hidden gems found within the pages of books published right here in the heart of Minnesota. So, whether you're a resident of the Twin Cities or a visitor passing through, be sure to immerse yourself in the local literary scene. Attend book readings, explore independent bookstores, and support the remarkable publishers mentioned in this article.
Rafal Reyzer
Hey there, welcome to my blog! I'm a full-time blogger, educator, digital marketer, freelance writer, editor and content manager with 10+ years of experience. I started RafalReyzer.com to provide you with great tools and strategies you can use to achieve freedom from 9 to 5 through online creativity. My site is a one-stop-shop for freelance writers, bloggers, publishers, content enthusiasts who want to be independent, earn more money and create beautiful things. Feel free to
learn more about me here.