Military service offers quite a few educational opportunities you can take advantage of.
Tuition assistance programs may pay up to 100% of educational expenses and cover a personal maximum of $4,500 per student per year. Military schools and colleges can also give you a well-rounded education in liberal arts and STEM disciplines. In this article, we'll explore some of the main benefits of military service and how it can help you with education.
How to benefit from the military's educational opportunities:
1. The opportunity to gain a useful profession in the Armed Forces
The military forces are diversity pioneers. Promoting equality strengthens the military by ensuring that it reflects the population it is supposed to protect. Therefore, the greater the diversity, the wider the range of useful professions that can be acquired during service. The army is the core of the nation and has always been a leader in providing opportunities for individuals of all backgrounds. It has a strategic advantage in hiring talent across different ethnic and cultural backgrounds, and it teaches a variety of practical professions during the period of service. When you look at diversity in the army essay, you will realize how important and valuable this is. Most essays on the subject will assure you that the professional experience gained in the military will come in handy in civilian life. The U.S. military is far more educated than the American population. Around 80% of officers have at least a bachelor's degree compared to only 30% within the general population. That's because while being in the army, you gain access to many educational opportunities that others might miss.
2. Receiving a study allowance and other benefits
If you have served as a conscript, you're entitled to preferential admission to state universities.
Here are only some of the military education benefits:
You may replace entrance examinations with an interview
You may be exempt from examination subjects
Your service may partially or fully repay college loans
You can earn money from the military service while studying (through a work-study program)
Besides, the fact of serving in the army or navy will give you a significant advantage when enrolling in military educational institutions. Graduates who have served in the armed forces as conscripts sometimes become eligible for a free second higher education degree. According to various studies, military officers earn much higher wages than the civilian population, especially when a longer-term perspective (15-20 years) is considered.
3. The right to attend university preparatory courses for free
Based on a recommendation from the military unit commander, you may study for preparatory courses at universities at the expense of the federal budget after being discharged from military service under conscription. As you can lose some knowledge during the service, this opportunity of taking preparatory courses on campus is given to help you improve your knowledge of the school curriculum and get used to the new environment so that you can continue your educational path in your chosen field of study. Every university provides its number of spots in the preparatory teaching program. It all depends on the size and status of the institution.
4. Mastering the practical skills acquired during education and earning the rank
Successful completion of studies at a military department or faculty at some universities reduces the service period, and the graduate receives not only a diploma and a profession but also a military rank. Specialist conscripts are called up for service and allocated according to their existing knowledge and education in the military. It allows them to consolidate and gain practical experience in their specialty, which they have gained during their studies.
5. Getting used to discipline
It is difficult for some conscripts to get used to the military discipline. They are unhappy about having to follow a strict daily schedule. The hierarchy in the army implies the subordination of junior to senior ranks without discussing orders. All this will help later, after the service. Disciplined students and workers are more valued. They can restrain themselves, keep their thoughts to themselves, and avoid conflict. The army allows you to develop important human qualities and become a valuable member of society. Stamina is one more army education benefit. Service in the Armed Forces teaches you to endure the hardships of life, plan your time, and find common ground with anyone.
Conclusion
When you're at a crossroads in life and don't know which path to take, you may try to join the military to learn skills and get an education. In this article, we found out what serving in the army will offer and what educational opportunities it provides. The army will teach you a lot and give you many advantages that will then make it easier for you to further your education. So you can believe that serving in the army is the certainty of the future that is so valued today. Next up, you may want to explore a guide on how to positively impact the world with writing.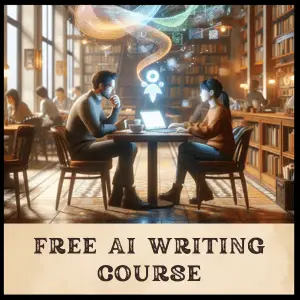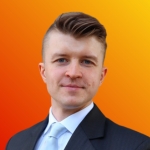 Rafal Reyzer
Hey there, welcome to my blog! I'm a full-time blogger, educator, digital marketer, freelance writer, editor, and content manager with 10+ years of experience. I started RafalReyzer.com to provide you with great tools and strategies you can use to become a proficient writer and achieve freedom through online creativity. My site is a one-stop shop for freelance writers, bloggers, publishers, and content enthusiasts who want to be independent, earn more money, and create beautiful things. Dive into my journey here, and don't miss out on my free 60-minute AI writing online course.