The State of Minnesota is often admired not just for its breathtaking natural splendor, but also for its thriving and lively world of literature.
In the heart of the Land of 10,000 Lakes, an ensemble of leading book publishers breathes life into our literary world. They shape Minnesota's and the nation's literary identities, offering welcoming gateways into the captivating realm of publishing. Let's learn about the top publishing companies in Minnesota. From the established powerhouses to the innovative newcomers, these companies stand ready to bring exceptional literary works to readers' eager hands. We will also provide you with links so you can conveniently access their respective websites and submission guidelines.
Here are the 25 best book publishing companies in Minnesota:

Graywolf Press is a not-for-profit publisher founded in 1974 and is based in Minneapolis, Minnesota, USA. They are known for publishing exceptional literary fiction, non-fiction, and poetry, and for championing diverse voices and innovative writing, thus playing a significant role in shaping contemporary literature. The press has published works by both established and emerging authors, often providing a platform for underrepresented and marginalized voices. Notable authors associated with Graywolf Press include Claudia Rankine, Maggie Nelson, Carmen Maria Machado, Eula Biss, and Jericho Brown, among others. This independent publisher takes pride in its rigorous selection process, ensuring that only works of exceptional merit are published. As a result, the literary works published by Graywolf Books frequently earn significant praise and recognition, encompassing a multitude of prestigious honors like the National Book Award, the Pulitzer Prize, and even the esteemed Nobel Prize in Literature. Submission guidelines.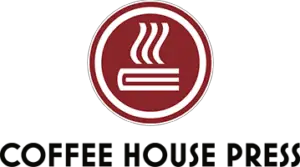 Coffee House Press is an esteemed independent publishing company based in Minneapolis, MN. The company focuses on releasing literary fiction, poetry, science fiction, and creative nonfiction by both emerging and established authors. They collaborate not only with authors but with visual artists, artistic performers, and intellectuals with works and ideas that inspire and educate others. Coffee House Press is known for its discerning selection process, choosing manuscripts that challenge conventional storytelling and push the boundaries of literary expression. They prioritize works that offer unique perspectives, experimental styles, and thought-provoking narratives, fostering a vibrant literary landscape. Submission guidelines.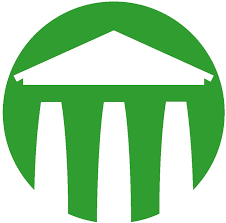 Paragon House offers diverse books that embody cultural and intellectual significance, spanning various disciplines and international perspectives. It includes trade books, scholarly research, textbooks, and reference materials. Its publication subjects encompass a broad spectrum, such as general philosophy, ethics, contemporary values, world religion, social thought, women's studies, social sciences, political philosophy, economics, integral studies, world peace, and globalization. Originally established as Paragon Book Reprint Corp. in 1963, the New York-based company specialized in reprinting books on Asian philosophy. The company moved to St. Paul Minnesota in 1996, and ten years later, Paragon House emerged as an independent corporation, dedicated to publishing both scholarly and trade titles, placing particular emphasis on philosophy, religion, and integral studies. Submission guidelines.

Born out of intellectual curiosity in 1925, the University of Minnesota Press is an esteemed pillar of the university's academic legacy. Nestled in Minneapolis, the press has been unwavering in its dedication to sharing scholarly masterpieces, spanning diverse disciplines, with the world. Moreover, it proudly bears the distinction of being a pioneering member of the Association of American University Presses. The University Press focuses on publishing books that contribute to the advancement of knowledge, academic research, and critical thinking. It publishes works in areas such as cultural studies, sciences, literary criticism, art history, picture books, political science, environmental studies, and indigenous studies, among others. The press strives to showcase innovative and interdisciplinary scholarship that pushes the boundaries of traditional academic discourse. Submission guideline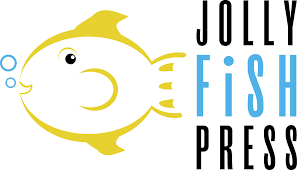 Jolly Fish Press is a notable publishing company known for its diverse range of books and commitment to providing quality literature. It was founded in 2011 but was acquired in 2016 by North Star Editions, an independent publisher in Mendota Heights, MN. The press actively seeks out talented authors with unique perspectives and compelling stories to share. By supporting both established and debut authors, the press strives to bring fresh and engaging narratives and short stories to readers of all ages. Jolly Fish Press mainly publishes young adult literature, children's books, and middle-grade fiction books in print and digital formats. Interested authors are advised to study their submission guidelines carefully before submitting their final manuscript. Submission guidelines.

Focus Publishing Inc. is a Christian publishing house located in Bemidji, Minnesota. Established in 1992 with a mission to produce and distribute Christian literature, the company plays a significant role in the dissemination of faith-based materials to individuals, churches, and Christian organizations. As a Christian publishing establishment, it focuses on publishing books, devotionals, study guides, and other resources that align with Christian principles and values. Their publications cover a wide range of topics including Christian living, theology, biblical studies, spiritual growth, and inspirational content. These materials aim to provide spiritual guidance, deepen faith, and encourage believers in their walk with God. Submission guidelines.

Capstone Press is a renowned publishing company in North Mankato, Minnesota, that specializes in creating educational books, eBooks, and learning apps for children. With a history dating back to 1990, Capstone Press has become a trusted name in the field of educational publishing. The Press offers a wide range of books and digital resources that cater to K-5 educational levels and subjects. Their publications cover areas such as science, social studies, history, language arts, math, and more. The company's goal is to engage young readers and promote a love for learning through informative and engaging content. One of Capstone Press's notable strengths is its commitment to providing diverse and inclusive content. They recognize the importance of representing different cultures, backgrounds, and perspectives in educational publishing. Submission guidelines.
Living Justice Press is an independent publishing company founded and based in Saint Paul, MN. The press is dedicated to promoting social justice, equity, community healing, restorative justice, and positive change through our diverse range of publications. The publishing enterprise emphasizes the release of books that tackle a diverse array of crucial societal concerns, encompassing topics such as racial equity, parity between genders, environmental fairness, LGBTQ+ rights, human rights, and equitable economic conditions. Collaborating with authors, activists, scholars, and community leaders who are passionate about promoting justice and equality, they seek out voices that offer unique perspectives and innovative solutions to the social challenges of our time. By amplifying these voices, The company aims to contribute to a more inclusive and equitable society. Submission guidelines.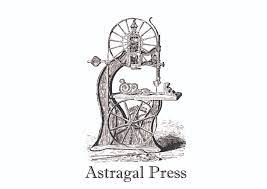 Astragal Press is a reputable book publisher in St. Paul Minnesota and an imprint of Globe Pequot. It specializes in books in the field of traditional handcrafts, specifically focusing on woodworking, antique tools, blacksmithing, and other related artisanal crafts. Known for its commitment to preserving and promoting traditional techniques, the company has established itself as a trusted source of knowledge and resources for craftsmen, hobbyists, and enthusiasts. The Press publishes a wide range of affordable books with literary value, technical manuals, and guides that cater to individuals interested in traditional handicrafts. The content is carefully curated to provide detailed instructions, step-by-step illustrations, and valuable insights into the craft, making it accessible to beginners as well as experienced craftsmen. Submission guidelines.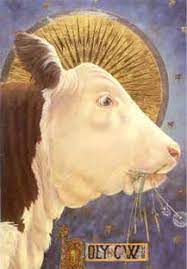 Holy Cow! Press is an independent literary press based in Duluth, Minnesota. Founded in 1977 by Jim Perlman, the press made a name for itself in publishing poetry, short fiction, memoirs, anthologies, biographies, and creative nonfiction that explores diverse voices and perspectives. The press has a rich history of nurturing emerging writers and promoting established authors, with a focus on works that challenge conventional boundaries and provoke thoughts. They are one of the few small publishers that routinely publish books by Native American authors. The Press has built a reputation for producing high-quality books that delve into a wide range of topics and themes. Their publications often reflect the cultural, social, and environmental landscapes of the upper Midwest and beyond, offering readers a unique glimpse into various aspects of the human experience. Submission guidelines.

Fortress Press is a renowned publishing company that specializes in theological and religious literature. With a rich history spanning over 60 years, the Minneapolis-based press has established itself as a leading publisher in the field of academics, theology, and religious studies. The company is one of the imprints of 1517 Media and has a long-standing tradition of publishing scholarly works, textbooks, and resources that explore various aspects of theology, biblical studies, ethics, church history, and spirituality. Their publications cater to a diverse audience, including theologians, scholars, pastors, students, and individuals interested in deepening their understanding of religious traditions. Submission guidelines.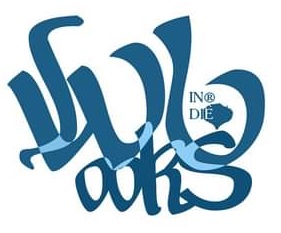 Shipwreckt Books is a reputable and innovative book publisher that promotes exceptional literary works across a diverse range of genres. Since its inception in 1995, the enterprise has established a distinct position within the realm of publishing, maintaining a steadfast commitment to producing exceptional books that enthrall readers and transcend the conventional boundaries of storytelling. With a team of experienced editors, designers, and marketing strategists, the company prides itself on its commitment to nurturing talented authors and bringing their literary visions to life. The company covers a broad spectrum of genres, including fiction, non-fiction, poetry, memoirs, and its magazine Lost Lake Folk Opera. Its catalog boasts an eclectic mix of literary masterpieces, thought-provoking narratives, and engaging stories that cater to a diverse readership. Whether it's a gripping thriller, a poignant literary novel, or an insightful exploration of a specific topic, the company strives to offer a rich and varied selection of titles. Submission guidelines.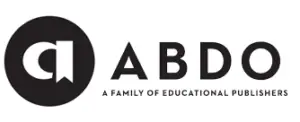 ABDO Publishing is a well-established educational publishing company based in Minneapolis, MN. Founded in 1985, the company has steadily produced high-quality educational books for children and young adults over the years. The company's primary focus is on creating books, graphic novels, and digital resources for schools and public libraries. It covers a wide range of academic subjects that include science, social studies, language arts, and mathematics. They are also producing digital products through their imprint, ABDO Digital. Their publications cater to different age groups, from early readers to middle school and high school students. The company is known for its commitment to providing engaging and informative content that aligns with educational standards. Submission guidelines.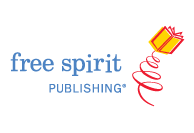 Free Spirit Publishing is an established educational publisher that specializes in creating high-quality resources for children, teens, and educators. Founded in 1983 with its head office in Minneapolis, MN, the company maintained a strong commitment to supporting the social, emotional, and educational development of young people. The company offers a diverse range of books, curriculum materials, and other resources that cover various topics, including social skills, character education, mental health, mindfulness, bullying prevention, and classroom management. Their materials aim to empower children and teenagers with the knowledge and skills they need to navigate the challenges they may encounter in their lives. Submission guidelines.

North Star Press of St. Cloud is a family-run boutique publishing house in North Mankato, MN. Recognized for its commitment to promoting regional literature and showcasing local authors, the company publishes books that capture the essence of the Midwest and celebrate its unique culture, landscapes, and people. Since its inception over 50 years ago, the press has been nurturing and amplifying the voices of writers from the region, starting from the literary works of its founder and publisher, the late Corrine Dwyer. Corrine was not only an author but also an illustrator and book designer. The management was passed on to his daughter Liz in 2018 when Corinne went home to the Lord. The press publishes a diverse range of literary works, including fiction, non-fiction, memoirs, poetry, and children's books, offering a platform for both emerging and established authors to share their stories and perspectives. Submission guidelines.

Tristan Publishing was founded in 2002 by Brett and Sheila Waldman and is based in Golden Valley, MN. The company is dedicated to producing books that inspire, uplift, and offer hope, with the understanding that true hope resides in Jesus Christ. They are committed to spreading messages of hope and inspiration through high-quality literature. The publishing firm provides an extensive selection of books, encompassing various genres such as children's titles, young adult novels, Christian fiction, non-fiction, and a plethora of other captivating genres. Their diverse catalog caters to various interests and age groups, ensuring that there is something for everyone. They have two imprints, Waldman House Press, and TRISTAN Outdoors. Tristan Publishing firmly believes in the transformative power of books and the significant impact they have on the world. Submission guidelines.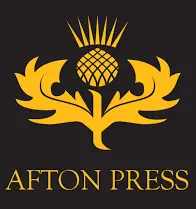 Afton Press is a nonprofit publishing company that produces exceptional books that delve into and celebrate the history, culture, and accomplishments of the state of Minnesota. Previously situated in Afton, MN, and now happily settled in Edina, MN, the press continues to craft books that meet high standards of scholarship, literary merit, design, and production. Established in 1993, the press released its inaugural publication, "THE SHAPE OF THINGS: The Art of Francis Lee Jaques" by Patricia Condon Johnston, in 1994. This book received recognition through two significant accolades in 1995: the esteemed Minnesota Book Award and the prestigious Minnesota Independent Publishers Award. The press aims to create works that contribute to the growth and unity of communities while inspiring readers of all ages to explore new frontiers and foster a spirit of honor and service towards one another. Submission guidelines.

Cruciform Press is a Christian publishing company that specializes in producing books and resources with a focus on biblical and theological content. Founded in 2008 by Kevin Meath, the company seeks to provide solid, gospel-centered material for believers and the general public. Cruciform Press distinguishes itself by its commitment to producing concise and accessible works that explore various aspects of the Christian faith. The company's publications often address topics such as Christian living, discipleship, theology, and the practical application of biblical principles. The company aims to present the foundational truths of Christianity clearly and engagingly, promoting a Christ-centered perspective in all its publications. Submission guidelines.

Beaver's Pond Press is an independent publishing company based in St. Paul, MN, that has been serving authors and readers in the region and beyond since its establishment in 1998. Known for its personalized approach and commitment to quality, the press specializes in assisting authors in self-publishing and bringing their books to market. The primary focus of Beaver's Pond Press is to empower authors to bring their creative visions to life. They present a comprehensive array of publishing services, encompassing essential aspects like editing, design, production, distribution, and marketing. Authors working with Beaver's Pond Press benefit from a collaborative partnership that guides them through each step of the publishing journey. Submission guidelines.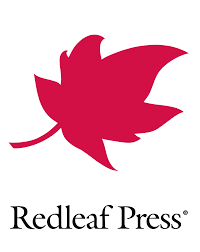 Redleaf Press is a well-established publishing company that specializes in producing educational resources for early childhood professionals. This non-profit publisher is based in Saint Paul, one of the twin cities of Minnesota. The company was founded in 1973 by Patricia and Peter LeDuc, who recognized the need for comprehensive and practical resources to support the development and learning of young children. Redleaf Press's initial focus was to publish books related to the Reggio Emilia approach, an innovative educational philosophy originating in Italy. Over time, the company expanded its scope to cover a wide range of topics in early childhood education and has become one of the most trusted names for high-quality resource materials for teachers, caregivers, and parents. Submission guidelines.

Lerner Publishing Group was founded in 1959 by Harry Lerner and is headquartered in Minneapolis, Minnesota. It specializes in producing educational books and digital resources for children, particularly pre-K-12 students. The company's primary focus is on publishing materials for school and library markets. They offer a wide range of titles covering various subjects such as history, science, mathematics, language arts, and social studies. Their books are designed to engage and educate young readers, providing them with valuable learning experiences. The company is one of the largest educational publishers with 13 imprints. They also provide ebook production and conversion services to other publishers. Submission guidelines.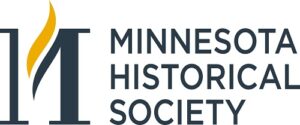 The Minnesota Historical Society Press is one of the largest historical society presses in the United States. Functioning as an indispensable component of the Minnesota Historical Society, the organization based in St. Paul, MN, is wholeheartedly committed to the preservation and dissemination of the state's vibrant history and the narratives of its populace. The press operates with the mission of promoting an understanding and appreciation of Minnesota's past through the publication of high-quality books and other educational resources. MHS Press has other branches of publishing of which The Minnesota History Magazine is one. The press covers a wide range of historical topics, including but not limited to, Minnesota's diverse cultures, significant events, notable individuals, and the social, political, and economic aspects that have shaped the state's development. Submission guidelines.

New Rivers Press has been making significant contributions to the literary world since its establishment in 1968. Founded at Moorhead State University (now Minnesota State University Moorhead), the press has become a beacon for both local and international writers who are aching to get their manuscripts published. The primary mission of New Rivers Press is to discover, nurture, and publish exceptional works of literary fiction, non-fiction, and poetry from both established and emerging authors. The press has played a crucial role in launching the careers of many acclaimed writers, showcasing a wide range of literary styles, genres, and perspectives. They host three global literary contests every year to find new literary voices worth publishing. If you want to try your luck in their upcoming competitions, check out their submission guidelines and deadlines. Submission guidelines.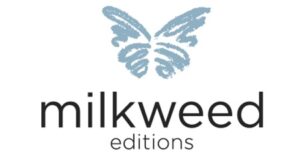 Milkweed Editions is an independent book publisher based in Minneapolis, MN, that focuses on promoting literary works that explore environmental and social justice themes. Since its establishment in 1980, the company has earned a reputation for publishing thought-provoking and impactful books that contribute to cultural conversations and inspire change. Milkweed Editions is known to take chances on new but talented authors, publishing hundreds of books in literary fiction, creative non-fiction, and poetry genres. The company actively seeks out works that challenge conventional thinking, foster empathy, and encourage readers to engage with complex topics such as environmental conservation, climate change, sustainability, conservation, race, gender, and social equality. Submission guidelines.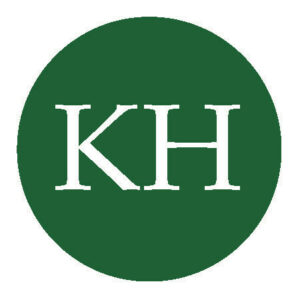 Kirk House Publishers is a proud supporter of great writers and gifted storytellers. It was founded in 1994 in Minneapolis, MN by Brian and Ann Aubitz, with a strong belief in the power of books to ignite imagination and inspire humanity. They work closely with authors, sharing their steadfast desire and dedication to publishing their work. Their growth has been remarkable over the years, continuously discovering and nurturing talented authors, and prioritizing long-term collaborations. As a hybrid publisher, Kirk House combines elements of both self-publishing and traditional publishing. They operate on a model that involves a contribution from the author, while also offering competitive royalties. Submission guidelines.
Final Thoughts
The state of Minnesota is a hotbed for literary talent, with a thriving publishing industry that offers a wealth of opportunities for authors. The book publishing companies in Minnesota featured in this article exemplify the diverse and dynamic nature of the state's publishing scene. From established publishing houses with a long-standing reputation for excellence to innovative independent presses, Minnesota offers a range of options for authors to bring their stories to life. These companies are renowned for their distinct areas of expertise, unique publishing approaches, and unwavering commitment to nurturing authors and amplifying diverse voices.
Rafal Reyzer
Hey there, welcome to my blog! I'm a full-time blogger, educator, digital marketer, freelance writer, editor and content manager with 10+ years of experience. I started RafalReyzer.com to provide you with great tools and strategies you can use to achieve freedom from 9 to 5 through online creativity. My site is a one-stop-shop for freelance writers, bloggers, publishers, content enthusiasts who want to be independent, earn more money and create beautiful things. Feel free to
learn more about me here.