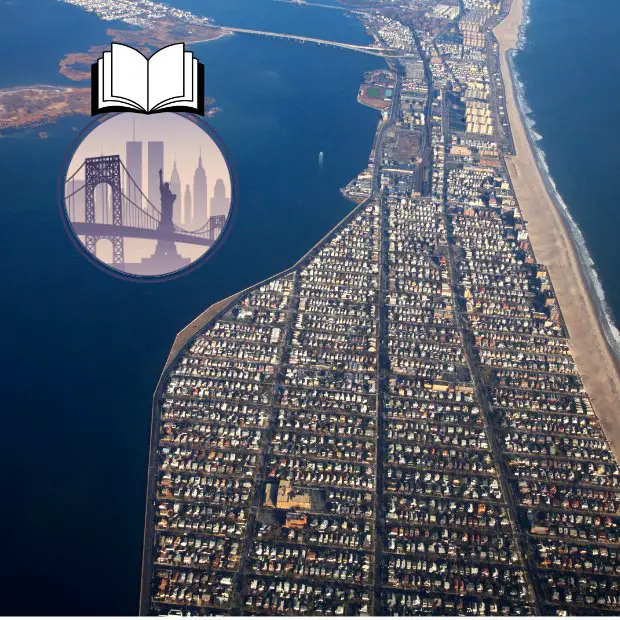 Long Island, New York City, is renowned not only for its captivating beaches and vibrant cultural scene but also for being the abode of a flourishing literary community.
If you're an aspiring author in search of reputable book publishing companies or a book lover interested in exploring the publishing scene in Long Island, the so-called beachfront backyard of New York City, you've come to the right place. In this article, we will highlight the best book publishing companies in Long Island and its surrounding region, along with their websites. These book publishers offer diverse publishing services and opportunities for both emerging and established authors, making Long Island City a hub for literary creativity and innovation.
Here are the top book publishing companies in Long Island, New York:

Springer Publishing Company is a well-established publishing house that produces academic and professional writing in healthcare, nursing, and other related fields of study. Founded in 1950 by Bernhard Springer, the company is headquartered in New York City, USA, with additional offices in London, Sydney, and other locations around the world. Springer Publishing Company has a strong presence in the fields of medicine, nursing, psychology, social work, counseling, and rehabilitation. Their diverse catalog encompasses textbooks, scholarly journals, reference materials, and other literature spanning a wide array of subjects. From behavioral sciences and animal studies to public health, social sciences, biomedical research, and mental health, their publications cater to the needs of students, researchers, healthcare providers, and medical practitioners alike. Submission guidelines.

Bellevue Literary Press is a renowned independent publisher dedicated to producing a wide range of textbooks, scholarly journals, reference materials, and other literature on various subjects. Their publications span disciplines such as behavioral sciences, animal studies, public health, social sciences, biomedical research, and mental health, catering to students, researchers, healthcare providers, and medical practitioners. The press takes its name from the historic Bellevue Hospital, which has a rich legacy in medical and literary history. The book publishers aim to publish exceptional literary works that explore the human condition, illness, health, and healing. They seek out works that challenge conventional boundaries and offer fresh perspectives on the complex relationships between science, medicine, and the humanities. Submission guidelines.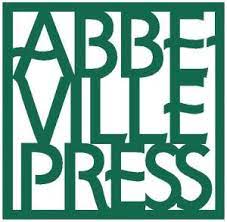 Abbeville Press is a renowned independent publisher specializing in art, illustrated books, and lifestyle publications. Established in 1977 by Harry and Robert Abrams, the company is headquartered in NY, USA. It is recognized for its commitment to producing visually stunning and content-rich books that cover a wide range of subjects. The company's catalog shows it has published nonfiction titles, writing art books, digital photography collections, architecture, and design publications, children's books, graphic novels, cookbooks, sales, travel guides, and genre fiction. These publications often feature high-quality images, detailed illustrations, and insightful texts that engage and captivate readers at the children's bookstore. If you need a publisher for young readers, this is the right publisher for you. Submission guidelines.

Hachette Book Group (HBG) stands tall as a colossal and illustrious publishing company in the United States. Its prominence and scale are unmatched, solidifying its position as one of the largest and most influential publishing houses in the nation. It is a division of Hachette Livre, a global publishing company headquartered in France. HBG operates as an independent publishing group, comprising various imprints that cater to different genres and markets. Their expansive repertoire encompasses a diverse array of literary works spanning numerous genres. From captivating fiction and insightful nonfiction to engaging young adult novels, enchanting children's literature, and enriching lifestyle books, their publication offerings traverse a vast spectrum of literary realms. Their imprints include renowned publishing houses such as Grand Central Publishing, Avalon Travel, Little, Brown and Company, Orbit, and Hachette Books, among others. Each imprint has its own editorial focus and distinct brand identity. Submission guidelines.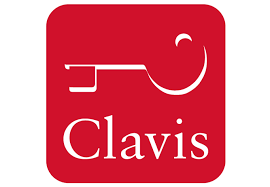 Clavis Publishing is an independent publishing company known for its dedication to creating high-quality children's books. Founded in 1978 in Hasselt, Belgium, the company grew and established itself as a prominent publisher in the field of children's literature, with offices in New York, Amsterdam, China, and Indonesia. The company's primary aim and research is to produce engaging and educational books for children of various age groups, from infants to young adults. The book publishers aim to inspire a love of reading and storytelling in children and foster their imagination and creativity. The book publishers offer a diverse range of titles, including picture books, board books, early readers, middle-grade novels, and young adult fiction. The books cover a wide array of themes, including adventure, friendship, diversity, emotions, nature, and more. They often feature colorful illustrations and captivating narratives that aim to captivate young readers. Submission guidelines.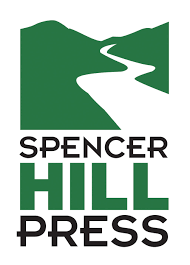 Spencer Hill Press is an independent publishing company that specializes in young adult and new adult fiction. Founded in 2010 in the publishing center of the universe, New York City, the company has gained recognition for its dedication to publishing captivating and diverse stories. The primary aim of Spencer Hill Press is to bring fresh and unique voices to the forefront of young adult and new adult literature. The publishers seek to publish novels that entertain, engage, and resonate with readers, offering a diverse range of genres including contemporary fiction, fantasy, science fiction, romance, and more. Submission guidelines.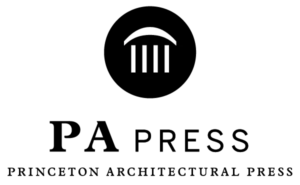 Princeton Architectural Press (PAP) is an independent publishing company specializing in books on architecture, design, photography, urbanism, and related subjects. Founded in 1981 in Princeton, NJ, PAP has expanded its literary scope and is now located in New York City. Added to their repertoire are children's books, memoirs & biographies, cookbooks, gardening & outdoors, arts & crafts, and popular culture books. PAP's mission is to publish high-quality books that explore the intersection of design, culture, and the built environment. The publishers are committed to promoting innovative and critical thinking in the design disciplines, to create visually compelling and intellectually engaging publications. Submission guidelines.

Based in the vibrant heart of New York City, Skyhorse Publishing stands tall as an independent powerhouse in the world of books. Since its establishment in 2006, this dynamic publishing company has carved a niche for itself by delivering an eclectic range of literary treasures to readers worldwide. With an unwavering commitment to both entertainment and education, Skyhorse Publishing offers a diverse catalog that knows no boundaries. From gripping fiction that transports readers to distant realms to thought-provoking non-fiction that sheds light on history, politics, and personal growth, their books captivate minds and ignite imaginations. In addition to their general interest titles, Skyhorse Publishing has several imprints such as Allworth Press, Arcade CrimeWise, Arcade Publishing, Carrel Books, Children's Health Defense, Clydesdale Press, etc. These imprints focus on areas such as outdoor activities, equestrianism, military history, regional interest, and more, allowing the company to provide targeted publications to specialized audiences. Submission guidelines.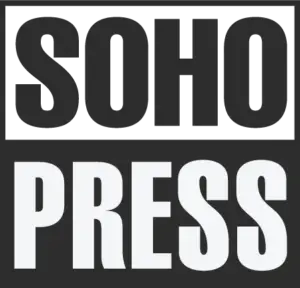 Soho Press is an independent publishing company based in New York City. Established in 1986, Soho Press has gained recognition for its commitment to publishing exceptional fiction and non-fiction books. They publish works of literary fiction, nonfiction, mysteries, thrillers, and international crime fiction. They are dedicated to discovering and promoting talented authors, both established and emerging, and bringing their unique voices to readers around the world. The company takes pride in its carefully curated list of titles, selecting books that push boundaries, challenge conventional narratives, and explore diverse perspectives. The publisher aims to publish thought-provoking and engaging stories that captivate readers and spark conversations. Submission guidelines.

Persea Books is an independent publishing house that focuses on producing literary works across various genres. Founded in 1975 by Michael Braziller and Karen Braziller, Persea Books is currently headquartered in New York City, USA. The publishing company has established a reputation for promoting diverse voices and showcasing innovative and thought-provoking literature. These book publishers primarily publish fiction, poetry, anthologies, vintage books, self-help books, and nonfiction works, including memoirs, essay collections, and literary criticism. Visit their website for digital copies of fiction and nonfiction titles from this publisher. Submission guidelines.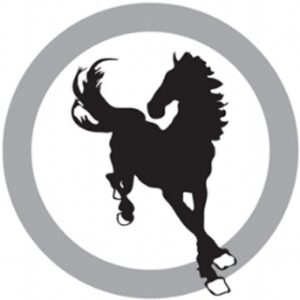 Newmarket Press is a distinguished publishing company specializing in film and performing arts books. Founded in 1981 by Esther Margolis, Newmarket Press is based in New York City, USA. It is the publishing arm of The Newmarket Publishing and Communications Company and has been acquired by HarperCollins Publishers. Newmarket Press is renowned for its expertise in film-related publications. They specialize in producing books that delve into the world of cinema, including film reference guides, movie reviews and criticisms, behind-the-scenes accounts, screenplays, film biographies, and interviews with filmmakers and actors. Their titles provide in-depth insights and analyses that appeal to film enthusiasts, students, and professionals in the industry. Submission guidelines.

McGraw Hill Education is a renowned global publishing company specializing in educational materials and services. Established in 1888 by James H. McGraw and John A. Hill, with a rich heritage that extends back through the annals of time, the company has established an enduring legacy of furnishing educational provisions to students, educators, and esteemed institutions spanning the world. Their commitment to enriching minds and empowering learning transcends borders, making a profound impact on educational landscapes worldwide. McGraw Hill Education offers a comprehensive range of educational products that cater to learners of all ages, from pre-kindergarten through higher education and professional development. They have published and continue to produce materials covering a wide array of subjects, including mathematics, science, social studies, language arts, business, engineering, computer science, and more. Submission guidelines.
Conclusion
From established publishing houses with a rich history like those we were not able to include in our list such as Sterling Publishing, Oxford University Press, and Church Publishing Inc., to innovative independent presses, Long Island City offers a diverse range of options for both emerging and established authors. These companies provide a platform for writers to share their stories, ideas, and knowledge with the world through the right publisher, connecting readers with engaging and thought-provoking works from the publishing world. Through their editorial expertise, marketing strategies, and distribution networks, these publishing companies in Long Island, NY,  have played a crucial role in shaping the literary landscape and contributing to the cultural fabric of the region. They have fostered a sense of community among writers and readers, creating spaces for intellectual exchange, inspiration, and literary appreciation.
Rafal Reyzer
Hey there, welcome to my blog! I'm a full-time blogger, educator, digital marketer, freelance writer, editor and content manager with 10+ years of experience. I started RafalReyzer.com to provide you with great tools and strategies you can use to achieve freedom from 9 to 5 through online creativity. My site is a one-stop-shop for freelance writers, bloggers, publishers, content enthusiasts who want to be independent, earn more money and create beautiful things. Feel free to
learn more about me here.