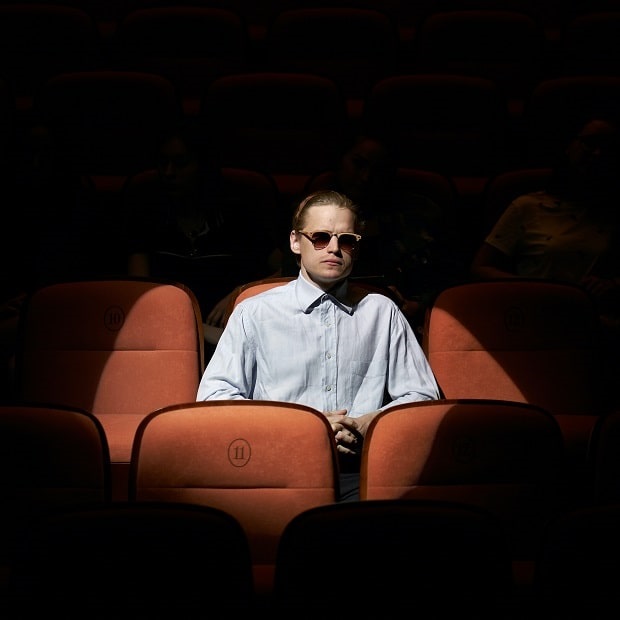 Roger Ebert said, "One of the gifts a movie lover can give another is the title of a wonderful film they have not discovered yet." How true is this?
This article will benefit every movie buff out there who has a flair for writing.
Do you notice every nitty-gritty of filmmaking like direction, script writing, actors' performances, etc? And do you pen down an opinion after every movie you've watched? Why don't you consider becoming a movie critic?
I could help you with a few tips on how to become a movie critic and get paid while you're at it. Read on.
Who is a Movie Critic?
Anyone who watches and does an analysis of various film elements is a movie critic. However, not everyone gets paid for doing it – only those who do it professionally or have monetized their opinions through their blogs.
A movie review is a great way to help viewers gauge and appreciate movies and how they were made.
The various aspects of filmmaking such as cinematography, scriptwriting, actors' performance, directing, and screenplay, among others, are scrutinized and rated by film critics so that the audience will have a clearer picture of what to expect before watching in cinemas or streaming films in their electronic devices.
As a movie critic, you could persuade the audience to either watch a movie or discourage them from viewing one. So much power your writing would have!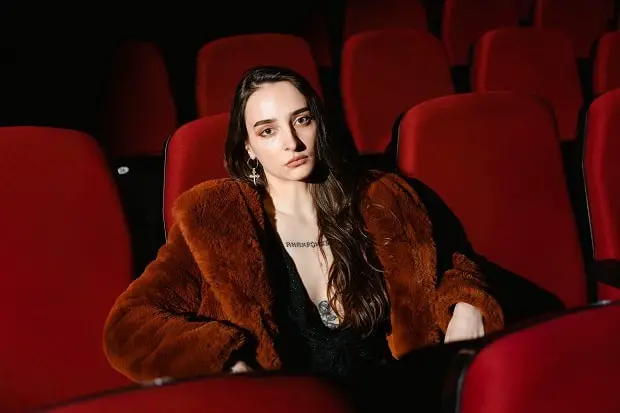 What are the Types of Movie Critics?
As seen in online and print media, there are three broad types of movie criticism or review:
Journalistic:
You would find these in magazines, digital publications, and newspapers. Journalistic movie critics provide a gist of the movie along with their ratings. They focus mostly on new releases.
Academic:
This category provides a more in-depth and critical analysis of movies. These critics often specialize in film theory/studies/history, which they used to interpret the subject of the film. They usually publish these in books or academic journals.
Amateur:
Mostly subjective, non-professional film critics write their opinion on a movie for fans to read. They operate independently and publish their pieces on their blog or website.
If you are aspiring to become a film critic, this is a good way to start. With the right approach, you can monetize movie criticism in no time.
6 Tips on How to Become a Movie Critic and Get Paid
To set you up for a flourishing career in movie criticism, there are a few things that you could do, as shown on the list below:
1. Get a Relevant Degree
Even though you don't need a college diploma to start as an amateur movie critic, a bachelor's degree can be useful.
You can major in either film studies, journalism, English, or any related field. A degree in any of these fields will give you a better understanding of mass media.
A degree in journalism will ensure you build a stronghold in news writing, reporting, and broadcasting. Whereas, when you major in film study, you will gain in-depth knowledge of film theory, history, screenwriting, and more.
This fundamental knowledge you gain by completing any of the degrees mentioned will give you a field advantage over other film critics.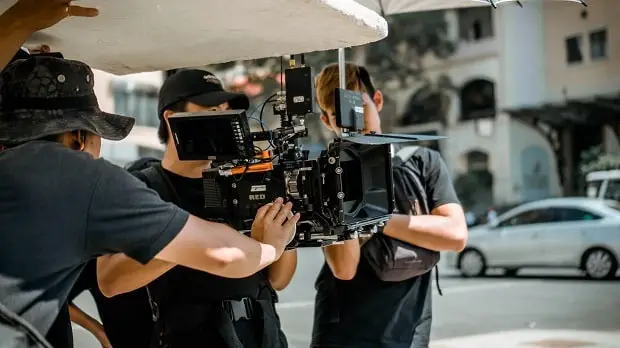 2. Learn About the Ins and Outs of the Film Industry
Whether you finished your coursework, or earned a degree, or not, it is crucial to continue studying the art and science of filmmaking as it is ever developing.
For a starter, you need to understand every element of filmmaking. This includes plots, art direction, directorial styles, acting techniques, musical scoring, cinematography, special effects, and many others. Learning to gauge these will help you objectively compare several movies.
If you do not understand the film industry and how it works, how will you influence an audience to watch a movie with half-baked writing, right?
The entire process of how a movie is made can be mind-boggling. What we see on the screen is just the tip of the iceberg of everything that transpired during the production.
You must view different movie genres and should not limit yourself to watching only commercially successful films. Watch lesser-known films too, even those produced outside of Hollywood, so you can have a better understanding of every movie type.
3. Sharpen Your Writing Skills
Don't expect every random movie fan reading criticisms would understand jargon or technical terms.
It is important to write in a manner that each reader can connect with you and understand your viewpoint.
Professional film critics have to express ideas clearly and write in an engaging yet informative way. This keeps the readers hooked. If you are an amateur, emulate the work of professional movie critics.
Apart from that, your grammar, sentence structure, and vocabulary should be top-notch. Take advantage of available literary devices, apps, and plugins to develop your writing style and implement good writing techniques.
You could also attend online courses or offline workshops to hone your writing skills.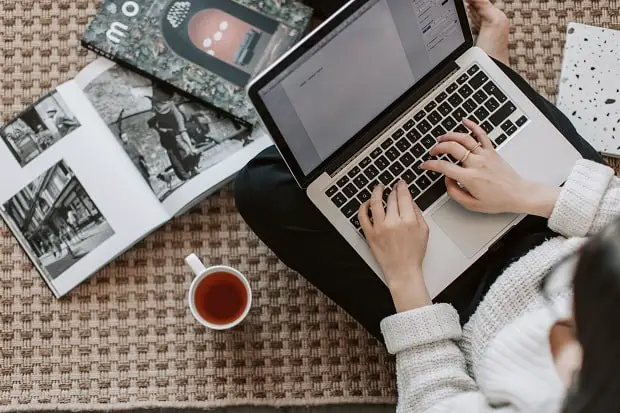 4. Create an Impressive Portfolio
Thanks to the internet and the rise of social media, it is easier to make your opinions heard in today's world.
You need to start somewhere, and there's no better place than a personal blog or a social media page dedicated to your movie reviews.
This is where potential clients can see your work and hire you, either as a freelancer or for a full-time job. You could also look for sites where they publish user-submitted film critiques or reviews.
If it's a renowned website, it will not only boost your morale but would add eminence to your blog when you interlink them! Show the world through your writing how analytical your mind is when it comes to films!
Check this page to see how to write an online movie review and make money in the process.
5. Obtain Real-life Experience
Having even entry-level experience is helpful in this field.
Once you earn your degree, you could start looking for entry-level positions. This could be in newspaper or magazine companies, digital or print publications, or on local tv or radio stations.
You may not start as a movie critic, but this could be your first step toward understanding the film industry closely.
The pay may be meager at first, but you could use this to fuel your passion to develop your writing skills. It could also help you pay for online courses and workshops. Not a bad deal at all, eh?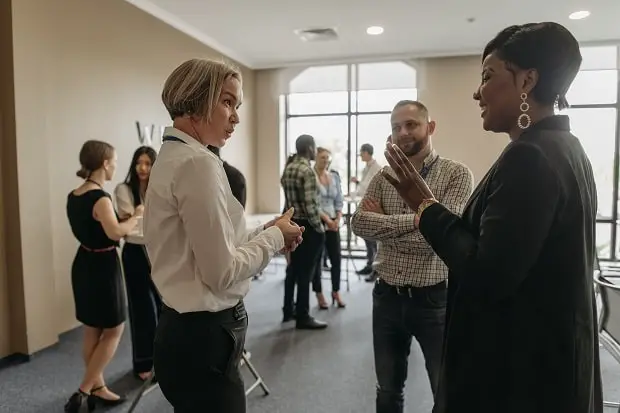 6. Build Your Network and Reputation
Like any other creative field, your work as a movie critic will speak on your behalf.
As you publish more quality movie critiques, you become more recognized in the business. This will open more doors of opportunities for you.
Your goal may be to work for a prestigious media outlet. However, you should always find time to publish your independent movie reviews.
Remember, most movie fans rely on blogs and online media for reviews. Not only because it's free, but it is also easier to access as compared with print mediums like magazines and newspapers.
Join online groups, forums, and communities. You can also attend workshops with fellow movie critics. Having a strong network helps keep the work flowing in. It could also help you overcome writer's block from time to time.
Attending workshops and seminars in your chosen field will not only broaden your horizon but also help connect you with other professionals in your industry.
Bottom Line
Many movie critics command quite a handsome salary, so no second thoughts there. Moreover, there are more cinematic pieces to review now since movie streaming companies and cable channels like HBO, Netflix, Hulu, and many others came into the picture.
The movie industry has also become a more global media. We have seen how films and TV series from countries like South Korea and India have taken the entertainment world by storm.
I hope you find these simple tips on how to become a movie critic and get paid truly helpful. Whether you want to do it as a side hustle or as a full-time job, you have a range of possibilities in this space. Don't let that critic in you die down.
Cut! That's a wrap!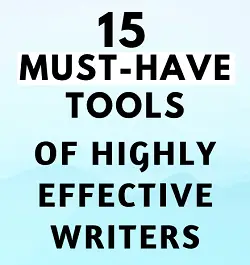 Free resource: Download your free PDF and learn about the top tools used by freelance writers.
Download here
Rafal Reyzer
Hey there, welcome to my blog! I'm a full-time blogger, educator, digital marketer, freelance writer, editor and content manager with 10+ years of experience. I started RafalReyzer.com to provide you with great tools and strategies you can use to achieve freedom from 9 to 5 through online creativity. My site is a one-stop-shop for freelance writers, bloggers, publishers, content enthusiasts who want to be independent, earn more money and create beautiful things. Feel free to
learn more about me here.