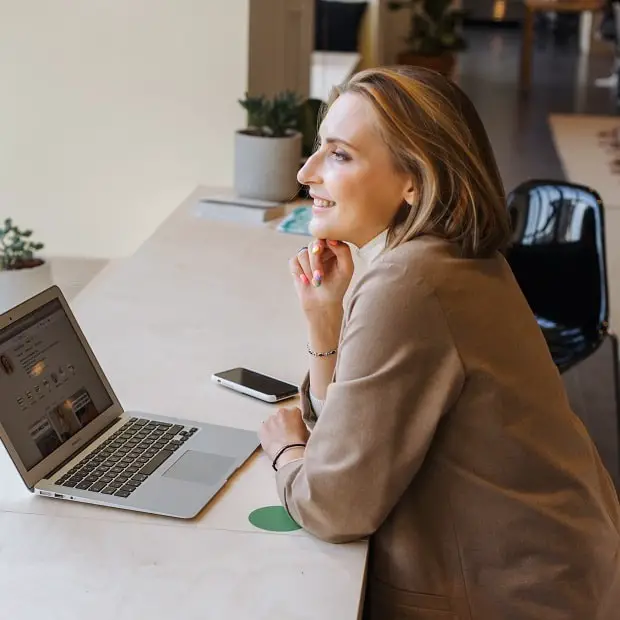 The MBA writing style tips we will discuss have helped many MBA candidates write essays or personal statements that resulted in course admittance.
Are you looking to get into an MBA program from premier business and management schools like Harvard, Stanford, or London Business School? Or perhaps you're aiming to get admitted to Kellogg, Tuck, or Rotman? Your essay is the next important thing after your interview to secure a spot in your school of choice. Application essays are held in such high esteem by MBA admissions directors. So, we compiled for you some of the best tips regarding MBA writing style that proved to be consistently successful.
What You Should Know About MBA Essay Writing
Besides staying true to the basic format of essay writing that has an introduction, body, and conclusion.
But here are other things you should know when writing your MBA essay:
Schools look for experiences and traits that make a student stand out. They want to hear about your career goals, leadership qualities, or volunteer experiences. But don't just give a list. Talk about how your experiences contributed to personal growth in concrete terms.
Make statements more personal than general. Don't just say, "That experience changed my life"; tell them how.
If you are asked to answer a question, do so by providing facts and deep analysis. Include an outline of supporting evidence as much as possible.
Tell a story with your application essay – your story. The admissions committee wants to know who you are and why you are an excellent fit for their school. So, connect with them on a personal level with your narrative.
Each candidate has a unique story to tell and can employ a different approach to their essay writing. But some basic MBA writing styles don't change. We will share with you some tips for answering questions and effectively telling your story.
8 Great MBA Writing Style Tips:
1. Start With a Catchy Introduction
Strike the right tone with your introductory sentence. Like with every other form of writing, you have less than five seconds to capture your reader's attention. Keep the reviewers on their feet, so to speak, with no drama. For example, suppose you are asked to describe how you have positively influenced an organization, either as an employee, a volunteer, or as an independent contributor. That, right there, is your cue to tell a story that will hook the readers from the start. Here are a few examples: "I created an initiative that has helped (mention a specific number) with…." "It started when… (this is not just about the period but about how you noticed a need you could fill". "Lola was refused treatment because she was part of a minority group, and the clinic claimed it did not have enough knowledge to treat transgender people… " "Sam and Dothan were refused private housing because… These situations influenced my decision to start…." Own it from the start.
2. Answer The Questions Asked
Give direct answers to specific questions and make your answers personal and memorable. Each school asks specific questions and expects you to answer them. They may not be what you wished they asked or what you want to answer, so always maintain an open mind. They are looking to get very specific pieces of information from your essay. The Assistant Dean for Admission at Yale University School of Management, Bruce Del Monico, urges students to follow instructions to the letter, instead of making their essay broader in scope to the point of going astray from the question at hand.
3. Make It Remarkable
The former senior director at the Fox School of Business in Temple University, William Reith, said: "Students need to remember their audience. Schools read thousands of essays". So, while trying to make a personal statement with your essay, aim to make it remarkable. You can do this by telling a captivating story that reflects your personality. Del Monico, who I mentioned earlier, also says that while they are not primarily looking for students with "exotic experiences," they want to see evidence of "resilience, introspection, and initiative." Do not tell dramatic stories or stretch the truth.
4. Offer A Convincing Argument
Your MBA application essay should tell the reviewers why you belong to an MBA program at their school. Wayne Hutchison, the managing director for the MBA program at Eli Broad College of Business at Michigan State University, offers excellent advice. He urges prospective MBA students to explain their reasons for applying to the program and describe incidents that spurred their interest in graduate business education. Demonstrate that you are not just a taker, but a giver who can add to the prestige and reputation of the school. Also, use your essay to provide contexts for deficiencies in your admission profile. If your grades were not so great because you had to work to pay for school, include it.
5. Exhibit Competitiveness
In an email to U.S. News, Hutchison wrote: "Applicants should discuss the skills and abilities they have that will translate to academic and professional success." Failing to include this information can make admission officers question your competitiveness. Please take note that he specifies skills and abilities that apply to schooling and corporate work. So, your athletic or musical talent takes the backseat here.
6. Describe How You Intend to Use An MBA
The admission committee is also interested in knowing how you envision your career trajectory after earning your MBA. One MBA recipient wrote: "Admissions officers will want to understand your vision behind why an MBA might help you, so it's incumbent upon you to articulate the plan you have for yourself and how their institution will help your journey."
7. Be Succinct
Extremely lengthy essays don't make a good impression. Respect the specified word limit. Admissions officers will glance through your essay. If you take too long to express the main idea, it will be your loss. Being concise will make sticking to word counts easier. Do not create extra work for admissions officers who are working under time pressure. Do not use weak language and make impactful sentences. Try not to speak in the negative. "I am not happy with your behavior" and "your behavior could improve" mean the same thing, but will probably be received differently. As opposed to the first, the second will most likely motivate the receiver to make changes. Use positive words, even when describing something negative.
8. Pay Attention to Formatting
Your document should look neat. If the school specifies font size and type, use them. In cases where there are no specific instructions on formatting, use a clear and consistent font that will be easy to read. Adjust line spacing, margins, and text spacing to your liking but make sure they do not distract the reader and make the text easy on the eyes.
Wrap up
Remember, your essay helps business schools gauge your compatibility with the culture and values of their institutions. The MBA writing style tips we discussed are recommended by experts in the field and by actual MBA recipients. Implementing them takes you one step closer to getting your MBA application to the place it needs to be, the admission committee's "for admission" tray. Next up, you may learn about the best study habits for MBA students or the top business book publishers.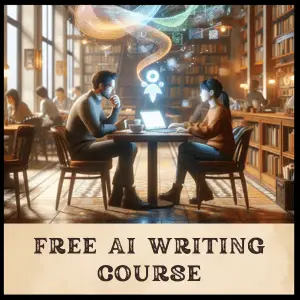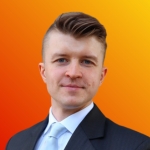 Rafal Reyzer
Hey there, welcome to my blog! I'm a full-time blogger, educator, digital marketer, freelance writer, editor, and content manager with 10+ years of experience. I started RafalReyzer.com to provide you with great tools and strategies you can use to become a proficient writer and achieve freedom through online creativity. My site is a one-stop shop for freelance writers, bloggers, publishers, and content enthusiasts who want to be independent, earn more money, and create beautiful things. Dive into my journey here, and don't miss out on my free 60-minute AI writing online course.