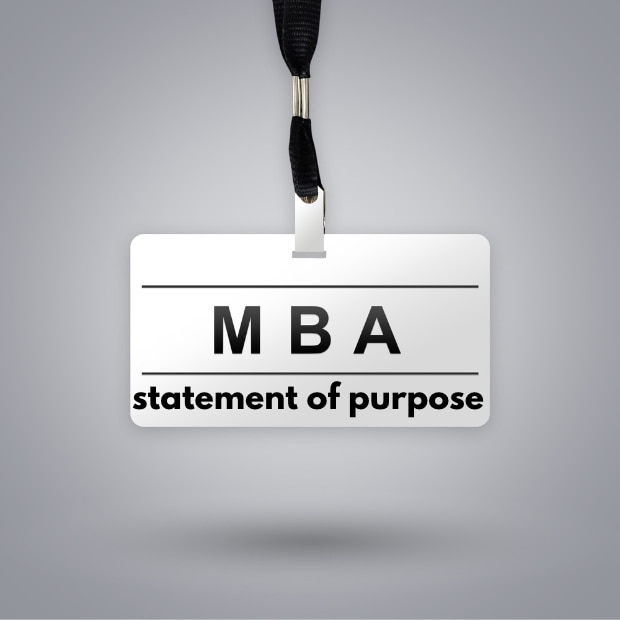 MBA Finance is offered only to a few highly qualified students.
That is why the course is coveted by professionals who want to advance in their corporate careers.
Securing admission to your desired business school can be challenging with the stiff competition and limited slots. Both Harvard and Stanford, which are among the top business schools, only accept less than 10% of the MBA applicants every year.
Besides having a good academic and work track record, a well-written Statement of Purpose for MBA Finance is crucial for getting accepted into the program of prestigious business schools and universities.
This blog post features ten tips along with several great examples to help you craft an amazing statement of purpose.
Experts' Tips for Writing a Statement of Purpose for MBA Finance
A great Statement of Purpose is one key to helping you convince the admission committee to pick you among thousands of other applicants.
These expert vetted tips will surely help you in composing a winning personal statement.
1. Do Your Homework
Before writing a Statement of Purpose for MBA Finance, diligently research the answers to the following questions:
Where you are applying and why are you applying for this specific school?
What does the institute offer?
Which type of student does the institute prefer?
What will you do after acquiring this degree?
What makes you suitable for this postgraduate course?
Answering such questions will build up your knowledge and enable you to write logically about your choice and your suitability for the program.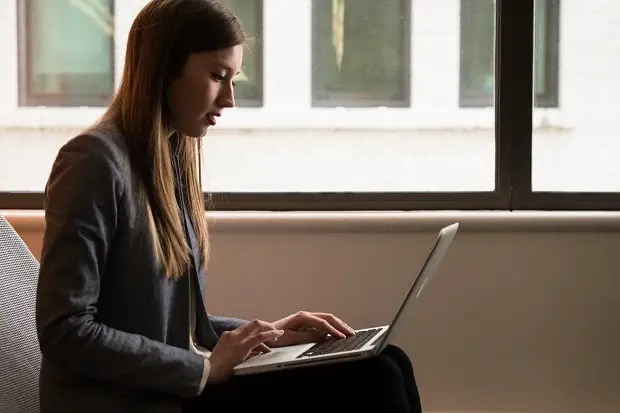 2. Structure Your Statement Well
The organization and structure of your Statement of Purpose are as important as the content itself.
Organize your essay in such a way that the readers will be hooked to finish it. Let them feel like they are reading a story. The more they read, the more they know your personality and the value you can bring to the program.
Here are other tips regarding this matter:
Do not indulge the committee in ambiguous and bookish content.
Make a layout for your statement, including sections like opening, introduction, motivation, experiences, future goals, and closing.
Arrange the information you present with the most significant at the top and the least noteworthy at the bottom. But…Do not forget to close your statement with a lasting impression.
Here is a complete guide on how to structure your statement.
3. Explain with Evidence
Avoid the use of general and ambiguous sentences.
For example, instead of writing: "I have three years of experience in finance". Explain exactly how you gained this experience and what personal traits you learned from it.
Support with evidence every claim you make in your story. For example, the following states what and how the candidate has learned certain skills from his experience:
"After qualifying for the internee test in grade 12, I got a finance internee position in ABC Solutions. I worked with a team of 5 making financial statements, doing analytics, and doing similar tasks. For every intensive 8-hour workday that I spent with five people, I learned teamwork, stress management, and dynamic decisions."
See more examples here.
4. Express Mutual Fit
A learning experience is beautified by both students and the institution.
Along with your suitability, focus on what benefits the institute and your co-students will get from you.
5. Layout a Realistic Action Plan
Most people focus too much on their intro, academics, and learning experiences in their statement of purpose.
Remember: Candidates with crystal clear future goals are always on the radar of the admission committee.
To boost your chance of getting selected, prepare and jot down a detailed action plan for your future.
Do not just mention your goals, elaborate on how you will achieve them after completing your MBA in finance.
Here is the complete guide on how to write future goals in a personal statement.
6. Mention Meticulous Financial Skills
Writing a Statement of Purpose for MBA Finance should warrant evidence of meticulous skills like assessing financial reports, economic forecasting, preparing budgets, etc.
Include such traits in your statement.
Check out this link to know what attributes the admission committee looks for in MBA finance personal statements.
7. Stand Out of the Crowd
Unique personal statements catch the attention of the selection committee.
The admission committee gets bored by repeatedly reading, "I did this", "I want to do that", "My ambition is this" and similar formal phrases of the same type over and over.
Your statement must sound natural, enthusiastic, interesting, and concise.
Try adding an amazing co-incident, humor, a quote, or a remarkable experience. But remember that everything that you'll include must relate to the subject of Business Finance.
8. Introduce the Real You
After everything is said and done about your qualifications, you need to introduce yourself on a more personal level.
Beyond your academic and professional achievements, you need to state facts that cannot be seen anywhere else in your application – your personal traits.
The admission committee is not only interested in what you learned or where you worked. They must know how these experiences influenced you, your intellectual abilities, your habits, and your aims.
9. Be Honest
One thing that is most important in your personal statement is its originality and sincerity.
It's not all about the 'wow' achievements. They should see a true picture of you.
Write honestly about who you are, not what the admission committee wants you to be.
Do not exaggerate! Write about yourself realistically.  Justify your weakness and low grades (if any).
10. Stick to the Rules
Before writing, check out writing and formatting rules about personal statements on the university website. Read all the instructions and keep the following general rules in your mind:
Use an active voice in your personal statement.
Write it in a personal tone.
Divide it into smaller paragraphs.
Avoid flattery.
Do not make it unnecessarily long. Be concise.
Avoid using strictly formal language. It should be a mix of personal and formal.
Proofread it many times and get it checked by your peers and mentors.
Avoid typing errors, misuse of grammar, and other errors. Scan your statement through proofreading tools like Grammarly.
Plan your statement of purpose as early as you can. It is not an ordinary piece of writing and requires a lot of effort, tactics, and perfection. You need several darts to land the final version.
Make every sentence very logical and worth reading.
Bonus Section: MBA Finance Personal Statement Samples
Successful MBA candidates from top business schools wrote the following personal statements. Admission officers share them to guide and inspire other students.
Sample 1: MBA Finance Personal Statement for Harvard Business School
The writer of this personal statement was successfully selected for admission to Harvard Business School.
The best thing about this sample is: The writer has beautifully opened up the statement in a storytelling style and maintained the flow to the end.
The writer of this personal statement got selected to three UCAS universities of his choice.
The best thing about this sample is: This candidate explained his learning and work experience and passion for MBA finance in a very simple and compelling manner, but with a clear sign of his in-depth knowledge.
The person who wrote this got accepted to four universities where he applied.
The best thing about this sample: This applicant has expressed his deep understanding and interest in the subject of investment. He also clearly stated his envisioned career trajectory.
Of course, the core of MBA finance is mathematics and calculation, which is the main subject of this sample. It got the nod of the admission committees of three universities.
The best thing about this sample: This personal statement highlights the writer's expertise and interests in mathematics and shows how it led him to pursue MBA in finance.
Sometimes universities ask the candidates to explain their goals after obtaining an MBA finance degree.
The best thing about this sample: The writer has explained how he aimed to grow his mother's business, which suffered badly in COVID-19. In it, he conveys a goal that was not only actionable but deeply personal, garnering acceptance from Wharton Business School.
Successful candidates from highly ranked business schools wrote each of the above five examples. Use these examples as a guide to writing your winning Statement of Purpose.
Commonly Asked Questions about MBA Finance Personal Statement
1. What is MBA Finance Personal Statement?
A personal statement, admission essay, or statement of purpose is a written explanation of why you want to pursue an MBA in finance and how it is going to help you in the future.
It is an opportunity to showcase your skills, experiences, and passion that makes you the most suitable candidate for MBA finance.
2. What to include in an MBA Finance Personal Statement?
You must talk about the following factors in your MBA finance personal statement:
Your passion for an MBA in finance and the university or college you want to enroll in.
Skills, experiences, and values that make you a suitable candidate.
Events that shaped your mindset and perspective.
Values that you will bring to the industry and society after completing this degree.
Your achievements and reasons for low points, if any.
3. What Does Admission Committee Looks for in MBA Finance Statement of Purpose?
The MBA Finance admissions committee will specifically look for the following in your personal statement:
Your determination to earn an MBA in Finance
Your suitability for the program
Consistency between your past and future
Alignment of your goals with MBA finance
How will you positively affect the business sector and the society in general
Your understanding of the program and familiarity with the institute to which you are applying to
Certain capabilities related to business finance
4. How long should the personal statement for MBA finance be?
It depends upon the type of your application. Some institutes want 500 words and other demands 1500 to 2000 words.
UCAS application procedure has a strict limit of 4000 characters.
5. What are the common mistakes in writing an MBA Finance Personal Statement?
Many candidates usually sum up CVs in their personal statements. They transfer information straight from resumes into their essay, which is wrong.
Another common mistake is that people write irrelevant statements to present themselves as unique. Make sure that whatever you write communicates something significant to the admission committee.
Most applicants apologize, beg, or brag. Avoid these. You neither need to apologize nor need to be over-confident. Write naturally and honestly about yourself.
See details of other such mistakes here.
Wrap Up
Writing a personal statement for MBA finance is not something to be taken lightly. It requires lots of planning, effort, research, practice, and skills.
The field is too saturated, and the competition is fierce. Simply putting thoughts in an organized manner and listing out your goals and achievements may not be enough.
We have compiled a list of workable tips along with a few great examples for writing a successful Statement of Purpose for MBA Finance.
Read these tips and examples and plan your personal statement to secure your seat in your desired MBA finance program.
Rafal Reyzer
Hey there, welcome to my blog! I'm a full-time blogger, educator, digital marketer, freelance writer, editor and content manager with 10+ years of experience. I started RafalReyzer.com to provide you with great tools and strategies you can use to achieve freedom from 9 to 5 through online creativity. My site is a one-stop-shop for freelance writers, bloggers, publishers, content enthusiasts who want to be independent, earn more money and create beautiful things. Feel free to
learn more about me here.