Are you looking for educational and career advancement after completing your Bachelor of Social Work?
You're probably wondering now how to write your Master's in Social Work Personal Statement, a requirement for admittance to a postgraduate course. Well, wonder no more! Read on for top tips to make your statement stand out and impress the admissions board.
Help! What is a Personal Statement?!
Not all colleges ask for a personal statement for a Bachelor of Social Work. So, if you've never done one and don't know what to include, don't panic. I'll explain it all. Some colleges will give you a prompt to answer, but it is a short essay. In it, you explain why you are suitable to study a Master of Social Work course.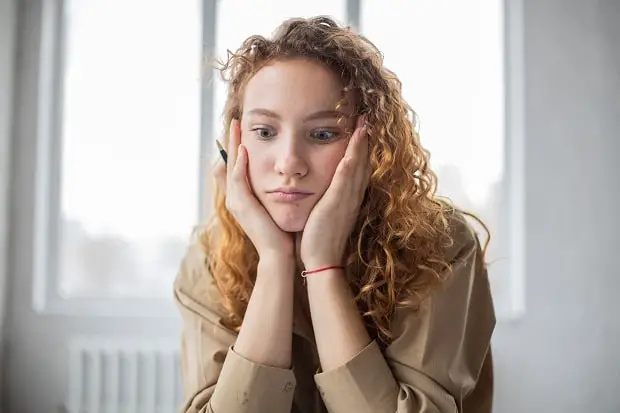 What Should I Include in my Statement?
Your education – where did you study and what grades did you achieve?
Your experience – what work or volunteering have you done? If you have experience related to social work, include that.
Your goals – What are you going to do after earning your master's degree?
Your challenges – what challenges or obstacles have you faced? How did you overcome them?
Anything else relevant
You might feel ready to write a Personal Statement now that you know what to include. Don't rush off yet, though. Listen to the following tips first. They'll help make your composition more outstanding.
10 Top Tips for Writing a Master's in Social Work Personal Statement:
1. Prepare
Although a personal statement isn't a long essay, it is very important. It is a significant part of your application, so don't rush it. Work out what you are going to say, and how you are going to say it. A mind map can be useful in identifying everything you want to include in your essay. It groups your ideas and will help you create a structure for your composition. Try it! Having a plan also makes getting started less daunting. It's hard to start when you are staring at a blank page. A page with a plan written on it isn't blank anymore, so you're already started. Winner!
2. Let Your Personality Shine
One of the most important things when you are writing a personal statement is to make it personal. It says so in the title! The admissions board wants to know who you are. They will read hundreds of personal statements, so you need to make yours stand out. Through your essay, your reader should know who you are as a person and why you would excel in the master's course. Make sure you tell them!
3. Tell A Story
Using a narrative style to tell your reader about yourself is more engaging. A dry, informative essay might tell your reader some facts. But it won't stay with them. Bring your essay to life by writing it as a (true) story. This will be much more memorable and that is what you want. When your reader puts down your statement, you want them to remember who you are and what you said. Think of it as writing a memoir. It focuses on certain chapters of your life that highlight your suitability for a career in social work.
4. Explain Your Drive
What makes you want to pursue a career in social work? Presumably, you want to take a master's in social work not only because you want to work in, it but because you want to excel in that field. Was there an event or a person in your life that gave you this drive? This is part of what will make your statement stand out from the rest. Think about the first time you thought about studying social work…what happened? It will pique the interest of your readers and make them want to know you a little better.
5. Sell Yourself
Above all, you need to sell yourself to the admissions board. Your Master's in Social Work Personal Statement is the key to doing that. Be sure to highlight the traits which make you ideal for a career in social work. Cite real-life examples to back up your application. Just saying you are compassionate and caring won't make you stand out. But telling about the time when you took care of a lost child until his mother was found, will. Do you see the difference? You also need to let the admissions board know what studies you have already undertaken. Where did you do your Bachelor of Social Work? Are you moving on to your master's so that you can provide therapy? Make sure your essay reassures your reader that you would be a great fit for their college!
6. Your 5 (or 10) Year Plan
College admissions boards want to know that you have a career plan in place. Prove to them you have goals and have thought beyond the next year or two. Consider what you plan to do with your master's degree and what your next steps are from there. Will you have a bustling therapy practice in 10 years? Will you be supporting vulnerable adults in your community? Whatever your goals in social work are, make it a point to outline them.
7. Challenges
Don't be afraid to talk about challenges you have faced or times when life didn't go your way. Some people might use their essays to focus on their achievements and successes. So, going the other way will set you apart. Especially when you emphasize the lessons you've learned from each setback. This is a perfect opportunity to tell your reader how you overcome problems and move forward. It shows resilience and optimism.
8. It's All in the Details
If the college you are applying to has guidelines and prompts, make sure you follow them! There is likely to be a word count, perhaps in the region of 500 words. But not all colleges are the same, so make sure you know the limit for the one you are applying for. Colleges often have their preferred formatting style. Check their website or call to confirm if you don't know what it is. You want to create the impression of someone who has good attention to detail. Don't fall at the first hurdle by not following the rules for essay submission.
9. Strong Start, Excellent End
What you say in the body of your statement is important. But you also need to make sure you have a strong start and end. From the first sentence, you want to draw your reader in. Have a great hook – start with a question or relevant quote or statistic. You want to grab your reader's attention right away and make them want to read more. You also need a strong finish. Your conclusion needs to create a lasting impression. You want your essay to stand out so that they remember you at the end of the day.
10. Proofreading / Editing
Once you've written your Master's in Social Work Personal Statement, you might think you are done. You are not! You need to dedicate time to editing and proofreading your statement to make sure it is as good as it can be. A great idea is to try reading it out loud. This will help you assess your sentence structure. Struggling to catch your breath? Your sentences are too long. Does it sound repetitive? Try using different phrases or changing your sentence structure. When you spend a lot of time on an essay, it's difficult to remain objective about it. If you have a friend who will read it for you, let them. They could offer a different perspective and suggest improvements. You should also take the time to double-check those details. After all, a career in social work will involve report writing and you need to be a great communicator in doing that. You can use your statement to show off these skills, too.
Summary
These tips will help you write a Master's in Social Work Personal Statement that stands out from the crowd. Remember, you are selling yourself through your story. Don't be afraid to put your personality on the page. When the admissions board finishes reading your essay, they should feel like they know you. You should have shown them you will excel not only in the course but in the actual fieldwork. Your essay is the next step in advancing your career in social work! Next up, you may want to explore a guide to creating enticing essay hooks.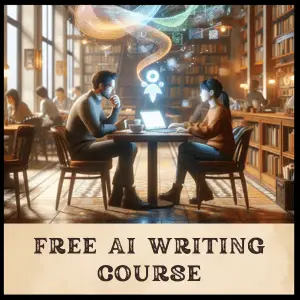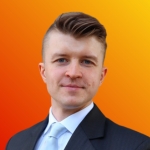 Rafal Reyzer
Hey there, welcome to my blog! I'm a full-time blogger, educator, digital marketer, freelance writer, editor, and content manager with 10+ years of experience. I started RafalReyzer.com to provide you with great tools and strategies you can use to become a proficient writer and achieve freedom through online creativity. My site is a one-stop shop for freelance writers, bloggers, publishers, and content enthusiasts who want to be independent, earn more money, and create beautiful things. Dive into my journey here, and don't miss out on my free 60-minute AI writing online course.