Mind mapping tools are invaluable for enhancing creativity in writers and students.
To create a mind map, begin with the central theme on your sheet or digital tool. From there, expand outwards with keywords, phrases, and facts to build a visual representation of your thoughts. For instance, I've made a simple mind map for essay writing to demonstrate this. You can continuously expand with branches and sub-branches as your ideas grow.
What is the Best Use for Mind Maps Among Writers?
Showing linkages and similarities between the primary concepts around your topic
Outlining your new book chapter and mapping out characters and events
Brainstorming everything you already know about your new essay topic while writing notes and listening for the most significant points or terms
Visualizing all parts of the topic in the initial phases of an essay
Organizing your thoughts and facts on a single page
Encouraging creative thinking and innovative solutions to challenges
Reviewing learning in readiness for a test or assessment
What is the Best Way to Get Started with Mind Mapping as a Writer?
Step #1:
In the center of your page, set out your primary theme/main idea/crux of the matter point. You might find it simpler to sketch on the side of your page, which is easier to do in landscape orientation.
Step #2:
Use arrows, lines, speech bubbles, branches, and other colors to show the relationship between the core theme and linking ideas that flow from it. These connections are crucial since they may form the basis of your essay sections from which you'll transition to new points.
Step #3:
Don't create a masterpiece of calligraphic dark art. Without substantial stops or edits, sketch rapidly like a literary panther. Your first thought is usually the right one, so first put on paper what makes the most sense to you. Yet it's also critical to consider all possibilities in the early stages of mind mapping, even if you don't intend to use them.
Step #4:
Use different colors to represent different items, such as blue for something you want to include in your article, black for other interesting ideas, and red for things you ought to explore or consult with your tutor or lecturer about. It's completely up to you how you do it, but try to be consistent so you can accurately reflect on your mind map afterward.
Step #5:
Make sure your page has some white space. The purpose of this is so that you may keep adding to your neural network over time. If the A4 sheet is too tiny for you, you may try A3, or use some of the great software tools that I discuss below.
The Best Mind Mapping Tools For Writers:
1. ClickUp – The best free mind-mapping tool online
ClickUp is a productivity and project management program that also has a neat mind-mapping feature that helps you plan and organize your tasks, thoughts, and other information through beautiful mind maps. The mind mapping capabilities of ClickUp, allow you to visually connect activities and assignments, visualize processes and project or task structures, and manage your activities straight from a visual roadmap. You can create sophisticated unrestricted diagrams, and then transform nodes into tasks by using nodes as points of reference for work to be done. A productive writer can create and link tasks within a mind map using drag-and-drop functionality. If you're an online content producer, you can share your mind maps with your team and other collaborators and change them in real-time. ClickUp has native connections with Slack, G Suite, Dropbox, and a slew of other apps, as well as Zapier connectors with over 1,000 more. Pricing: ClickUp's free plan is comprehensive and contains all the essential features. The unlimited plan starts at $5 per month per person and includes more features.
2. MindMeister – The best mind map display mode

MindMeister is a cloud-based mind-mapping application with a stunning design that allows you to record, develop, and share ideas. The app allows users to work collaboratively, share, and present from anywhere in the world, whether alone or within a group. MindMeister offers a simple interface that allows you to quickly post ideas, connect photos, videos, files, and links, or use the drawing function to sketch out a notion. It's more than simply a mapping tool though. It has some important collaboration functions that allow you to exchange ideas with your content team to vote, discuss, and talk in real time inside of the app. The auto-create or drag-and-select presentation tool makes it simple to transform your map into a presentation. You may share your images with a private URL, post them to Meister's public map universe, or create an embed code. One thing I like about the app is that it isn't overburdened with options. You'll get a well-designed interface and a carefully chosen selection of templates, themes, and styles for creating ready-to-share mind maps. The basic setup is simple and quick. If you get lost, MindMeister has a comprehensive online help center with video tutorials and quick email support. The task management software MeisterTask interacts with MindMeister, allowing you to transform your mind map into a project and assign activities using the built-in connection. Pricing: You get up to 3 mind maps for free, or it's $4.99/$8.25 per month for individual users (the higher tier gives you more options).
3. Milanote – The best multimedia mind-mapping program on the market
Milanote's mind maps are simple, with nodes that may hold a range of information kinds such as text, video, and pictures. Milanote is a simple concept map creator that helps you arrange your thoughts and tasks into visual boards. As with other mind-mapping tools for writers here, it's more than just a mind map creator. It allows you to add media content (pictures, videos, and links) to your boards while creating a conceptual map, as well as establishing as many layers of hierarchy as you like to dig deeper into themes. It also comes with a library of templates to help you get started on new projects faster. It's also possible to communicate in real-time, which makes it ideal for brainstorming sessions with remote groups. Overall, it's a simple diagram creator that allows you to interact and come up with fresh ideas. Pricing: It's free for 100 notes, images, or links and 10 file uploads. It's $9.99 per month if you want unlimited everything or $49 per month if you want to write in a team.
4. MindGenius – the top mind mapping program for beginners
Build mind maps with a built-in explorer for easy template exploration available in MindGenius. MindGenius is an idea map maker and project management tool in one. It's intended for usage in academic settings as well as by freelancers, small companies, and advertising firms. MindGenius offers drag-and-drop mind map generation, project planning tools including Gantt charts and Kanban task views, and some basic project reporting capabilities. Sorting, highlighting, and labeling capabilities are included to help you organize and show your mind maps more successfully. Pricing: This one is a bit pricier. It costs $16.80 per month or $168 for an annual subscription.
What is the Best Way to Turn Your Mind Map into an Academic Essay?
Before you can start writing your article, you must first figure out the "main" point of your essay. What is the primary topic, major concept, or driving point you want your audience to understand? Whatever the subject, it's always a great idea to consider the difficulties surrounding it, and mind mapping is a great method for that. The material in your sentences must have a connection to that driving point. Your thoughts are the starting point for deciding what to put in your paragraphs. Each paragraph in an article should ideally contain one concept or address one element related to your mind map's core theme. Now it's time for you to get started with mind mapping and try it out for yourself. You may do so by using some great and fun mind-mapping tools. You'll find that they allow you to do much more than just a piece of paper and a pen.
Now, Use Your Creative Abilities to Make Beautiful Mind Maps
Mind mapping is a great tool for visual thinking and essay writing, especially in the early phases. It can also be used to generate ideas, visualize concepts, organize tasks, take notes, solve problems, make decisions, revise, and clarify your academic topic so you can begin working on assessment assignments. A mind map is a wonderful tool for learners since it allows them to 'brainstorm' a topic. Next up, you may want to check a guide to tools that will make remote work much easier.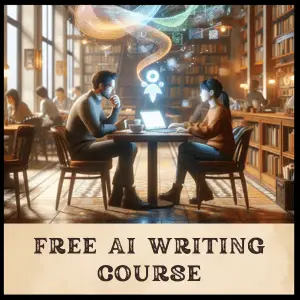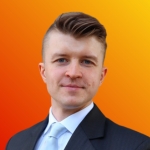 Rafal Reyzer
Hey there, welcome to my blog! I'm a full-time blogger, educator, digital marketer, freelance writer, editor, and content manager with 10+ years of experience. I started RafalReyzer.com to provide you with great tools and strategies you can use to become a proficient writer and achieve freedom through online creativity. My site is a one-stop shop for freelance writers, bloggers, publishers, and content enthusiasts who want to be independent, earn more money, and create beautiful things. Dive into my journey here, and don't miss out on my free 60-minute AI writing online course.