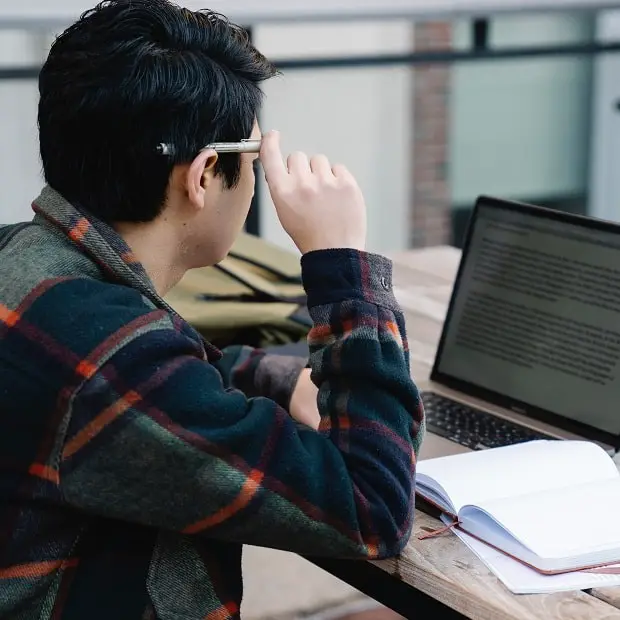 To improve your chances of getting accepted into your desired business school, writing a convincing MBA application essay is crucial.
The MBA admission process is very competitive, with only a 10% acceptance rate at Harvard Business School and 6% at Stanford.
Besides GPA, GMAT score, and academic record, an outstanding and realistic application essay is a key ingredient of the business school admission process. Many admission committees base its decision heavily on these essays.
To help you succeed, we have compiled a list of 20 great MBA application essay samples along with an explanation of "What makes them great".
Admission committees of top-rated business schools have shared these samples. Let's get started!
What is an MBA Application Essay?
MBA application essay is a detailed write-up about your personal and professional goals and aspiration. It also explains how the MBA program will help you attain your objectives for the future.
Your essay is your one shot to convince the admission committee to consider you for the initial interview.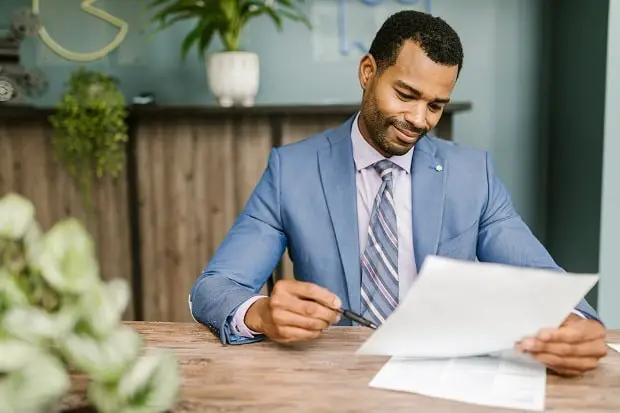 What Admission Committee Looks for in MBA Essay?
The admission committee looks for strong evidence of the following factors in your MBA application essay:
Academic ability
Impressive work experience
Career course
Authenticity of goals
Competencies, leadership, dedication, challenges, and growth
The right reason for pursuing MBA
Your compatibility with the culture in which the program is being offered
If you want to learn more, here is the complete guide on how admission committees process MBA applications.
What Should be Included in the MBA Application Essay?
Key ingredients to include in your essay are:
Your background: What shaped you into what you are now? Including ethnicity, obstacles, and struggles.
Self-reflection: Your values, characteristics, strength, and weaknesses.
Your goals: How do you envision your future?
Aspirations: Why MBA is important to you and how this program will help you in shaping your future?
Justification: If you have low academic grades, explain the reasons you did not do well and what you learned from it?
Experience and achievements: What have you achieved so far?
These are the significant components of an MBA essay. Just adjust the sequence, play with words, and come up with a persuasive yet realistic picture of yourself.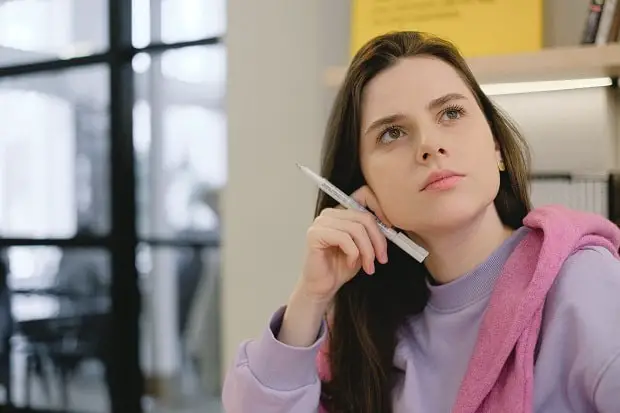 What Makes a Great MBA Application Essay?
Here are a few tips that will make your essay stand out from the crowd:
Be school-specific. Explain why you are passionate about the MBA program of the school to which you're applying to.
Avoid over edition. Write simply and engagingly. Let the reader read a meaningful story about you.
Make it 100% typo-free. Grammatical errors and typos will ruin your essay. Apply standard essay format and structure guidelines, scan your piece several times for errors, get it reviewed by an expert, and present a very professional piece to the admission committee.
Be original. Do not copy-paste from any source. Strictly follow plagiarism guidelines.
Write an overwhelming introduction to urge the reader to keep reading and conclude your essay with a strong declaration.
Be authentic. Write what you are, not what the committee wants to read.
Be concise, as many schools impose a limit on the essay word count.
Wants more tips? Here is a complete guide to writing a compelling MBA application essay.
20 Great MBA Applications Essays Samples
Now you have known that what makes a great MBA admission essay, the next step is to write one for yourself.
Before writing, check out this list of 20 expert-vetted MBA application essays that secured admissions to top-rated business schools in the world.
Admission consultants have shared these samples and they can be helpful if you read and analyze them carefully.
This sample is particularly focused on leadership traits. If your essay is about explaining your leadership quality experience, this sample is right up your alley.
The best thing about the essay is that it is much written in a simple, engaging, and humorous style. It defines a great experience in a very conversational style.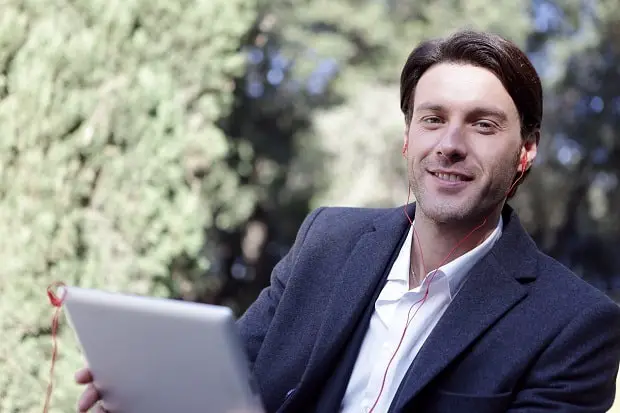 If you are asked to write about your strength, weaknesses, aims, and goals in your application essay, this sample will help you.
This applicant who wrote this got accepted to the INSEAD business school. It doesn't merely describe her strengths and weaknesses, but it presents a complete picture of herself as a person. It highlighted the events and incidents that shaped her personality.
If you want to explain your life's hardships and the events that turned you into an ambitious person, this sample is for you.
In this application essay, the candidate has defined three phases of his life and how he survived through each adversity. He beautifully explained why the MBA program is important to his future.
This essay was submitted to Harvard business school. The best thing about this piece is that the writer has explained her learning and professional development journey in a very sequential and engaging manner, which is truly admirable.
A useful thing to remember about the MBA essays included in this list is that you can merge them into a single printable and perfectly formatted file with Sodapdf or other PDF editor. Having all of them stored in a single pdf is going to be quite helpful when it's time to write your own piece.
But guess what? There are more examples to explore below, so let's keep going…
Have a low GPA? What would you write about academics in an MBA essay to convince the admission committee?
Do not overthink! MBA essay is not all about high achievements and sterling background. It is also an opportunity to atone for your past mistakes.
This MBA essay was written by a student who obtained very low academic grades, yet got admitted to her desired business school. Her turning point? A powerful application essay.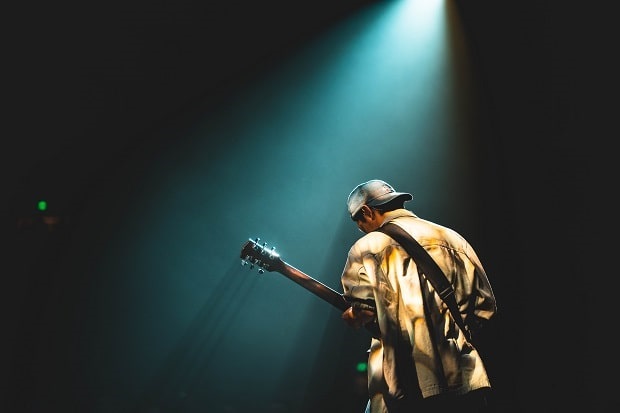 Suppose you are ambitious in a skill or profession that has nothing to do with the MBA program, yet you need the degree for certain reasons.
How would you showcase that irrelevant skill in your MBA application essay?
This sample essay will show how you how. A guitarist who got selected for the MBA program wrote this one.
The applicant has intelligently defined his passion for guitar as a way of developing discipline, determination, leadership, and success. He explained how his passion affected his academics and how the guitar helped him cope with the challenges.
If you come from a technical or engineering background and have the ambition to pursue an MBA degree to boost your engineering career, this sample essay will help pave the way for you.
This essay was submitted by a mechanical engineer to Harbus Business School. The writer explained how his engineering experience motivated him to pursue an MBA and how the program is important to his long-term goals.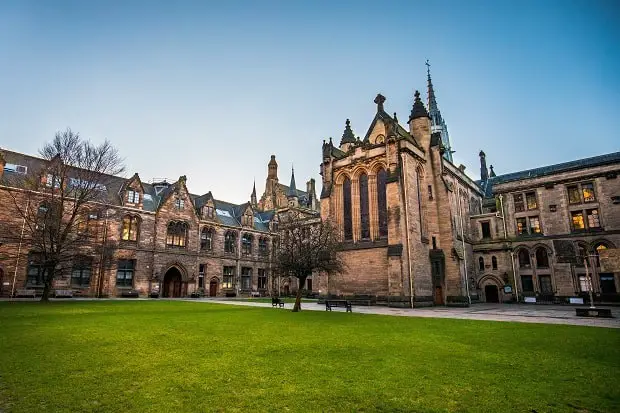 This essay was written by a candidate who got accepted to Harvard Business school. Check it out to know what the prestigious academic institution looks for in your essay.
This essay has been honored as one of the best MBA essays ever received by the Wharton Business School in Pennsylvania.
Check out the structure, organization, and flow and adopt the same to your essay.
The Columbia Business School's admission committee shared this MBA essay. They explained why the applicant who wrote this was instantly accepted to the program and why they appreciated its content.
This essay was written by a candidate who got accepted to Stanford Business school for MBA.
If you are aiming to get your MBA at Stanford, this sample will give you a deep understanding of what convinces the esteemed school's admission committee to accept applicants into their fold.
This sample was taken from a pool of successful MBA application essays submitted to the University of California business school.
Read it carefully and analyze its structure, words, and substance before you compose your own fantastic MBA essay.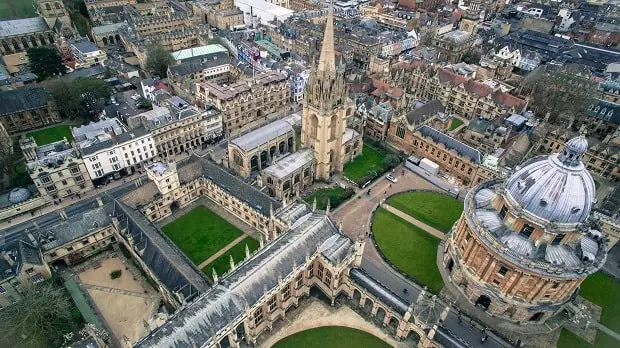 If Oxford Business School is your target destiny for earning your MBA, then check out this outstanding application essay. The person who wrote it managed to grab the admission committee member's attention.
This essay was written by a candidate who got accepted to London Business School. The school's admission consultant shared this sample as a reference to other MBA aspirants.
This piece will specifically help you in understanding the tone, writing style, formatting, and overall flow of the MBA application essay that meets the school's standards.
Sometimes the MBA admission portal may demand an essay specifically focused on your future goals.
In such a case, you must be very sure about yourself and must convey your goals and future directions based on your experiences and planning.
Check out this sample to get an idea of how a successful candidate writes about personal goals.
This successful MBA application essay was submitted to the MIT Sloan Executive MBA Program. EMBA essay requires you to show strong potential, impact, leadership, and the ultimate need for the program.
Read this essay if EMBA is on your horizon.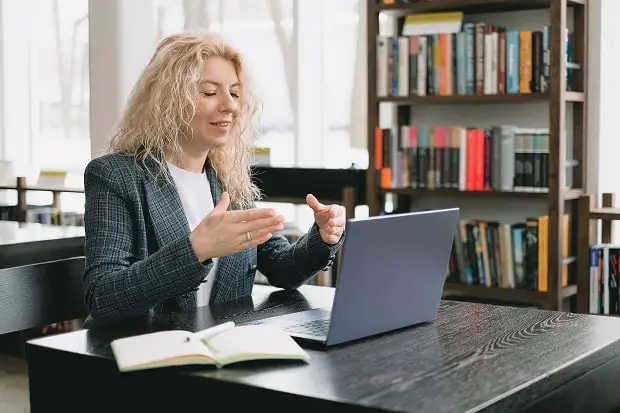 Many business schools are turning to video-based essays for MBA applications. A video-based essay is a better option to express yourself directly to the admission committee.
A successful candidate to the Kellogg School of Management submitted this sample.
Listen to the video and appreciate how beautifully the applicant has explained his journey from beginning to end.
Want to learn more about video MBA essays? Here is a complete guide.
Some business schools require candidates to respond to short questions to get insights into their personalities and suitability for the MBA program.
More or less, most of the questions revolve around the same theme. The key to success is to grasp the intention of the admission committee behind the questions and to stick to your identity.
These successful answers submitted to the Tepper School of Business will help you in formulating your answers.
This essay was submitted by a successful candidate for the MIT Sloan School of Management MBA program. See how this applicant smartly answered the essay questions.
The Michigan Ross Business School asks a diverse range of questions from candidates to analyze their competencies from multiple perspectives.
If Michigan Ross is where you intend to get your MBA, this essay submitted by a candidate who got admitted to the school's MBA program will help keep you on track.
Wrap Up
The application essay is a core part of the admission process in the increasingly competitive MBA program. If you do not want to miss the chance of getting selected, you need to know what will make your essay stand out from the crowd.
The expert-vetted list of 20 great MBA application essay samples we cited here worked for the top business schools. Learn them by heart, and who knows, it may work for you too.
Put your other activities aside, read and analyze the list carefully and start writing your MBA essay to land in your dream business school.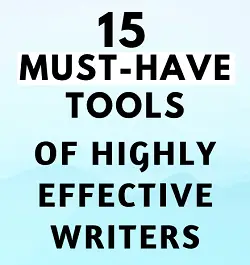 Free resource: Download your free PDF and learn about the top tools used by freelance writers.
Download here
Rafal Reyzer
Hey there, welcome to my blog! I'm a full-time blogger, educator, digital marketer, freelance writer, editor and content manager with 10+ years of experience. I started RafalReyzer.com to provide you with great tools and strategies you can use to achieve freedom from 9 to 5 through online creativity. My site is a one-stop-shop for freelance writers, bloggers, publishers, content enthusiasts who want to be independent, earn more money and create beautiful things. Feel free to
learn more about me here.