Writing a good essay is a challenging task for most students.
Whether given as a school assignment or composed as a contest entry, many students often find writing essays overwhelming.
Although composing a quality paper may seem like a daunting task, there are many ways in which you can break it down into manageable parts.
Here are simple steps that'll enable you to get your essay done in no time.
6 Steps to Writing a Good Essay:
1. Choose a topic
The teacher can suggest an essay topic or leave the choice of essay topic up to you. If your topic is pre-selected, think about what type of essay you want to write.
Should it be a general overview of a branch of knowledge or a specific analysis? If you can select a topic yourself, you will need to do some extra work.
However, this option also gives you the advantage of choosing to write about something that interests you.
So first, determine the purpose behind your piece. Is the purpose of your essay to inform your readers, or is the main goal is to persuade them?
If you find it tricky to choose a topic yourself, you can enlist the help of the Study Crumb service, which will make your job much easier.
No matter how you arrive at your purpose, once it's done, you'll need to research the topics that interest you. Think about your life. What are you passionate about that would serve as a cornerstone of your piece? Write these topics down.
Finally, perform a quick analysis of those topics. If your goal is to provide useful information pertaining to the branch of knowledge, always focus on something you know well. If your goal is to persuade, however, choose a topic that you care about.
Whatever the purpose of the essay, make sure the topic is interesting to you. This will ensure success with the next part which is all about creating an outline.
2. Prepare an outline for your essay
To write a successful essay, you need to organize your thoughts. Outline your core ideas on the topic on a piece of paper. This will allow your mind to flow more freely.
This breakdown (preferably in the form of a mind-map) serves as a trunk from which the branches of your essay will flow.
An outline allows you to organize your thesis statement. So, to create a flowchart, write your topic in the middle of the page.
Now draw several lines (4-5) from that topic and write your ideas at the end of those lines. From those ideas, draw a few more lines and at the end of those lines, write all your thoughts about those ideas. This approach will allow you to write a well-organized essay.
3. Compose the main thesis statement of your essay
Now that you have chosen a topic and created an outline, you need to write the main thesis of your essay.
The thesis is a short paragraph (or even a single sentence) that describes the key statement of the essay accurately and coherently.
For some essays, such as term papers parts of a standard exam, it's mandatory to present the main thesis statement in the introduction.
Even if you do not have such a requirement, it is helpful to flesh out the main thesis statement of the essay. Usually, the main thesis appears closer to the end of the first paragraph, although there are no strict rules.
4. Craft the main body of your essay
The main body of the essay outlines, explains or describes your topic in more depth.
Each main idea you have written in an outline will become a separate section in the body of your essay. Each paragraph will have the same basic structure.
Begin by writing one of your main ideas as your opening sentence. Then, write each of your specific ideas in sentences, but leave three or four lines between each paragraph to support it and give detailed examples to argue your position.
Fill in these spaces with related information to help connect the smaller ideas into a coherent whole.
5. Write a powerful introduction
Now that you have written the overall structure of your essay, you need to write an introduction.
The introduction should grab the reader's attention and show exactly what your essay will be about. Start with the information that is most likely to capture the reader's attention.
You can use a shocking statistic (this works every time), dialogue, a story, or a quote. Whatever method you choose, make sure it connects to your thesis statement, which shall appear in the last sentence of the introduction.
6. Write a conclusion that's not boring
The conclusion summarizes all of your ideas and gives a final opinion on your topic. Your conclusion should consist of three to five sentences.
Many students brush it off as a mere formality. However, it allows you to emphasize your points originally that will spur readers into action.
Okay, that essay writing process was quite easy, right? Now let's look at some common pitfalls to avoid.
Common Mistakes of Beginner Essayists
Unlike tests, essays do not involve a multiple-choice format. If it's homework, there is no time limit for writing an essay.
You can rewrite it several times and ask your friends to read it. So, take every opportunity to improve it and do your best to avoid these common mistakes.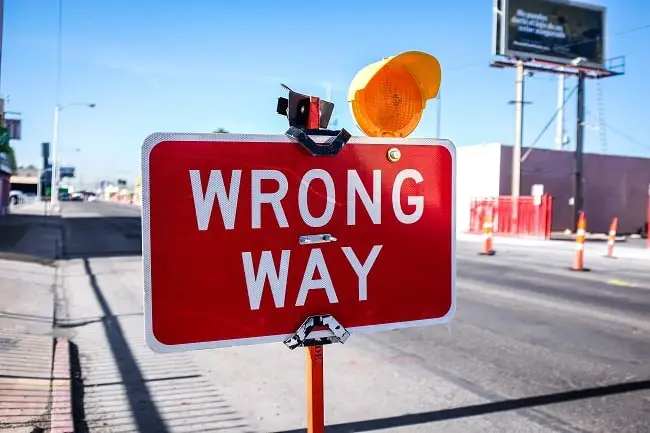 Not fully checking the correctness of your essay
Don't think you can limit yourself to spell check. Proofread your essays and make sure there are no ambiguous phrases, unfortunate turns of phrases, unintended puns, etc.
The best way to avoid this mistake is to read your essay out loud (or put it into a text-to-speech tool). This will allow you to see how it flows and make the corrections.
Writing never-ending sentences that confuse the readers
The longer your sentence, the more sophisticated your sound? Maybe, but your essay will also be unreadable. It's not a tradeoff you should aim to make.
Short sentences are clearer and more understandable, but it's best to alternate long sentences with short ones in an essay. Once again, try reading your essay aloud.
If you feel you're running out of breath, break the paragraph down into several smaller sentences.
When you have finished writing your essay, try the following exercise:
It's desirable to assign a letter to each paragraph: S for short, M for medium, or L for long.
S is when there are less than 10 words in a paragraph, M is when there are less than 20 words in a paragraph, L is when there are 20 words or more in your paragraph.
Correct essay composition should have the following or very similar order of letters – M S M L M S.
A completely incorrect and incorrect structure is characterized by the following sequence – S S S S S S M M L L L.
Essays are limited to a certain number of words, so you need to manage that amount wisely.
Sometimes this means leaving out certain ideas or details, especially if they have already been mentioned somewhere or are not directly relevant.
These elements only distract the reader's attention and overshadow the main topic of the essay.
If you've gotten this far – congratulations! You now know more than most students about writing a great essay. Take these tips to heart and you're sure to ace your next assignment!
Rafal Reyzer
Hey there, welcome to my blog! I'm a full-time blogger, educator, digital marketer, freelance writer, editor and content manager with 10+ years of experience. I started RafalReyzer.com to provide you with great tools and strategies you can use to achieve freedom from 9 to 5 through online creativity. My site is a one-stop-shop for freelance writers, bloggers, publishers, content enthusiasts who want to be independent, earn more money and create beautiful things. Feel free to
learn more about me here.