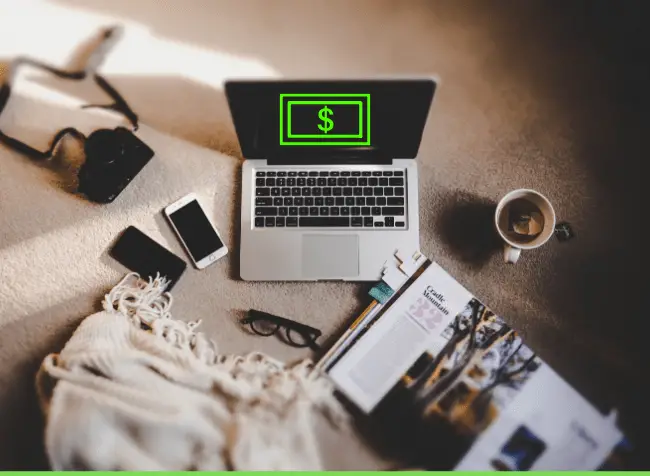 $354.95 … $984.43 … $194.67 – right into your bank account. How?
In this quick article, you'll find simple money-making ideas you can use as a writer, even if you're a complete beginner.
Hi! I'm Rafal, and I'm all about helping you gain more flexibility and freedom in your life.
How? By teaching you proven ways to earn money from writing, editing, blogging, and content marketing.
Wouldn't it be amazing to earn $200 to $1000 each month from home with just a few hours of concentrated effort?
Or, how about taking it a step further and going full time so you can travel more and enjoy life to the fullest?
Below are 32 battle-tested ideas that will allow you to do just that.
If you have questions or simply want to share your struggles in earning money as a writer, please drop me a line. I'm always happy to be of help.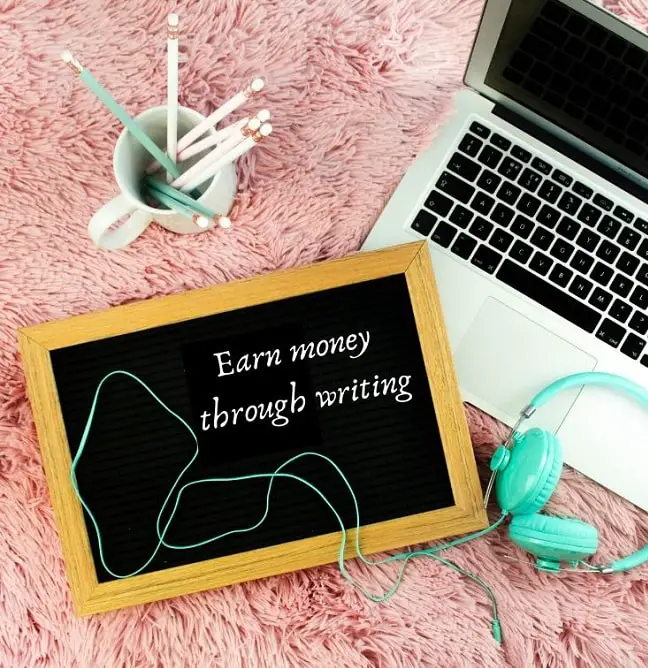 32 Rapid Ways to Build a Profitable Writing Side Hustle:
1. Become a highly paid freelance blogger
If you know how to position yourself in a particular niche market, you can charge between $50 to $400 per blog post.
Provided, you're experienced in blogging and SEO (Search Engine Optimization).
2. Earn passive income with your own profit-making blog
I'm earning thousands of dollars a month because I've learned how to blog. This has been a lifesaver for me, as it allows me to work from any place around the world.
3. Earn money by becoming a self-published Amazon author
If you learn how to do it well, you can earn hundreds or even thousands of dollars per month by publishing your work on Amazon.
That's the case, especially if you already have an audience that loves what you're writing.
4. Get writing jobs on popular job boards
Type "writing job boards" in your favorite search engine, and you'll be amazed at how many websites offer great money for a few hours of your creative time.
Having a steady stream of fresh leads and prospects will help you get more jobs and increase the profitability of your service-related business.
5. Become a freelance proofreader
Proofreading is a relaxing activity that doesn't require a lot of mental effort. But you can easily earn $20-$40 per hour with it if you find the right clients.
6. Get writing gigs on Craigslist
Believe it or not, Craigslist is a treasure trove of profitable freelance writing opportunities.
Search by city and then go to "gigs" and "writing gigs". You're likely to see dozens of job postings, especially in large metropolitan areas.
7. Become a freelance editor
I've been a freelance editor for over two years, and I simply love it. I can do it from any place around the world and earn money while helping other writers improve their work.
8. Join the gig economy and sell your services on Fiverr or Upwork
Working on Fiverr or Upwork is a good starting point for many writers. All you need to do is set up a profile on one of these platforms and offer your writing services.
Maybe you won't earn a lot at first, but at least you will improve your skills that could lead to higher-paying gigs.
9. Become a magazine writer
There are several print publications that adapted to the digital revolution and are now thriving online.
All you need to do is reach out to them and offer your services. You can earn $100 to $200 per gig with this system.
10. Attract new clients through your website
It's always easier to deal with clients that reach out to you rather than the other way around.
Building a website focused on a specific niche can be one of the best decisions you'll ever make in your career.
11. Find new freelance clients by cold pitching through email
Most writers avoid this strategy because it seems complicated and intrusive. But in reality, direct email or social media (especially Linkedin) is a great way to reach potential clients.
12. Set your monthly side hustle income goal
Be realistic about your expectations, but have a clear vision of what you're aiming for.
If you already have ample experience as a writer, you should be able to make at least $200 to $400 during the first month. It all depends on the amount of effort you put in.
13. Find new freelance writing clients through LinkedIn
Connecting with prospective clients on LinkedIn is one of the top tactics to land high-profile customers.
Invest in a premium account to reach them via direct messaging.
14. Use the best writing and editing tools to maximize your productivity
Time is money, and to get more of it, you need to know how to boost your performance and productivity.
My blog is jampacked with articles about the top writing tools that'll improve your writing game. Feel free to take a look.
15. Create an online course and sell it on Teachable
The online education industry is blowing up right now, and you should take advantage of that.
If you have marketable expertise, now is the time to monetize it with platforms like Teachable or Thinkific.
16. Ask your existing clients for more work
If you already have a few freelance clients, you're in the position of power. It takes less effort to ask them for more work than to hunt for new clients.
You'd be surprised how much more you might earn by simply asking.
17. Become a beta reader for authors
Authors around the world need you! By becoming a beta reader, you help others polish their work while earning some good money.
18. Earn money through affiliate marketing
I earn tens of thousands of dollars every year through affiliate marketing.
By suggesting products and services I love through my blog, I receive a hefty commission whenever someone buys. It's a win-win situation.
19. Earn money by mastering email marketing
Email marketing is one of the most valuable skills in all writing and online selling.
Best of all, your email list is your asset, so you are not at the mercy of huge companies like Google or Facebook to earn money.
20. Help others sell items on eBay, Etsy, Amazon or Craigslist by writing excellent descriptions
This is a great opportunity for writers who understand the basics of copywriting.
If that's you, there are a lot of product sellers that will be happy to pay you for highly converting product descriptions.
21. Get cash by narrating your very own audiobook
Did you know you can upload an audiobook to a huge platform like Audible? No literary agent required!
If you have something useful to share and can come up with a killer title and book cover, you can earn a few dollars per download.
22. Become a résumé writer
Most people don't have a clue about writing a great résumé. As a writer, you can use your skills to help them out.
Create a profile on résumé writing platforms and get ready for orders to come in.
23. Maximize your income potential by choosing a profitable writing niche
Specializing in a specific subject or trade instead of being a generalist can help you earn more. Your niche could be in technology, medical, fitness, software, gaming, etc.
24. Attract high-paying clients and say goodbye to cheap gigs
When you start your writing side hustle, you're likely to accept any assignment to build your portfolio and get your few first paying clients.
But with time, you'll need to aim higher and raise your prices. No more $30 per article gigs!
25. Create your own freelance writing services website
You have a much higher chance of getting hired if you have a decent-looking website that showcases your services.
It should include essential information and a few samples of your best work.
26. Build a robust freelance writing portfolio
Nothing will convince your prospects more to hire you than seeing your high-quality work already published on the web.
Trust me, I've been hiring dozens of freelancers, and a good portfolio is what makes or breaks the deal.
27. Earn money through sponsored posts on your website
If you have a niche blog with a few thousand visitors per month, you can start earning through sponsored posts.
You can start with $100 or $200 per post. And once you become a high-profile influencer, your rate can go up to $1000 per single sponsored post.
28. Earn through display advertising on your website
I earn hundreds of dollars a month by serving ads on my blog with a service called Ezoic.
You need at least 10k visitors a month to get accepted on this platform. But if you're a beginner, you can start with Google AdSense which doesn't have any traffic threshold.
29. Build a strong personal brand to attract new clients
In the digital world, branding is everything. That's why creating a great website should be one of your top priorities.
Other than that, you might start a YouTube channel or getting active on LinkedIn and Instagram.
30. Earn by providing transcription services
Transcription is not an easy task. But there are hundreds of potential clients who need this service.
Just keep in mind that it will be difficult for you to earn more than $20 per hour with this kind of gig.
31. Earn by becoming a freelance translator
If you're bilingual, you can offer your translation services and earn $30 – $40 per hour with the right clients. And the best part is that you don't even have to be a licensed translator to get projects.
32. Get cash by becoming a marketing copywriter
This is one of the highest-paid gigs on this list. Highly skilled copywriters can earn thousands of dollars per project.
You could also get commissions based on sales you help generate. If you want to learn more about this craft, read The Ultimate Sales Letter by Dan Kennedy.
Call to Action
Now it's your turn to put these ideas into action and build a profitable writing-related side hustle.
Once you earn your first few dollars, you'll become positively addicted to developing new income streams online.
I'll soon send more ideas your way. I'm going to show you exactly how to build profitable blogging and freelance writing side hustles. Stay tuned!
Rafal Reyzer
Hey there, welcome to my blog! I'm a full-time blogger, educator, digital marketer, freelance writer, editor and content manager with 10+ years of experience. I started RafalReyzer.com to provide you with great tools and strategies you can use to achieve freedom from 9 to 5 through online creativity. My site is a one-stop-shop for freelance writers, bloggers, publishers, content enthusiasts who want to be independent, earn more money and create beautiful things. Feel free to
learn more about me here.