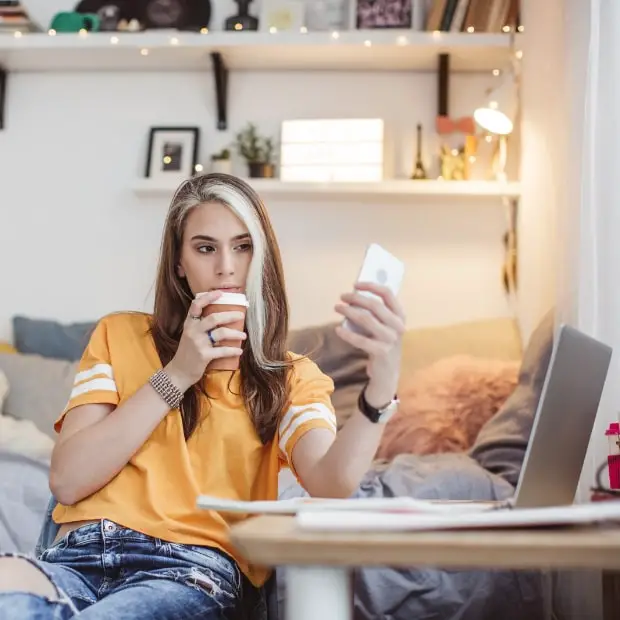 Flipping burgers and delivering pizza are not the only options for teens who want to earn some pocket money online.
The rise of freelancing completely changed the job market, and there are tons of freelance writing jobs available online. This includes article writing, copywriting, creative writing, and writing content for social media. In short, everyone can land a job that matches their talents and creative abilities, teens included.
Even though most writing jobs online are intended for adults, there are plenty of options for those who are 13 or older. Believe me, there are tons of freelance writing jobs for teens online wherein you can earn some cash, and gain experience in a lucrative field that can lead to further career opportunities.
After all, there are dozens of writing job marketplaces available online, along with many individual sites eager to sign up young creative writers.

Tips For Teens Who Want To Dive Into Freelance Writing:
1. Keep Your Parents Informed
The internet is an amazing place with many work opportunities, but there are plenty of dangers lurking in the online space.
First off, some job listings posted online are downright scams. Eventually, somebody will probably try to cheat you, so stay on alert. This can be relatively harmless, like not getting paid for submitted work, or it can be a serious crime like identity theft.
Your parents can help you and protect you if things go awry, or help you figure out if an opportunity is legit or not – and that's why it's great to keep them posted on your job hunt.
Your old folks can even help you write your cover letters and pitches. And if you're worried about how they'll react when you tell them you're looking for writing gigs online, you probably have nothing to worry about: chances are that they'll appreciate your initiative and entrepreneurship.
2. Disclose Your Age to Potential Employers
No matter how well you write, you won't land some of the online jobs because of your young age. That sucks, but there's a good reason behind that.
Many companies aren't legally allowed to pay minors for services and could suffer serious repercussions if they do. But don't worry – there's an entire world of opportunities for young, aspiring writers out there. As long as you have some good writing samples or your own blog, and you know how to write a cover letter, you're on your way to success.
3. Open a PayPal Account
Whatever site you choose to work on, you'll need a way to withdraw the cash you earn. PayPal is a freelancer's favorite because it provides a convenient way to get paid and collect money from various sources.
If you're under 18 years old, you need to ask your parent or guardian to act as the primary account holder. Another option that you might consider is Payoneer or your regular online bank account, but these are less popular because most employers don't want to bother with wire transfers.

4. Ask Your Employers For Feedback
Landing writing gigs online is not as easy as it sounds when you're just starting out.
But don't get discouraged – if you don't get hired within the first couple of weeks – that's normal. Call it a test of perseverance rather than wallowing in despair.
Focus on getting your first gig, and once you do a good job, you can ask your employer to leave a review for you. This will show other employers that you're trustworthy and reliable, making them more likely to hire you.
I'm hiring many writers on the regular, and if I see they have good reviews from previous employers, their chances of getting hired increase by a lot.
With excellent performance reviews and testimonials, it'll get easier to get hired, and you can also raise your prices little by little. Now let's look check various platforms that'll help you find writing jobs.

10 Best Sites With Freelance Writing Jobs For Teens

If you love writing and want to make extra money, you can begin your freelance writing career on this popular platform when you're 16 years old.
The Freelancer site lets you showcase your writing samples in a portfolio connected to your profile. Once you build a profile with enough good samples and an introduction that stands out, you can start applying for work that fits your skills.
On Freelancer, you can choose between projects and contests. Projects follow a more or less regular job application system, while contests have freelancers posting solutions they already made, letting the employer choose the one they like best.

Fiverr is one of the best options for young teenagers, because they let anyone over 13 years old create a profile on the platform.
This website is unlike other freelancing platforms because it doesn't have a board with job opportunities for members to apply to.
Instead, you can create service packages called gigs to showcase what you can do, how much you charge, and how much bang for their buck the employer gets when they choose you. Employers on Fiverr browse posted gigs with a fixed price, looking for the right freelancer for them.
You can share different types of offers on social networks to help your profile gain some traction and raise your prices once you have a few projects (and positive reviews) under your belt.

There's no minimum age required to use Craigslist, one of the best-known classified ad sites in the world.
Craigslist is truly huge and its crude design can make the site seem intimidating, especially when you're new to the art of the job hunt. However, it's a goldmine for all freelance writers who are looking for work either in their area or remote. It doesn't matter if you're into freelance legal writing jobs, or just plain basic blog posts. You can offer your writing services here and get paid.
Keep in mind that writing gigs posted on this ad board are not associated with Craigslist, so there's virtually no protection against scams. Use common sense when sharing your personal information,  read about using Craigslist, and learn how to recognize scam postings here.

Medium lets you publish original articles on its hugely popular blogger platform. Anybody can create an account and share their writing, as long as they're 13 or older.
With high-quality content and eloquence, your work can quickly gain traction among the platform's versatile audience base. You can use Medium as a creative writing space to express your opinion, get in touch with popular publishers, and even join their Partner Program to earn extra income.

If you're looking for a platform to get your voice heard, HubPages is a good place to go.
Teens under 18 can publish their work on the website with parental consent.
This versatile blogging platform uses many article categories to attract a broad audience. From the first glance, it's clear that you can find almost anything on the site: tips for pet owners, health advice, holiday and gift-giving season ideas, recipes, sports strategy, travel blogs, craft tutorials, video game reviews, car fixes, and so much more.
If you have special skills or knowledge, or just want to share something with the world, HubPages is a platform that can help you reach your audience.
All you need to do to earn from HubPages is consistently publish content people want to read and sign up for the site's monetization program.

If you're 18 years old, you can join one of the biggest freelance gig hubs in the world – UpWork. This platform lets freelancers apply for many long- and short-term projects.
Before you can start bidding for writing jobs for beginners on Upwork, create a profile that shows off your skills. To make your freelancer profile more attractive, upload writing samples and create an interesting introduction. You'll quickly boost the persuasiveness of your writing since applying to gigs takes some work as well.
Landing jobs on UpWork (and most similar platforms) gets easier when you get feedback and reviews from employers. You can also charge more when you have a few happy clients under your belt.

If you have many ideas for blog posts or news articles that can generate buzz, but you're not sure how to earn money from your work, consider selling your written content in a marketplace like ContentGather. Teens over 16 years old can become members and sell their writing on ContentGather.
This site lets you upload original writing to their marketplace and choose the rate per word you want to sell the article for. It's not your typical "wanted content writers" platform, and it doesn't really offer writing careers online, but it's an excellent starting point for newbie teen writers.
Businesses and sites that need content can browse the articles offered and sorted by category, and purchase content they want to publish on their platforms, or even order custom jobs for writers to make.

Reddit is an enormous social network with users from all nooks and crannies of the world, and a subreddit devoted to pretty much anything you can think of.
You can join Reddit if you're 13 or older, but since the website isn't responsible for the job postings, you will need to filter jobs that accept underage freelancers from those that don't. Reddit can't ensure that the online job offers posted are legitimate, but you can find some splendid opportunities there for sure.
This enormous network contains many short-term freelance writing gigs for job-seeking teens. One place you can look at is subreddit r/forhire, which lets you browse ads from employers or make a post where you offer your services. You can do the same on the writing-specific r/hireawriter.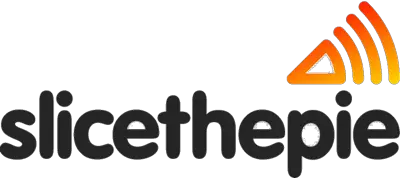 If you love music, and like sharing your opinion on your favorite tracks with the world, Slice the Pie is a place for you.
This website gives you a bit of money for every song you listen to, rate, and review. Over time, you can accumulate a nice amount of cash and pick up some new music to add to your playlist as well.
Slice the Pie doesn't pay a lot, but you can earn some pocket money by doing something you like. The rate per review differs between music categories, and it depends on the quality of your review and your rating. You can also get a nice bonus if you get your friends to join as well.

If you want full autonomy and to reap all the benefits of the content that you create, it's a good idea to start your own blog.
While this is not a simple task, which takes a lot of work upfront, it's definitely worth it. If you create interesting content and marketing materials that people want to read, you can monetize your blog within a few weeks of consistent effort.
In the beginning, you won't earn much from your own website, but you'll start generating a few hundred dollars per month easily as your blog and audience grow. This is done through display ads, affiliate links or your own digital products. You just need to stay persistent and learn how to polish your website copy to perfection.
Ready to take on these teen writing jobs?
There's a good deal of online writing jobs for you to explore as a teen. Once you brush up on your writing skills and get a bit of practice with search engine optimization, you can reach out to local businesses and offer your services, or simply use the platforms mentioned above.
Getting your first gig is exhilarating, and it's a perfect way to earn some extra money writing, even if you don't have a lot of experience. To take the next step, check these websites with freelance writing sites. You can also start building your freelance writing website that'll help you attract clients interested in writing services. By becoming a content writer, you can explore your creativity, get more experience and avoid such tedious tasks as data entry or working as a cashier. Good luck!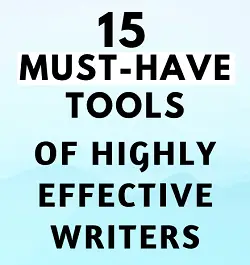 Free resource: Download your free PDF and learn about the top tools used by freelance writers.
Download here
Rafal Reyzer
Hey there, welcome to my blog! I'm a full-time blogger, educator, digital marketer, freelance writer, editor and content manager with 10+ years of experience. I started RafalReyzer.com to provide you with great tools and strategies you can use to achieve freedom from 9 to 5 through online creativity. My site is a one-stop-shop for freelance writers, bloggers, publishers, content enthusiasts who want to be independent, earn more money and create beautiful things. Feel free to
learn more about me here.