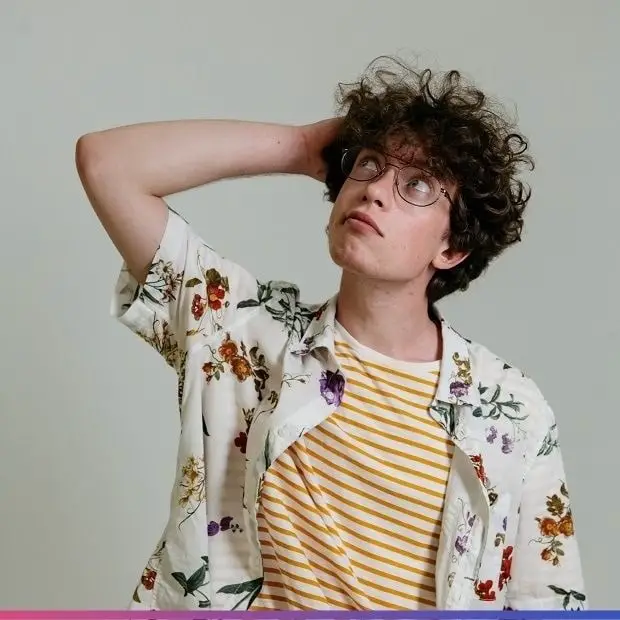 Your reason to drop out of college could be anything under the sun. Financial stress, family problems, general burnout, lack of interest, etc.
Did you know, the rate for undergraduate college students to drop out is a whopping 40% in the United States?
Successful entrepreneurs such as Bill Gates, Mark Zuckerberg, and Michael S. Dell are all college dropouts. Look at these billionaires now! As Walt Disney said, "If you can dream it, you can do it."
Don't think for once that your life is over post-college. Nope! There are plenty of jobs for college dropouts out there!
There are ample job opportunities out there even for college dropouts. You could even earn enough to support your family, too.
Dropping out of college vs. your job prospects
Leaving college halfway for whatever reason can be a major life-changing decision. Remember, a college diploma, while important, is not a prerequisite for every successful career.
Yet, before you make such a decision, consider a few things:
Prepare yourself for risks – You should be able to explain to yourself why you dropped out. Will you regret it later? How will it affect your career? Do you think it will hamper your professional growth in the future? Make sure you have your answers.
Not every job requires a college degree – There are plenty of jobs in the market that do not require a college degree. Some of them even offer an attractive compensation package. You could always opt for online training sessions or workshops for personal development.
You can get a degree anytime, anywhere – Dropping out of college now does not mean you can never pursue it later. You can enroll again whenever you are ready.
Perhaps you are feeling burnout in college and already certain to drop out. Or, maybe you've already dropped out? I respect your decision!
Now, let me tell you about various opportunities that are available for you to earn.
I have also mentioned the annual national average salary of each job in the United States.
12 Attractive Jobs for College Dropouts
1. Entrepreneur [$63,142]
This is not a job, but I'd like to encourage you to 'be your own boss!
You could be a college dropout, but you could start from scratch and build a business empire. One that could employ many other people.
If you recognize your passion and skills and have a strong work ethic, you might not need a college degree to begin.
Believe in your idea and take notes from other successful entrepreneurs. Sign up for online training sessions to build skills. Do your research, raise funds, build a team, and let no one stop you.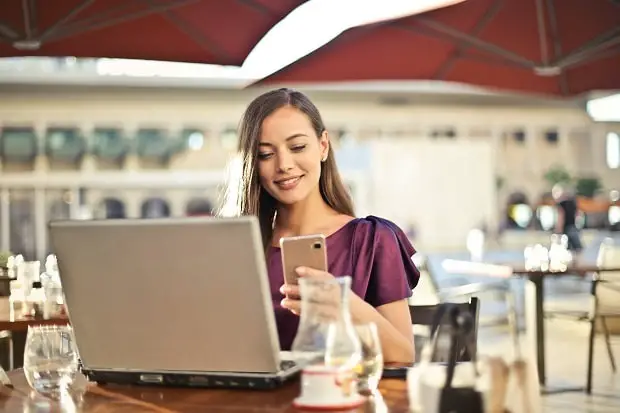 2. Freelancer [$52,417]
Freelancing means being self-employed, where you work at your own pace and space.
The best part is, that you could freelance within the comforts of your home.
If you're passionate about say writing, coding, designing, etc., you could do it without a college degree. Sign up at any of the freelancing platforms to connect with clients and get a job now!
Check out Upwork, Fiverr, and Freelancer.com to get started.
3.  Sales Representative [$49,913]
If you have influential power coupled with excellent communication skills, you could be the right fit for this job.
The best part is a high school diploma is enough to get you this role.
You simply must pitch the goods/services of your company and sell them to customers. This could involve door-to-door selling as well.
Ladders, Glassdoor, Indeed are some of the websites where you can look for this position.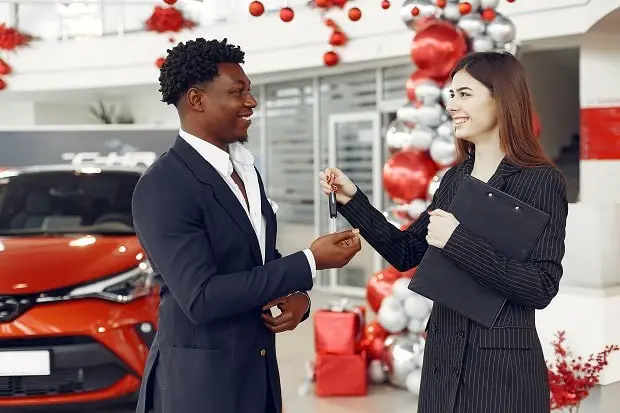 4. Waste Disposal Professional [$37,840]
In this role, you would oversee the collection, treatment, and disposal of waste or garbage. You could work in a recycling center or perform septic pumping as well.
A high school diploma is enough to get you this job. You could search in Indeed, LinkedIn, Ziprecruiter to start your career.
5. Sommelier [$60,278]
If you want to start with a humble yet exciting job, consider being a sommelier.
If you are a wine connoisseur, you can work at a restaurant to assist customers in choosing the right bottle of wine that would complement their meal.
And this job pays well too. You could even do a certificate course to become a master and earn more.
Check out Sommelier jobs, Glassdoor, Indeed, and Jooble.
6. Call Centre Agent [$31,720]
As of 2022, the US has at least 36,022 call centers and telemarketing businesses. You do not need a college degree to get this job.
Your main role is to make or receive calls for customer queries. They would expect you to handle technical problems, provide solutions, answer questions, and more.
Look up websites such as Desjardins, LinkedIn, Flexjobs, TheBalanceCareer.
7. Mechanic/Technician for Automotive Services [$42,786]
Apart from routine maintenance, automotive mechanics inspect, diagnose, and repair whatever is wrong in a vehicle. The trouble could be in the engine, its electrical system, or its mechanical components.
You can master the job in no time with proper mentorship. You could specialize in a particular type or brand of car, and even certain aspects of a vehicle, like the transmission.
Search in LinkedIn, Glassdoor, Ziprecruiter to land yourself a job.
8. Insurance Agent [$58,016]
Insurance will never go out of fashion. As an agent, you will sell policies to prospective and existing clients.
You should know about the various company products to help your customers buy the best insurance policy.
A high school diploma is enough to get you this role. You could find a job at Intactfc, LinkedIn, and Indeed.

9. Administrative Assistant/Secretary [$44,037]
This job occasionally requires you to show your high school diploma. You will, however, face intense competition from people who have a college diploma.
Your interview presentation and previous experience in a similar job will give you an advantage. This role also provides lucrative opportunities to advance your career into a higher admin position.
Staffing Partners, Indeed, LinkedIn and Collegegrad are some websites that you can browse to look for this role.
10. Home Health Aides [$27,080]
A helping and empathetic nature could help you earn money as a home healthcare aide.
You would care for people suffering from disabilities, cognitive impairments, or chronic illnesses.
You would have to look after their everyday needs, such as bathing, dressing up, and hygiene requirements. You could work at day services programs, group homes, or at a patient's residence.
If you have physical and emotional strength, and brilliant interpersonal skills, this job is one good option that you have.
Find jobs at LinkedIn, Indeed, Glassdoor, learn4good, SimplyHired.
11. Photographer [$34,216]
Turn your passion for photography into a fruitful career.
Creativity, attention to detail, and a polished technique in using your camera can be your ticket to success.
You should be adept at analyzing image compositions and marketing your services. You will also use photo editing software to improve your subject's appearance.
Deliver your work with the utmost quality and no one can stop you from getting recurring and good projects. You can start photography at any point in your life! To master the same, you could attend workshops or do internships too.
To kickstart your photography career, look up Indeed, AgencyAccess, LinkedIn, SimplyHired, and Glassdoor.
12. Real Estate Broker [$80,882]
Run your own business and assist clients in the purchase, sale, and rental of residential and commercial properties.
Real Estate Brokers can represent either the buyer or the seller in obtaining the best deal.
You would need to check with your state for any licenses and permits. Otherwise, a high school diploma will suffice.
Find jobs at Zoocasa, Worthclark, Indeed, LinkedIn.
Get started now!
Dropping out of college is not a rare event. Come on, life happens! It's never too late to realize something doesn't work for you. Take your own conscious decision.
If you are a college dropout, I want to remind you that things will soon be fine. If you are interested in earning without a degree, start with any of the options discussed above.
Rafal Reyzer
Hey there, welcome to my blog! I'm a full-time blogger, educator, digital marketer, freelance writer, editor and content manager with 10+ years of experience. I started RafalReyzer.com to provide you with great tools and strategies you can use to achieve freedom from 9 to 5 through online creativity. My site is a one-stop-shop for freelance writers, bloggers, publishers, content enthusiasts who want to be independent, earn more money and create beautiful things. Feel free to
learn more about me here.