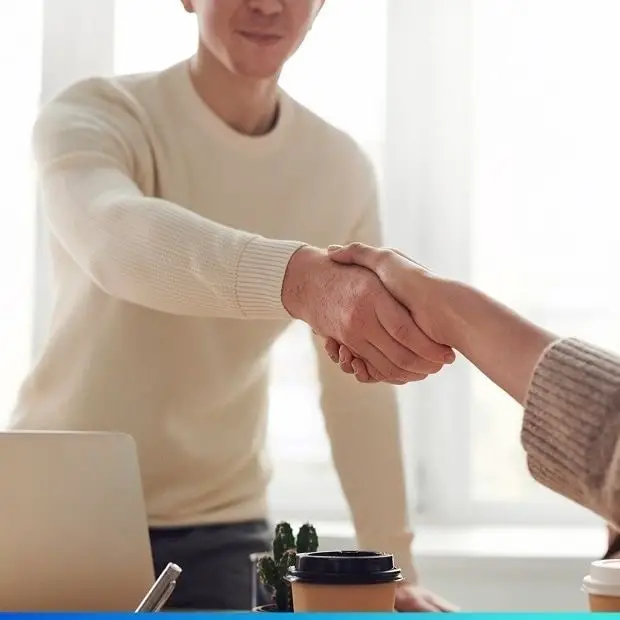 In the United States, over 1.3 million students drop out of high school every year. An even higher number fails to graduate, affecting their job prospects.
Walking away from high school isn't always a straightforward decision, and the stories behind each dropout often carry layers of complexities. While stepping off this traditional path might dim some immediate prospects in the job market, it's essential to remember that a formal education isn't the only blueprint for success. Some of the world's most brilliant minds took paths less traveled and achieved greatness. If you're fueled by passion, grit, and a clear vision, doors of opportunity can open wide even without a high school diploma. Your journey is what you make of it, and success can be shaped by hands other than those holding degrees.
Here are The Top Jobs for High School Dropouts:
1. Military
If life at home is so boring and awful and makes you crave adventure, then joining the armed forces might be the best move you can make. The military can still give you a good career if you meet the required physical health standards. Every branch of the military will accept applications from someone without a high school diploma. But remember, the military requires discipline, self-confidence, empathy, ethics, fitness, and resilience. Average Pay: $62,881 per year.
2. Entrepreneur
Dropping out of high school certainly makes you second-guess your future. Yet some of the most successful people in the world were in the same boat as you. If you have great ideas and you are creative and passionate about something, you can be an entrepreneur. You need dogged determination to turn your ideas into reality. So, if you think you have what it takes, you can take the first step and start your own business. Average Pay: No limit (depends on the growth of your startup or company).
3. Virtual Assistant
Unlike other professions, you don't need a degree or school credential to become a virtual assistant. Of course, any relevant education you may have can have some impact when pitching to new clients. But you don't need a diploma to become one. A virtual assistant (VA) is a remote office assistant who provides administrative, technical, or creative services to clients remotely from a home office. It is typically a self-employed role and comes in all shapes and sizes; full-time, part-time, freelance, temporary, and so on. The role also offers lucrative prospects, if you consider a career in this domain. Average Pay: $37,023 per year.
4. Programmer/Coder
Can you build a career in computer programming without a high school degree? Yes, you can. You do not need a CS degree or a high school diploma to be a programmer. Tons of online courses can teach you how to code. If you are persistent and willing to pay attention to issues concerning system architecture, you can embark on a career as a coder or programmer. Learn and hone not only your programming skills but also your problem-solving skills to make it in this industry. You should also maintain a constant learning mindset to grow. Average Pay: $74,013 per year.
5. Fast-Food Worker
The annual turnover rate in the fast-food industry is about 300 to 400 percent. The fast-food market is estimated to reach a whopping $931.7 billion by 2027. Globally, the industry generates revenues more than the economic value of most nations. Fast-food workers make more money than people who work at restaurants. So, if you're good with people and you don't mind rushing around and doing the heavy lifting, you can work in a fast-food restaurant. Average Pay: $25,848 per year.
6. Content Writer
The freelancing industry has grown significantly over the past decade and there are tons of freelancing options out there. If you have a knack for writing and have what it takes to produce great content, you can be a content writer. While there are no educational requirements to be in this profession, you need to have a solid understanding of how content works. Content writing is both an art and a science. You just need a laptop or computer and a reliable Internet connection, and you're all set. The best part is you can work from anywhere and anytime you want. Average Pay: $53,951 per year.
7. Caretaker/Caregiver
There are several establishments, such as old age homes, that need people who can take care of others who can no longer care for themselves. Caretakers assist with their basic needs, from preparing meals to doing laundry, toileting, and conducting household tasks. You don't need any specific qualifications to be a caretaker. But to become one, you need to be patient, responsible, compassionate, empathetic, mindful, attentive, trustworthy, supportive, and an excellent communicator. It's not exactly a high-paying job, but if you love to help people, it's the job you might consider. Average Pay: $27,832 per year.
8. Store Clerk
A store clerk provides in-store assistance to customers going through inventory or checking out items. It is an entry-level sales position that requires working under the authority of a store manager or supervisor. It may further lead to a career in retail sales. High school education is not always a prerequisite for store clerk positions. However, employers may be inclined to hire candidates with some exposure or experience. You should prepare for the on-the-job training to perform your duties and responsibilities efficiently. Average Pay: $26,680 per year.
9. Sales Representative
Many high-paying industries looking to employ sales reps often focus on candidates who can meet set targets rather than educational qualifications. They need individuals who can sell the company's products and services and can identify and generate potential leads. The job pays well and you can also grow your earnings based on commissions. So, if superb communication skills are one of your strong suits and you enjoy interacting with people, you can consider a career as a sales representative. You can advance your career further by working your way through the ranks. Average Pay: $52,589 per year (may increase through commissions).
10. Electrician
You do not need a college-level education to become an electrician. However, you need to secure a license by going through a comprehensive training program and apprenticeship. The earning potential for skilled electricians is great, whether employed by a company or a freelancer. As an electrician, you'll install, repair, and maintain electrical control systems, including lights, fuses, and wiring. You will work in a variety of settings, including homes and factories. The job also requires precision, attention to detail, and observance of safety measures. Average Pay: $51,680 per year.
Famous high school dropouts who become wildly successful
Being a dropout is typically synonymous with being unemployable. But this was no barrier for some of the world's famous high-school dropouts who still found success.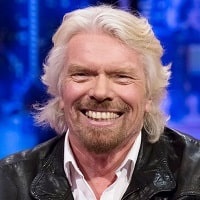 Richard Branson – He dropped out of high school when he was only 16 and soon after, he started his first company, which later became Virgin Records (later known as Virgin Megastores). It's inspiring how Richard went from a high-school dropout to becoming the founder and CEO of the Virgin Group.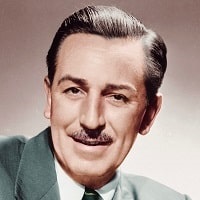 Walt Disney – Walt Disney, a pioneer of animated cartoon films, actually dropped out of high school at 16 to join the army but was rejected for being underage. He was the man behind popular cartoon characters Mickey Mouse, Donald Duck, and many others. His name continues to live on in movie production, amusement parks, and other industries.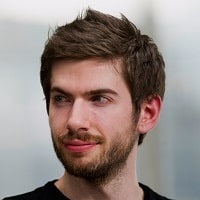 David Karp – He is a famous American entrepreneur and the founder of the popular blogging platform, Tumblr. David left the prestigious Bronx High School of Science at 15. Many see him as an example of why bright minds shouldn't waste their time in college.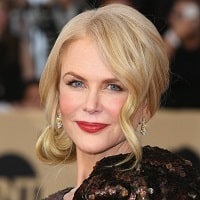 Nicole Kidman – The American-born Australian actress is the recipient of many accolades and is one of Hollywood's top Australian imports. Nicole left school at 17 to support her family as a massage therapist. She is now one of Hollywood's most brilliant stars. These are prime examples of personalities who dropped out of high school and still made a name for themselves in their chosen fields. Read about these people and their success stories to help inspire you.
Key Takeaways
Many people believe that the only jobs you can get as a high school dropout are limited to service and support industries. However, having a keen sense of curiosity and abilities can pave the path to achieving something great. If you identify your potential and recognize your hidden talent, the sky is the limit. There is a whole range of options out there. Jobs that do not involve a high school credential. You just have to take the first step and start improving your skills.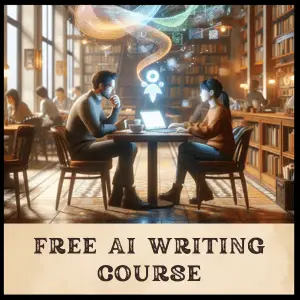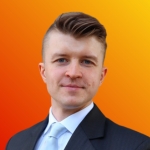 Rafal Reyzer
Hey there, welcome to my blog! I'm a full-time blogger, educator, digital marketer, freelance writer, editor, and content manager with 10+ years of experience. I started RafalReyzer.com to provide you with great tools and strategies you can use to become a proficient writer and achieve freedom through online creativity. My site is a one-stop shop for freelance writers, bloggers, publishers, and content enthusiasts who want to be independent, earn more money, and create beautiful things. Dive into my journey here, and don't miss out on my free 60-minute AI writing online course.