If you've always dreamed of building a freelance writing business, now is the time.
There have never been more freelance opportunities for writers than right now when the world is massively shifting its focus to remote work. There are different paths you can take to become successful as a freelance writer, so you can choose the one that suits you best or even invent your strategy. Besides writing well, you also need to find ways to market your work and attract clients. But don't worry – even as a beginner, you'll quickly realize that it sounds harder than it is. Today, I'll discuss the most common approaches to building your freelance writing business.
Earn Money Through Freelance Writing
The gig economy is growing by the day, and there are more and more people who rely on freelancing as their main source of income. Why not join them? Businesses both big and small are realizing the potential of a strong content strategy, so they're willing to invest more in high-quality content. Covid-19 sped up the process further, making more and more companies open up to getting their work done online. In most cases, freelance writers follow a pre-determined content strategy that defines the topics and the format of writing. But if you establish yourself as an expert in your niche, chances are that your clients will appreciate your content idea pitches. You can start your freelancing career on job boards, as a guest writer, or even cold pitch directly to companies you want to work for.
To become a successful freelance writer, you'll need three essential skills:
Creating engaging, SEO-friendly content
Keeping deadlines
Negotiating with clients
How Do Freelance Writers Get Paid?
Your rates and the payment channels you use depend on you and your client. But there are some tested and tried practices that freelancers go to. You can determine the price of your work through one of three factors. Writers typically charge per word, per hour, or article. You may receive the payment once a month (working "on retainer"), after you finish each article, or once the whole project is done. Depending on the size of the project, you may even request anywhere between 10 and 50% of your fee in advance. Your clients can deposit money directly into your bank account, use an online service like PayPal or Payoneer, or pay you through an intermediary platform like UpWork.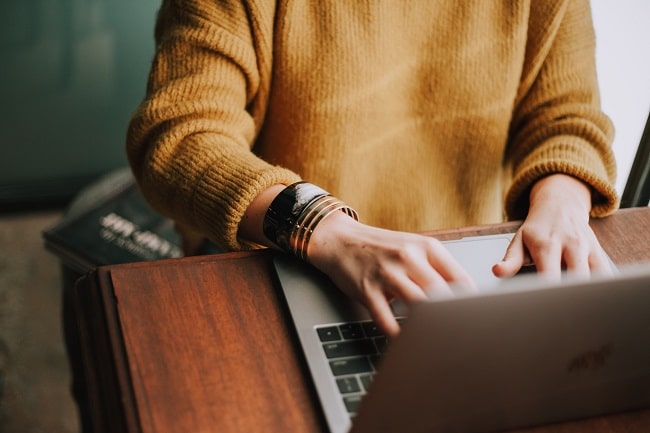 Copywriting vs. Content Writing
I landed my first freelance writing gig by accident – a friend of mine needed a helping hand in finishing up her projects. At the time, I just called myself an "internet writer". Soon enough, I came across two terms that can be confusing at first: copywriting and content writing. The truth is that there are very few touching points – the gap between content and copywriting is huge, but I'll try to explain it briefly. In essence, copywriters create text to sell a product or service. In most cases, a copy needs to be short but effective, punchy, and persuasive. Its focus is on establishing the brand in the reader's mind and convincing them that our brand (and no other) is the right option to purchase. Your biggest challenge as a copywriter will be to understand your target audience, dive deep into their minds, and pitch your product or service as the right one for them. On the other hand, content writing is all about two things: providing valuable information to the reader, and getting search engines to love your website. That's why a challenge that content writers need to cross is to adapt their writing to Google crawlers' liking but still provide value to the reader. Content is typically longer in form, ranging anywhere between a few hundred and tens of thousands of words.
PRO TIP:
When it comes to earning potential, I'd say the total amount of money is about the same, but it works in different ways. Copywriters get paid more per project (for example, creating website copy for the client) and can even make a deal to get a percentage of the sales their copy generates. Content writers, on the other hand, can achieve steady income from companies that want to post new content regularly and get a high monthly income through ongoing work.
Start a Freelance Writing Business by Finding Opportunities on Job Boards
Applying to positions via job boards is one of the easiest ways for rookie writers to land gigs. Several job boards offer, among other professions, content and copywriting jobs, and these include UpWork, Guru, Fiverr, and LinkedIn Jobs. In most cases, employers write detailed job descriptions that cover the type of content they need, the niche, their budget, and whether they're looking for a long or short-term collaboration. Other times – they omit a lot of this relevant information, so you need to send a message and ask these questions directly.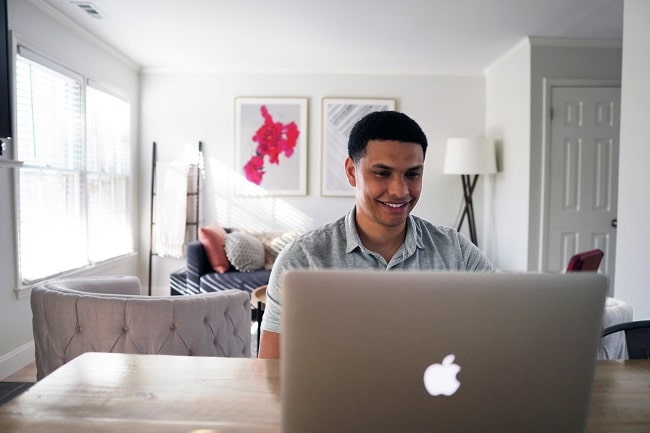 Build a Blog and Make Money
Creating your blog is cheap, takes quite a bit of manual work, and has a very high return on investment. The biggest advantage of creating your blog is that you can establish passive income and continuously earn money from an article you wrote a year ago. By contrast, as a freelance writer, you only get paid for an article once, and chances are that your client earns upwards of ten times as much as they paid you. Earning money through blogging starts slowly and grows over time, so it's a perfect opportunity for people who are looking to start a side hustle before they quit their day job. The income potential is virtually unlimited, it only comes down to how well you understand the market needs and how much you're ready for the daily grind. Most blog owners earn money through advertising revenue, affiliate marketing, or sales of a digital product (it could be a PDF guide, access to a premium video, or anything else you can think of).
1. Get Ad Revenue
There are few truly passive ways of earning money – ad revenue is one of them. Most established bloggers earned their first dollars online through ad revenue. Once you build a blog, your content will start attracting visitors. The visitors are there for your content, sure, but with a good advertising program, they'll also see ads that are relevant to them. You can get started with Google AdSense, or sign up for a specialized advertising platform like Ezoic, MediaVine, or AdThrive.
2. Use Email Marketing
This money-making method is perfect if your goal is to sell a digital product such as a PDF guide or an explainer video, or even if you want to promote a product for affiliate income. You can use your website traffic to build your email list, gain valuable insight into your readers' demographics, and most importantly, get in touch with your potential clients directly. The secret to a successful email campaign is to categorize your list and send offers that resonate with each particular type of audience. You can use email marketing management platforms to gain full control over your email campaigns – if you're a blogger, I recommend ConvertKit. It's against Amazon's rules to promote products via email. If you're an Amazon affiliate, stick to blog posts and social media shares.
3. Write Product and Service Reviews
Affiliate marketing is all the rage. Once you establish your blog and gain your first followers, you can recommend stuff you like and gain a small percentage of money every time one of your readers decides to make a purchase. For example, you may write about your favorite writing keyboards, or tell your readers about an awesome course you took to improve your skills. There's a huge wide world of affiliate programs out there. It doesn't matter what you want to recommend to your readers – if it can be purchased online, you can probably find an affiliate program that gives you a commission for making a sale.
One Final Thought
It doesn't matter if it's off or online – developing and growing your business takes time, persistence, and patience. There's no single recipe for success. Every great business is built on a certain amount of trial and error. Perhaps sometimes you'll feel like you're shooting in the dark, but at some point, you're going to hit the bull's eye. The most important thing is to keep going. Do you have any tips for rookie writers? What worked for you, and what was a waste of time? Next up, you may want to explore hey guys on how to create a freelance writer website.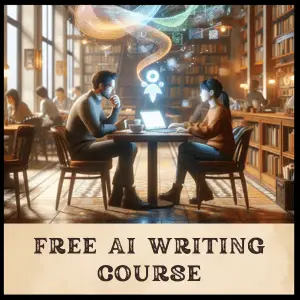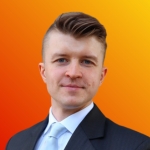 Rafal Reyzer
Hey there, welcome to my blog! I'm a full-time blogger, educator, digital marketer, freelance writer, editor, and content manager with 10+ years of experience. I started RafalReyzer.com to provide you with great tools and strategies you can use to become a proficient writer and achieve freedom through online creativity. My site is a one-stop shop for freelance writers, bloggers, publishers, and content enthusiasts who want to be independent, earn more money, and create beautiful things. Dive into my journey here, and don't miss out on my free 60-minute AI writing online course.